Travel
UNESCO World Heritage Sites In Australia
Australia is currently home to 19 sites recognized by UNESCO, including 12 natural, 3 cultural, and 4 mixed.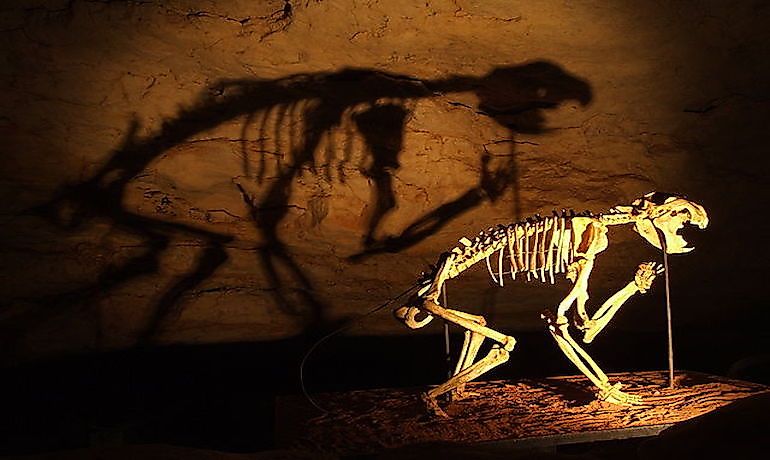 Australia comprises of the mainland Australia continent, the island of Tasmania, and several smaller islands. The country is bordered by Papua New Guinea, East Timor, Solomon Island, and New Zealand. Australia is the 6th largest country in the world by total area. Being developed, Australia's economy is ranked 12th largest in the world. The country generates its income from mining-related exports, banking, manufacturing, telecommunication, and tourism. Tourism in Australia is driven by the 19 UNESCO World Heritage Sites among other attraction. UNESCO World Heritage Sites in Australia include;
Australian Convict Sites
Australian Convict Sites were built by the British fleet during the colonization period to keep convicts who were being moved from England to Australia. Although there are over 3000 convict sites in Australia, only 11 have been listed by UNESCO as World Heritage Sites. The 11 convict sites include places in Woolmer Estate, Port Arthur Historic site, Old Great North Road, Old Government House, Hyde Park Barracks, Fremantle prison, Darlington Probation, Cockatoo Island, Coal Mines Historic Sites, and Brickendon Estate. The Australian Convict Sites represent a global development of modern crime punishment and are preeminent examples of rich convict history of the country. The sites were incorporated into the World's Heritage Sites in 2010.
Royal Exhibition Building And Carlton Gardens
Royal Exhibition Building, one of the last exhibition buildings in the 19th century, was built to host the 1880 World Fair and is the only exhibition hall that held an international exhibition that is still in use today. Royal Exhibition building combines different architectural designs. The Carlton Gardens hosts the Royal Exhibition Building, IMAX cinema, and children playing ground. The gardens have a mix of both European and Australian trees including English Oak, White Poplar, and Turkey Oak. The garden also has many plant species that are native to Victoria. Royal Exhibition Building and Carlton Gardens were listed by UNESCO as World Heritage Sites in 2004 and are under the management of the government of Australia.
Sydney Opera House
Sydney Opera House is a performing art complex which is famous for its architecture. This iconic building on the shores of Sydney Harbor assumes the shape of a snail in a boat. Sydney Opera House is a major tourist attraction and hosts over 200 performances a year presented by the national opera company. The building, which was opened in 1973 and listed as UNESCO World Heritage Site in 2007, was designed by Jorn Utzon who in 2001 restored the building and changed it back to its original designs.
Australian Fossil Mammal Sites at Riversleigh (Naracoorte)
Both Riversleigh and Naracoorte were chosen as World Heritage Sites in 1994 for having very many fossils of different extinct animals. The two areas are among the world's richest fossil deposit areas. The fossils from both sites indicate the different stages of evolution especially of mammals in Australian Continent. The fossils in Naracoorte show the recent Pleistocene time and contains examples of megafauna. The two sites are also important since they show how marsupials adapted to the climate change.
Significance of the World Heritage Sites
These World Heritage Sites play important roles in the economy of Australia. The sites promote tourism in the country which leads to greater income and growth of GDP. Some of the sites like Riversleigh act as an archeological study center and have also help in tracing the history of the Australians.
UNESCO World Heritage Sites In Australia
| UNESCO World Heritage Sites in Australia | Year of Inscription |
| --- | --- |
| Australian Convict Sites | 2010 |
| Royal Exhibition Building and Carlton Gardens | 2004 |
| Sydney Opera House | 2007 |
| Australian Fossil Mammal Sites at Riversleigh (Naracoorte) | 1994 |
| Fraser Island | 1992 |
| Gondwana Rainforests of Australia | 1986 |
| Great Barrier Reef | 1981 |
| Greater Blue Mountains | 2000 |
| Heard and McDonald Islands | 1997 |
| Lord Howe Island Group | 1982 |
| Macquarie Island | 1997 |
| Ningaloo Coast | 2011 |
| Purnululu National Park | 2003 |
| Shark Bay, Western Australia | 1991 |
| Wet Tropics of Queensland | 1988 |
| Kakadu National Park | 1981 |
| Tasmanian Wilderness | 1982 |
| Uluru-Kata Tjuta National Park | 1987 |
| Willandra Lakes Region | 1981 |
This page was last updated on April 25, 2017.
Citations
Your MLA Citation
Your APA Citation
Your Chicago Citation
Your Harvard Citation
Remember to italicize the title of this article in your Harvard citation.