Summer is a season that many Americans look forward to. The season is a great opportunity to embrace a warm climate. Americans become more active during the summer season because more outdoor activities and sports become available. Many tourists flock to beaches so they can swim and enjoy the warm weather. Hawaii, Florida, New York, and California have some of the most popular beaches in the US which are common summer destinations. These beaches receive thousands of tourists as well as locals during the summer season. Here are the 10 best beaches to visit in the US.
10. Ruby Beach - Washington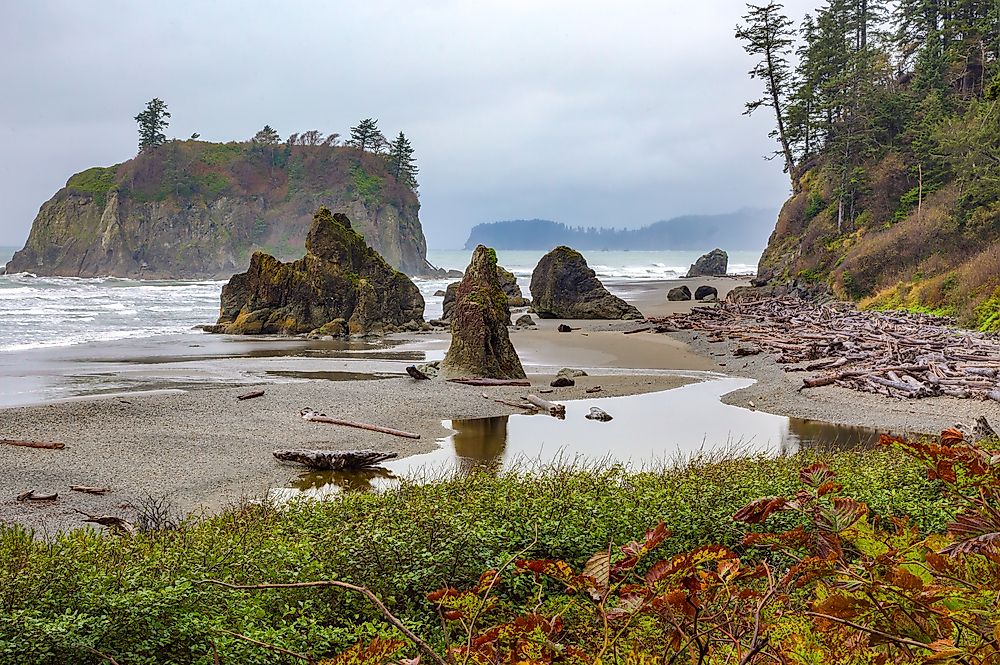 Ruby Beach is located on the coast of Olympic National Park in Washington. The beach is located on Highway 101, in the county of Jefferson. Ruby Beach has a huge amount of driftwood and is notable for a large number of sea stacks. The beach is also known for the reddish sand and dramatic sea color. The beach has a rich history of confrontation that spilled over to the nearby Destruction Island. Ruby Beach is a 3 hour drive from Seattle. The beach has sufficient parking, restrooms, and trails that lead to a serene and breathtaking view of the Pacific Ocean.
9. Ludington State Park - Michigan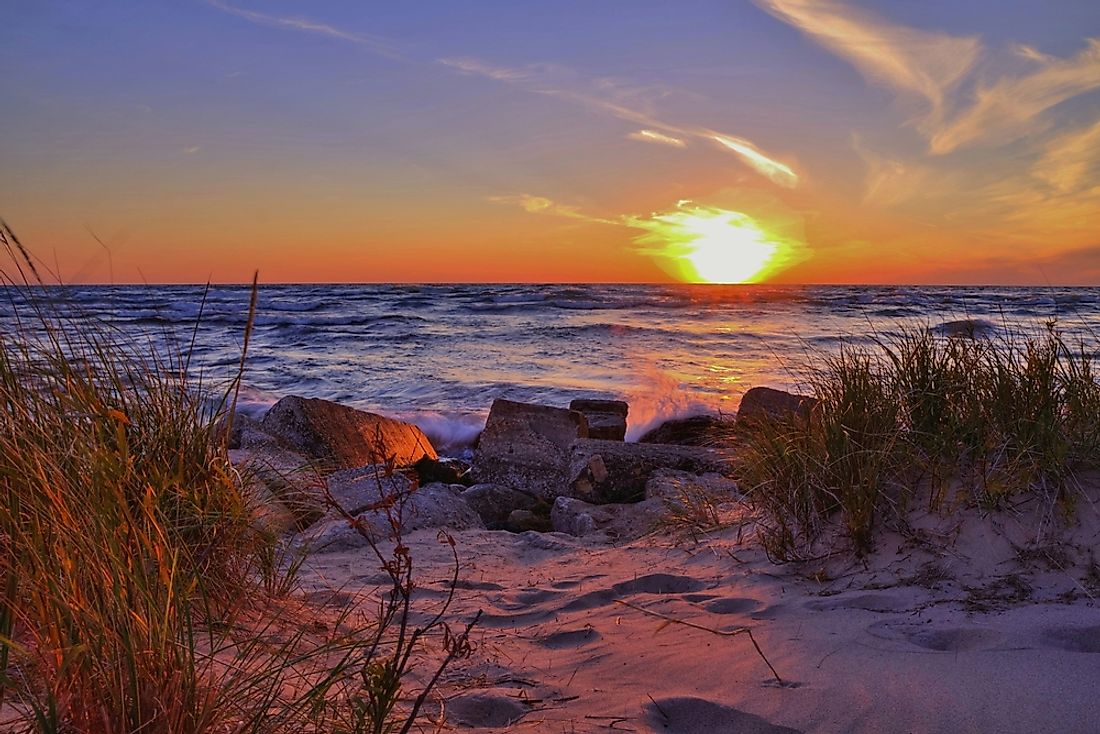 Ludington State Park is a popular park in Michigan, located between Lake Michigan and Hamlin Lake. The park covers an area of about 5,300 hectares and is characterized by several ecosystems including sand dunes, a river, and forest. Ludington State Park is not just for camping; it is also a haven for hikers, fishermen, bikers, and nature lovers. The state park has eight marked trails that cover about 18 miles. The amphitheater at the park offers fun and enjoyable evening performances for tourists. The Big Sable Point Lighthouse is also a favorite hiking destination. Ludington State Park can be accessed through Ludington by following Ludington Avenue. A recreation passport is required to access the park but can be obtained on site.
8. St. Petersburg Beach - Florida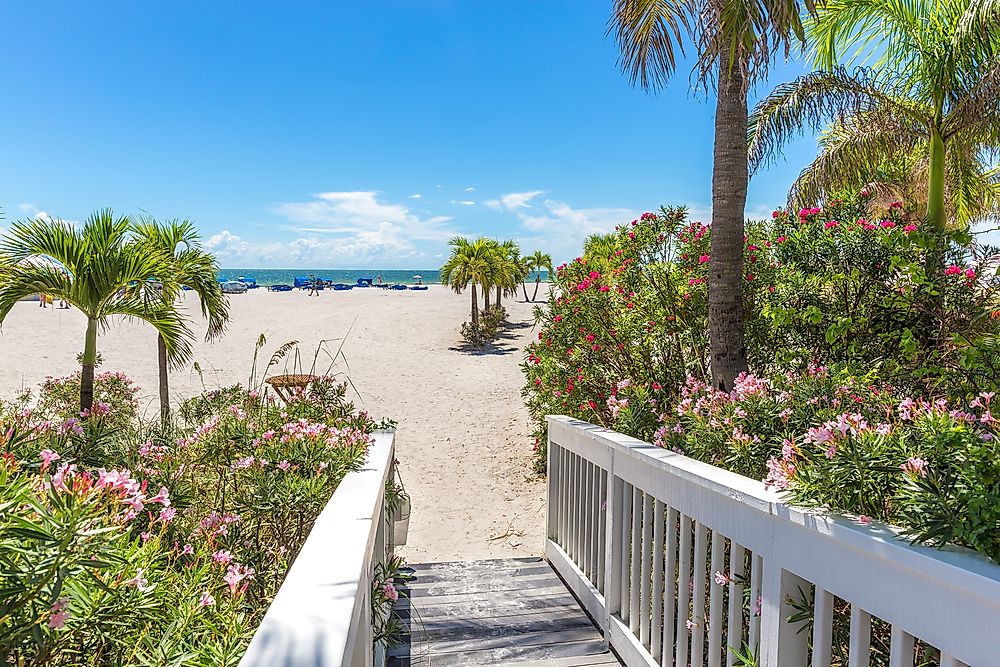 St. Petersburg Beach is a popular summer destination in Florida. The beach is famous for its status as a tourist destination. It was formed from the towns of Pass-a-Grille and Belle Vista. The name of the beach was shortened to St. Pete Beach in 1994 to distinguish it from the city of St. Petersburg. The beach is known for the Don CeSar Resort, a world-class museum and shopping complex. The white sandy beaches and the balmy water of St. Pete offers a perfect destination for beach lovers. The beach offers ample parking and rooms for tourists and can be accessed by road.
7. Ocean City Beach - Maryland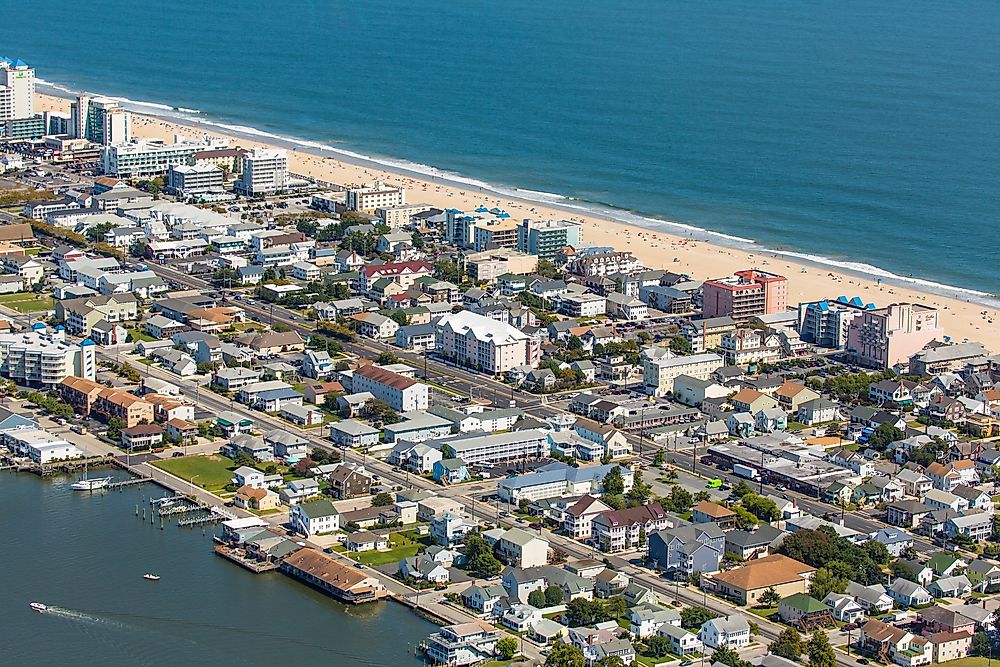 Ocean City Beach is one of America's best beaches and is located in Maryland. The ten-mile beach is a beautifully kept family-friendly beach that is free to visit. The beach is perfect for swimming, surfing, fishing, and sunbathing among other activities. Ocean City Beach offers horseback riding and also allows pets on the beach as long as owners are responsible for removing pet waste. The beach management also provides a limited number of wheelchairs. Neighbouring hotels offering five star accommodation can be found across the road.
6. Oguinquit Beach - Maine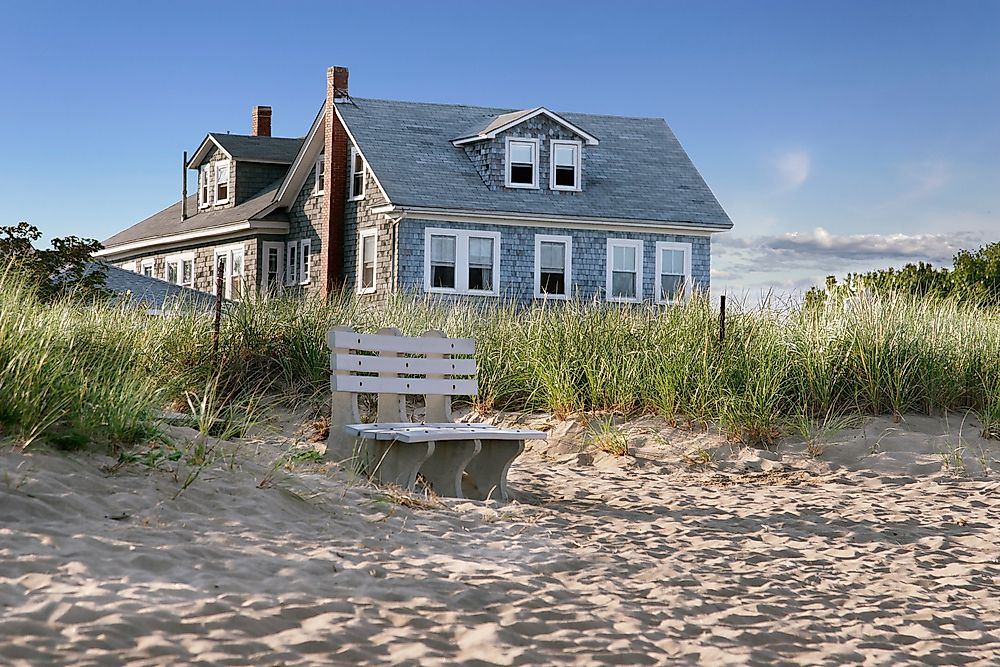 Ogunquit Beach is considered to be the best beach in Maine. The beach has some of the finest sands that are almost sugary in texture. The beach is located between Ogunquit's tidal river and the Atlantic Ocean with the entire area covered with fine sand. Ogunquit Beach is three miles long with plenty of room to accommodate visitors. The main beach has a sufficient parking lot and public facilities. Ogunquit Beach holds a sand castle contest every July and a kite festival in September with several tourists taking part in both festivals.
5. Carlsbad State Beach - California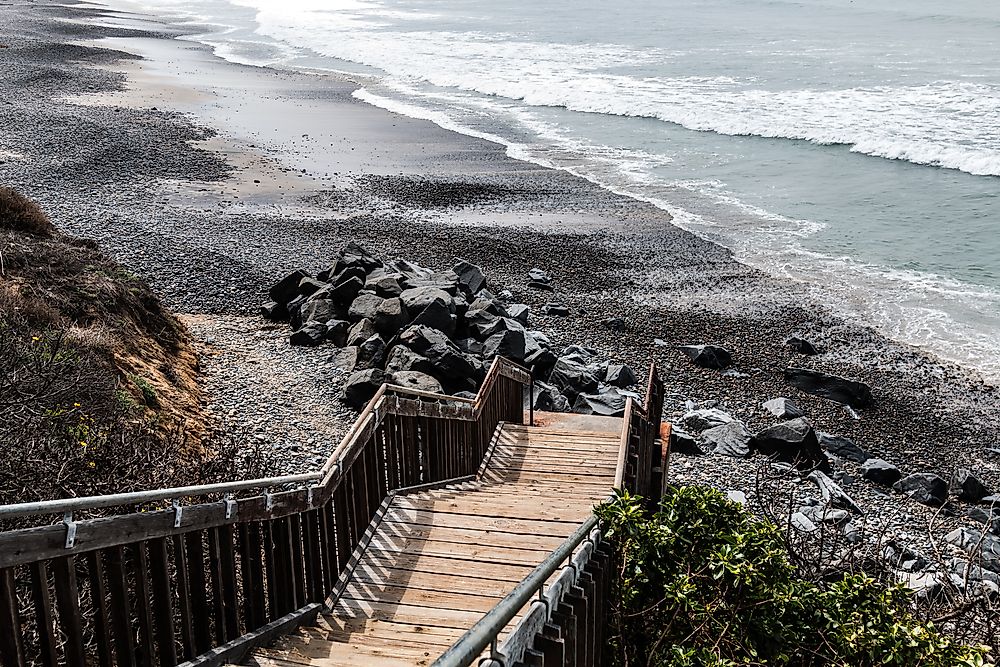 Carlsbad State Beach is located in San Diego County. It is a fantastic beach suitable for swimming, surfing, fishing, and evening jogging or strolling. The bluff-top campground is very popular and is normally sold out during summer. The campground has over 200 campsites with most of them having an uninterrupted view of the Pacific Ocean. The beach can be accessed by a wooden staircase which begins at the campground. A store and snack house is located near the beach which has a fantastic view. Other amenities at the beach include electricity, showers, a snack store, Wi-Fi, and a camp store.
4. Race Point Beach - Rhode Island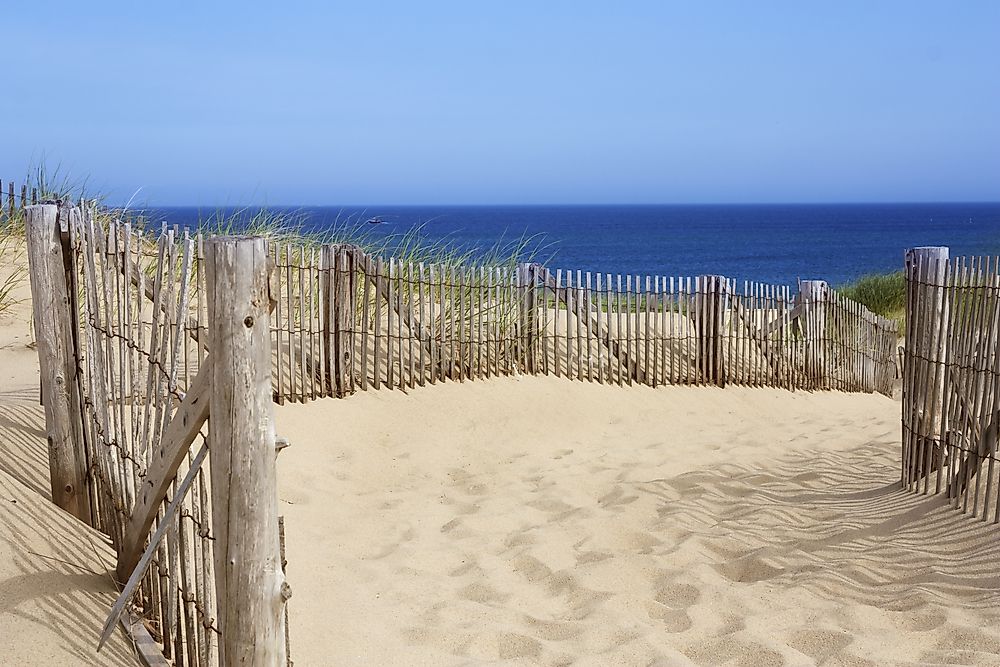 Race Point Beach in Massachusetts is among the Cape Cod National Seashore beaches located in the Provincetown. The beach has beautiful sand stretching to the areas around the Coast Guard Station. It is popular for the rough water and beautiful landscape with undertow which makes it difficult for swimmers. Race Point Beach is suitable for sunbathers due to its northern location which exposes it to plenty of sunshine. The Province Lands Bike trail leads to another seashore beach known as the Herring Cove. The beach can be accessed by car but all cars must be inspected before they are allowed into the park.
3. La Jolla Shores Park - California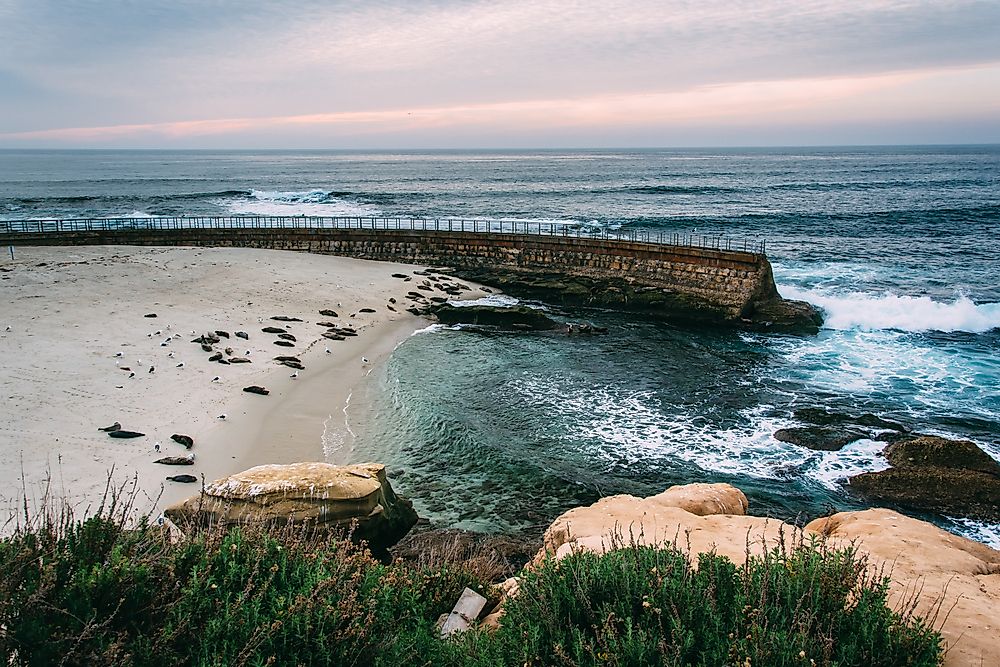 La Jolla Shores Park is a popular summer destination in California. The coastline ranges from foot sea cliffs and rocky reefs, to wide sandy beaches. Sea lions can be spotted and the shore offers perfect views of water breaking onto the rocks. La Jolla Shores is a rich sandy beach crescent that is popular with beachgoers. It is a popular swimming destination for families and surfers. The shore is protected by La Jolla Bay and is also used for scuba diving and kayaking. The shore comes alive at night with glows of beach fires. The shores are also home to Torrey Pines City Beach and Black's Beach.
2. Panama City Beach - Florida
Panama City Beach is a resort located in Bay County, Florida. The beach is one of the most beautiful in Florida and is a popular vacation destination, especially among the population of the southern states. Panama City is also a popular spring break destination. The beach has white sand and warm Gulf water, and the city and surrounding area offers activities for all ages. Golf enthusiasts can also find top-rated courses in the city. Other activities to enjoy at Panama City Beach include fishing, canoeing, and nature walks.
1. Hanauma Bay Nature Preserve - Hawaii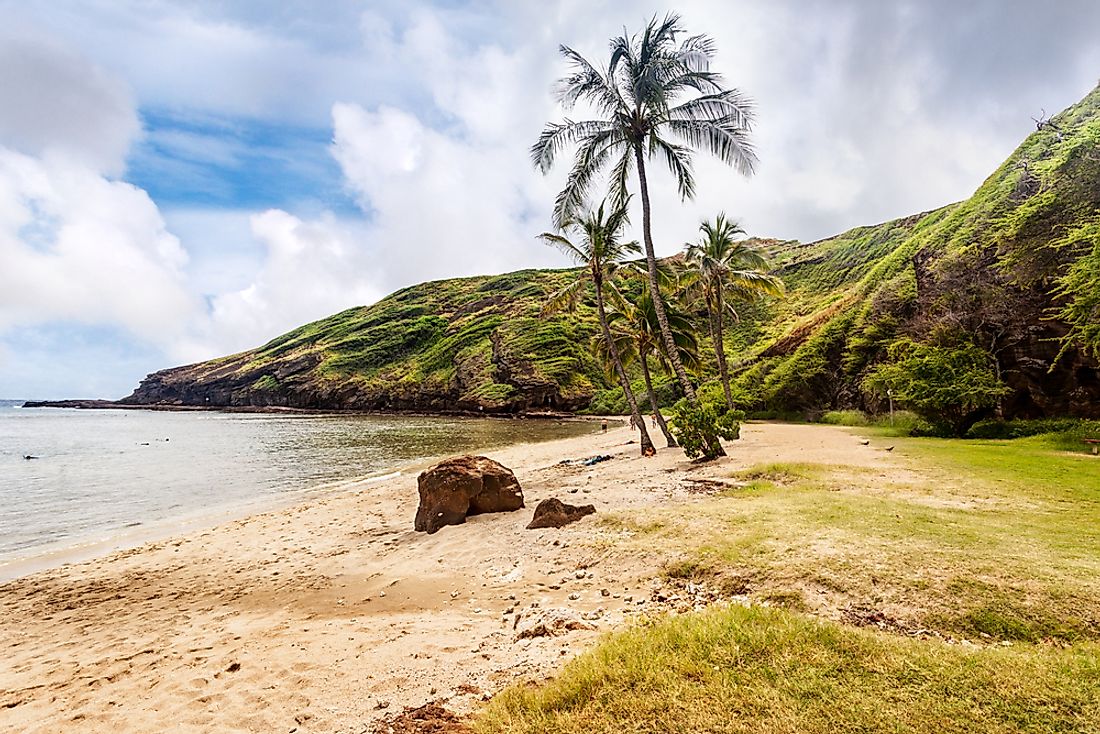 Hanauma Bay Nature Reserve is a marine embayment that has been formed within a tuff ring (a crater made from a type of eruption). It is located on the Hawaiian Island and is a popular tourist's destination. The nature reserve used to accommodate up to three million visitors per year which caused suffering from overuse. It is popular for its beautiful white sand coral beach which is enclosed in a breached volcano. Over 400 species of fish inhabit the bay. The bay also offers an amazing snorkeling experience for visitors. Tourists are not allowed to interact with the fish and only 3000 visitors are granted access into the reserve each day.