12 Stunning Spots In Iceland That You Won't Want To Miss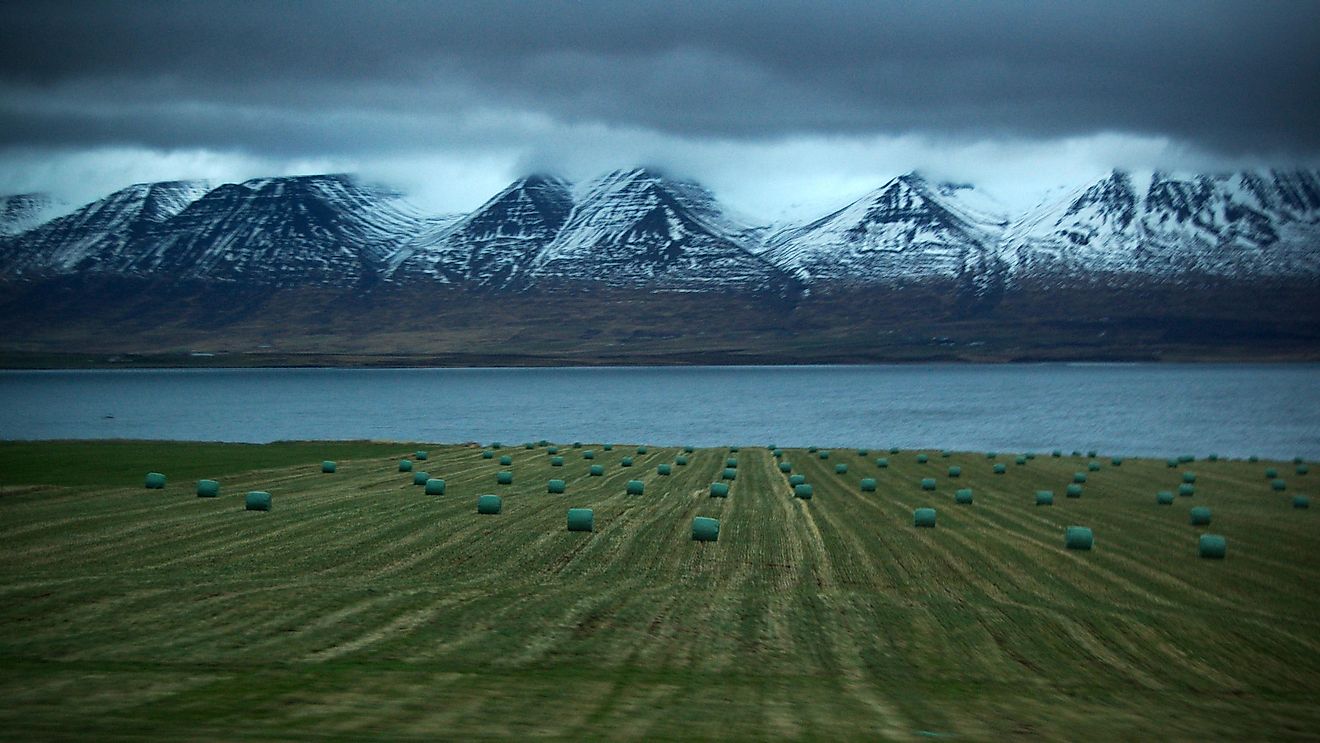 Vatnajökull is Iceland's largest glacier. It covers 8% of Iceland.
Glaciers cover more land in Iceland than in all European countries combined.
Over 1,763,704 people visited Iceland for a holiday in 2019.
Famous for its outstanding natural beauty, the dish Hákarl, and singer Björk, Iceland is fast becoming a favorite vacation destination. Between December 2018 and November 2019, 1.8 million people visited Iceland and 89.3% of these visitors on holiday. With a number of destinations to suit everyone's taste and preferences, there is never a dull moment on an Iceland vacation. Choosing what to see and what to do can be overwhelming if you have never visited the country before so check the guide below for the best 12 spots you would not want to miss.
12. Glymur Waterfall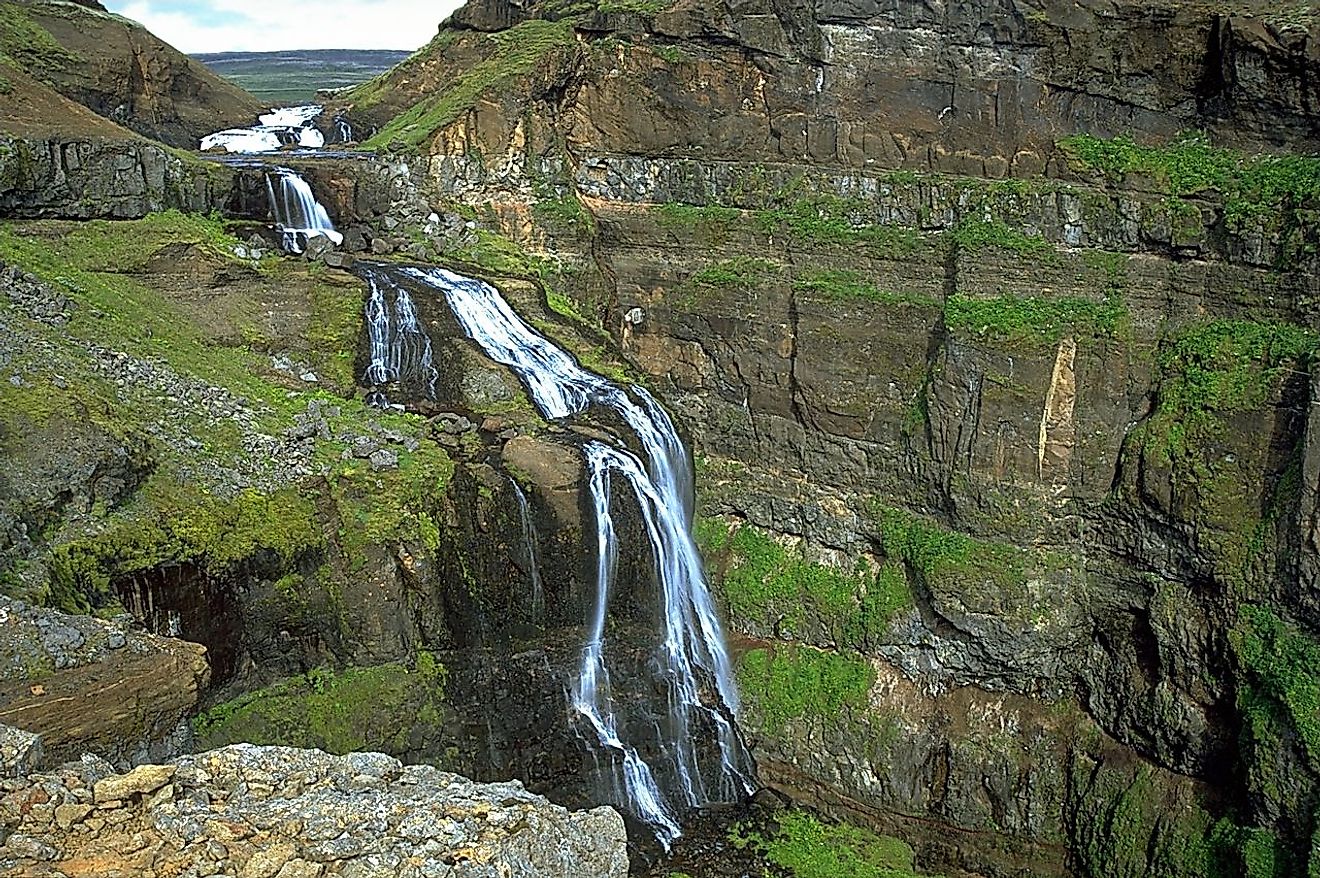 Measuring at an incredible 198m tall, the Glymur Waterfall is the second-highest fall in Iceland. If you are feeling energetic, why not hike to the top? The route is of moderate intensity and will take around 3 to 4 hours; the views are undoubtedly worth it. If hiking is not your thing, there are plenty of scenic spots around the area to be enjoyed.
11. Hallgrimskirkja Church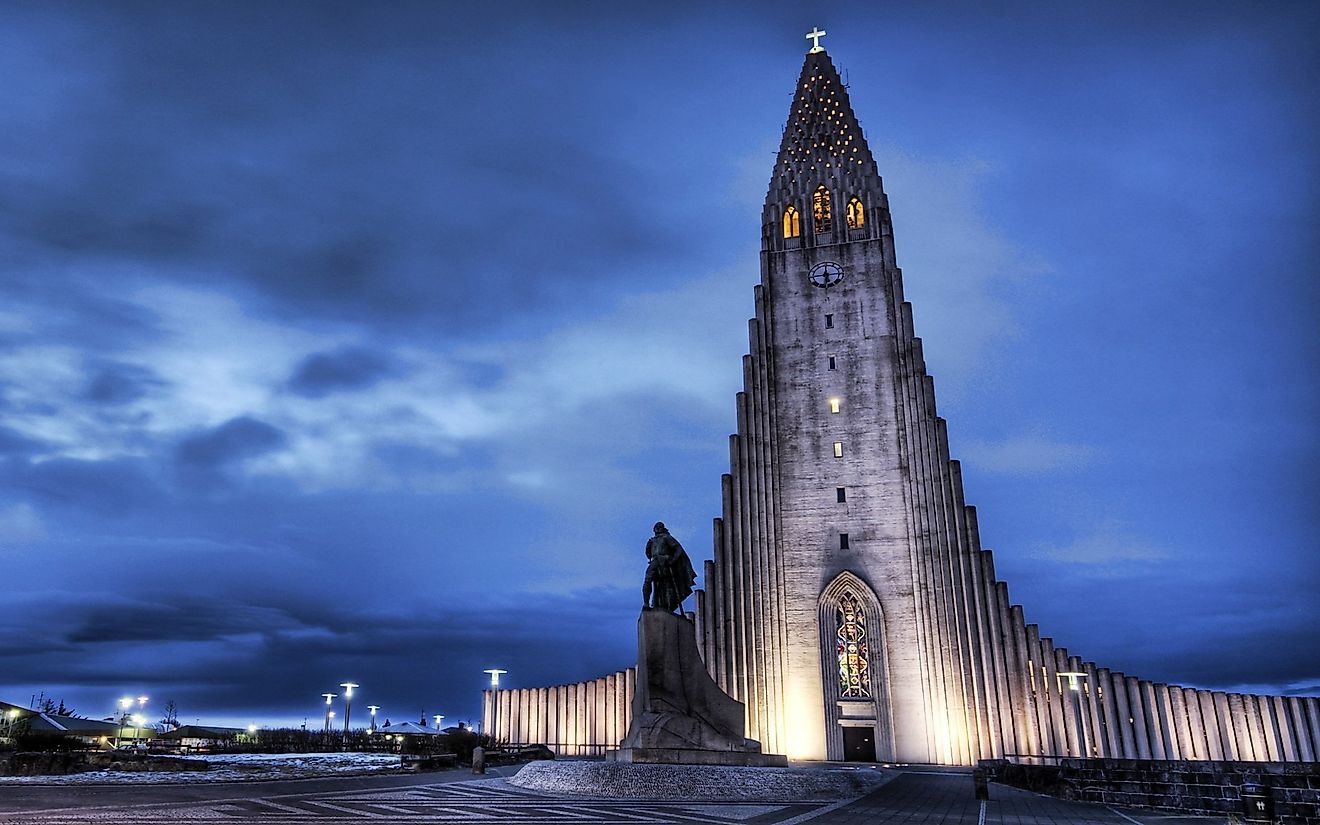 One of Iceland's unique attractions is the Hallgrimskirkja Church. The church is currently the tallest in the country and is named after the Icelandic poet Hallgrímur Pétursson, Construction began in 1945 and took 40 years to build. The design of Hallgrimskirkja was inspired by Iceland's landscape, it is said to resemble basalt columns, mountains, and glaciers. Be sure to visit the observation tower for unspoiled panoramic views of Reykjavik.
10. Horse ride to the Golden Circle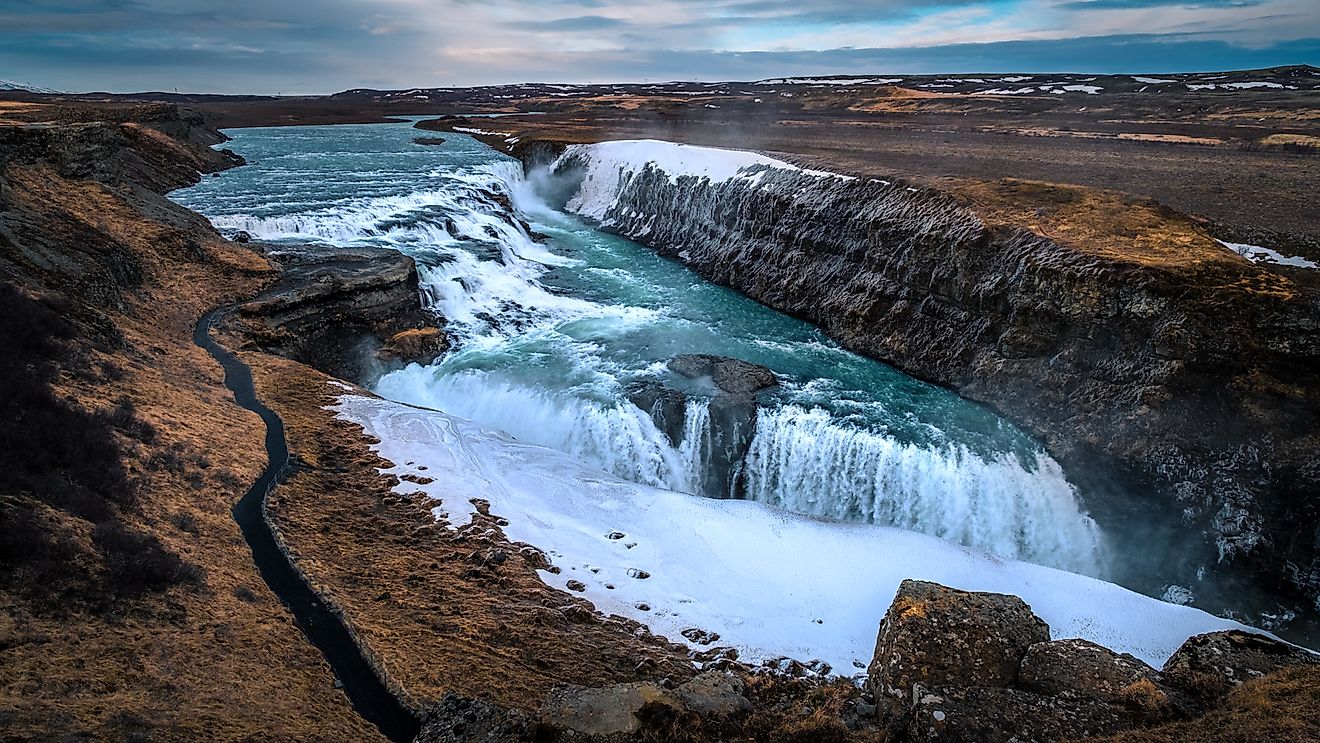 The Golden Circle comprises three breath-taking locations in the southwest of Iceland. The iconic route covers 190 miles and passes through Thingvellir National Park, the Geysir Geothermal Area, and Gullfoss Waterfall. Ditch the car and explore the natural phenomena via horseback. This activity is a once in a lifetime experience that should be at the top of your bucket list.
9. Mount Mælifell
Set yourself a challenge during your Iceland getaway and climb a volcano. Mount Mælifell is a 791-meter-tall cone volcano that is situated in the south of Iceland.
Mælifell is covered in vibrant green moss and stands stark against the vast black desert that surrounds it. There are a number of tours that will take you from Reykjavik to Mælifell and it is worth noting that the tours only run in the summer months as the roads become inaccessible during the winter.
8. Reykjavik, Akureyri, and Húsavík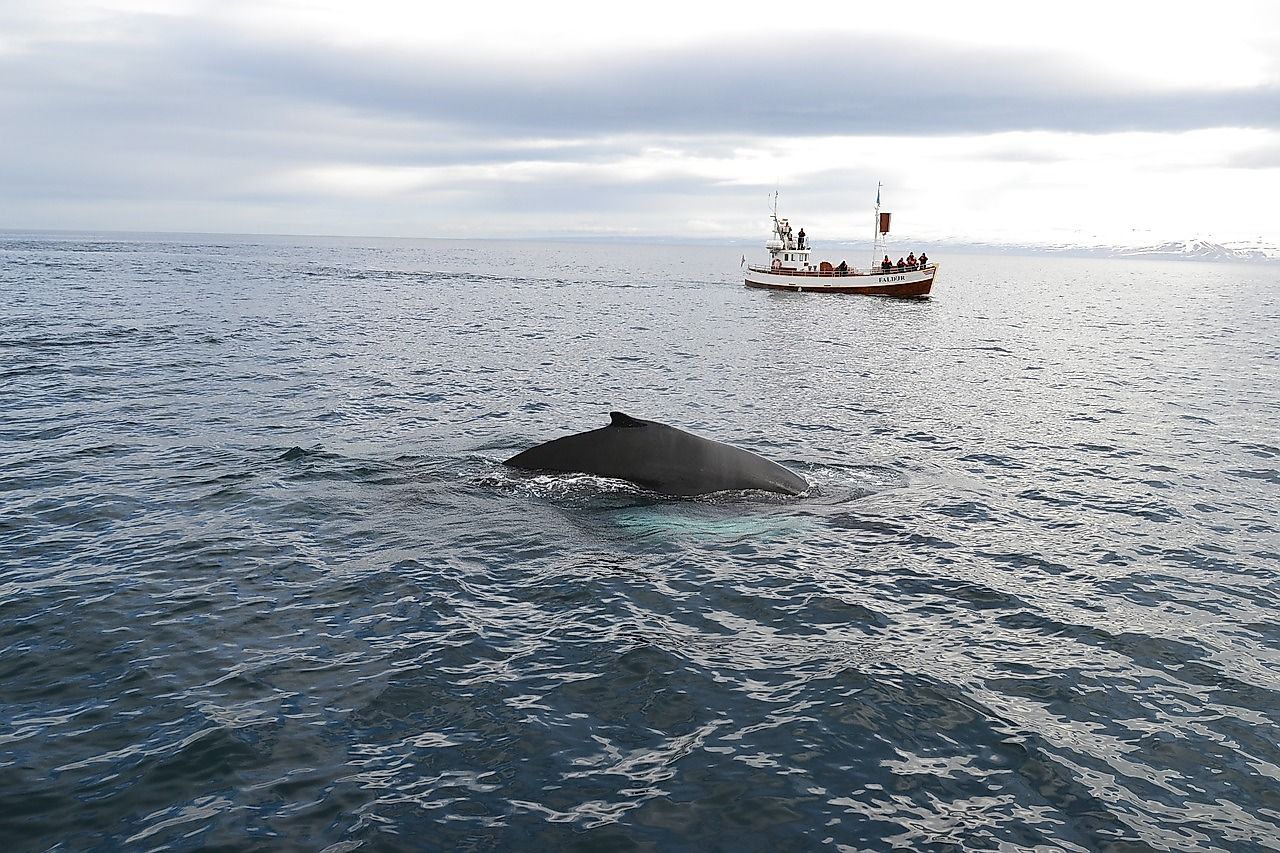 Another item to add to your Iceland bucket list is whale watching. The towns of Reykjavik, Akureyri, and Húsavík are the best spots to catch a glimpse of the ocean's giants. For an interactive experience, head to the Húsavík Fjords where you may be lucky enough to feed the humpback whales.
The best time to go is from April to October and the peak season is from June to August. Keep an eye out for dolphins and porpoises too!
7. National Museum of Iceland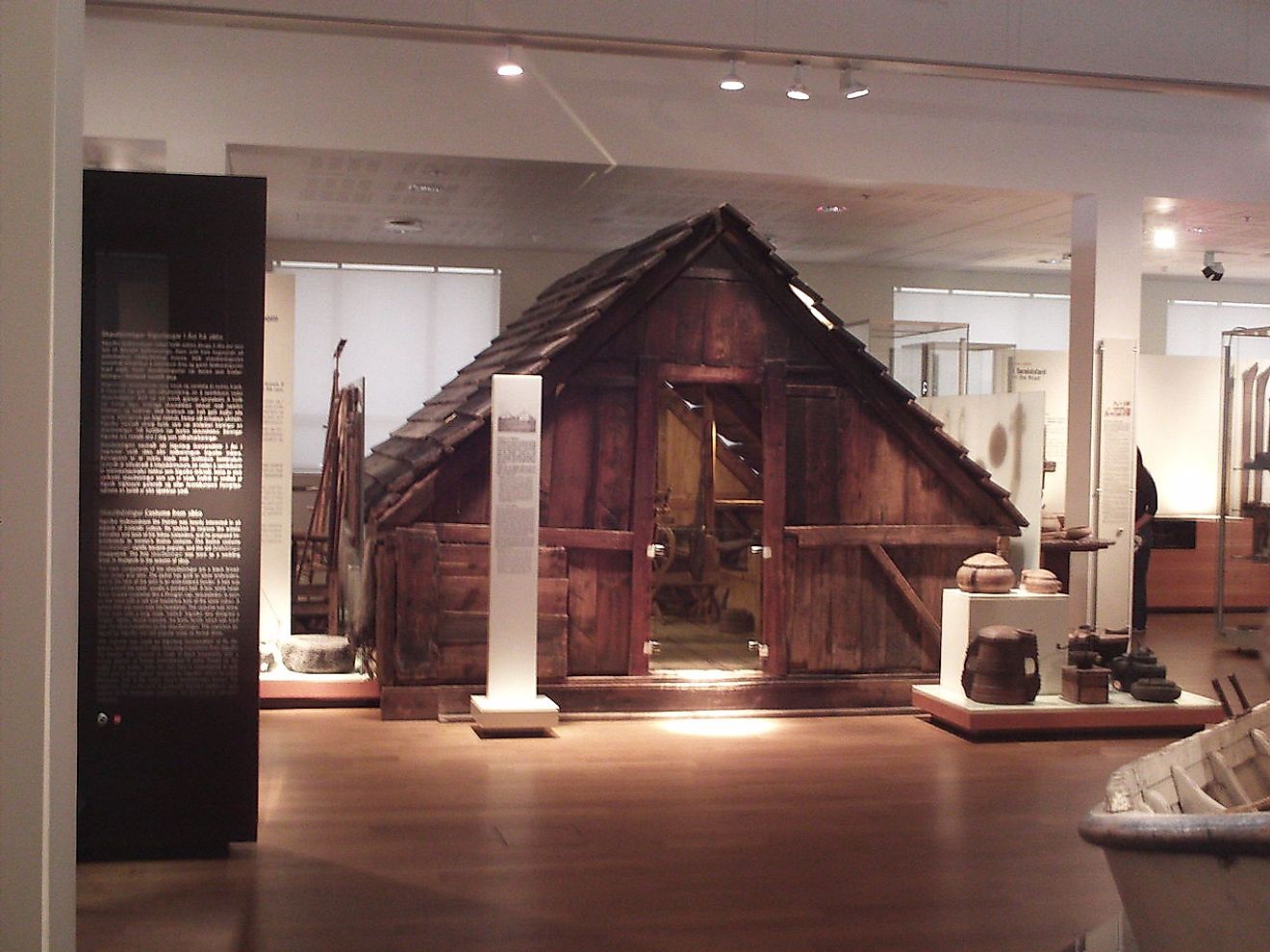 Learn about Iceland's history and heritage at the National Museum. Home to over 2000 artifacts from Viking settlements to present-day objects, you will journey through time as you explore each exhibition.
Look out for the famous Valþjófsstaður door and spend some time poring over 1000 photographs spanning the breadth of the 20th century.
6. Rauðisandur Beach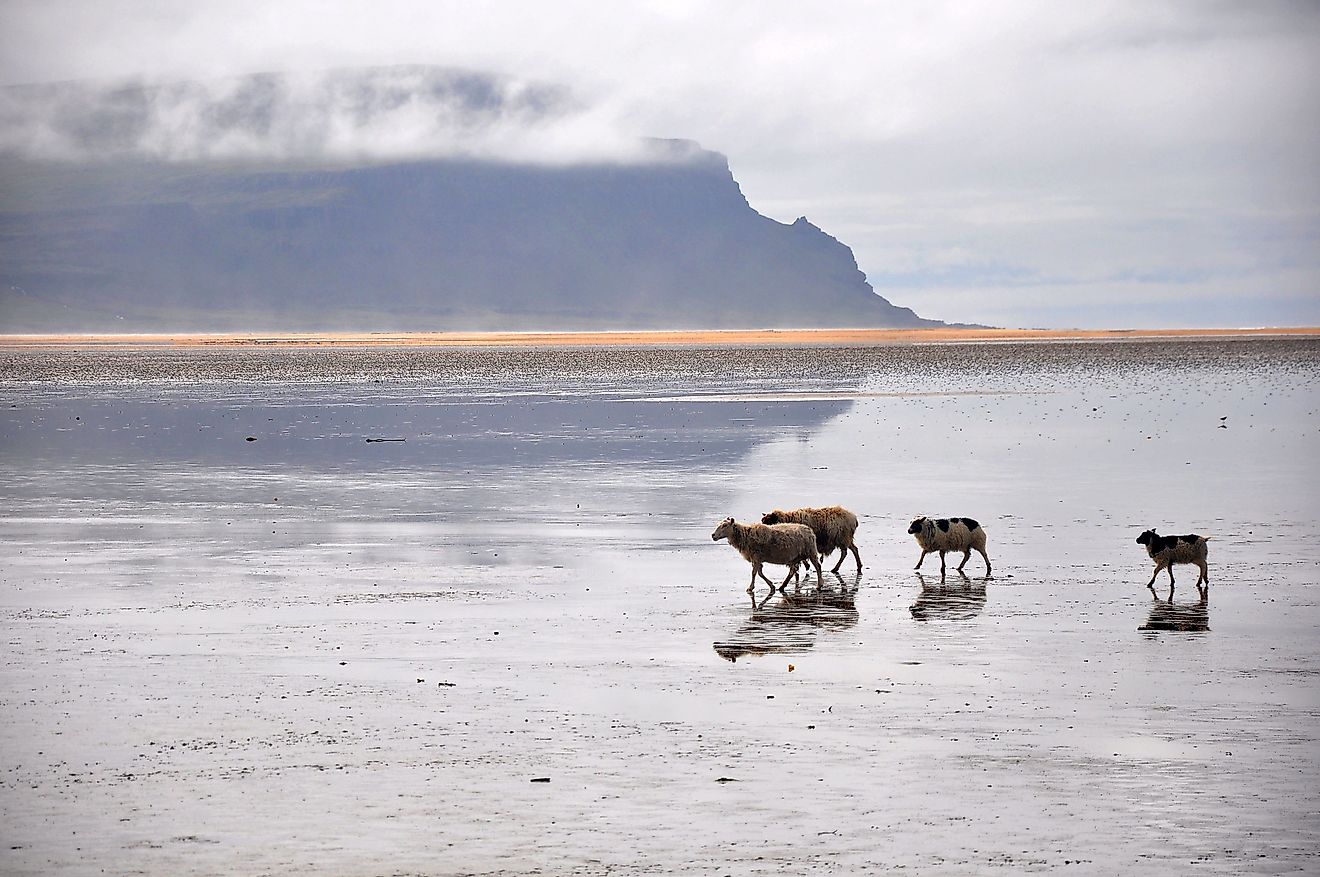 When daydreaming about Iceland, the last picture that comes to mind is a sandy seashore. Not only does Iceland have a beach but the sands are red!
The intensity of the color changes depending on the sunlight and weather, in the morning they look golden and by the afternoon they are burnt orange. Please be advised the road that takes you to the beach can be somewhat treacherous due to numerous cliffs and curves.
5. Lake Mývatn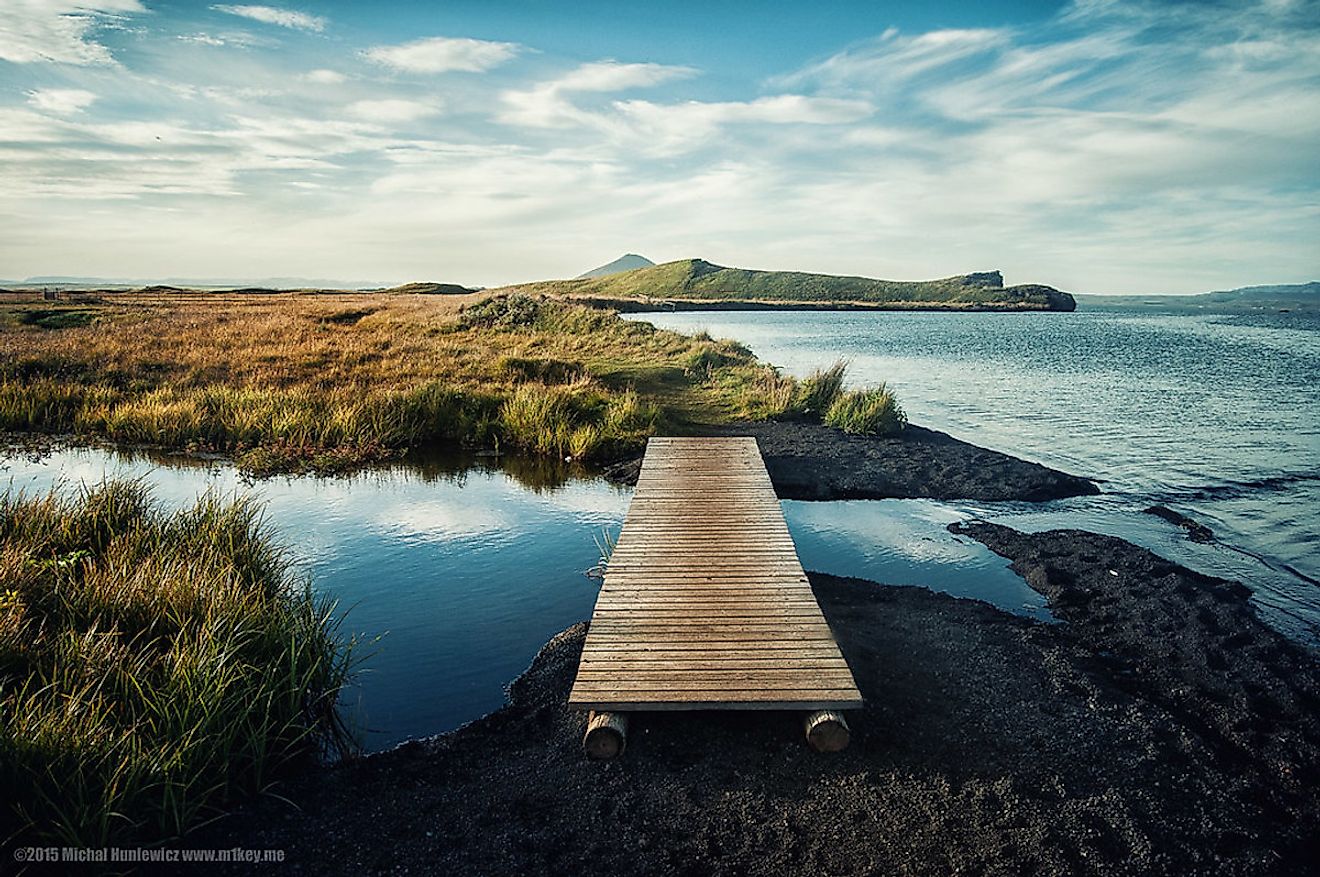 Lake Mývatn is one of Iceland's most beautiful spots. The fourth-largest lake in the country and over 2000 years old, Mývatn exudes pure tranquillity. Amble around the perimeter of the calming waters and take a moment to watch the lake's incredible birdlife.
From here, head to the Mývatn Nature Baths. Unwind with a dip in the lagoon, the mineral enriched waters will soothe and restore you as the sulfur is said to aid respiratory and skin complaints.
4. Vatnajökull National Park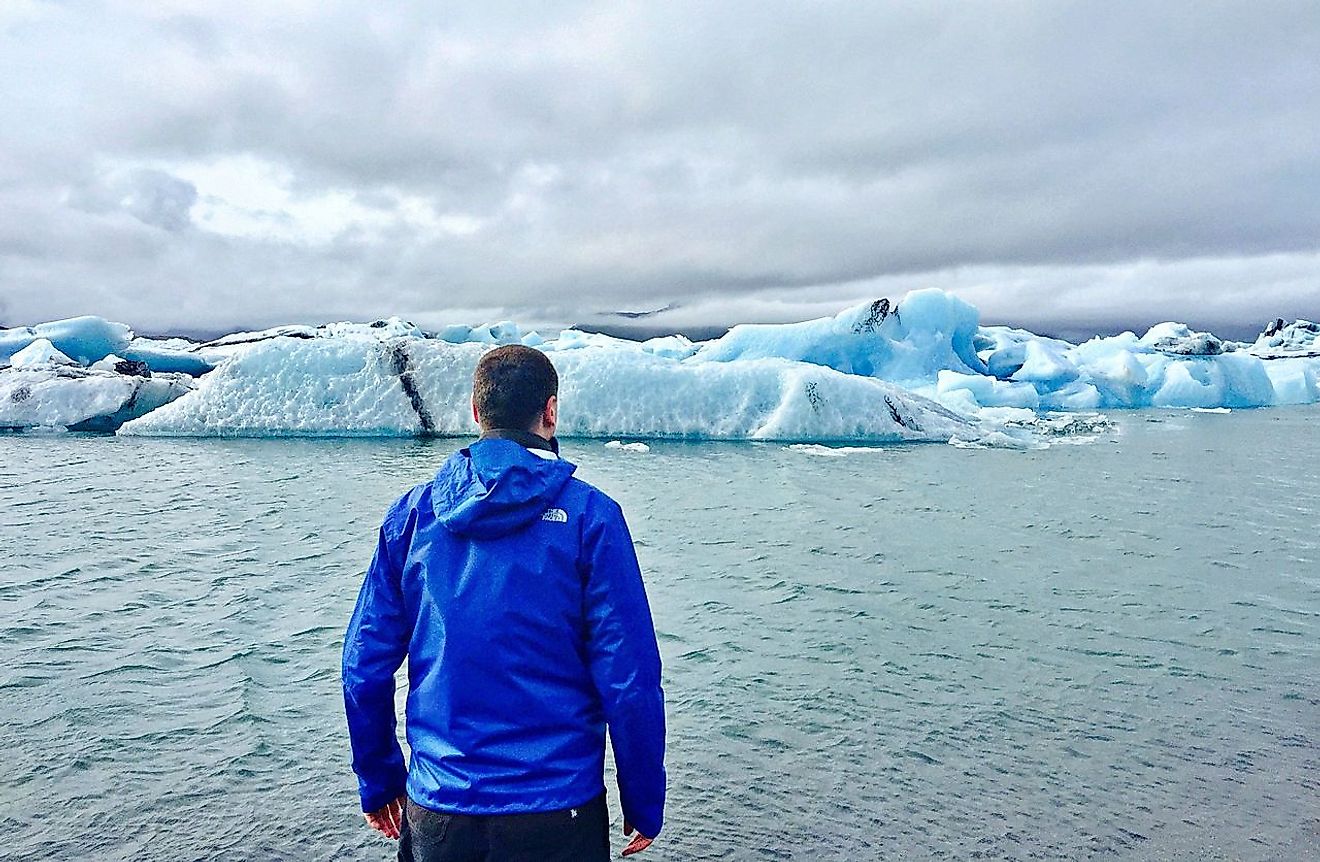 Vatnajökull National Park is known for its dramatic landscapes of ice and fire. Glaciers, ice caves, and waterfalls sit bedside mountain ridges, hot springs, and the Oraefajokull volcano.
Covering over 4,500 square miles, there is a lot to be discovered at this magnificent park. Although you can embark on an independent adventure, it is recommended to join a guided tour, especially if you would like to visit the ice caves as it can be dangerous to visit without a local expert.
3. Dynjandi Waterfall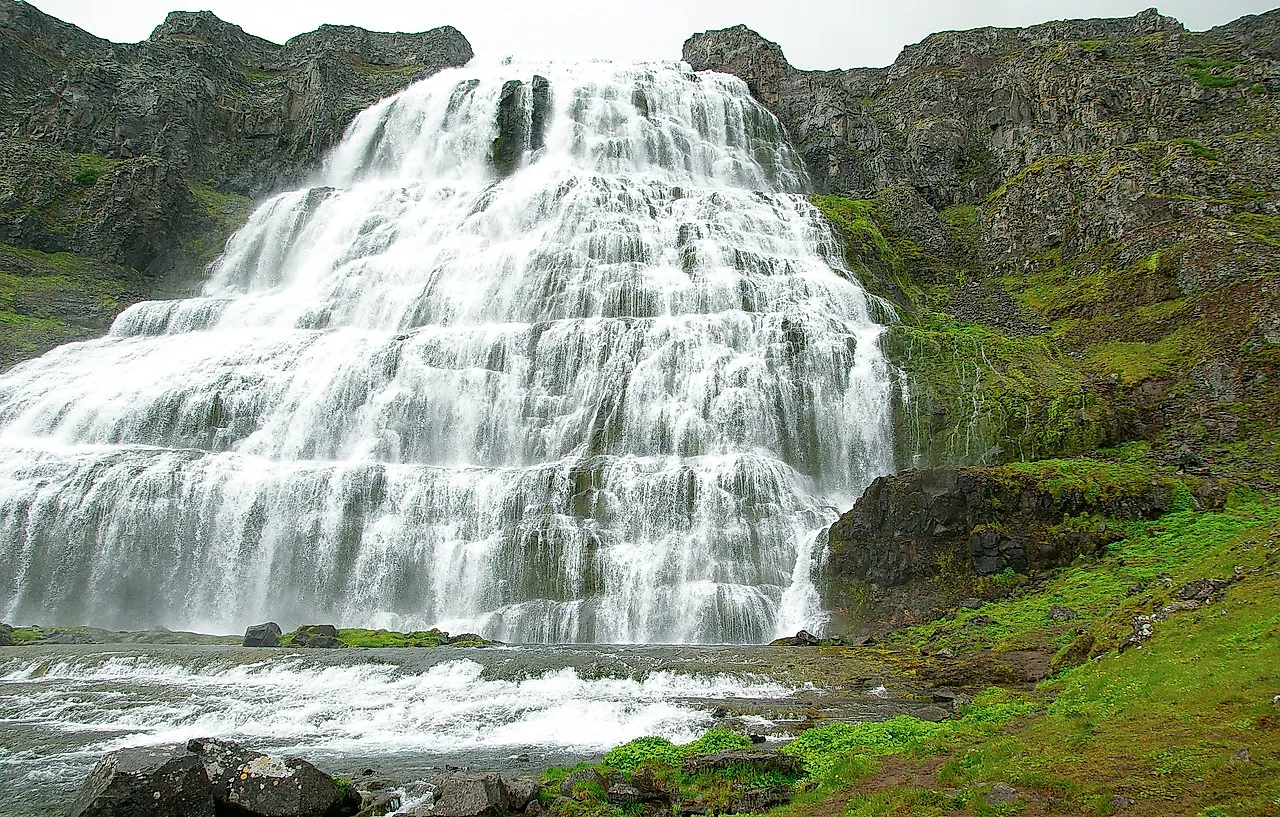 Dynjandi is an Icelandic word that means thunderous or resounding and this waterfall is appropriately named. Standing at over 99 meters tall and 60 meters wide at its base, to say it is enormous does not do it justice.
To see it for yourself you will have to undergo a short but steep hike that will take around 15 minutes to complete. Take your time as there are plenty of other waterfalls on the route to marvel at. The fall is one of Iceland's best-loved natural attractions so do not forget to bring your camera!
2. Fontana'a geothermal bakery
Now, this is something not to be missed. The bakery in Fontana bakes its bread using geothermal activity. The rye bread is made using a traditional recipe and it is placed in a pot and buried in warm soils.
Just 24 hours later, the perfectly baked bread is dug up and ready to be eaten. It is served hot and fresh with a generous amount of butter. Be sure to visit at either 11:30 am or 2:30 pm to try it.
1. The Northern Lights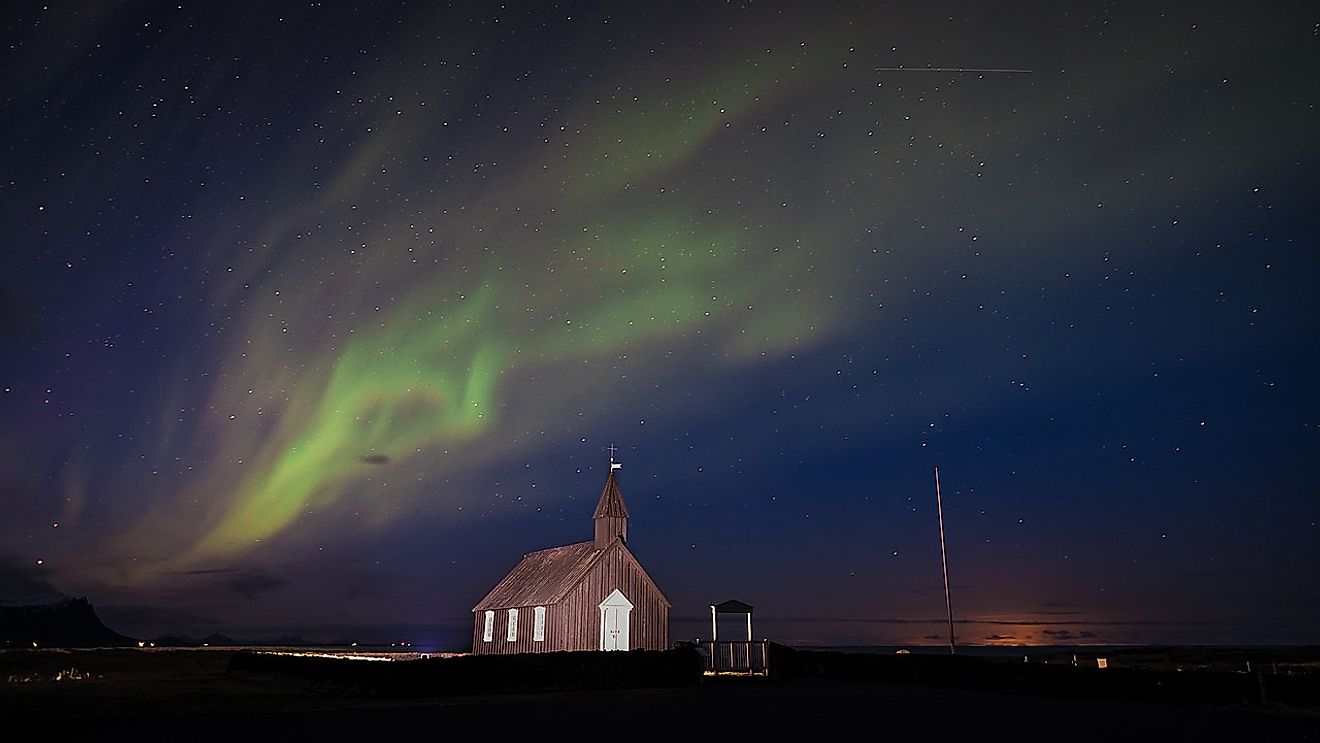 No holiday to Iceland would be complete without seeing the Northern Lights. The Northern Lights, or the Aurora Borealis, is a result of electronically charged particles entering the earth's atmosphere and reacting with oxygen and nitrogen. The result: an otherworldly display of colored lights dancing across the sky.
The best months to see the Northern Lights are from September to March and the best time of day to see them is from around 9:30 pm to 1 am.