Travel
10 Beautiful Hiking Spots That Are Close To New York City
From parks to mountain ranges, here are 10 beautiful hiking spots that are close to New York City.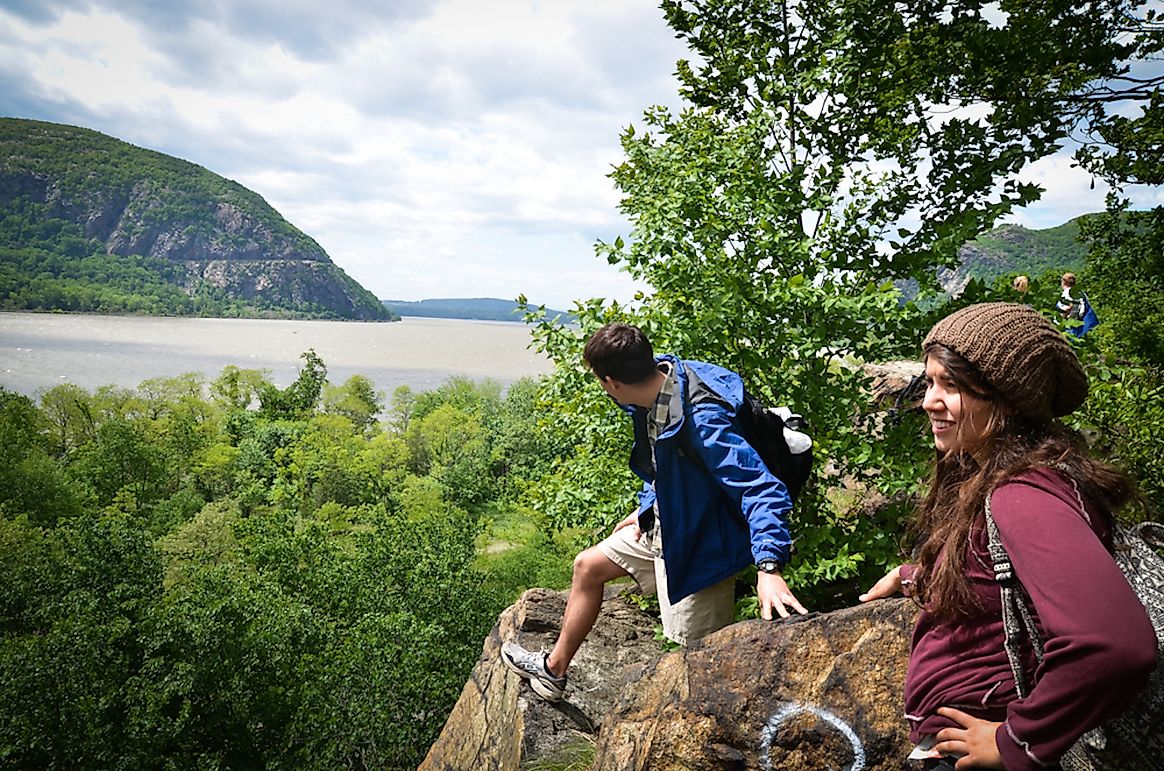 Sometimes, a break from the fast pace of New York City is much needed. But instead of booking a getaway halfway across the country or to the other side of the world, jump on the train or get into your car and head to some of the most scenic spots not far from NYC. From parks to mountain ranges, here are 10 beautiful hiking spots that are close to New York City:
10. Breakneck Ridge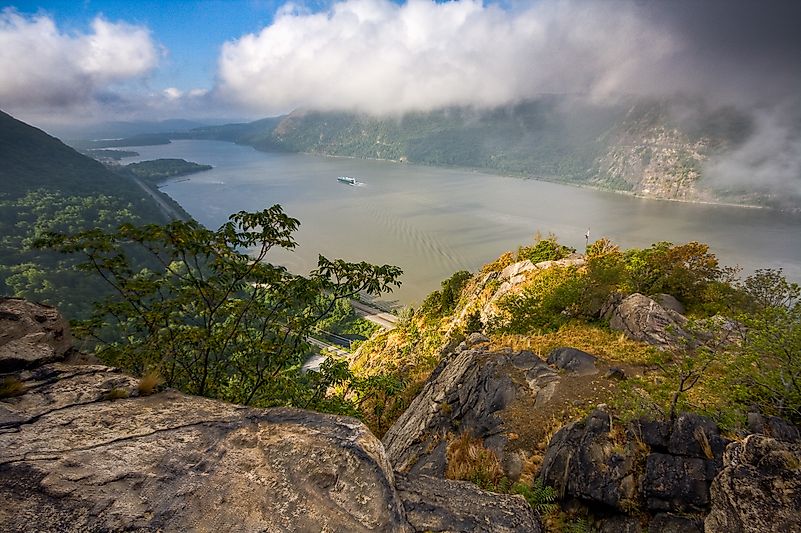 If you are a seasoned hiker, this trail is for you. Luckily it could not be easier to get to Breakneck Ridge as trains run frequently from Grand Central Station. The hike begins on flat ground but ascends 1,500 feet up a steep ridge with plenty of obstacles in the way. It is worth it though, as when you reach the top you will be greeted with incredible panoramic views of the Hudson River. Be sure to visit on a clear day as you will be able to see the Manhattan skyline on the horizon.
9. Van Cortlandt Park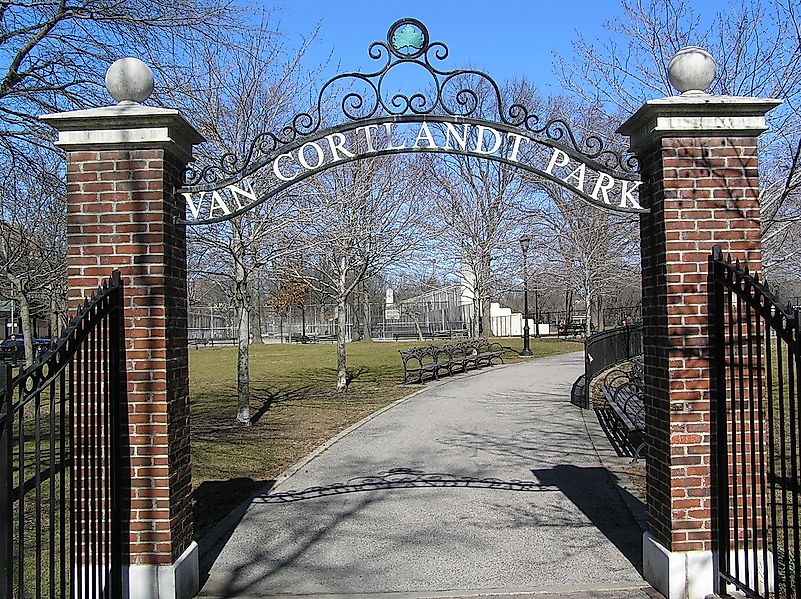 You do not have to travel far if you want to enjoy nature. Van Cortlandt Park is located in the Bronx and is easily accessed from all four corners of New York City. The park spans more than one thousand acres and offers five trails that vary from easy to difficult intensity. Stroll along the John Muir route and enjoy the sounds of birdsong as you pass through a forest that is dense with red oak, sugar maple and tulip trees. 
8. Bearfort Ridge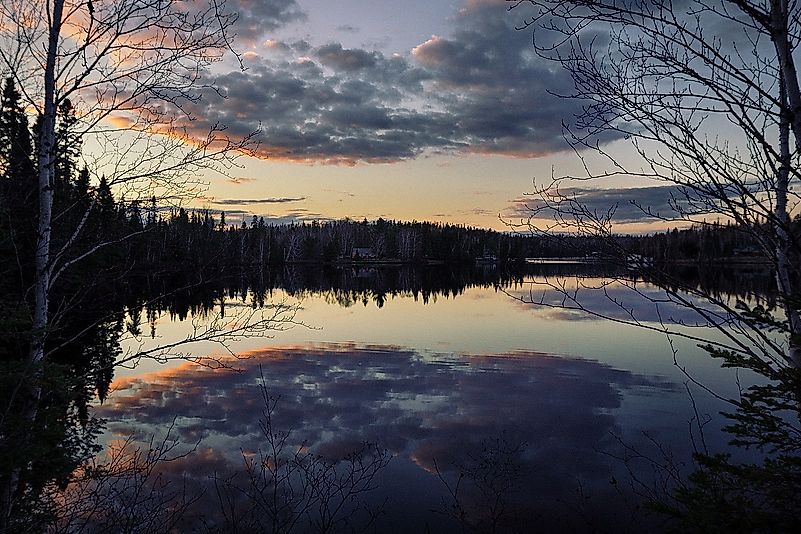 Spend your Saturday morning hiking from Bearfort Ridge to Surprise Lake. This particular hike is located in the Abraham Hewitt State Forest in New Jersey, just an hour and a half's drive from New York City. The trail begins on Bearfort Ridge with a short, sharp and steep incline taking you up and along the ridge. As you journey towards Surprise Lake, you will happen upon rhododendron tunnels, glacial ponds, and views of the New York skyline. Take a break when you get to the lake and enjoy the stunning vistas. This is a moderate to difficult hike with lots of loose rocks and hand scrambles along the way.
7. Blue Mountain Reservation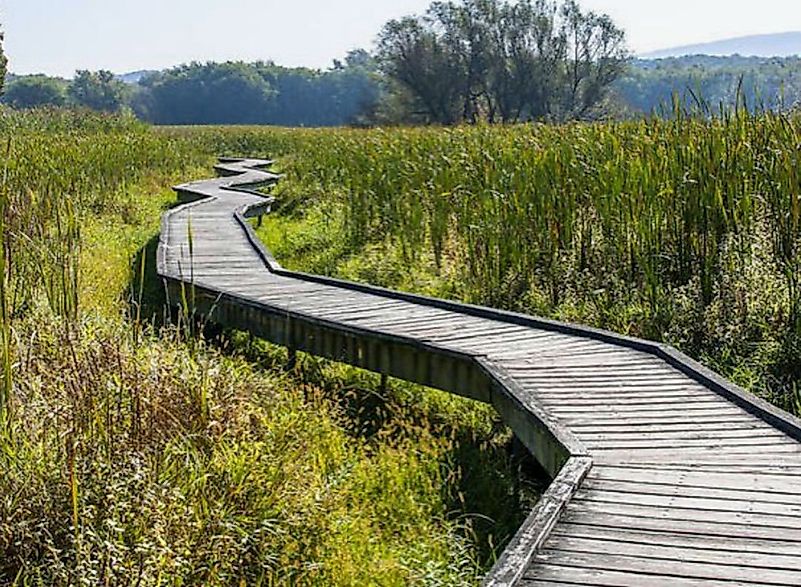 The Blue Mountain Reservation is a 1,538-acre park located in Westchester County. Accessible by train or car, the Reservation makes for a great day out. If you want to spend time on a leisurely stroll, there are a number of flat loops and trails available. For those who want something a little more challenging, there are hikes that will take you to the top of the Reservation's peaks: Mount. Spitzenberg and Blue Mountain. After your hike, have a picnic by Lounsbury Pond and admire the tranquil surroundings.
6. Rockefeller State Park Preserve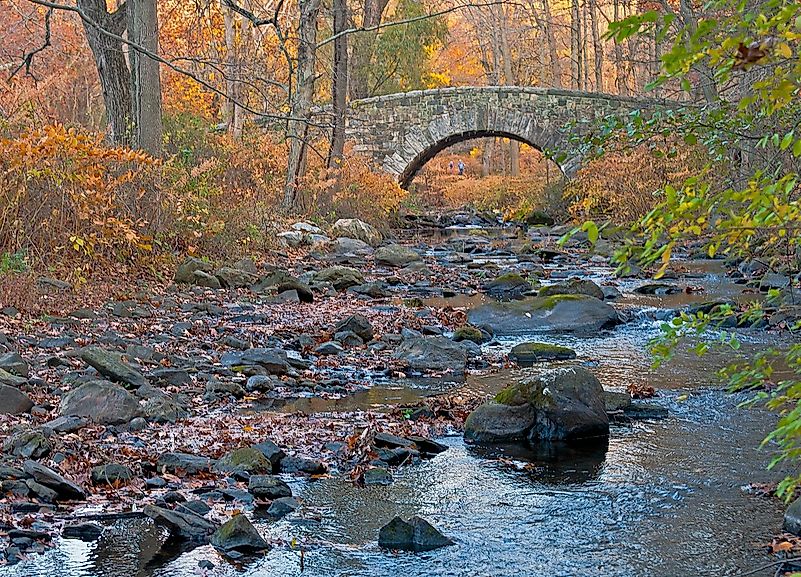 Take it easy with a relaxing wander through Rockefeller State Park Preserve. This beautifully maintained park is situated just 30 miles north of New York City and is open to the public all year round. With landscapes varying from huge hardwood forests to rolling fields and impressive rock outcroppings, you will be captivated throughout your hike. The park offers a number of easy intensity trail routes so the kids can join in too.  A highlight of Rockefeller State Park is Swan Lake, it is the perfect spot to sit and relax.
5. The Appalachian Trail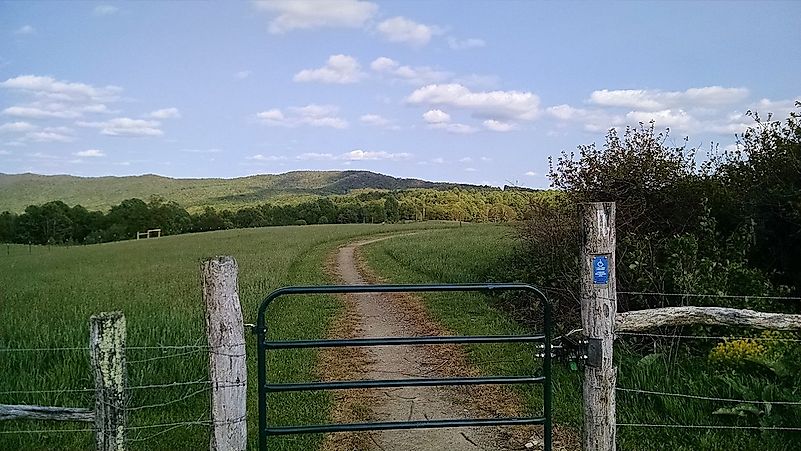 The Appalachian Trail is the longest hiking trail in the world. Spanning 2,193 miles, the trail traverses 14 states – including New York. Walk a portion of this iconic route and discover many fantastic attractions along the way. Start with a trip to the Trailside Museums where you can learn about Native American history and local Geology. Trekking fans should make their way to the Bear Mountain Bridge which was once the longest bridge in the world. The bridge will take you to Anthony's Nose, which offers some of the best views of the Hudson River. Please be aware you may need to use your hands to scramble when ascending Anthony's Nose as the route is very rocky.
4. Arden Point and Glenclyffe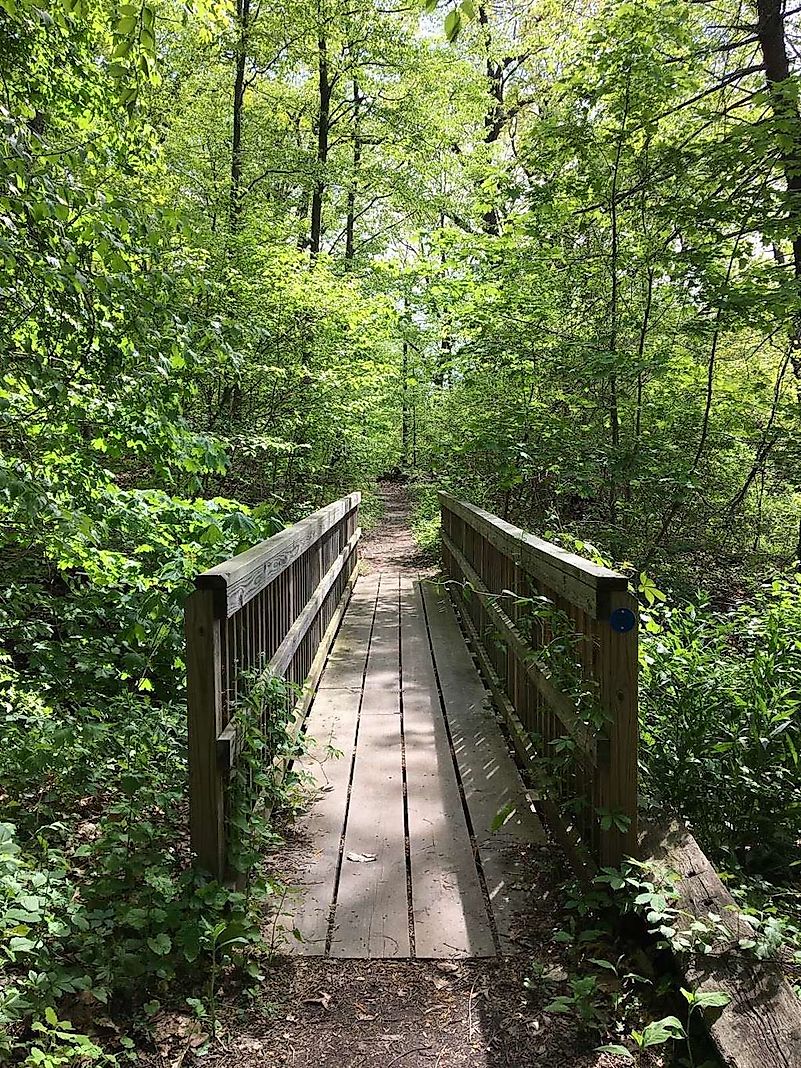 Take the Metro North from Grand Central Station to Garrison Station and embark on the low-intensity Arden Point and Glenclyffe hike. Your journey will begin with a walk through woodland and over bridges; stop at a clearing in the trees to admire the stunning Hudson River. As this hike is mostly flat, it is something all the family can enjoy. It is a great route for dogs, too.    
3. The Adirondack Mountain Reserve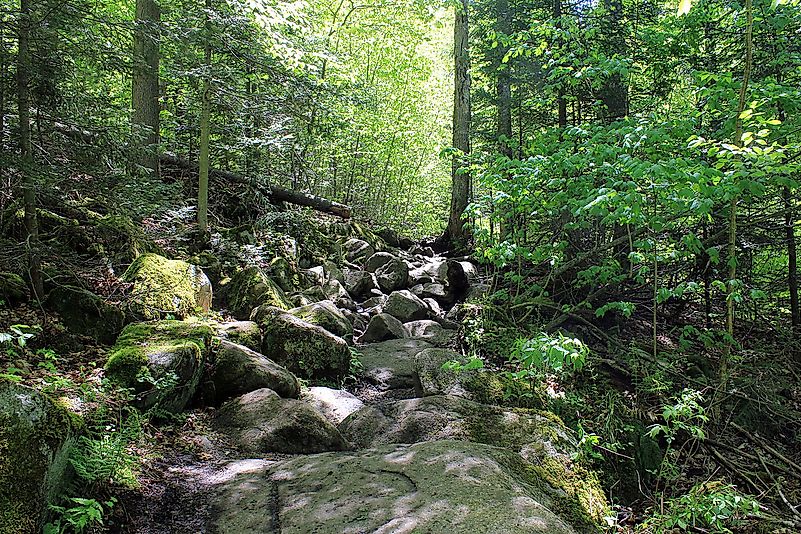 You will be spoilt for choice when you visit the Adirondack Mountain Reserve thanks to the 27 excellent hiking trails. One of the best trails in the Reserve is the Indian Head and Rainbow Falls route. On this easy to moderate route, will pass by a number of incredible waterfalls. Walk beneath the Rainbow Falls before you ascend Indian Head. When you reach the top, pause for a moment and marvel at the vista of the Adirondack Mountains.
2. Storm King State Park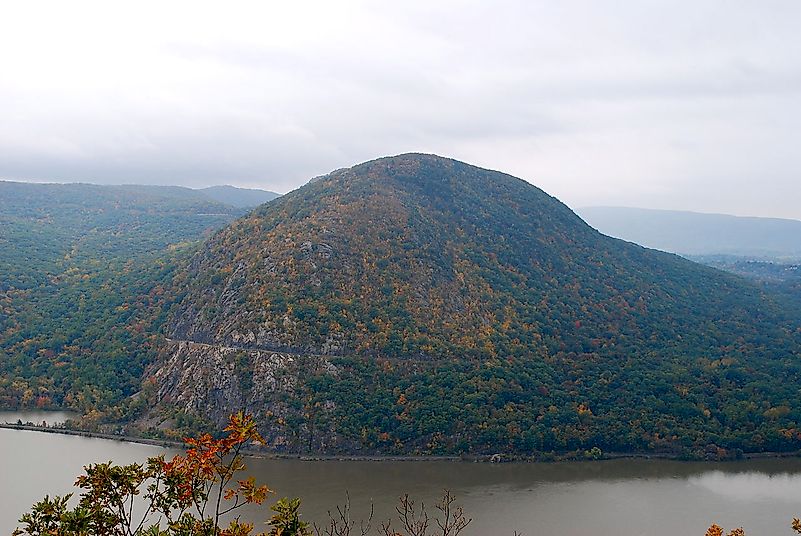 Situated in New York's Orange County, Storm King State Park spans an impressive 1,972 acres. There are four moderate-intensity hikes varying in distance and height. Hiking enthusiasts should take on the challenge of ascending Storm King Mountain. The trail is a gift that keeps on giving thanks to the multiple viewpoints along the way. The route is well marked and the views of the Hudson Valley from the top are second to none.  
1. The Stairway to Heaven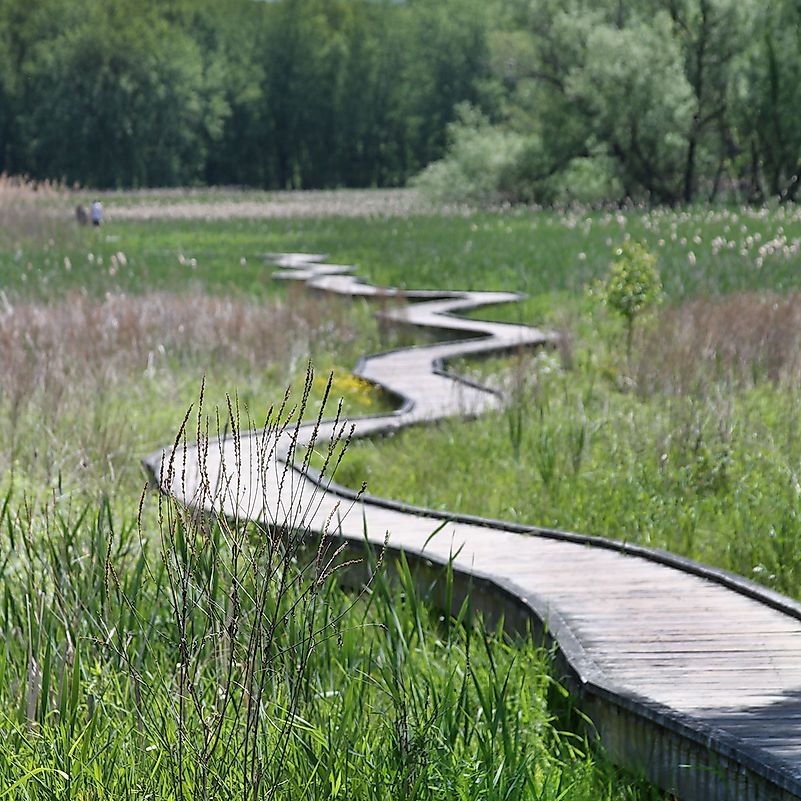 The Stairway to Heaven Trail is located in New Jersey and is a favorite among hikers. Your journey will begin with a leisurely amble on a boardwalk across flat marshlands; you will then traverse through woodland before crossing Route 94 where the path becomes dominated by boulders. Keep an eye out for the stone steps, or, 'the stairway to heaven' as they will take you up to the incredible Pinwheel Vista. Take a moment to admire the unobstructed views of the verdant valley. This is an easy to moderate hike and the views make it entirely worth it. 
About the Author
 Steph is a British-born-Lisbon-based writer who loves to travel. She enjoys exploring towns and cities in all four corners of the world. 
This page was last updated on April 5, 2020.
Citations
Your MLA Citation
Your APA Citation
Your Chicago Citation
Your Harvard Citation
Remember to italicize the title of this article in your Harvard citation.