Hiking is one of the most popular pastimes for those who love the outdoors. It's a hobby that just about anyone can enjoy just by stepping outside their door. But for the most avid hikers, the idea of a challenge is even more appealing. These hikes are considered some of the most difficult in the world and are great bucket list items for outdoor fanatics.
The 5 Most Difficult Hiking Trails In The World
Trans Canada Trail, Canada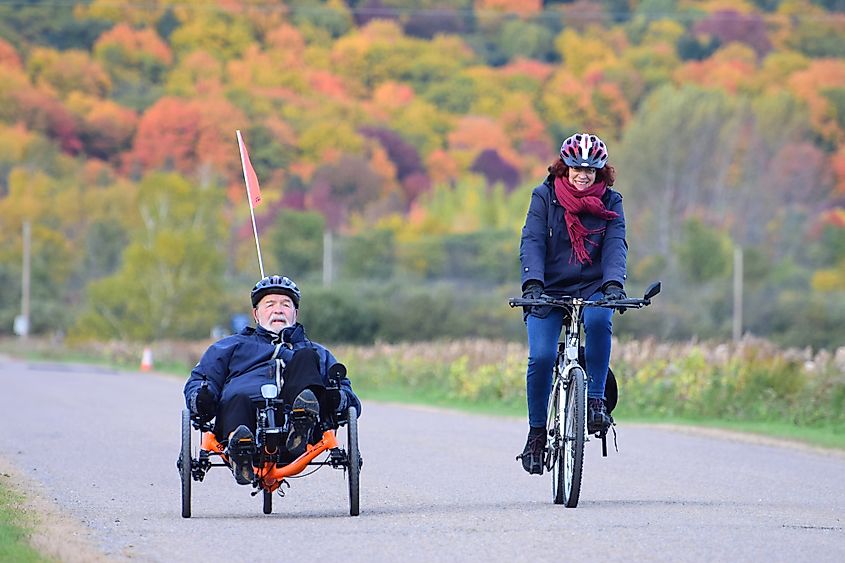 The longest hiking trail in the world, the Trans Canada Trail stretches 14,912 miles across the entire North American continent, reaching all the way from the Pacific Ocean in British Columbia to the Atlantic Ocean in Newfoundland. As you can imagine, a trail that long covers an incredibly diverse amount of territory. Trans Canada Trail hikers will encounter the world's longest pedestrian suspension bridge, elevation of up to 7,000 feet, and a single waterway stretch of more than 1,000 miles along the Mackenzie River. The entire trail takes more than two years to complete on foot.
Mount Huashan, China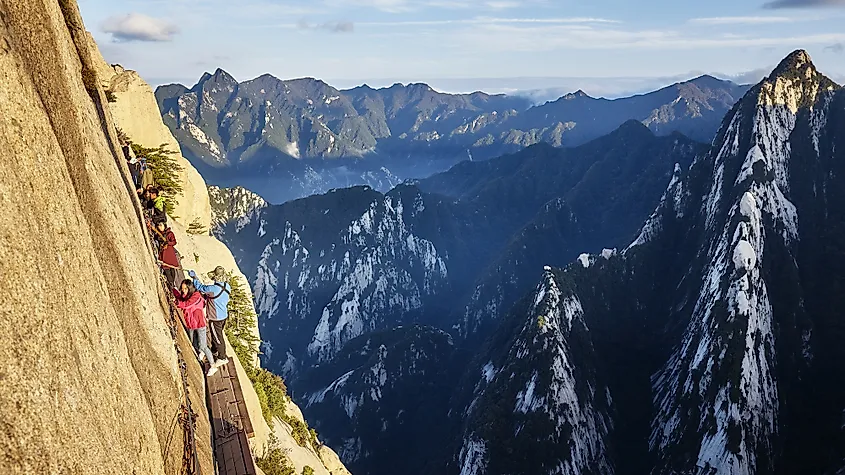 Often billed as the world's most dangerous hike, Mount Huashan in China is a six-hour journey that spans five peaks in the Shaanxi province. To complete the trek, hikers must navigate the Plank Walk, which consists of narrow planks of wood fixed to the mountain face at approximately 2,000 feet in the sky. Harnesses and ropes are given to climbers who attempt the Plank Walk, making this one of the safer segments of the trail, but 100 people still fall to their deaths on various parts of Mount Huashan each year.
Everest Base Camp, Nepal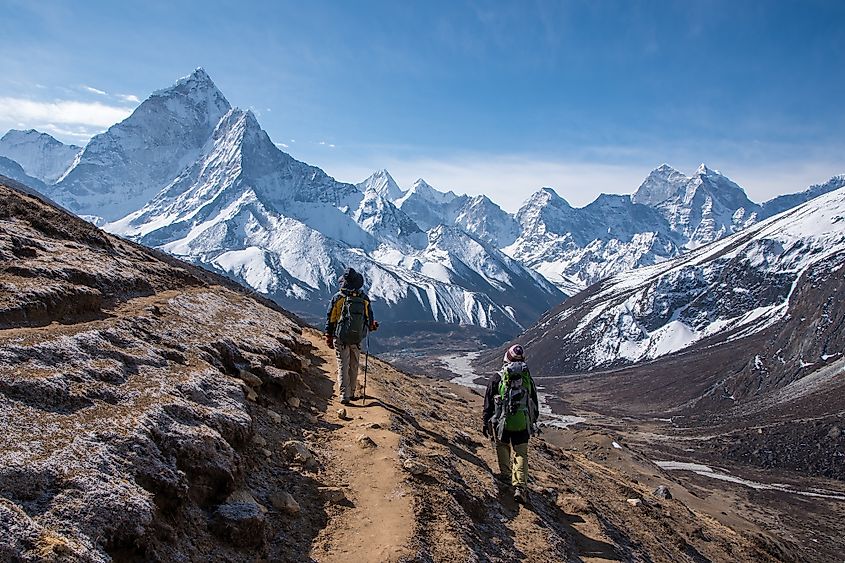 Mount Everest is the highest peak in the world, and thousands of avid climbers have taken on the challenge of reaching its summit since the first successful ascent in 1953. But you don't need to have a career in mountain sports to experience Mount Everest's beauty. Hiking to Everest Base Camp takes approximately fourteen days and is considered relatively easy thanks to its slow ascent and therefore long acclimatization period. You can even hire a yak to carry your gear for you.
Inca Trail, Peru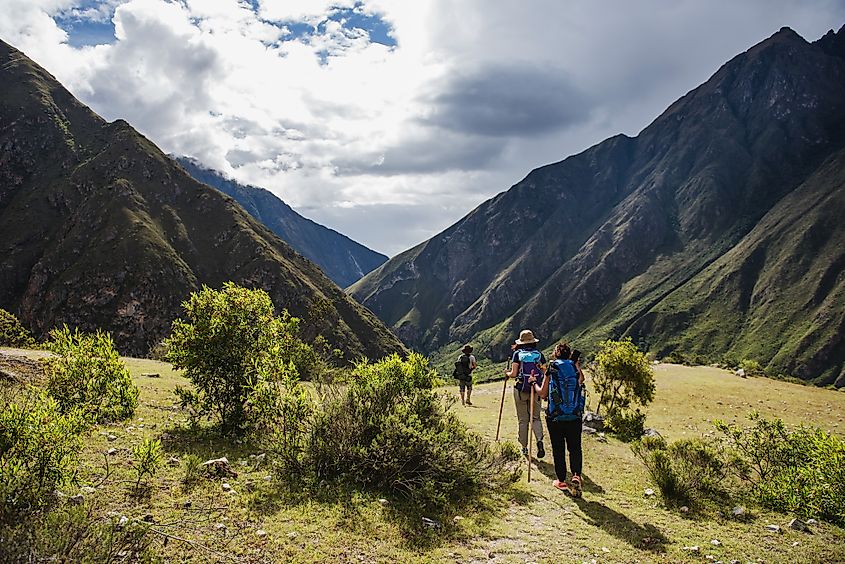 Located in Peru, the Inca Trail is one of the most famous in the world. Though only 26 miles long, the challenging trail includes steep inclines and descents through the mountains of Machu Picchu, and is often combined with other nearby trails for a four- to five-day guided trek. These days, you'll need a bit of luck if you want to hike the Inca Trail; due to its popularity over the past century, it was restricted to just 200 hikers per day as of 2018.
Camino de Santiago, Spain and France 
The Camino de Santiago is actually a network of trails, but the most popular route involves a 500-mile hike from Biarritz, France to Santiago, Spain. While most stretches of the path are not too challenging, the difficulty comes from attempting the entire trail as it takes around a month to complete. Despite this, hundreds of thousands of people are estimated to hike some part of the Camino de Santiago each year, many recreationally but others as a form of religious pilgrimage. 
How To Stay Safe While Hiking?
Hiking is more dangerous than skydiving in terms of mortality rates, often because hikers are unprepared to survive potential hazards like hypothermia and dehydration. Stay safe while hiking by bringing plenty of water, notifying others of your planned route, and hiring a guide when attempting particularly dangerous hikes in foreign countries.