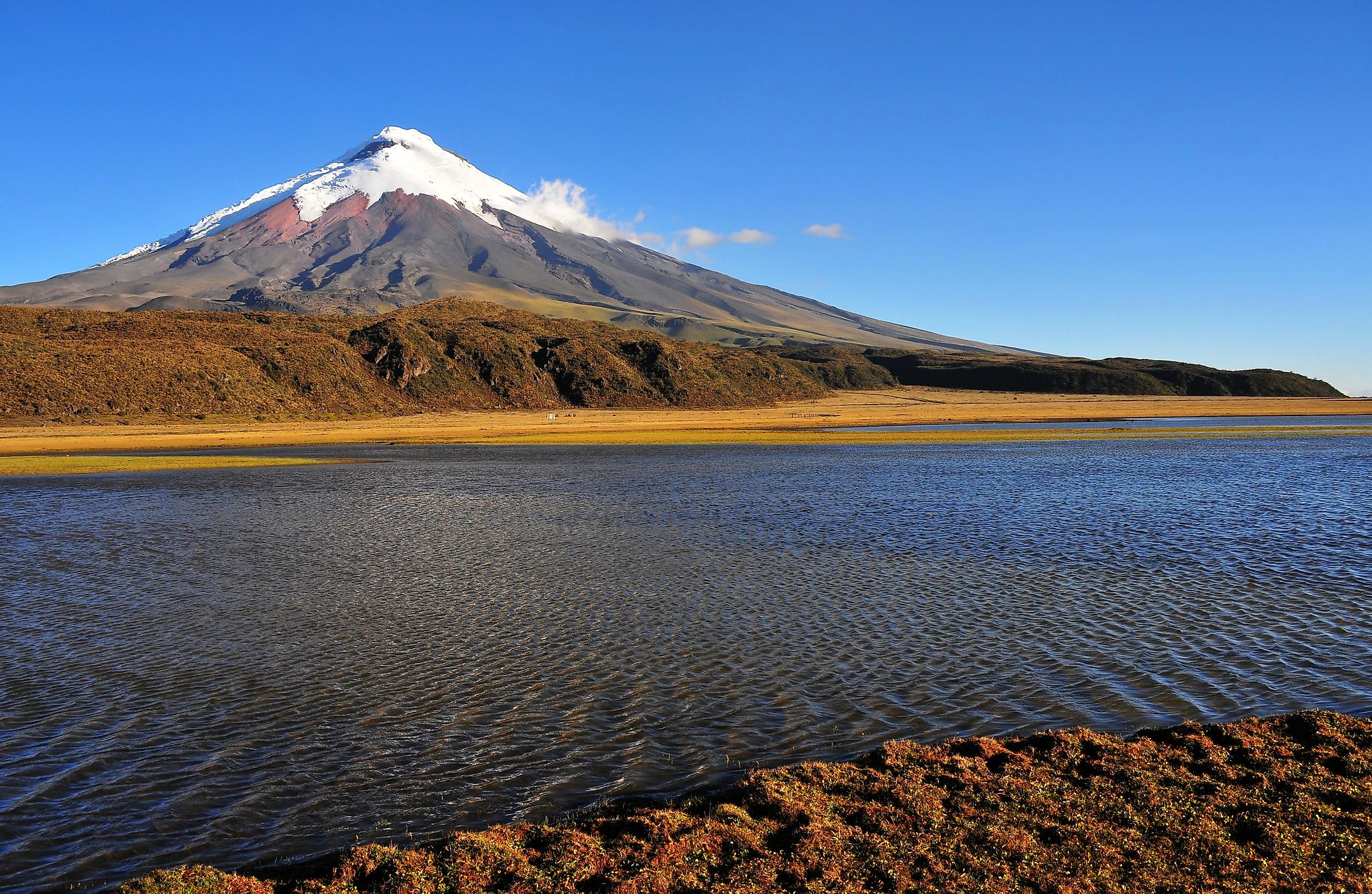 Hiking the Mountains of Ecuador: Adventures Around Baños and Cotopaxi
Huffing up the final slope on Cotopaxi (one of Ecuador's tallest active volcanoes), I was sucking back the cold, rarified air, as well as the subtle hints of sulfur that steamed from atop this testy behemoth. Because of the ongoing fiery activity, the summit itself was closed to climbers, but the refugio, at an altitude of nearly 16,000 feet, was still bustling with activity – serving up coca tea to the weekend warriors who either drove, hiked, or in my case, ran to this specialized basecamp/adventure-tourism magnet. Though South America generally connotes tropical settings, the Andean vertebrae of Ecuador's geographical spine protrude high enough to mimic a Western Canadian winterscape. Dragging myself away from the beaches and into the mountains was a decision I wish I'd made earlier in my three-month trip. But there's no time like the present, and my limited stays in Baños de Agua Santa and Cotopaxi National Park were truly a gift. 
A Stopover in Guayaquil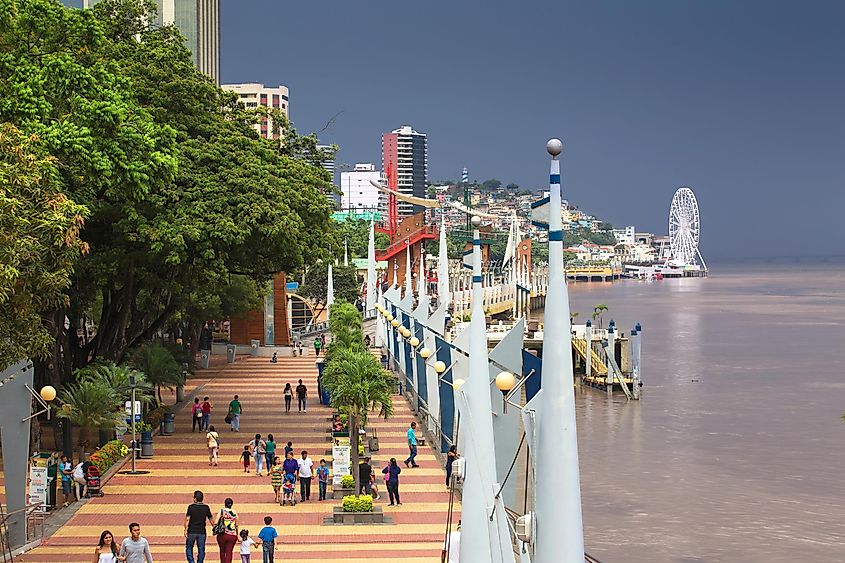 Bridging the gap from the coast to the roof of Ecuador involved an overnight stay in Guayaquil. In the past, I might have done the multi-bus marathon in one go, but I prefer to travel in reasonable chunks these days. Plus, I had just read Kurt Vonnegut's Galapagos, which is predominantly set in this wild and historic city. A full day was the perfect amount of time to get a cab down to the Malecón 2000 (a mile-and-a-half boardwalk along the Rio Guayas that is beautifully-designed, entertaining, and safe for tourists), explore the area, grab a nice meal, get a bit of work done, and recharge for the subsequent journey. If you're on a budget (or if you just want a unique, laid-back hotel), the Manso Boutique Guest House is directly across from the middle portion of the riverfront.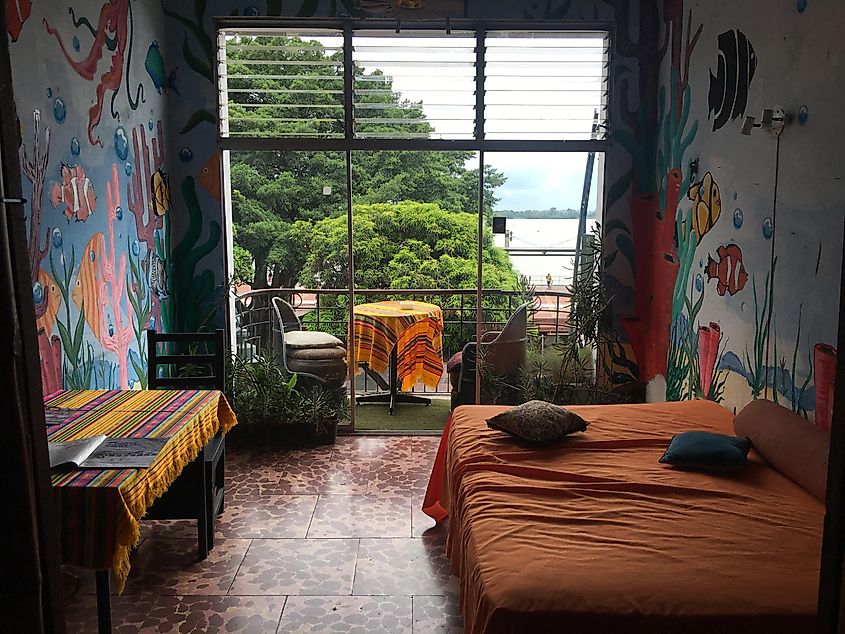 The Hikes and Hot Springs of Baños
After a couple of months roasting on the bohemian beaches of Ayampe and Las Tunas, I was itching to switch things up in the energetic mountain town of Baños de Agua Santa, or simply "Baños." Upon arrival, I instantly felt at home. This popular but only moderately-populated place reminded me of Queenstown, New Zealand, or Banff, Canada. Nestled in a steep, well-hydrated valley with tons of tourist-friendly infrastructure, I knew I'd be able to fill five days without any problem. I understand why the plethora of hotels, restaurants, and cash-grab novelties turn some purists off of Baños, but as someone who was simply looking to play in the mountains and then soak my satiated muscles in the soothing mineral pools, I took away only positives, and can't wait to return.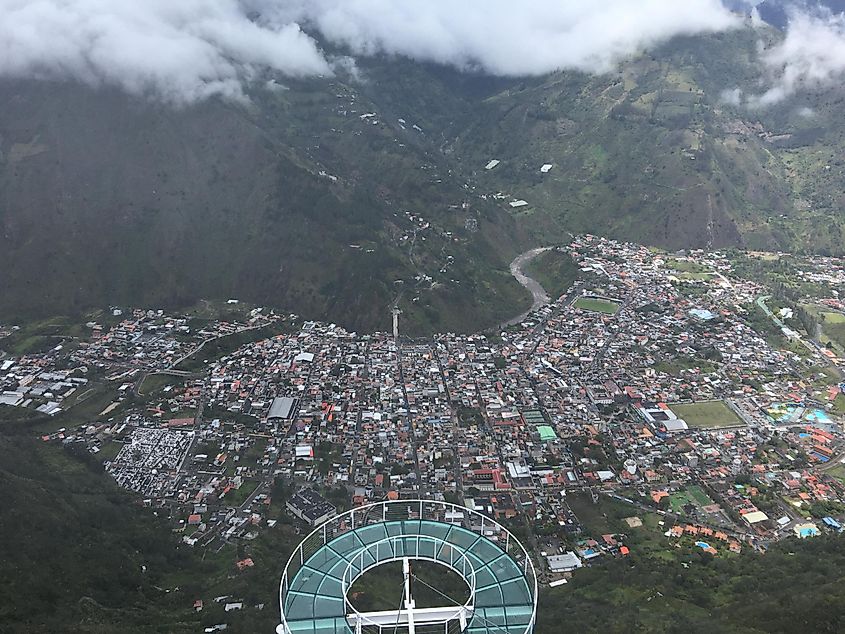 During the breaks in the early-March rains, I grabbed my day pack and jetted up the reasonably intuitive trails and roads that could be easily accessed directly from the center of town. The trick is to foster an appreciation for whatever weather and views you happen to get. Sure, I made the several hour (round-trip) slog up to La Casa Del Arbor (on the Southern slopes) twice to try and get a clean view of the 16,480-foot Volcán Tungurahua, and was met with only clouds, but I loved the exercise, the route itself was enjoyable, and the low-lying mist complimented the thick, Amazon-adjacent forests in a pleasant and mysterious way. Conversely, I walked all the way up to Las Manos de Dios (on the North side) in a downpour, only to be greeted with clear skies, hot drinks, and a communal fire pit at the top. Despite what the weather apps and current conditions dictate, you never actually know what you're going to get – so just pack sensibly, be flexible, and go for it!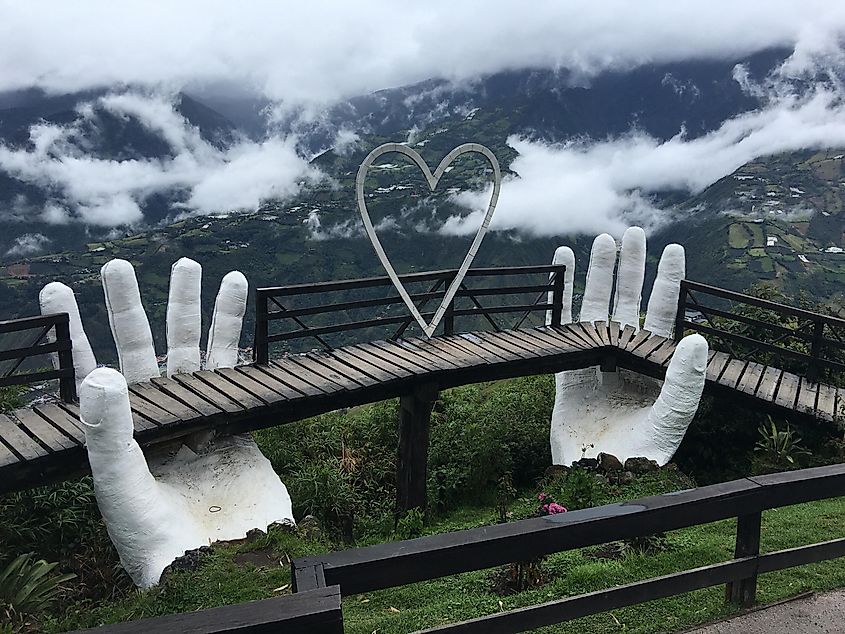 One activity that is in no way weather-dependent is a visit to one of the many hot springs around town. My wanders brought me to Termas de la Virgen – a series of pools at the base of a gushing waterfall, all set to different temperatures. I found the hot/cold rotations to be indescribably therapeutic after my daily exertions. I also treated myself to massages in the little hut on site, which set me back a whopping $10 (USD) for a half hour session.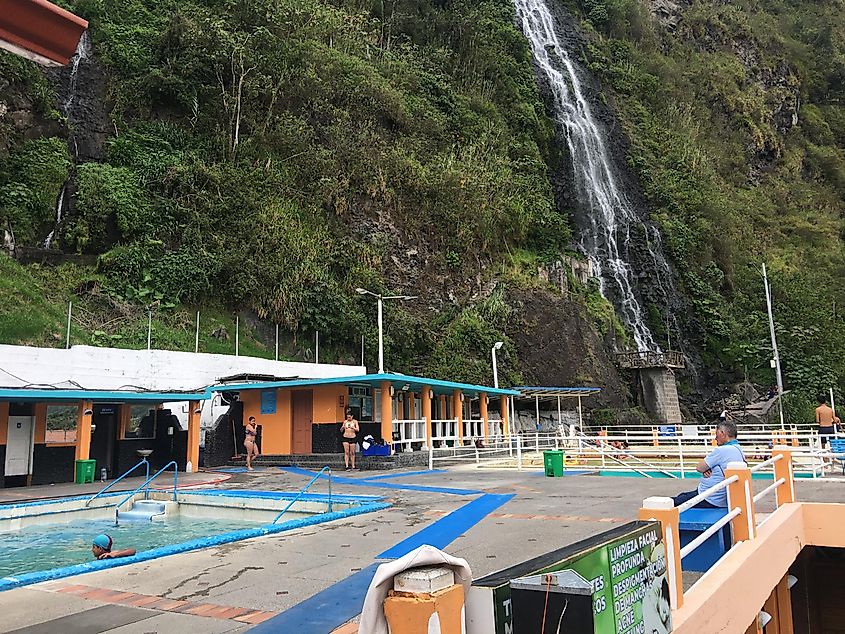 And finally, if you do crave a respite from the touristic-side of Baños, and want to tap into a more authentic underbelly, Mercado Central is hiding in plain sight. Inside this sizable building in the center of town there are dozens of pop-up vendors selling quality produce, cuts of meat, freshly-made juices, and hot plates of local cuisine served at little plastic tables.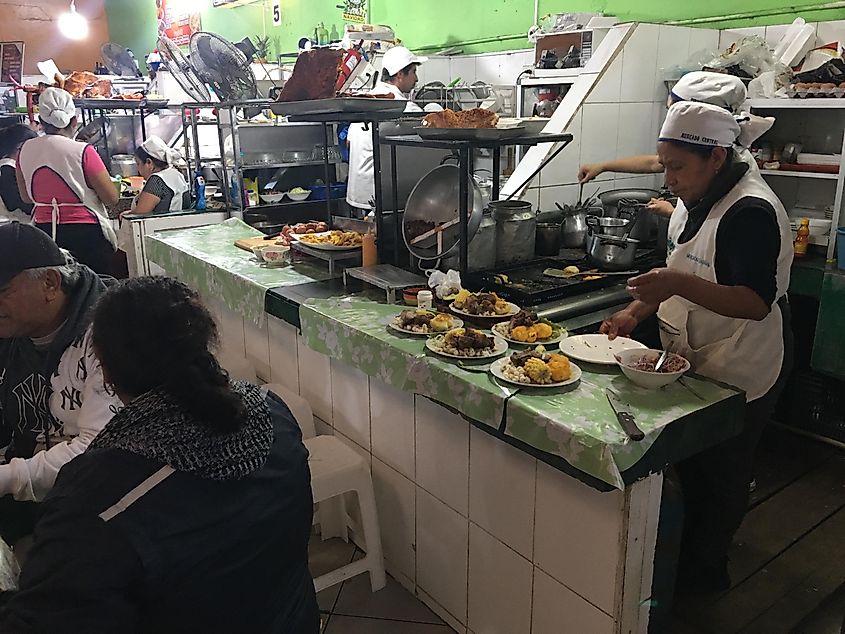 Climbing Higher in Cotopaxi National Park
One of my most anticipated stops on this Ecuadorian adventure was Parque Nacional Cotopaxi – and it did not disappoint. The eponymous, almost symmetrical stratovolcano in the heart of the 129-square-mile park is not only the second-highest peak in the country (19,347 feet), but also one of the tallest active volcanoes in the world. The last eruption was in 2016, and during my three day stay, fumes spewed from its glaciated cone. Though this probably should have acted as a deterrent, I was paradoxically drawn closer to this hulking centerpiece.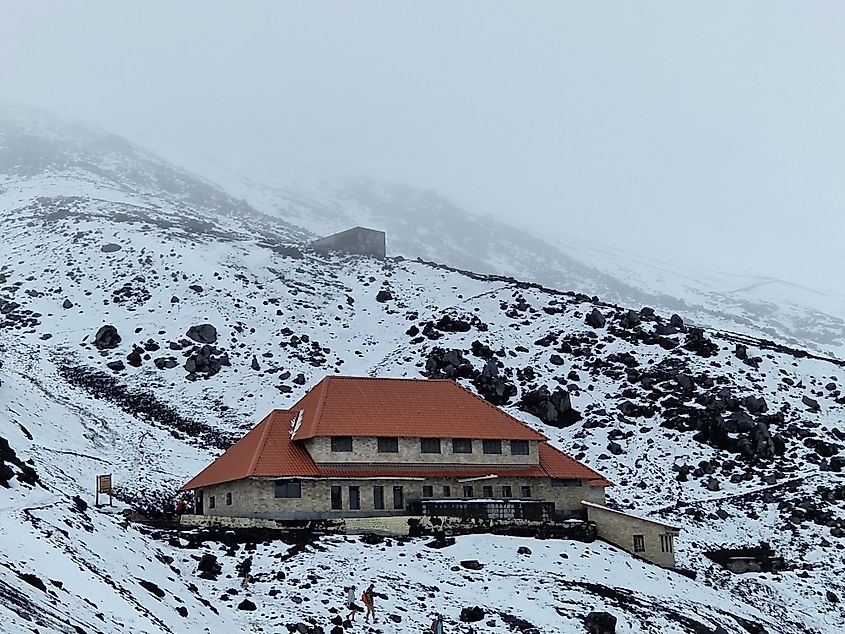 While staying at a quaint, old-fashioned inn on the outskirts of the park, I was lucky to befriend an adventurous couple from Whales. They invited me to join them on a hike up Cotopaxi's 15,489-foot dormant neighbor, Rumiñahui, before turning our attention to the ultimate goal the following day. Because of a combination of persistent rain, lack of safety gear (helmets are a good idea near the top of this crumbling peak), and a bit of altitude-related distress, we elected to turn back before the summit, but the experience was still a blast, and we really put the "bond" in vagabonds.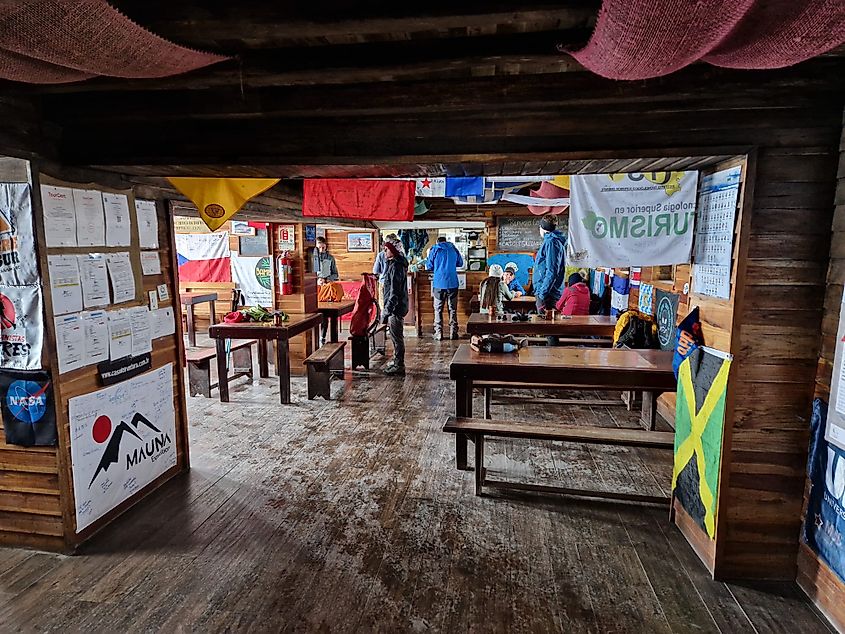 After sipping suds around the fireplace back at basecamp, I slept like a log and woke ready to take on the star attraction. Tom and Beky were kind enough to once again drive me into the park, therefore saving me a pricey shuttle ride. This time, I elected to jump out at the bottom of the mountain and run up to the pre-summit refugio. The plan was for them to drive the switchback gravel road to the parking lot, hike from there, and hopefully the timing would more or less sync up. Sure enough, I caught them less than ten minutes from the finish, and we shared some coca tea in the luxurious hut that rebelled against the otherwise inhospitable environment high on the capricious slopes. Though the final section was closed to hikers, I was perfectly satisfied to have reached the 15,953-foot altitude at which Refugio Jose Rivas stood. It's actually nice to have unfinished business in a country because it provides an extra excuse to return.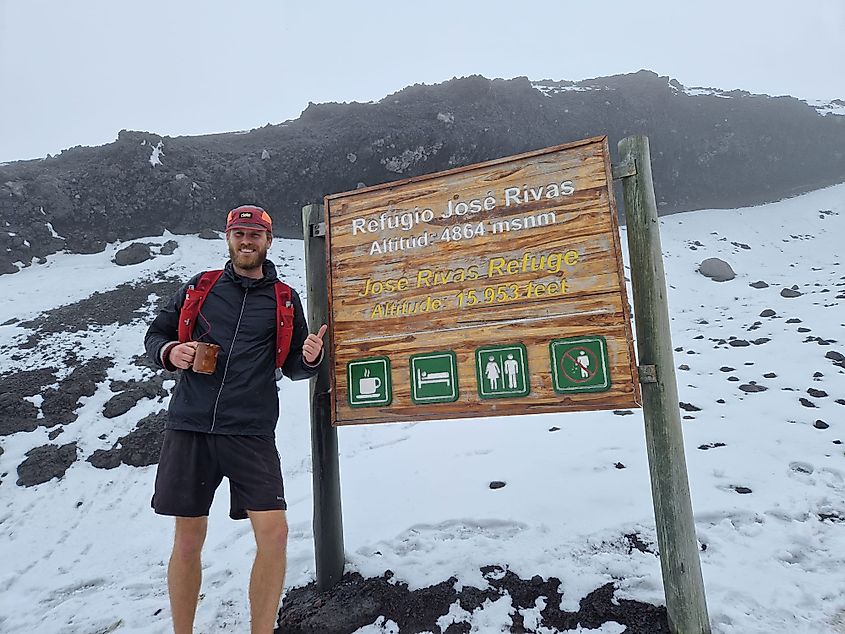 I was happy to have chilled out on the coast earlier in this trip, but ultimately, I'm a mountain man. Ecuador seems almost tailor-made for travelers of two minds (actually between the cultural side, famous islands, and Amazon access, more like four or five minds). There are a handful of South American countries that can brag about hitting similar highlights, but none are able to do so in such a tight package. So if you're looking to get a sea-to-summit overview of this wild continent, there's no better place to start than with a trip to Ecuador.