One of the perks of hiking is the chance to see beautiful landscapes and stunning vistas. The United States is filled with world-class National Parks. These National Parks are packed full of hiking trails for all skill levels. Within these parks, you will find waterfalls created by the vast river systems of the United States.
Yosemite Falls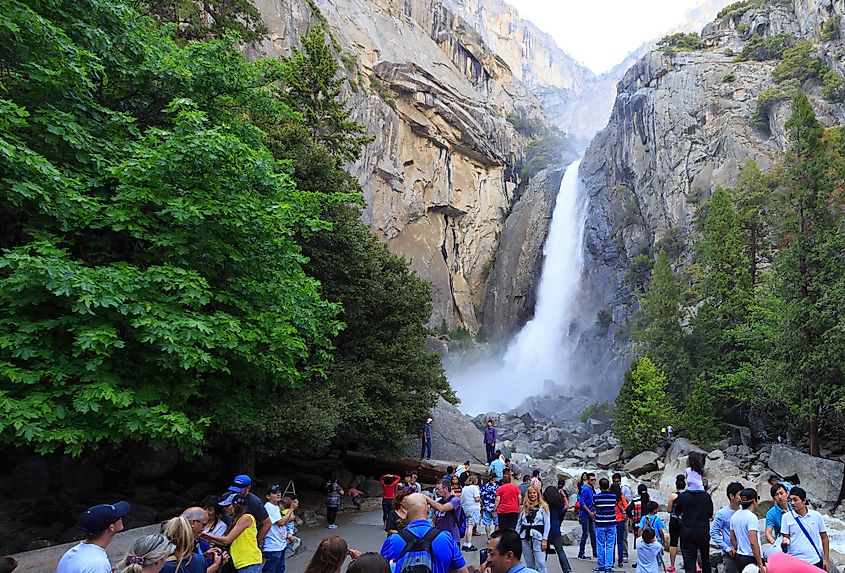 Yosemite Falls Trail in California can be challenging because the incline is very steep. However, experienced climbers will be able to witness spectacular views. The highlight of the hike is a breathtaking view of Upper Yosemite Falls. Yosemite Falls is the tallest waterfall in California with a height of 2,425 feet.
Havasu Falls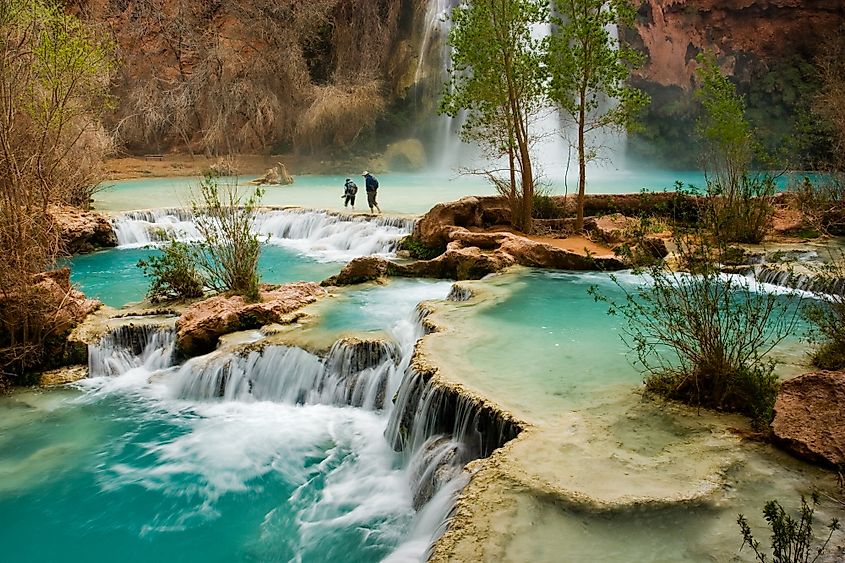 Havasu Falls in Arizona is famous for its crystal clear blue water. The waterfall is located on the tribal lands of the Havasupai people. The biggest challenge for hikers is the heat, so be sure to pack plenty of sunscreen. The journey from the start of the trail to Havasu Falls is 10 miles.
Waimoku Falls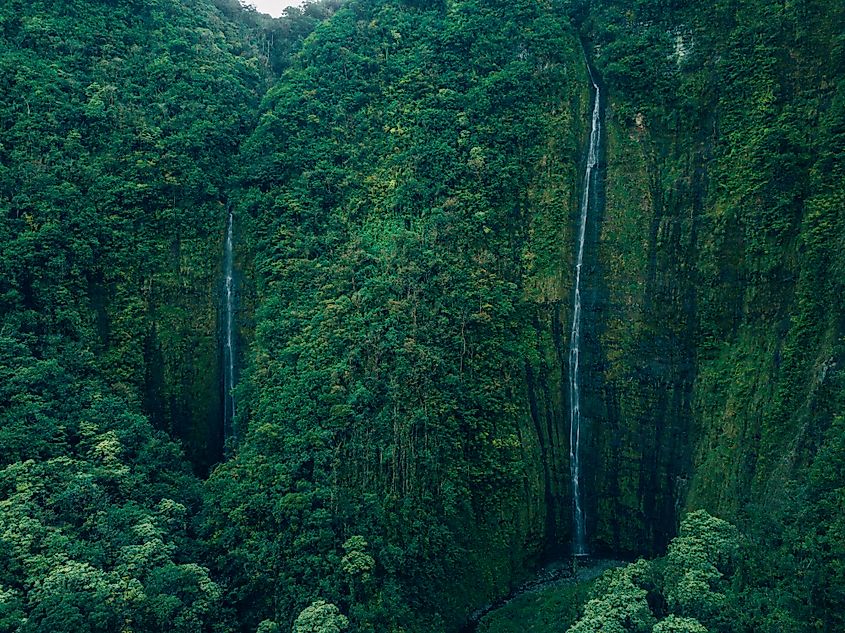 Maui, Hawaii is famous for its hiking trails. The Pipiwai Trail offers hikers one of the most rewarding hikes on the island. Makahiku Falls, which is located 0.5 miles into Pipiwai Trail, is stunningly beautiful. Makahiku Falls is 185 feet, but it is only the first waterfall on the trail. Hikers who reach the end of the two-mile trail will be treated to amazing views of Waimoku Falls. Waimoku Falls has a 400-foot drop, and it is one of the tallest waterfalls in Maui.
Virginia Falls And Saint Mary Falls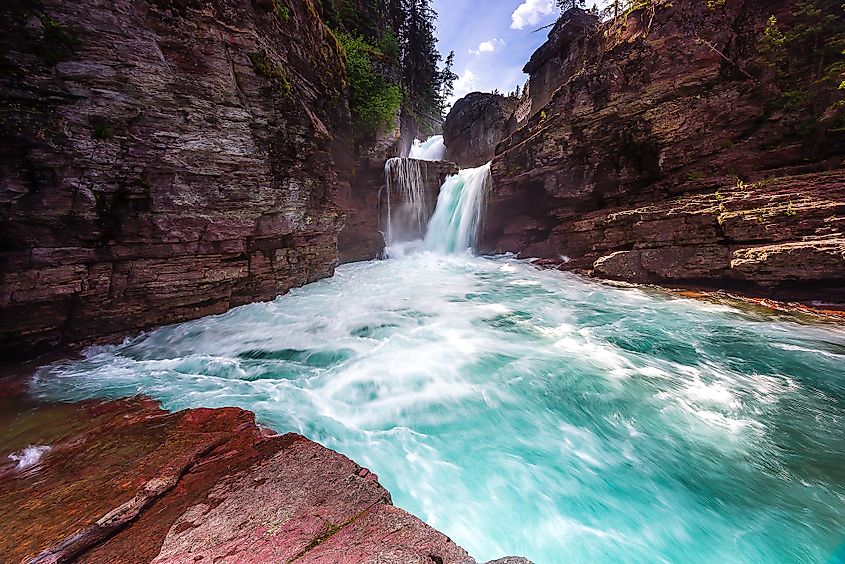 The hike to Virginia Falls and Saint Mary Falls in Glacier National Park, Montana is perfect for beginner hikers. The trail to Virginia Falls is only three miles round trip, and the route can be completed in only one hour and thirty minutes. The first part of the hike slopes down towards Saint Mary Falls, and the second part of the hike ascends 656 feet toward Virginia Falls.
Nugget Falls And Mendenhall Glacier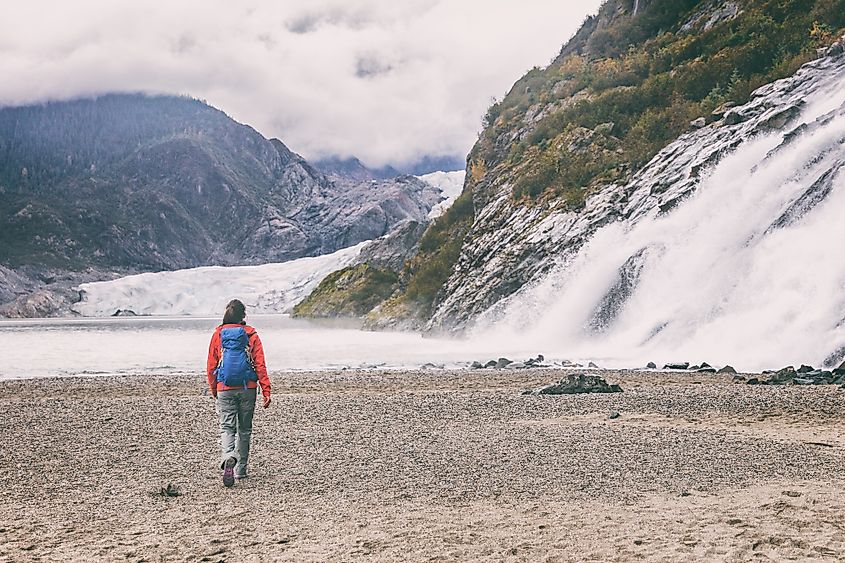 The hike to Nugget Falls is brisk and leisurely, and many travelers visit this trail as a day trip during an Alaskan cruise. Most visitors can complete the hike in only 45 minutes, but some choose to go at a slower pace in hopes of seeing wildlife and nature. Travelers can enjoy bird watching or identify numerous species of wildflowers. The summer season is very busy, so be prepared for crowds. The trail is two miles, and hikers are treated to the glorious view of Nugget Falls and Mendenhall Glacier during the trip.
The vast trail system in the United States has something for everyone, and even beginner hikers can enjoy some of these hiking trails. If you are in search of adventure, then you should visit a national park like Grand Canyon National Park or Yosemite National Park to experience the hiking trails and waterfalls found within them.