Carpathian Mountains – Map & Details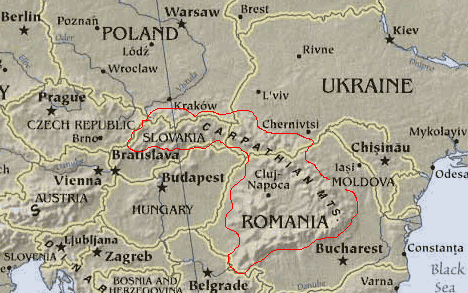 The Carpathians are a mountain system located in eastern Europe, and the source of the Dniester, Tisza and Vistula Rivers. They form the natural border between Slovakia and southern Poland, and then extend southward through Ukraine and into Romania.
Major subdivisions include the East and West Beskids and Tatra Mountains that run through Slovakia, and the Little Carpathians, White Carpathians and South Carpathians (often called the Transylvania Alps) that extend southward into Romania.
The highest point is Mt. Gerlachovkain in northern Slovakia. It stands at 8,711 ft. (2,655m)
This page was last updated on September 2, 2020.