Boston
is the largest city in New England and the capital of the state of
Massachusetts
. One of the most historic, influential and oldest cities in
America
, Boston is an oasis of economic and cultural opportunities. 'Bean Town' is home to a number of museums, historical sites and a rich variety of performing arts.
Boston witnessed the birth of America and still retains the flavor of those colonial days. Today corporate headquarters and banks share space on cobblestone streets, historic Faneuil Hall, street performers and the 'T', Boston's efficient subway system.
Founded in 1630 by Puritan colonists from
England
, Boston was the site of Paul Revere's famous ride, the Boston Tea Party and many other events that led to the founding of the
United States of America
. Today this home of Harvard, B.U. and M.I.T. has become a center for higher education and is regarded as the unofficial "Capital of New England".
ADDITIONAL MASSACHUSETTS CITY PAGES:
Boston Common is the oldest public park in the U.S.
Boston University Bridge on Commonwealth Avenue in Boston is the only location on the planet where a boat can sail under a train under a car driving under an airplane!
The 'T' , built in 1897, was the first subway in the United States.
A dedicated group of patriots reenact the Boston Tea Party every December 16th in Boston Harbor.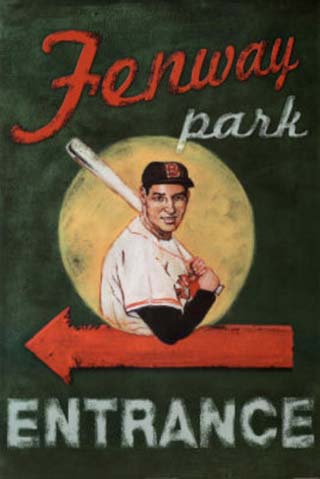 Fenway Park...
Buy This at Allposters.com