Fenway Park, Boston, Massachusetts

The Red Sox have sold out every home game since May 15, 2003; in 2008, the park sold out its 456th consecutive Red Sox game, breaking a Major League Baseball record.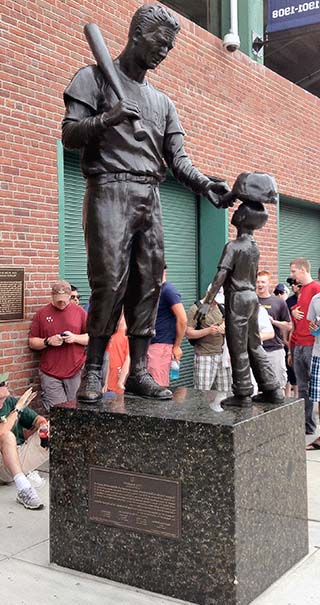 One April 16, 2004, the Red Sox unveiled the Ted Williams Jimmy Fund statue outside the Gate B entrance to Fenway Park. Crafted by sculptor Franc Talarico, the 1200-pound, eight-and-a-half foot tall statue depicts Williams placing his hat upon the head of a young boy suffering with cancer. it is a testament to the half-century of public appeals the late Hall of Famer made on behalf of Dana-Farber Cancer Institute and its Jimmy Fund — the official charity of the Red Sox.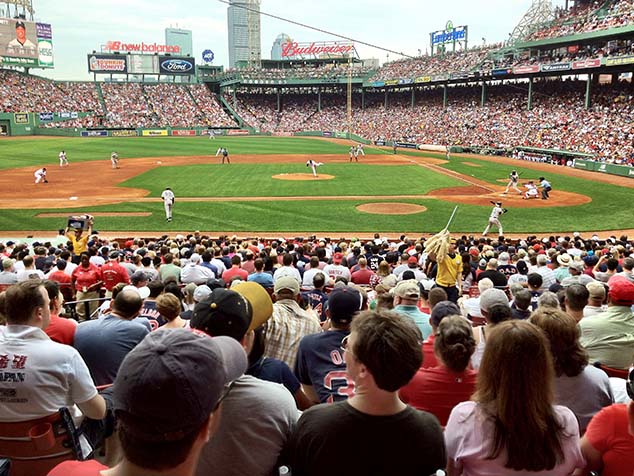 A sellout crowd was in attendance at Fenway Park, Boston, on July 7, 2012 as the Boston Red Sox played the New York Yankees in the first game of a four game series; a game that the Yankees won.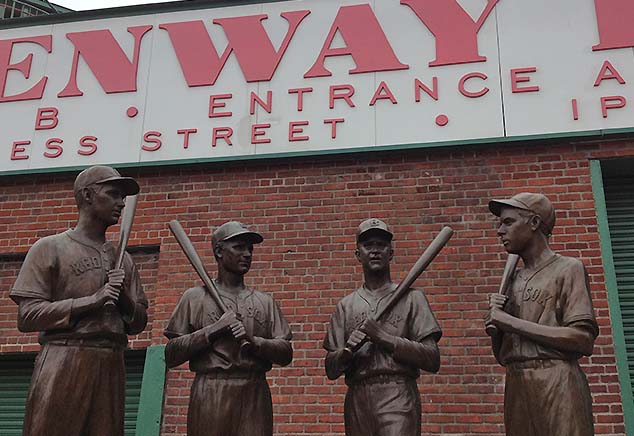 The decades-long friendship of Red Sox greats Ted Williams, Bobby Doerr, Dom DiMaggio and Johnny Pesky was immortalized in David Halberstam's classic book, "The Teammates: Portrait of a Friendship." Those friends are now on display at Fenway Park in a classic sculpture by Antonio Tobias Mendez;