Anguilla Flag and Description
Anguilla Flag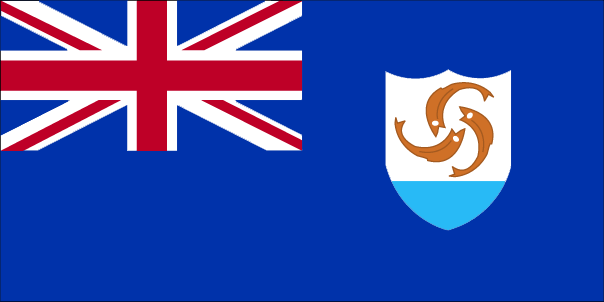 Buy this flag,
or any country flag
here
DESCRIPTION
The flag of Anguilla was officially adopted in 1990.
As a British dependent territory the island flies the United Kingdom (UK) flag. The Anguillan coat of arms features three interlocking dolphins over blue water.
all Country Flags here!
Map of Anguilla here!
This page was last updated on June 16, 2020.