Burundi Flag and Description
Burundi Flag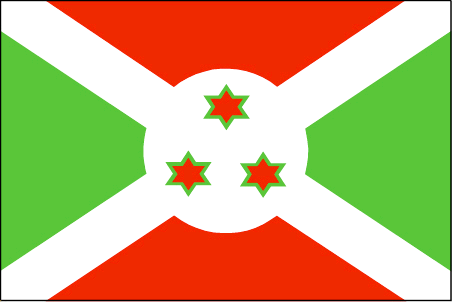 Buy this flag,
or any country flag
here
DESCRIPTION
The Burundi flag was officially adopted on June 28, 1967.
The three stars represent the three ethnic groups that live in the country; the Hutu, Tutsi and the Twa. The red in the flag stands for the independence struggle, the green for hope and the white for peace.
all Country Flags here!
Map of Burundi here!
This page was last updated on July 12, 2016.