District of Columbia Geography
The central part of Washington, DC is mostly flat, rising gradually from the banks of the Potomac River, to be eventually surrounded by low hills in the north, and rolling land in the south.
The Anacostia River branches off of the Potomac, and runs through its eastern edge.
Contrary to the legend, Washington, DC was not built on swampland. While wetlands once did cover areas along the two rivers and other natural streams, the majority of the District's territory consisted of farmland and tree-covered hills.
District of Columbia Photographs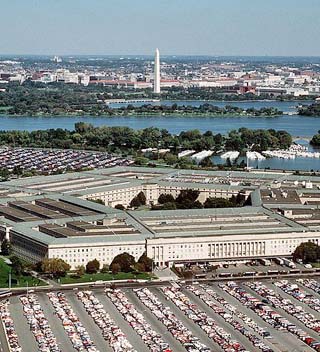 Potomac River passes through Washington, DC
District of Columbia Cities, Counties & Area Codes
This page was last updated on April 7, 2017.