Lithuania History Timeline
Lithuania's Information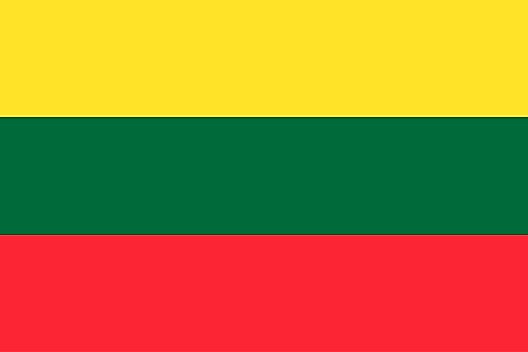 | | |
| --- | --- |
| Land Area | 62,680 km2 |
| Water Area | 2,620 km2 |
| Total Area | 65,300km2 (#121) |
| Population | 2,854,235 (#140) |
| Population Density | 45.54/km2 |
| Government Type | Semi-presidential Republic |
| GDP (PPP) | $85.62 Billion |
| GDP Per Capita | $29,900 |
| Currency | Litas (LTL) |
| Largest Cities | |
BC
(2000BC) Lithuanian ancestors settled along the Baltic coast
1200s AD - 1300s
(1236 AD) Duke Mindaugas united local chieftains, defeated the Livonian knights at the battle of Saule; unification helped Lithuania fend off German crusaders; the state of Lithuanian established pagan
(1253) Christianity embraced for political reasons, Duke Mindaugas crowned Lithuania's one and only king
(1323) Viknius, capital of Lithuania, founded by Grand Duke Gediminas
(1386) Lithuanian Grand Duke Jogaila and Polish Queen wed, created a monarchial union; Jogaila elected King of Poland; Lithuania last pagan state converted to Christianity
(1387) Jogaila issued a proclamation for all Lithuanians to accept Catholicism; Vilnius first self-governed Lithuanian city
(1392-1430) Lithuania-Poland stretched to the Black Sea; Lithuanians and allies crushed the Teutonic Knights, ended the Teutonic Knight's military power in the region
1400s - 1800s
(1400's) Jews began to settle in Lithuania
(1569) Lithuania entered a formal commonwealth with Poland
(1657) Plague struck Vilnius, half the residents died
(1795) 3rd division of the Lithuanian Polish state Lithuania was annexed to Russia
(1860-1885) Lithuanian uprisings against Russian rule occurred
(1869) St.Petersburg-Vilnius-Warsaw railway completed, first gas factory built, cast iron foundry opened, tobacco plant opened, first brewery established
1900s
(1915) German troops occupied Lithuania during World War I
(1918) Lithuania declared independence
(1920) Under Treaty of Moscow, Soviet Union recognized Lithuania's independence; Poles occupied Vilnius; Kaunas became Lithuania's provisional capital
(1926) Antanas Smetona, nationalist party leader, seized power in military coup after left wing won elections
(1939) USSR occupied Lithuania; mass deportations to Siberia began; Moscow handed Vilnius back to Lithuania; Soviet Union compelled Lithuania to accept Soviet military bases
(1940) Soviet army invaded Lithuania; Smetona fled; Lithuania incorporated into USSR
(1941) Nazis occupied Lithuania; most of Lithuania's Jews killed
(1944) Red Army returned; over 500,000 Lithuanians were deported, forced into exile, jailed or shot
(1987) First open protests against Soviets occurred
(1989) Lithuanian communists voted to break with the Soviet party
(1990) Lithuania declared independence; USSR imposed embargo, halted fuel supplies, caused severe economic difficulties; Lithuania agreed to suspend independence
(1991) Soviet crackdown killed 13 civilians in Vilnius; failed coup in Moscow, Lithuania won independence; Lithuania joined OSCE and UN
(1992) New constitution introduced presidency; coalition government formed
(1993) Brazauskas elected president; Lithuania joined Council of Europe; the litas, new national currency introduced; Soviet troops complete withdrawal
(1994) Lithuania joined NATO partnership for peace program; treaty of friendship signed with Poland
(1995) Two largest commercial banks collapsed in Lithuania; political scandal ensued
(1996) Prime Minister Slezevicius removed
(1997) President Brazauskas visited Russia; border treaty signed
(1998) Valdas Adamkus, US citizen who spent nearly 50 years in exile, elected president
(1999) Conservative Prime Minister Rolandas Paksas resigned; Andrius Kubilius became prime minister
2000s
(2000) Paksas reappointed prime minister, as a member of the Liberal Union
(2001) Following the collapse of the coalition, Brazauskas became prime minister
(2002) Lithuania formally invited to join NATO and the European Union
(2003) Rolandas Paksas elected president; impeachment proceedings began against President Paksas after parliament concluded alleged links between Paksas and Russian organized crime constituted threat to national security
(2004) Lithuania joined NATO; parliament impeached and dismissed Rolandas Paksas; Lithuania joined the European Union; Valdas Adamkus re-elected president; Algirdas Brazaukas carried on as prime minister; Lithuania became first EU member state to ratify new constitution; due to EU entry requirements, number one reactor at Ignalina nuclear power station shut down
(2005) Russian fighter jet crashed in Lithuania territory, raised diplomatic tension with Moscow; investigation found technical and human error to blame, situation defused
(2008) Parliament ratified EU Lisbon Treaty; parliament banned display of Soviet and Nazi symbols; Andrius Kubilius, homeland union leader, appointed prime minister at the head of a center-right coalition government
(2009) Dalia Grybauskaite, EU budget commissioner, won presidential election; in accordance with EU entry requirements, the second reactor at the Ignalina nuclear power station shut down
This page was last updated on April 7, 2017.
Lithuania Trivia
What is a Puppet Government?
A "puppet state" is a government that has little will of its own, as it needs financial backing or military support. Thus, it acts an a subordinate to another power in exchange for its own survival. The puppet government still holds its own facade of an identity, perpetuated by retaining its own flag, name, national anthem, law, and constitution. However, these type of governments are not considered as legitimate according to international law.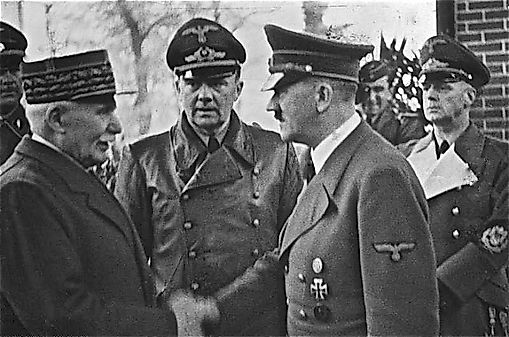 What Is A Puppet Government?
Are There Any Female Heads of Government?
There are many powerful women in politics around the world. Some examples are Queen Elizabeth and Prime Minister Theresa May of the United Kingdom, Chancellor of Germany Angela Merkel, and Ellen Johnson Sirleaf the President of Liberia and the first female head of state in Africa.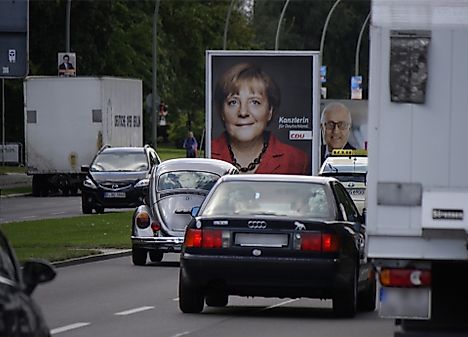 10 Female Heads of State