Map of the Midi Pyrenees Region of France Including Toulouse Rodez Lourdes and Tarbes Information Page
Midi Pyrenees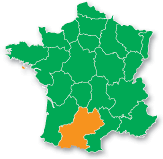 The Midi Pyrenees, the largest region in France, positioned in far-southern France and bordering the country's of Andorra and Spain is dominated in the south by the massive Pyrenees, a range of mountains that form the natural border between those countries.
The most significant cities in this region of 2.8 million people include Toulouse (the capital), Albi, Auch, Cahors, Foix, Montauban and Tarbes.
Lourdes, arguably the most famous town in the region, ia a pilgrimage center known for its miraculous cures since 1858, when 14-year-old Bernadette Soubirous received numerous religious visions in a nearby grotto.
The Midi Pyrenees region has the largest number of farms in France, with an estimated 59,000 corporate and family farms in active use.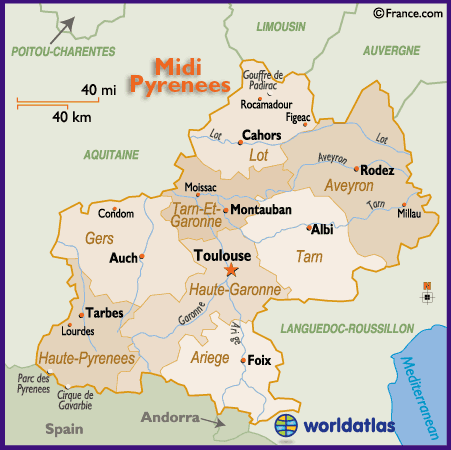 print this map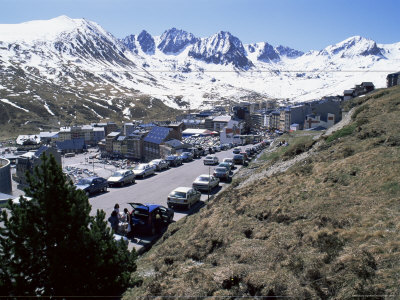 The Pyrenees, Ariege Department, France AllPosters.com