Map of the auvergne region of france including clermont-ferrand, aurillac, moulins and le puy-en-valey information page
Auvergne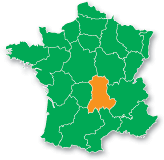 Auvergne, positioned in the south-central France, is at the heart of the Massif Central, a large, somewhat arid upland area of rolling hills and low mountains.
The region contains many inactive volcanoes, as the last confirmed eruption was around 6,000 years ago. Most have eroded away leaving strings of hardened magma that formed rounded hilltops.
Clermont-Ferrand, the capital city, is one of the oldest cities in all of France. The Cathedral of Notre Dame de I'Assomption, located in its city center, is one of the most popular attractions in the country.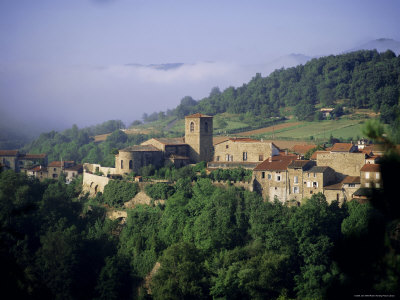 The walled city of Biroude, Auvergne, France AllPosters.com