Map of the Alsace Region of France Including Strasbourg Colmar Haguenau and Rhine River Information Page
Alsace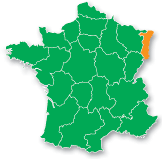 Alsace fronts the Rhine River in eastern France, and borders the countries of Germany and Switzerland.

It's famous for stylish wooden houses adorned with colorful flowers, gabled roofs, and chimneys - sometimes topped by stork nests. In facts, nesting storks are commonly seen in the region.

Alsace is renown for its national dish, Choucroute, and for its white wine production, as connoisseurs crave the yearly output of Gewurtztraminer, Pinot Blanc and Riesling varieties.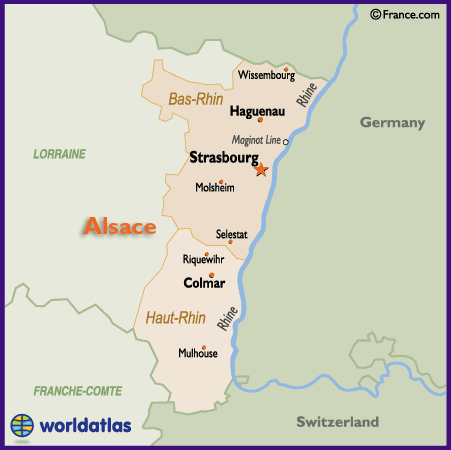 print this map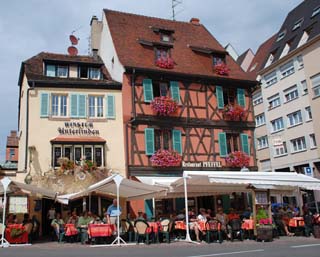 Street Cafes, Colmar, France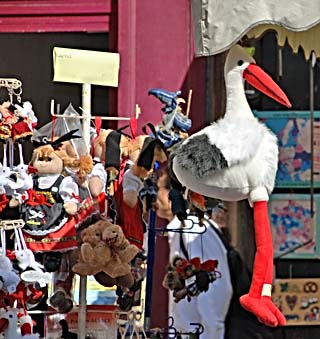 Stork Souvenir, Strasbourg, France