Canary Islands Flag

Canary Islands Flag: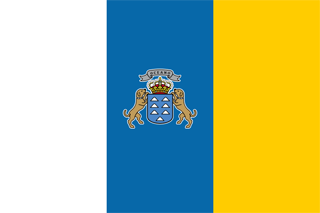 The Canary Islands flag is a tricolor of white, blue and yellow with the coat of arms centered within the blue band.

The blue and white coloring is representative of the province of Santa Cruz, while the yellow is for Las Palmas.

Larger Canary Islands flag

Canary Islands Coat of Arms: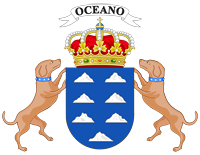 The coat of arms of the Canary Islands consists of two dogs supporting a blue shield (showcasing the seven volcanic islands) topped with the Spanish Royal Crown.
Canary Islands Photographs

Civil ensign of the Canary Islands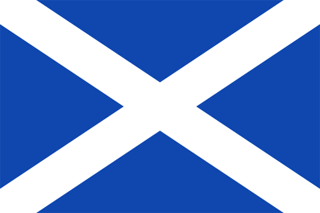 Canary Islands maritime flag