Volcanoes in Central America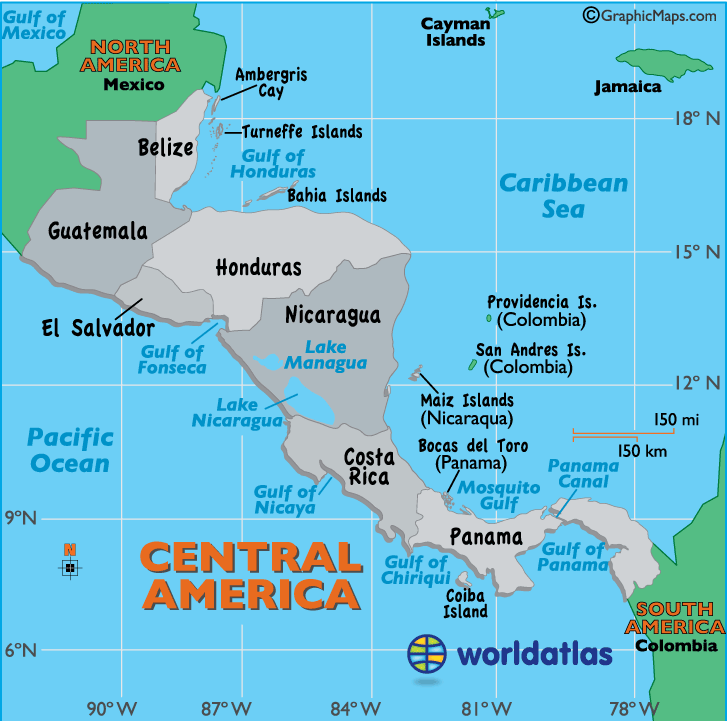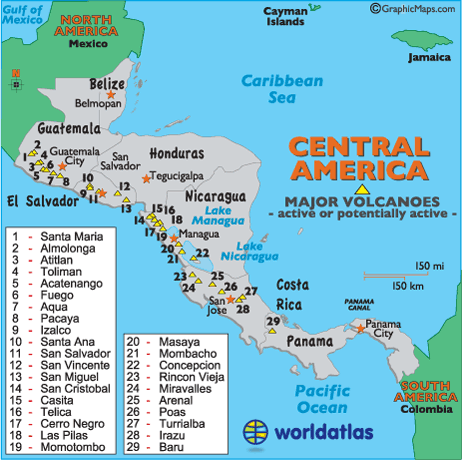 Located along the Ring of Fire, the Central America isthmus contains many volcanoes, some are clearly dormant with unknown details on their last eruptions, while others are considered potentially active, and a few are currently active and have erupted in modern times.

According to volcanologists, the vast percentage of potentially damaging volcanoes stand in Costa Rica, El Salvador, Guatemala, and Nicaragua; Belize has none, Panama has one and Honduras has four that are inactive (not shown).
Caribbean Volcanic Activity site
This page was last updated on September 29, 2015.