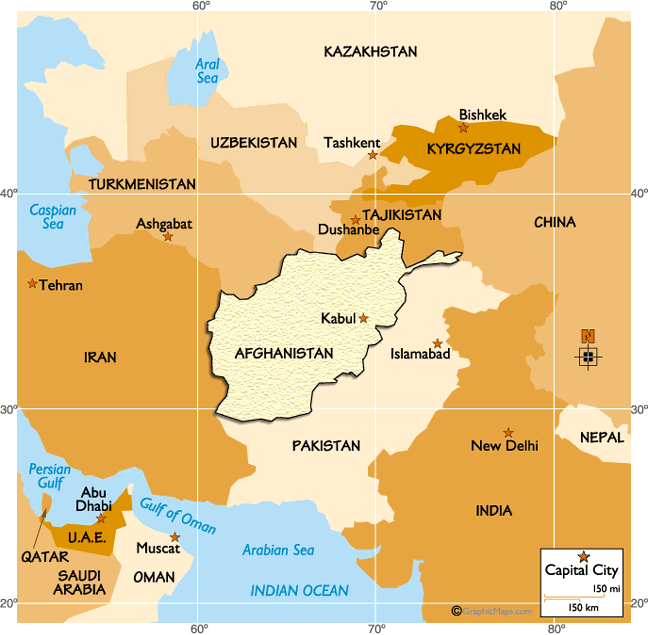 print this map
Afghanistan is a land-locked country as seen on the map above. The highest point is Nowshak, at 7,485 m above sea level and large parts of the country are mountainous. Most of the country is dry, and fresh water supplies are limited. The Sistan Basin is one of the driest regions in the world. Afghanistan has a continental climate, with hot summers and cold winters.
At 652,230 km², Afghanistan is the world's 41st-largest country (after Myanmar). Comparatively, it is slightly smaller than the U.S. state of Texas.
The country's natural resources include gold, silver, copper, zinc and iron ore in southeastern areas; precious and semi-precious stones such as lapis, emerald and azure in the north-east; and potentially significant petroleum and natural gas reserves in the north.
Show in the regional map Afghanistan is located in southern Asia, north and west of Pakistan and east of Iran, Afghanistan has a 5,987.00 km border with China (91 km), Iran (921 km), Pakistan (2,670 km), Tajikistan (1,357 km), Turkmenistan (804 km) and Uzbekistan (144 km).