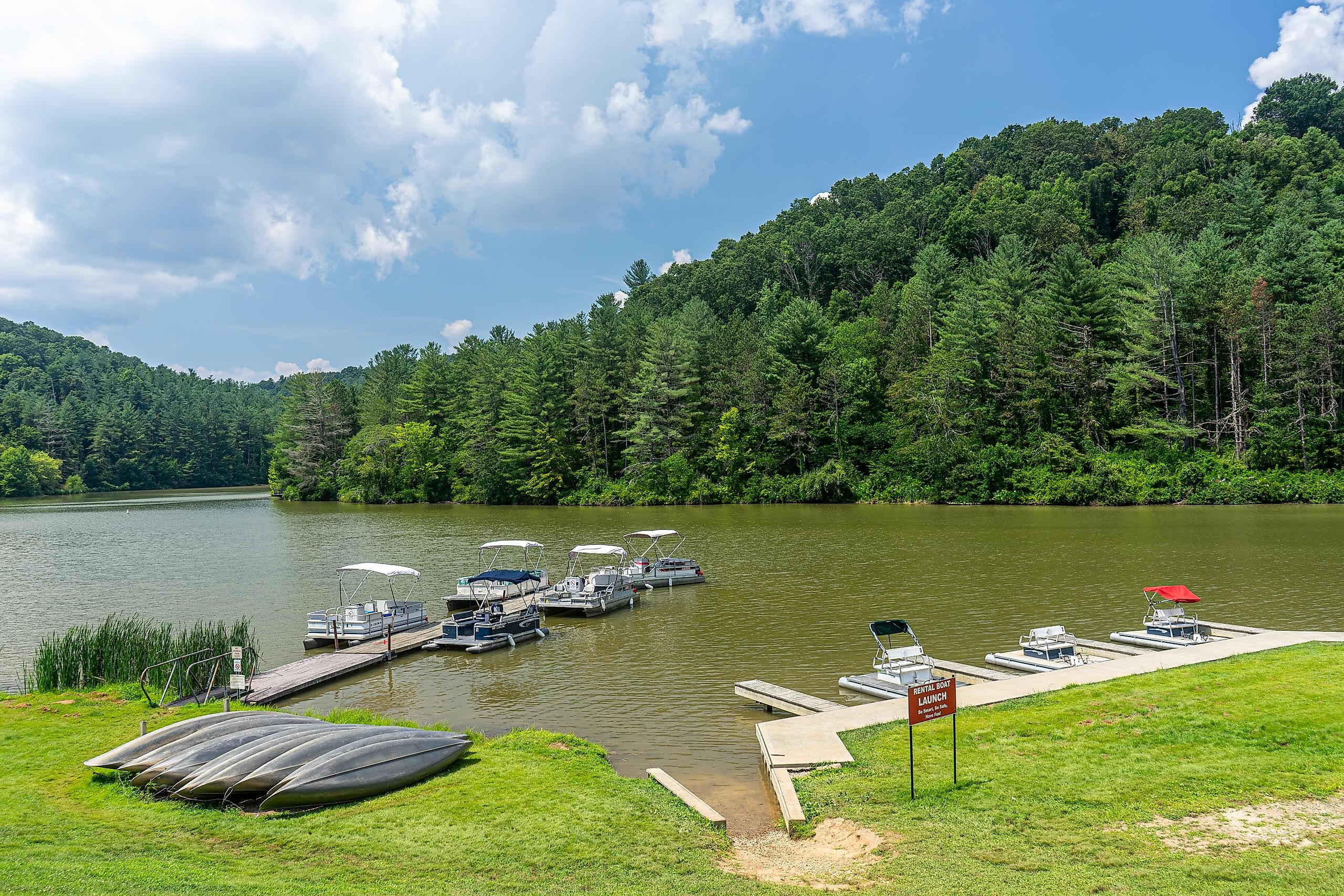 8 Ideal Destinations For A 3-Day Weekend In Ohio
Flat and forgettable. That is how many people dismiss the 17th state to join the Union. Who will want to visit Ohio when there is California and Colorado? Yet the truth is that while swathes of Ohio may be flat, perhaps even forgettable, some state regions boast such heart-ravishing scenery, making other states almost look average. If in doubt, you may want to explore the southern shore of Lake Erie and the area around Hocking Hill State Park. That part of the state is hilly—not flat; and memorable—not forgettable. If you want to experience Ohio, read on to discover the 8 ideal destinations for a 3-day weekend in Ohio.
Ravenwood Castle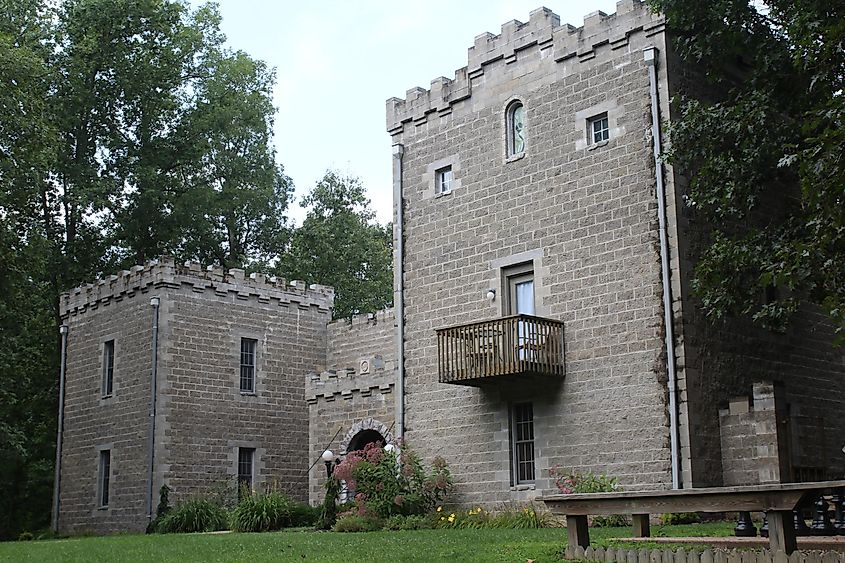 If you have only a weekend to explore Ohio, you'll need to pick your destinations carefully.  While it is one of the smallest states west of the Appalachian Mountains, Massachusetts can fit in it five times. And here is the truth. The spectacular vistas around the Hocking Hills area are among Ohio's finest. One of the best places to set base, especially if you are seeking some seclusion in the woods, is Ravenwood Castle. Yet Ravenwood Castle, about an hour's drive southeast of Colombus, Ohio, is not just desirable because of its remote seclusion. This property's central location is such that it is encircled by up to six state and national forests. Whether one is looking for a touch of romance, the thrill of an on-site scavenger hunt, or just a quiet, peaceful atmosphere, Ravenwood perfectly fits the bill. Of course, one can also consider renting a cabin at Hocking Hills.
Conkles Hollow State Nature Preserve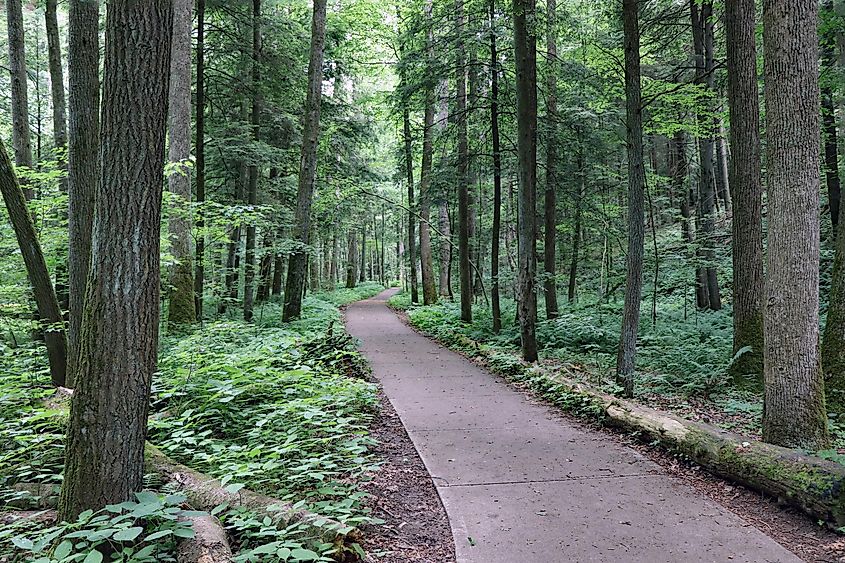 After checking in and enjoying a hearty breakfast at Ravenwood Castle, mid-morning should find you exploring Conkles Hollow State Nature Preserve. Fortunately, Conkles Hollow is just about 15 miles from Ravenwood, and hence just about a 25-minute drive. Though often eclipsed by the Hocking Hills State Park and therefore a bit under the radar, Conkles Hollow is a jewel that is worth exploring. Rewards that await first-time visitors include views of one of the deepest gorges in Ohio. Conkles Hollow is also home to two picturesque trails. There is the easy, half-a-mile Gorge Trail — and the 2-and-a-half-mile Rim Trail — suitable for the most adventurous. Another not-to-be-missed attraction is the Horsehead Grotto, visible from the Gorge Trail. Encircled by views that almost look prehistoric, a visit to this part of Ohio will be among the most rewarding. 
Hungry Buffalo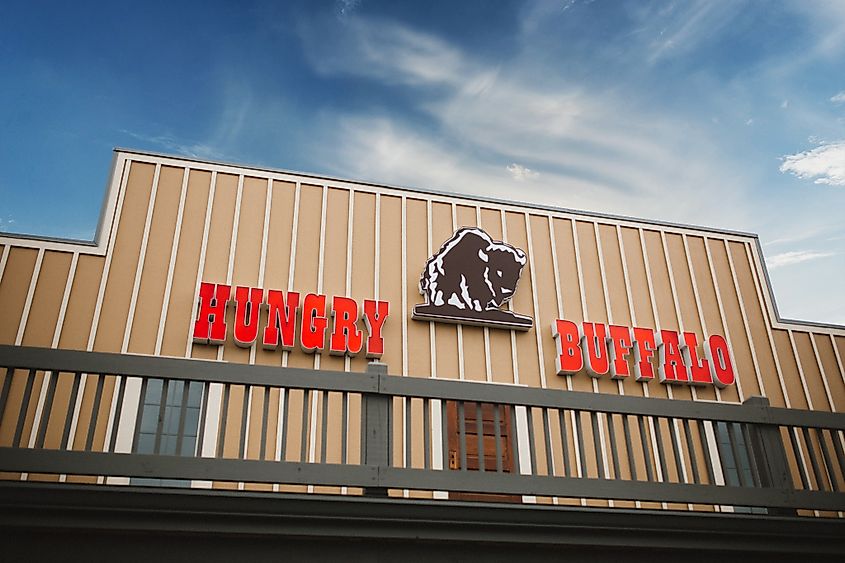 After exploring Conkles Hollow, hunger pangs will start to set in. While snacks can do the trick, an experience at Hungry Buffalo will be mind-blowing. Thankfully, Hungry Buffalo is an easy 20-minute drive from Conkles Hollow in the northeastern direction. Whether one will want to devour some waffles or wings—or even a bison burger—and then drown it all with a cold draft beer, Hungry Buffalo is just where to sate these pangs. Then again, Hungry Buffalo is not all about food. You can steal an hour or less enjoying axe throwing just beside the restaurant. If you have had enough of what might be the finest axe throwing in the area, and smashed your stress, you may want to sample the on-site gift shop, and admire the local artisans' handcrafted items. 
Hocking Hills State Park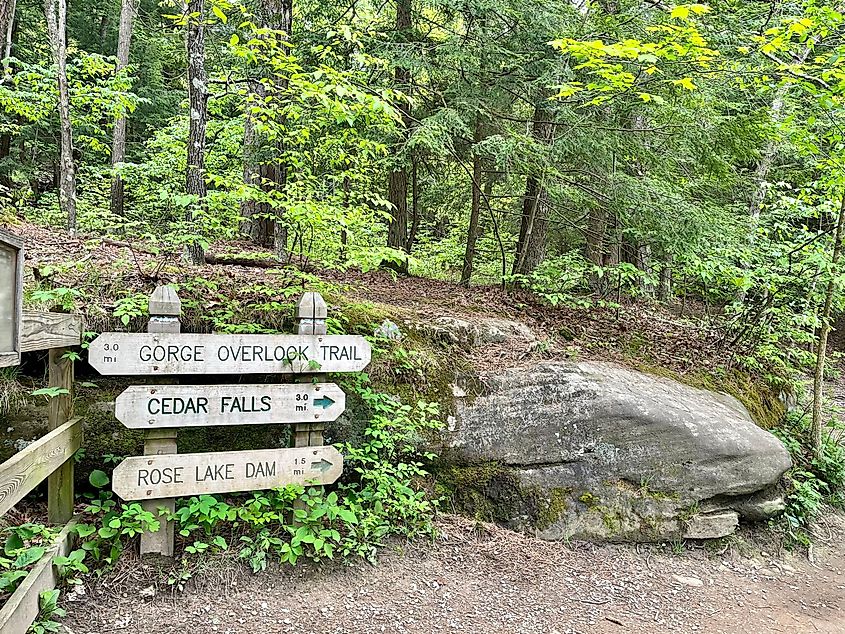 Here is why it will be criminal to miss Hocking Hills State Park. Not only is this stunner among the most beautiful state parks in the country and the most Instagrammed, but it is also among the fastest-growing state parks in popularity. And this is not just some word on the street. Forbes, for instance, ranks Hocking Hills State Park among the world's 50 Best Places to Visit in 2023. A study by TravelLens, on the other hand, ranks Hocking Hills as the fourth-most beautiful state park in the United States. Expect to enjoy 30 miles of hiking trails, two mountain biking trails, several sandstone caves, and more than 2,000 acres of pristine wonders. Peel your eyes, especially for the 90-foot-tall Ash Cave, the largest of the spectacular rock formations in the area.
Hocking Hills Canopy Tours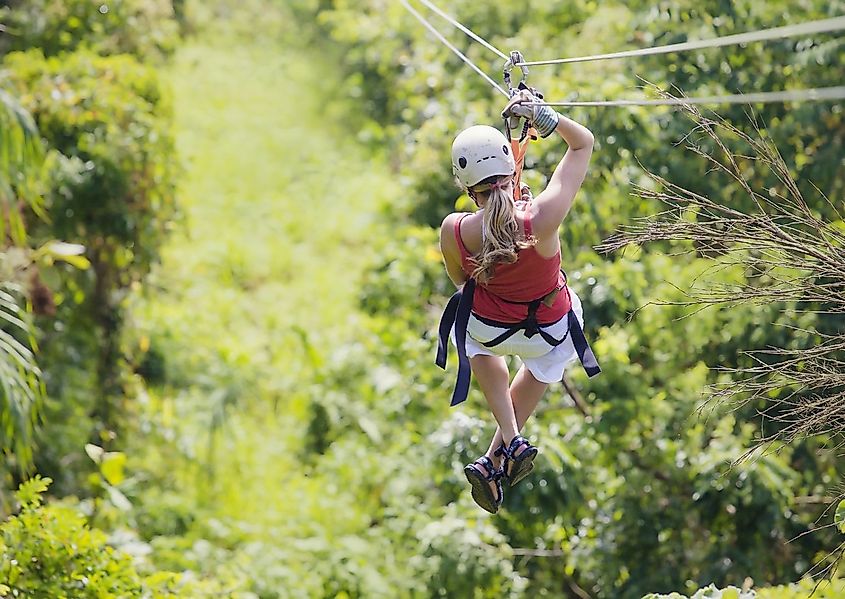 After enjoying gorgeous sunset views at Hocking Hills State Park, a canopy tour should e next in line. Of course, this marks the second day of the trip after resting your head at Ravenwood Castle—or any of the nearby cabins. Ensure you eat to your fill. These canopy tours are adrenaline-filled, hence will utilize a lot of your energy reserves. Hocking Hills Canopy Tours was the first of its kind, not just in Ohio—but in the Midwest. Launched in 2007, Ohio Magazine would subsequently award Hocking Hills Canopy Tours "Best Outdoor Adventure in Ohio." The zip takes visitors above caves, over a peaceful pond, a burbling river, and through the heart-ravishing woods—in a whirlwind of an adventure that will make for a lifetime experience.
The John Glenn Astronomy Park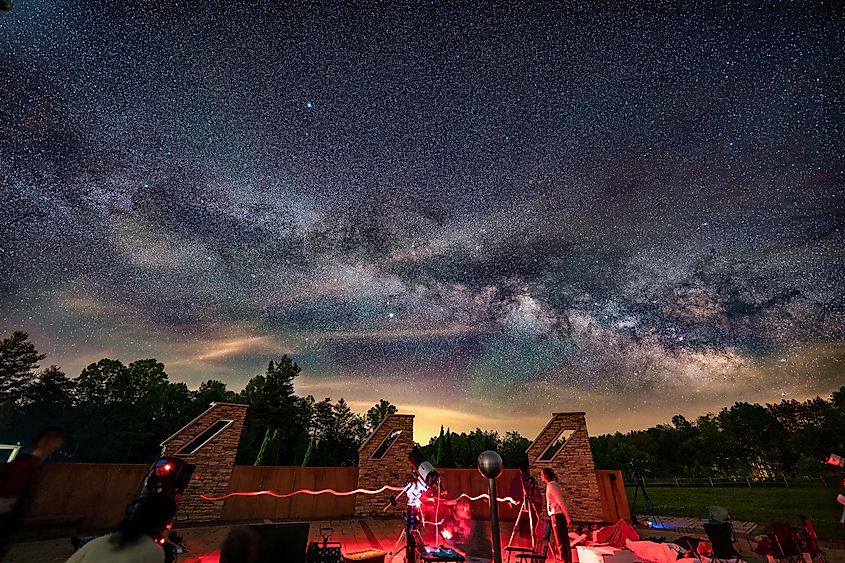 After a morning of ziplining over caves and mind-bending acres of panoramic vistas, it will be time to try something different. To break the trend, the John Glenn Astronomy Park is an amazing option. First-time visitors will be excited to learn that the John Glenn Astronomy Park is conveniently located just about 16 miles from Hocking Hills. The area around Hocking Hills—and the John Glenn Astronomy Park— is perfect for stargazing as it is among the darkest skies in the state. Far from the lights of sprawling cities, visitors will learn how to find Polaris, grab a view of planets — or the moon's rough surface, and just learn a lot more about astronomy. The park's Saturday program is particularly popular. 
Bodhi Tree Guest House and Studio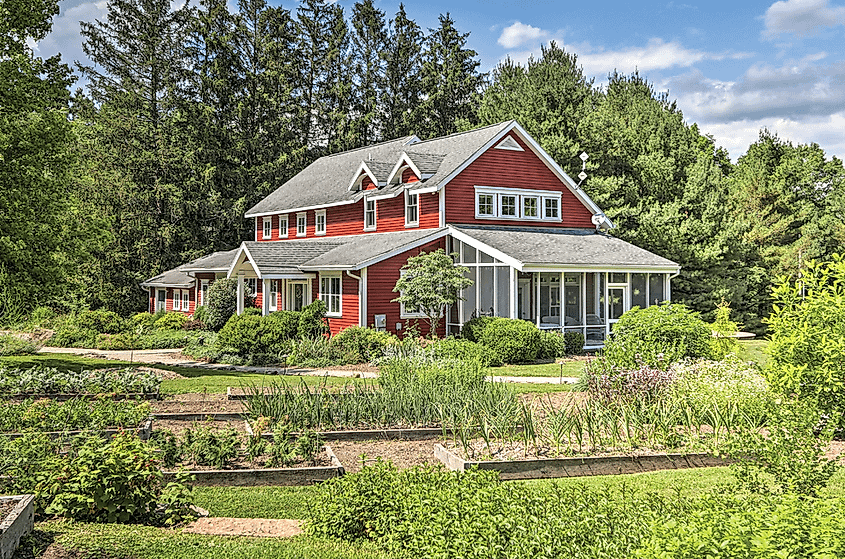 After star-gazing at the John Glenn Astronomy Park, you should consider making the trip to Athens, less than 30 miles west of Hocking Hills, and spending the night at Bodhi Tree House and Studio. Secreted on the Appalachian hillsides of Southeast Ohio, this Bughist-inspired hideout could be the only place in the area that offers float meditation. In float meditation, a float tank is filled with water maintained at a constant temperature — and filled with Epsom salt. Inside this water, guests will float because of the buoyancy created by the Epsom salt.  The temperature level, on the other hand, deprives the senses and ensures one loses bearing of his immediate location. This kind of approach provides a faster route to Nirvana; the blissful state meditators always aim for.
Strouds Run State Park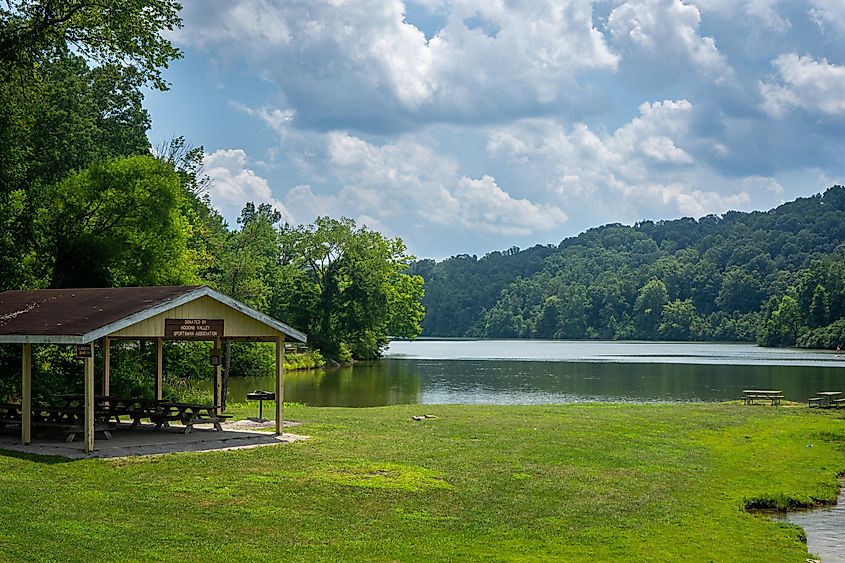 Strouds Run State Park is a fitting climax to a 3-day Ohio adventure. Located just outside Athens, Strouds Run is home to Dow Lake, a cool, beautiful lake where one can swim, fish, or just sit by and enjoy a delicious visual feast amid the nerve-calming serenity. A hikers' paradise, Strouds Run boasts miles of scenic hiking and biking trails as well as views that will not fail to induce goosebumps. Other activities to enjoy here include boating, hunting, and picnicking. Then again, Strouds Run is often uncrowded and hence ideal if you are looking for ample elbow room. As you wind up your trip, pass through Athens downtown, especially Court Street, and enjoy a hearty meal at the town's many restaurants.
The Takeaway 
while many view Ohio as flat and forgettable, and a state not worth anyone's time or money, the birthplace of Aviation boasts certain attractions that can make California or Colorado almost look average. While the state has portions that are anything but spectacular, certain areas, especially the southeastern section of the state, is a scenic wonderland that defies superlatives. A 3-day trip anchored around Hocking Hills, for instance, will reveal the 17th state as the underrated gem it truly is.