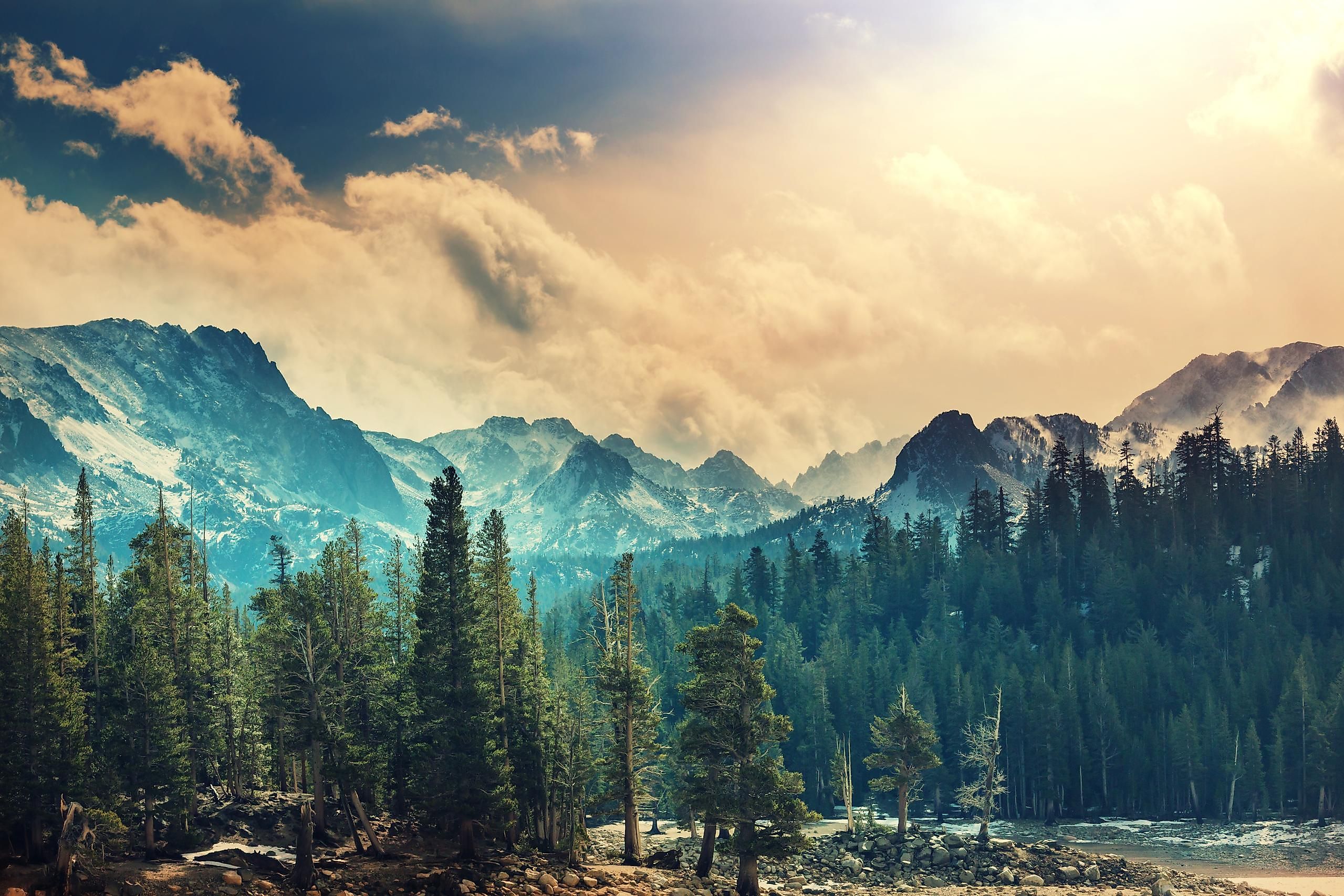 8 Ideal Destinations For A 3-Day Weekend In California's Sierra Nevada
Imagine stepping into a world where snow-capped peaks touch the sky, waterfalls roar with a primal ferocity, and ancient sequoias stand as guardians of the Earth's history. Welcome to California's Sierra Nevada—a majestic mountain range that extends over 400 miles, offering outdoor aficionados a sanctuary like no other. With a vibrant tapestry of five national parks, including the iconic Yosemite, a weekend getaway in the Sierra Nevada promises an unforgettable escape. Intrigued? Below, we've curated eight destinations perfect for a 3-day whirlwind tour.
Mammoth Lakes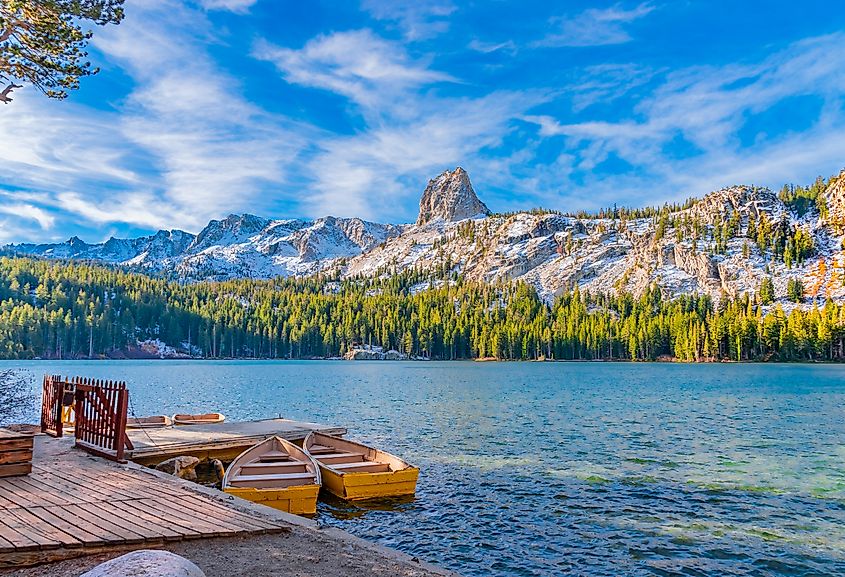 The town of Mammoth Lakes boasts a population of just about 7,300. However, as a testament to its incredible beauty, it often attracts more than 4 million visitors annually. If you love the beauty of shimmering lakes and sweeping waterfront vistas, you will be delighted to learn that Mammoth Lakes plays host to — not one or two lakes — but five lakes right within its precincts. But hold your horses. The five lakes will still look like nothing much because if you step out of the town a little, you will likely encounter more than a hundred lakes throughout the immediate environs of this cute, little California treasure. A skiing and snowboarding paradise, Mammoth Mountain, the official training mountain for the U.S. Olympic Team, is home to about 150 runs. If you want to take a bird's eye view of the town, a gondola ride will be hard to beat. But that said, MamothLakes is also a delicious base camp from which to explore the outdoor adventures around the area.
Motel 6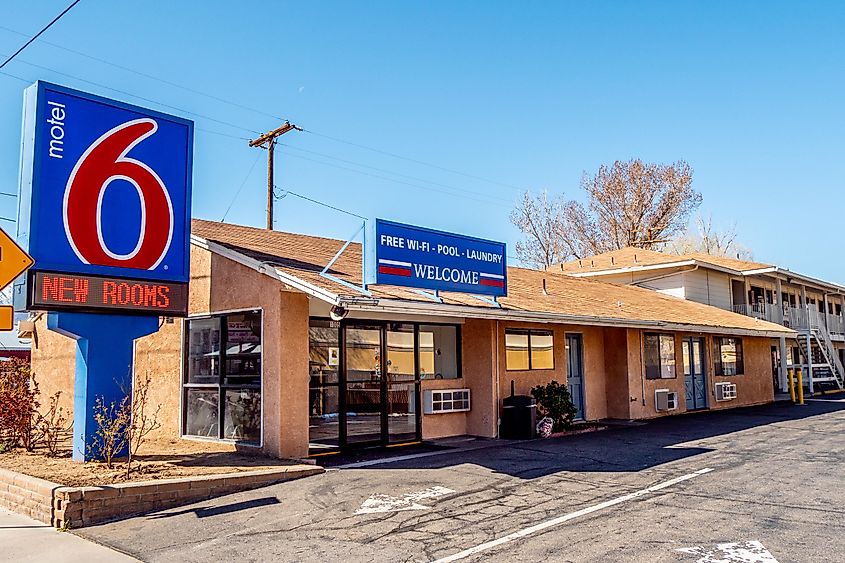 If you are in the Mammoth Lakes area and looking for an inexpensive room with basic amenities that are also decent and clean, Motel 6 would be that place. The price of rooms at Motel 6 can go as low as $129, of course, depending on the season and the day. This will be an irresistible bargain, especially for a budget traveler, considering Airbnb in the area often starts at around $600. Conveniently located just across the street, Motel 6 is an easy stroll from the multiple eateries and shops in the town. The hotel features hardwood vinyl floors, spotless rooms, comfortable beds, and an environment that is often quiet and peaceful. Even if the standard rooms at Motel 6 do not come with a microwave and fridge, if you are backpacking in the area, Motel 6 is a budget-friendly option worth considering.
June Lake Loop Trail
.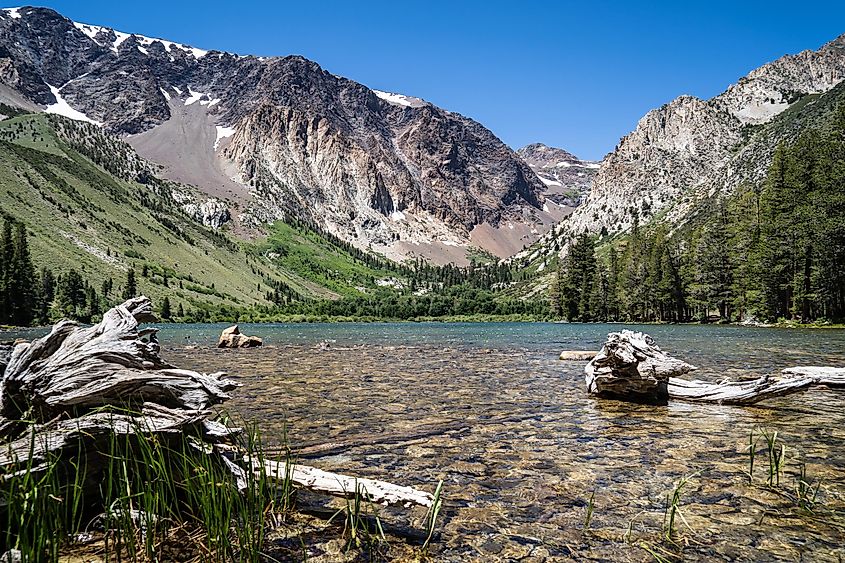 The town of June Lake is about 20 miles north of Mammoth Lakes and, hence, a driving distance of less than 25 minutes. Set in the backdrop of spectacular mountain scenery, June Lake has been called "the Switzerland of California." While many sites and scenes will arrest your attention at this gorgeous California hideout, your trip to June Lake will not be judged complete if you do not set foot on the June Lake Loop Trail, a 22-mile eye candy that will cleanse your cornea, especially if you come in fall — when the paint-like landscape often rivals any New England fall scene. Expect to be blown away by the incredible beauty that encircles this appetizing stretch as you pass through several sparkling lakes, sun-drenched canopies, and quiet campsites.
Bishop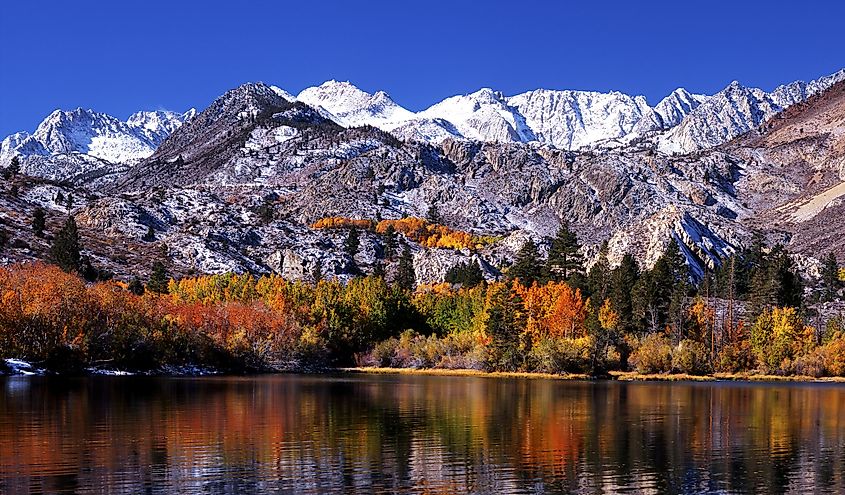 Bishop is — without a shred of doubt — one of the finest gems in the eastern Sierras. One of the coolest outdoor towns in the United States, Bishops has been called the "Mule Capital of the World." This designation may look overhyped until you attend an annual festival called the "Bishop Mule Days." In this six-day jamboree that takes place Tuesday to Sunday the week before Memorial Day, approximately 25,000 people descend on the town in what has been called "the World's Longest Non-Motorized Parade." But there is more to Bishop than the world-class equestrian event that celebrates the talents of the mule. For instance, you can enjoy a drink in the heart of the Sierra Nevadas at Black Sheep Coffee Roasters, take a stroll in the flower-covered foothills, or pitch your tent at a camping site, snuggly wrapped in nature's light and clothes.
Creekside Inn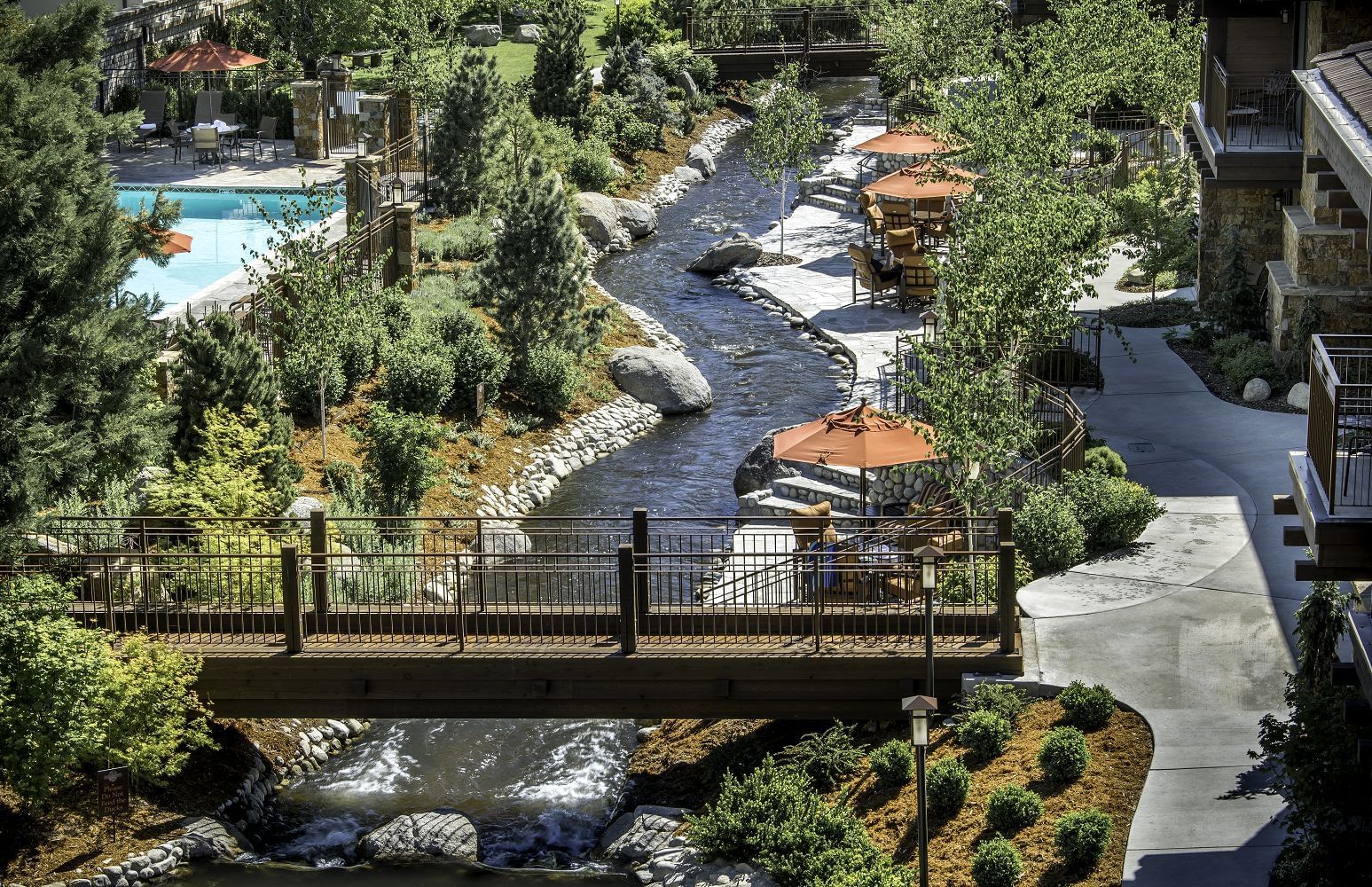 A fine example of architectural finesse, framed by heart-melting vistas and exquisite landscaping, Creekside Inn is a rustic yet elegant hotel that can serve as a cozy hideout from which to explore the attractions within Bishop and its environs. Guests at Creekside Inn will enjoy a highly-rated Continental breakfast at the fittingly-named Whistling Trout restaurant. The Sylvan splendor that pervades this property is enhanced by the melodious bubble of Bishop Creek,  a naturally flowing stream that meanders right through the hotel's postcard-perfect grounds. Featuring rooms that come with window views of the Eastern Sierra Nevada Mountains, you will hardly question why Creekside Inn has been Voted Inyo County's best-ranked lodging facility. But wait for the exciting part: The airport is a mere 5-minute drive from the hotel.
Lone Pine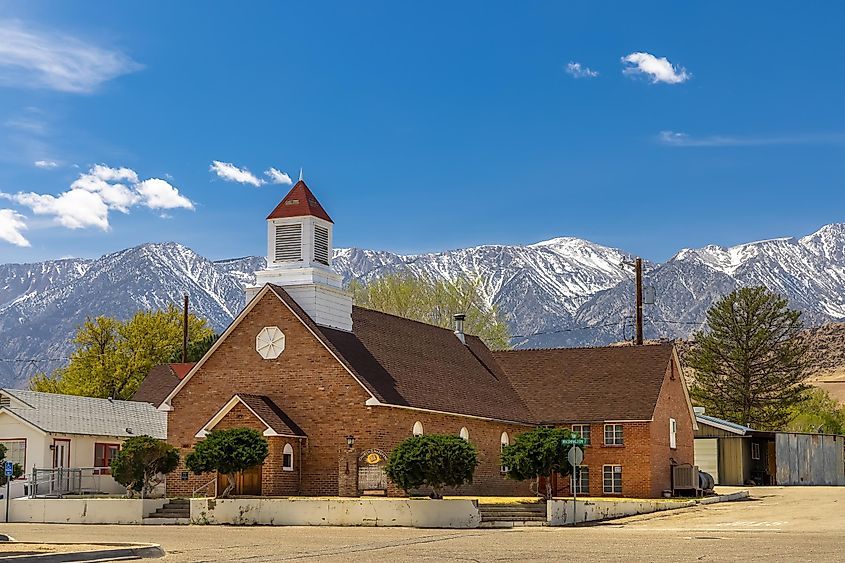 From Bishop, you may want to shift gears and travel about one hour south to the picturesque town of Lone Pine, a Sierra Nevada stunner that sits at the bottom of Owens Valley about 16 miles from Independence. With the Sierra Nevada Mountains in all its spellbinding grandeur rising to the west — and the Inyo Mountains on the opposite side, Lone Pine's storybook setting is hard to beat. If you have been a fan of the old Cowboy movies, the famous Museum of Western Film History should be your first port of call. But even if you are not a movie buff or interested in the variety of filmmaking memorabilia, you will enjoy learning fascinating stuff about the area's history at this iconic museum. But still, there is something worth remembering. More than 400 movies have been filmed in the area. Therefore, while other towns look like a scene from a movie, Lone Pine — and its environs — is an actual scene from many actual movies.
The Alabama Hills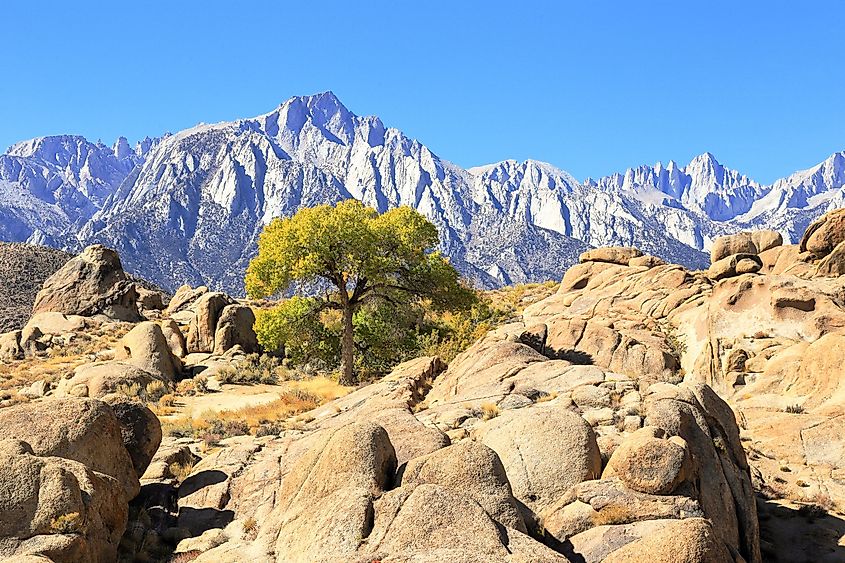 There is a reason Hollywood producers often scramble to make Alabama Hills a setting in their movies. The immediate environs of Alabama Hills are defined by a snow-capped mountain, heart-melting landscapes, and astounding rock formations. The town sits conveniently close to Highway 395 and will announce its gasp-evoking presence a few minutes from Lone Pine. Prospectors named this Sierra Nevada stunner for USS Alabama, a popular Confederate warship reputed to have been the most feared Confederate commerce raider. In a lifetime that lasted only three years, the USS Alabama had captured up to 66 ships. Today, the Alabama Hills National Scenic Area is an extensive stretch of improbable wildness that stretches into a desert area next to the shoulders of Mount Whitney, the tallest mountain in the "lower 48" states. 
Alabama Hills Cafe & Bakery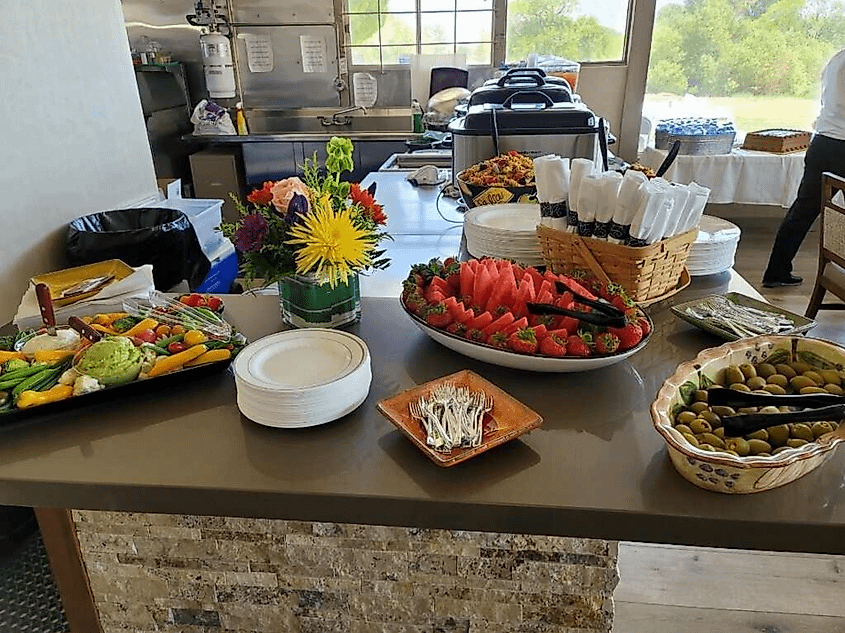 You will want to crown your visit to Alabama Hills and to the Alabama Hills National Scenic Area by spending time at the popular Alabama Hills Café & Bakery in Lone Pine. After what may be an energy-draining adventure, you will not wait to slump down in a chair and treat yourself to a delicious meal. Fortunately, the Alabama Hills Café & Bakery will be at hand to sate your hunger pangs. Offering a phenomenal culinary experience in a casual, inviting atmosphere, and with food items that are baked fresh every morning, Alabama Hills Café & Bakery is the go-to place for anyone who believes that good food is just as part of adventure — as is a snow-capped mountain, for instance. The biscuits here are both fluffy and flavorful, the portion sizes generous, and the tastefully furnished menu items deliciously varied.
Unearth the Wonders of California's Sierra Nevada
Few places on Earth can match the raw, untamed beauty of California's Sierra Nevada. From picturesque towns nestled against awe-inspiring backdrops to world-class outdoor adventures that stir the soul, this mountain range is a veritable feast for the senses. So why wait? Grab your hiking boots, pack your camera, and set off on a 3-day journey that will not only indulge your wanderlust but also etch unforgettable memories on the canvas of your life.