For those wanting a hideaway surrounded by nature, the Sierra Nevada in California has a wide variety of magnificent locations. This area is a sanctuary for outdoor lovers and adventure seekers, with its stunning mountains, tranquil lakes, lush woods, and historical landmarks. Take a look at these eight places located in Sierra Nevada that are perfect for a great three-day weekend, and where visitors can take in the true beauty of the national parks, lakes, rivers, and quaint mountain villages found all over. Regardless of the season or weather, Sierra Nevada offers ideal destinations for any occasion, whether it be relaxing by sparkling waters, or coasting down amazing ski slopes. 
The Landing Resort and Spa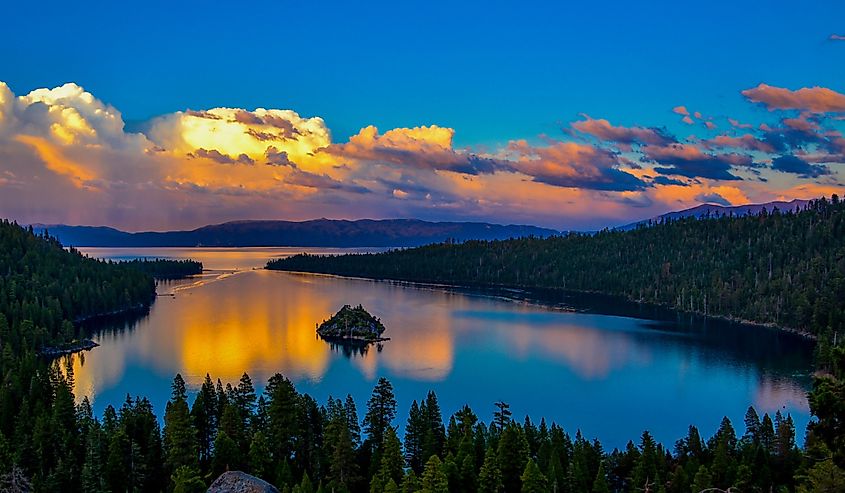 South Lake Tahoe is an amazing area to plan a getaway, especially for couples in need of some serious relaxing and exploring. The Landing Resort and Spa is an excellent choice to soak up some well-earned time off, close to the beautiful shores along Lake Tahoe, and other natural trails and parks. The amenities at this resort are fully-loaded; guests can enjoy their spa services and beachfront view while sipping on a cool beverage and lounging along the deck. They offer family rooms as well and have a restaurant that is perfect to have a delicious, warm meal in after enjoying the slopes during the winter. The Landing Resort is also less than a half an hour's drive from the Secret Harbor which has amazing hiking trails and beautiful crystal-clear waters. There is also a long stretch of beach, some of which is a nude beach so make sure to pay attention where you wander.
Ahwahnee Hotel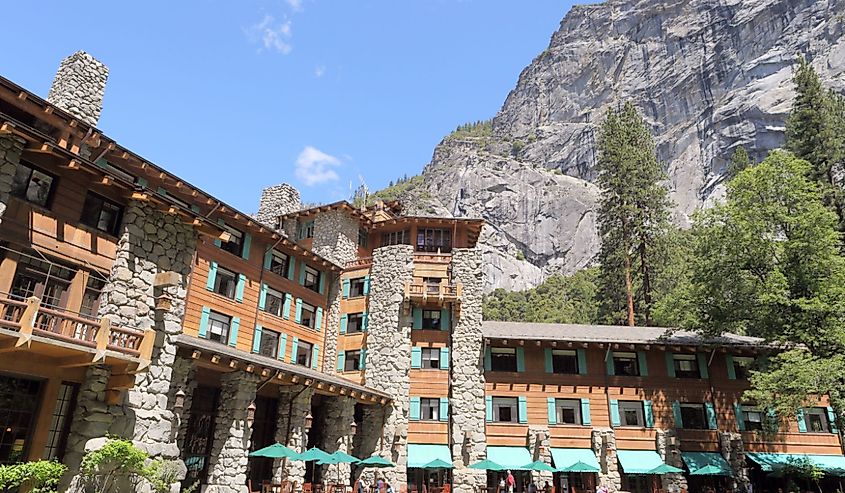 To truly take in the natural sights in the Sierra Nevada, Yosemite National Park is an amazing area to explore. In the middle of the beautiful mountain range and hiking trails lies the Ahwahnee Hotel. Its outdoor surroundings aren't the only impressive draw; the interior design done in the hotel itself is also something visitors marvel at. With a restaurant open all day, visitors can come and go with a reliable and delicious spot to indulge appetites brought on by exploring the vast landscape of Yosemite Park. Furthermore, Ahwahnee Hotel is also located close to the Royal Arches, Sentinel Cook's Meadow trail, and for rainy days the Ansel Adams Gallery is a short drive away.
Northstar Ski Resort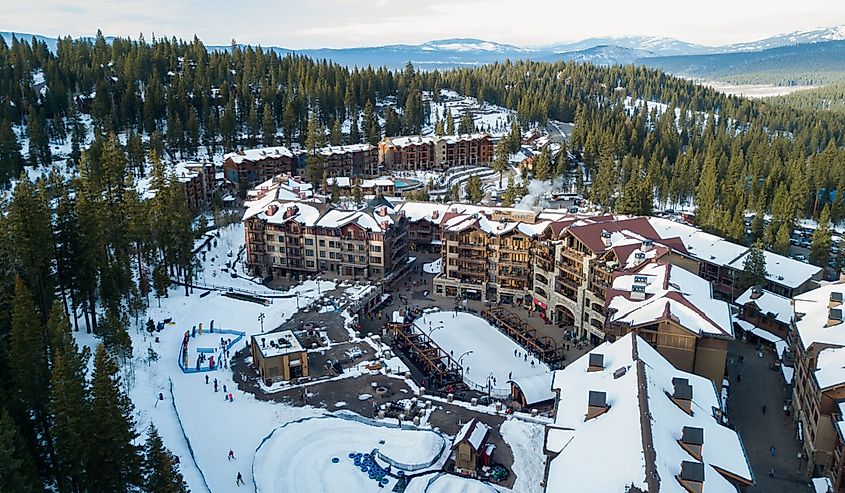 For a blend of natural and man-made attractions, a weekend getaway at the Northstar Ski Resort at Lake Tahoe is a great pick year-round. A luxe accommodation right by a world-renowned skiing location is the perfect trip for families or couples. In the warmer months, wander over to the Tahoe Treetop Adventure Park to enjoy the thrilling sights and scenery by ziplining, rope swinging, and more.  The resort also offers entertainment and a relaxing environment perfect for guests seeking a getaway for comfort or filled with activities. Northstar is also less than a fifteen-minute drive from Truckee, a town with a rich historic downtown area and plenty of great places to grab a bite to eat. 
Mammoth Lakes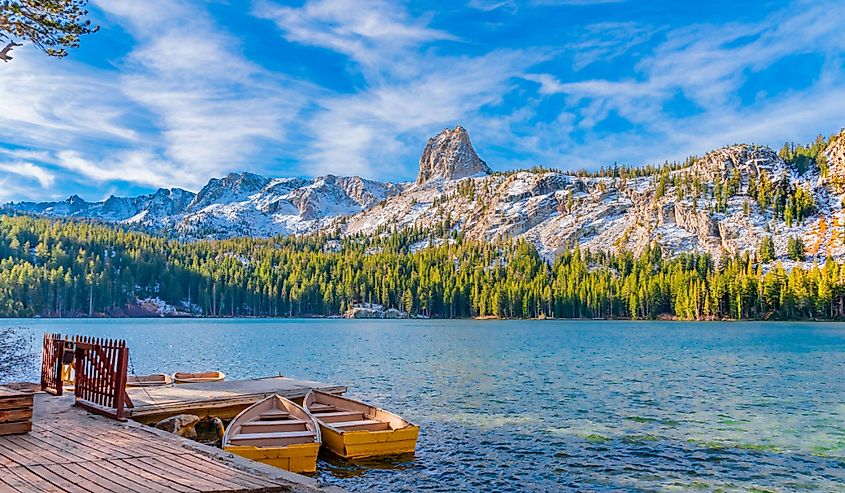 Escape to the picturesque town of Mammoth Lakes, nestled in the Sierra Nevada. Known for its world-class skiing and snowboarding, Mammoth Mountain offers thrilling winter adventures for outdoor enthusiasts. But that is not all Mammoth Lakes has to offer. In the warmer months, explore the stunning lakes and waterfalls that dot the landscape. Check out the Devils Postpile National Monument, a unique geological formation of basalt columns. Hike along the scenic trails of the John Muir Wilderness or enjoy some fishing and boating in the crystal-clear waters of Convict Lake. Hunker down in one of the many hotels or resorts offered in the area like the Austria Hof Lodge. With its natural beauty and plenty of outdoor activities, Mammoth Lakes is a year-round destination that leaves visitors fulfilled.
Creekside Inn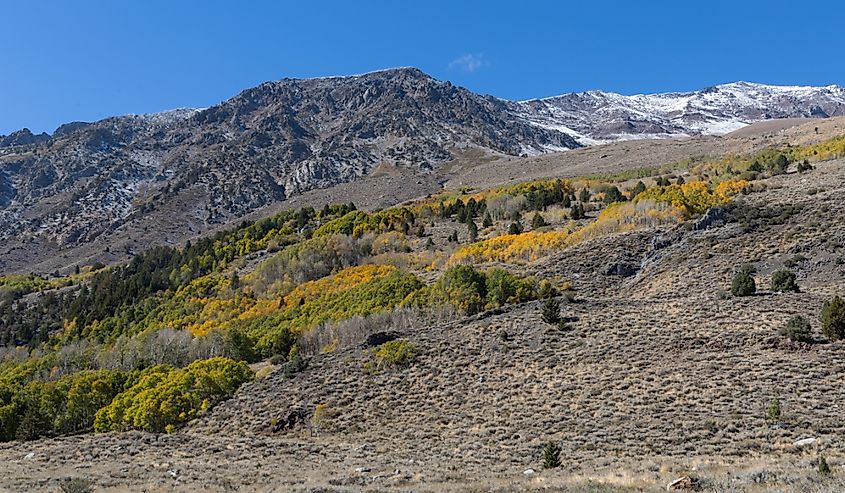 Tucked away in the town of Bishop lies the Creekside Inn, a gem of a hotel that offers picture perfect views of the Eastern Sierra Nevada Mountain Range. Guests can go for a soak to relax in their hot tub or pool between excursions to explore the local attractions and natural beauty. Sights like the Ancient Bristlecone Pine Forest, home to the oldest living trees on Earth are located close by. Visitors can also visit the local hot springs, go for a hike, rock climbing, or go fishing. Walk over to Bulpitt Park and then grab a bite to eat at one of the local restaurants steps away from the Creekside Inn.
June Lake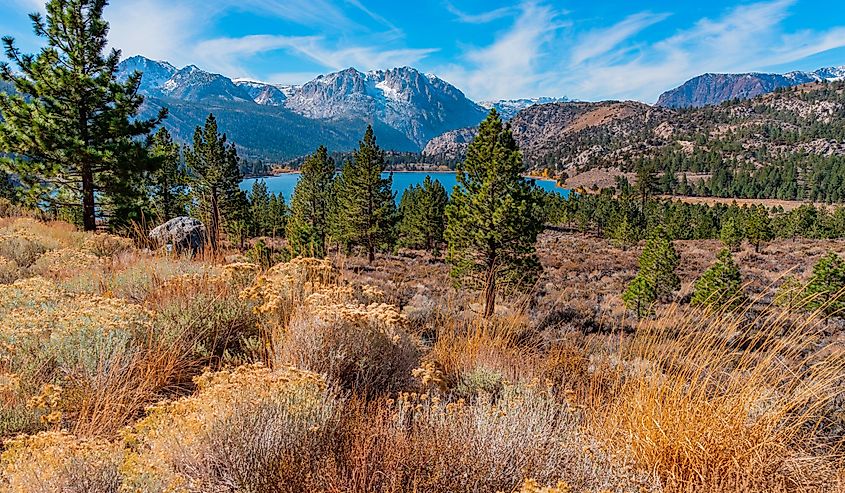 Visitors who want to gaze at a magnificent mountain range all weekend long need to check out the town of June Lake; sitting in a beautiful valley surrounded by mountains to give a more secluded feel to the trip. With plenty of hiking trails and Gull Lake Park close by, there are plenty of opportunities for visitors to explore the amazing natural sights found in the valley. For guests in need of complete relaxation in the mountains, check out local gem Double Eagle Resort and Spa. Their wellness center and luxe amenities are all in close proximity to the June Mountain Ski slopes, simply adding on to the reasons why a getaway in June Lake is an excellent idea.
Sequoia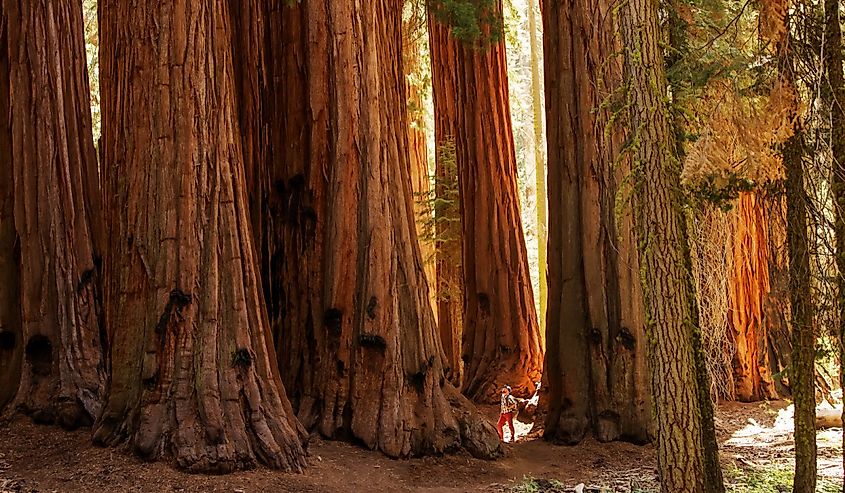 For visitors looking to go off the grid and connect with nature, book a getaway at a more remote destination such as The Sequoia Hut, a sustainable home built in the 1930's located in Three Rivers. Local spots such as The River View restaurant and Slick Rock Recreation Area are bound to take up a chunk of the getaway. Visitors can explore the towering forests, hike through alpine meadows, and marvel at iconic landmarks like the General Sherman Tree, the largest tree on Earth. Spend the entire getaway exploring the Sequoia and Kings Canyon National Parks— both showcasing the awe-inspiring beauty of the Sierra Nevada's ancient giant sequoia trees and dramatic landscapes.
Shaver Lake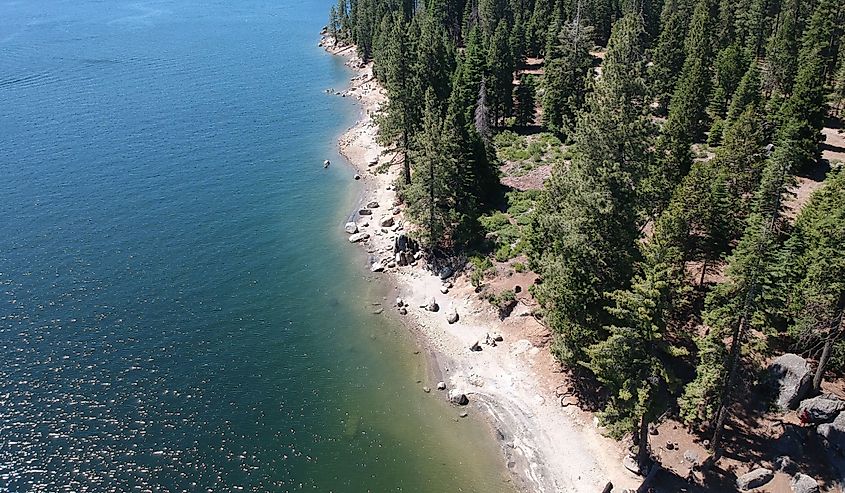 For a family friendly trip that even the fur babies can come on, spend a getaway at Shaver Lake's Little Ski Lodge where dogs are welcome to enjoy their amenities with their owners. The amazing craftsmanship and furnishings in the lodge paired with the amazing views makes staying at the lodge feel cozy, relaxed, and luxe. Head down to Shaver Lake which is a haven for water activities such as boating, fishing, and kayaking. Guests can also take a short drive to explore the nearby Sierra National Forest with its scenic trails, the perfect spot for picnicking by the lakeshore, or simply relax and take in the serene mountain atmosphere. With its pristine wilderness and tranquil setting, Shaver Lake's Little Ski Lodge is a great spot for the whole family to get away from busy city life and fully immerse themselves in the relaxing local sights.
Conclusion
These eight locations in California's Sierra Nevada offer the ideal getaway for a restorative three-day weekend full of fun, relaxation, and discovery. The Sierra Nevada is a treasure trove of natural beauties free of the hustle and bustle of average city life. The Sierra Nevada has something to offer everyone, whether guests are looking for the serenity of alpine lakes, the excitement of hiking through ancient forests, or the exhilaration of winter sports. From the seclusion of June Lake, to the peaks of the mountains near Northstar Resort, visitors have enough destination options to make every weekend a long weekend and get away in the wondrous location of Sierra Nevada.