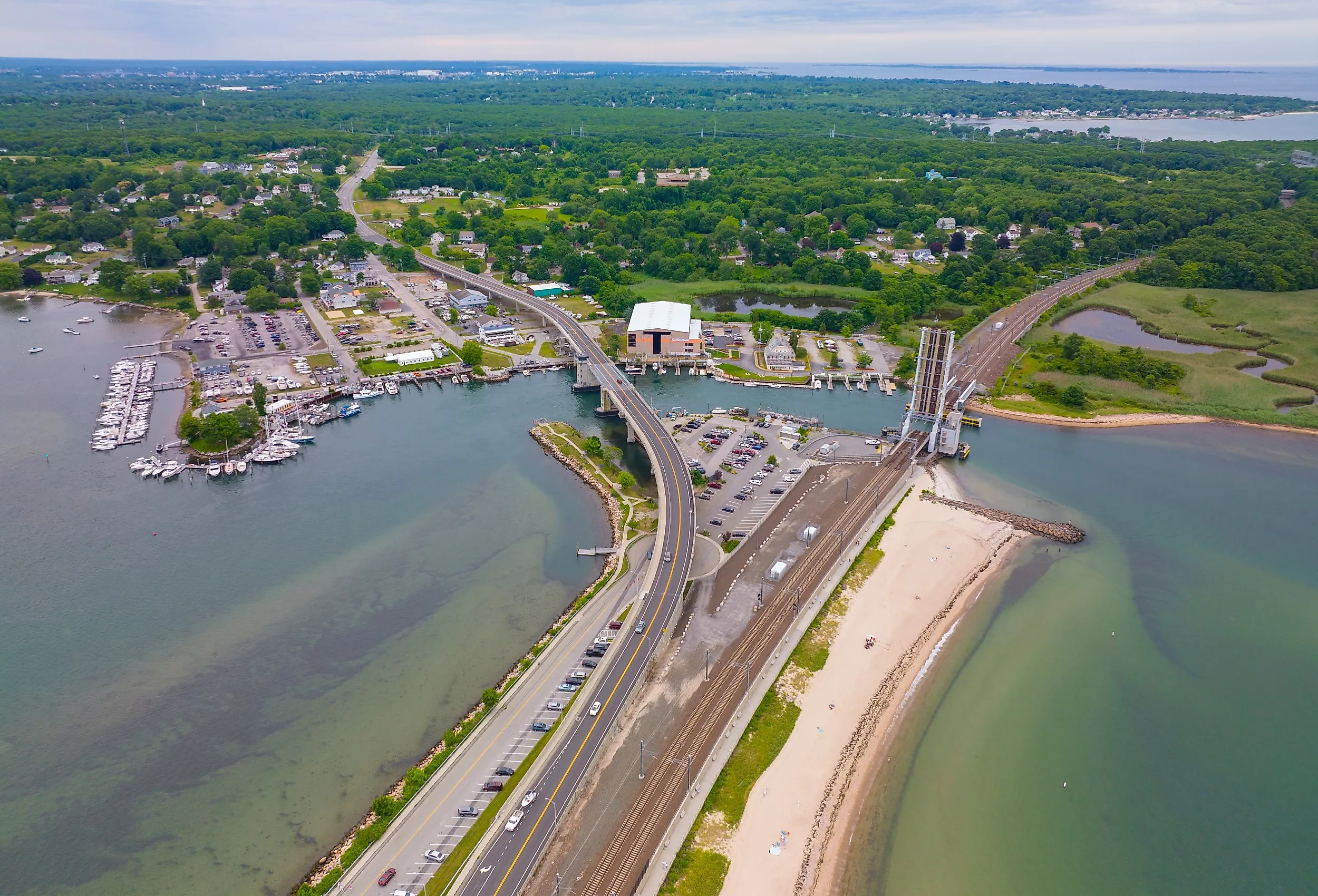 7 Most Scenic Road Trips to Take in Connecticut
Do you ever feel the call of the wide-open road and want to drive? Connecticut is home to some of the most beautiful road trips in the United States. From stunning coastal drives to windy mountain roads, there are plenty of scenic routes to explore. Whether looking for a short-day trip or a multi-day adventure, Connecticut has something for everyone. This small but enchanting state is teeming with possibilities. Connecticut is the perfect state to explore the beauty of the changing seasons. This New England state will delight visitors with historical buildings, charming bridges, coastal beauty, and many surprises along the way! So hit the open roads of Connecticut and enjoy the freedom of driving.
Route 169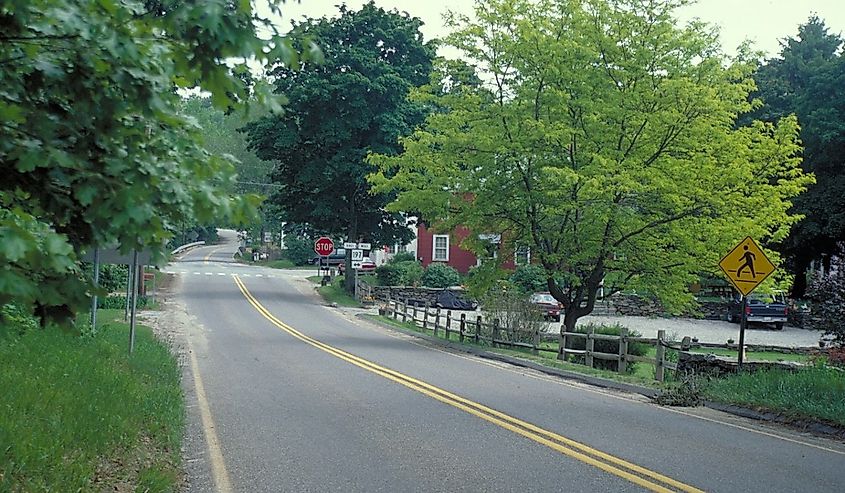 Travel through historic Route 169, a designated National Scenic Byway. This charming road winds across the state's northeastern region, passing through small towns and enchanting visitors with amazing views. Immerse yourself in the colonial charm of places like Woodstock and Pomfret, where historic homes and beautiful churches dot the countryside. This drive is especially beautiful during the fall when the leaves change color. Marvel at the rolling farmlands, vibrant forests, and panoramic views that make Route 169 a journey through history and Connecticut's natural New England beauty. 
Merritt Parkway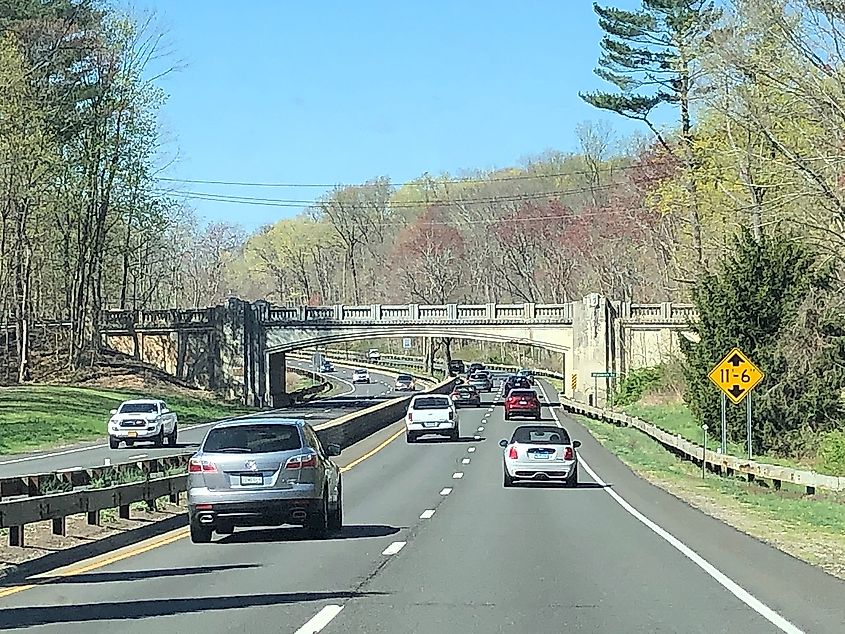 The Merritt Parkway is one of Connecticut's more scenic and delightful drives. Known as "The Queen of Parkways," it is the perfect drive for nature lovers. Drive through Fairfield and New Haven Counties for about 38 miles to be transported back in time. Explore the bridges and tunnels as you drive along this historic route, built in 1938. You will pass through picturesque villages and towns full of shopping and dining opportunities. Driving along the Merritt Parkway, to appreciate the beauty and serenity of the Connecticut countryside, which transforms into a kaleidoscope of colors during the fall season. Here you will find breathtaking views that will make your journey unforgettable. Plus, it is a short drive away from major cities such as New York City and Hartford! What are you waiting for? Hop in your car and enjoy the beauty of Connecticut!
Route 7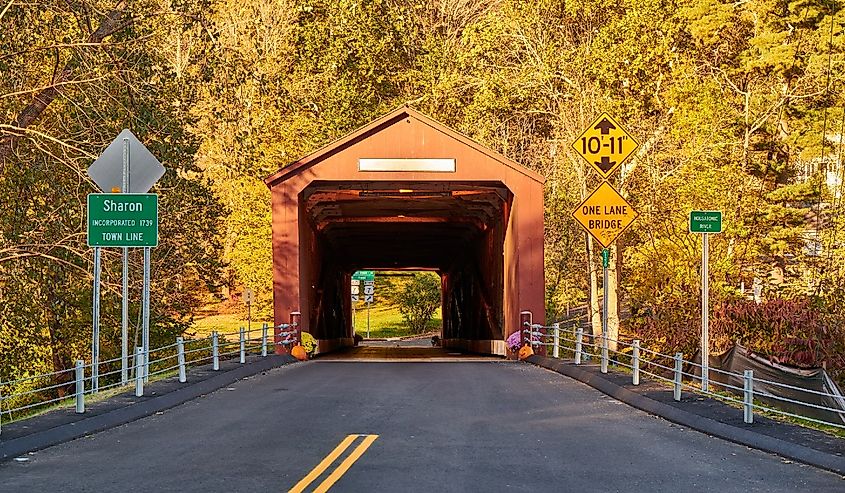 Visitors tend to stick to the coast when planning a Connecticut Road Trip. After all, the Nutmeg State has some excellent Atlantic Ocean vistas, beaches, historical cities, and relaxing recreational areas. However, if you decide to explore further inland, this stunning state will surprise and delight you. A drive down US Route 7 is a terrific chance to view Connecticut's underappreciated western boundary. This north-south highway extends through much of western New England, including 78 miles through Connecticut. It also serves as a terrific starting point for exploring many beautiful parks and small charming towns like Kent and Salisbury. Visit the charming Kent Falls State Park on the way, where waterfalls cascade over cliffs. Experience a different side of Connecticut as you explore the beautiful views and many attractions along Route 7!
Route 44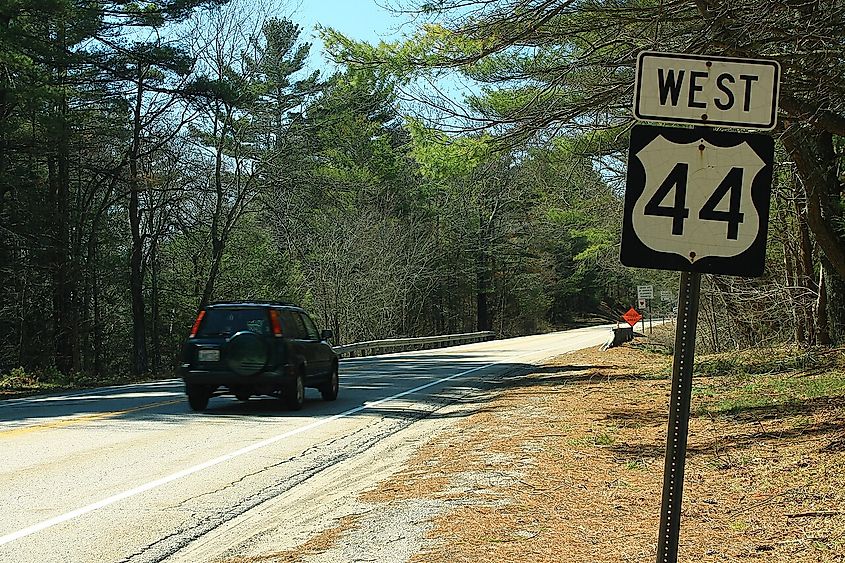 Appreciate the beauty of the New England woodlands as you travel down Route 44 in Connecticut. This hilly drive takes you through Connecticut's northwest corner, unveiling a landscape dotted with picturesque farmhouses, quaint villages, and tranquil countryside. Stop along the road at Frog Rest Stop Shop, a kooky little rest stop between Pomfret and Eastford with frog-shaped painted rocks and a gift shop full of maple-derived treats. Marvel at the region's vibrant fall foliage, explore charming towns like Norfolk and Salisbury, and immerse yourself in the peaceful atmosphere that makes Route 44 a road trip to remember. This scenic drive is perfect in the fall when the leaves turn orange and red and the air smells of pumpkin spice.
Route 1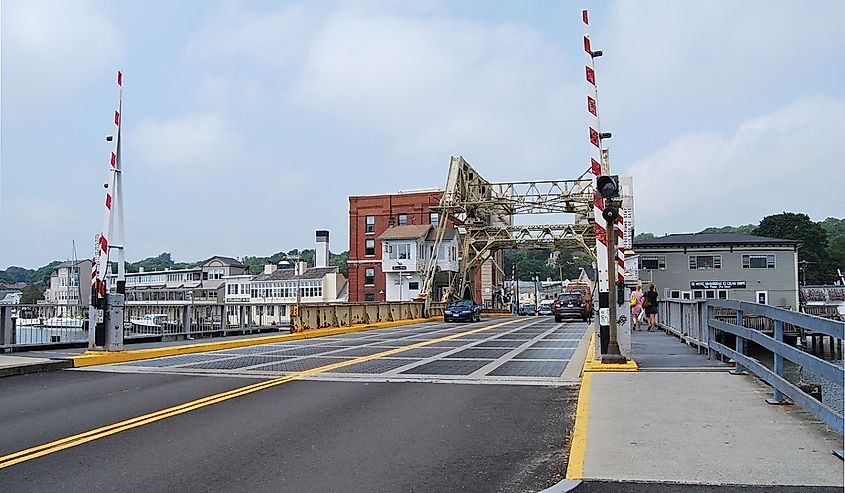 Conecticut's coastline offers amazing views of the Atlantic Ocean. The entire drive down Route 1 will not take a long time, but the experience will be unforgettable. The beautiful Atlantic shoreline is a feast for the senses, with beaches, small fishing towns, and amazing seafood. Relax at Hammonasset Beach in Madison, the longest beach in Connecticut. Discover the iconic New England town of Mystic, which features a world-famous aquarium and a historic harbor. Don't miss the chance to stop at Old Saybrook, with its charming old lighthouse. These idyllic spots along the coast will make you fall in love with Connecticut's maritime charm. 
Route 8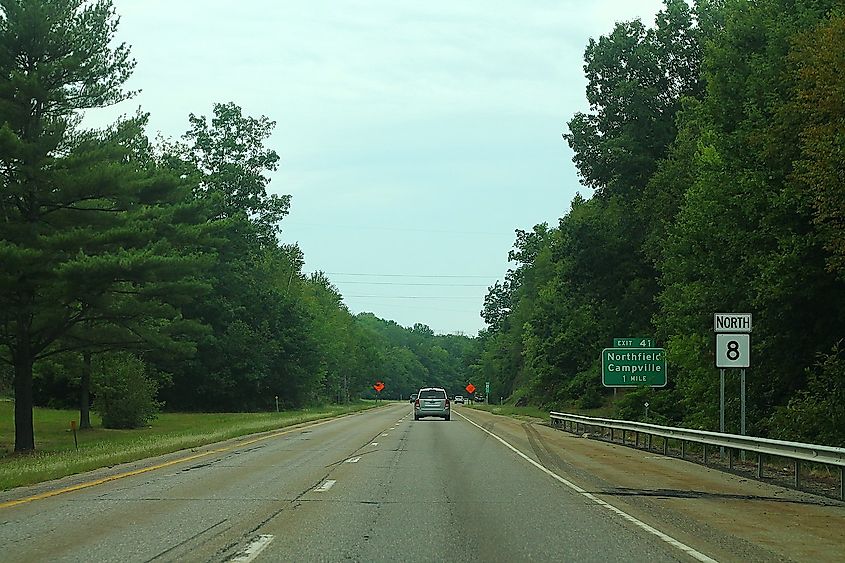 A trip along Route 8 is a must if you want to fully experience Connecticut's natural beauty. As the road meanders through the Naugatuck River Valley, scenes of lush woodlands, tumbling waterfalls, and quaint villages emerge. Visit the spectacular Naugatuck State Forest on the way, with plentiful hiking trails and picture-worthy waterfalls, with Spruce Brook Falls just off the highway. Route 8 is an escape into nature; as you travel, you will come across picturesque panoramas, small towns, and serene New England views. Pack a picnic and your favorite maple syrup cookies and explore this beautiful part of Connecticut.
Route 156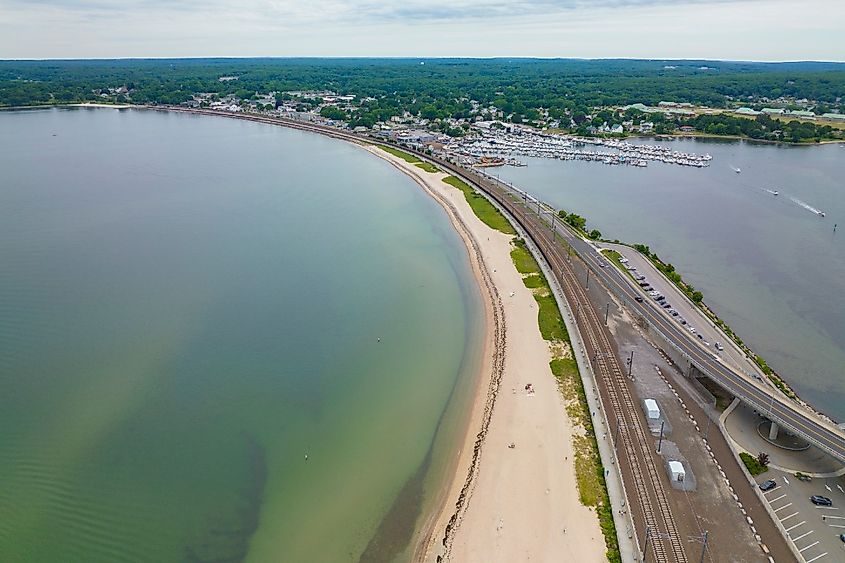 A drive along the beautiful Connecticut River Valley is a must for anyone exploring this charming state. Known as the "Connecticut River Byway," Route 156 shows off the splendor of the Connecticut River and the surrounding area. This gorgeous route offers breathtaking vistas of marinas, lighthouses, and serene landscapes as it follows the majestic river along its course. Stop into Lyme, and then take a little detour and visit Gillette Castle State Park, which is home to a spectacular medieval-style castle perched on a hill and offering sweeping views of the nearby river valley. The castle was commissioned by William Gillette, a famous American actor, in 1914. Take a trip across the river and explore quaint riverfront communities like Chester, Deep River, and Essex. You can sample regional food, peruse one-of-a-kind boutiques, and learn about the area's rich history.
Are you ready to hit the road? Connecticut has some of the most amazing road trips in the country. Whether you are on a fall foliage excursion, in search of a wintery New England wonderland, or looking for cozy coastal towns, Connecticut has it all and more.  From the colonial-era villages along Route 169 to the seaside allure of Route 1, each road trip unveils charming surprises, captivating vistas, and a sense of timeless natural beauty. Connecticut's scenic road trips have something for every traveler. So hop in your car, embrace the open road, and let the beauty of Connecticut unfold before your eyes.