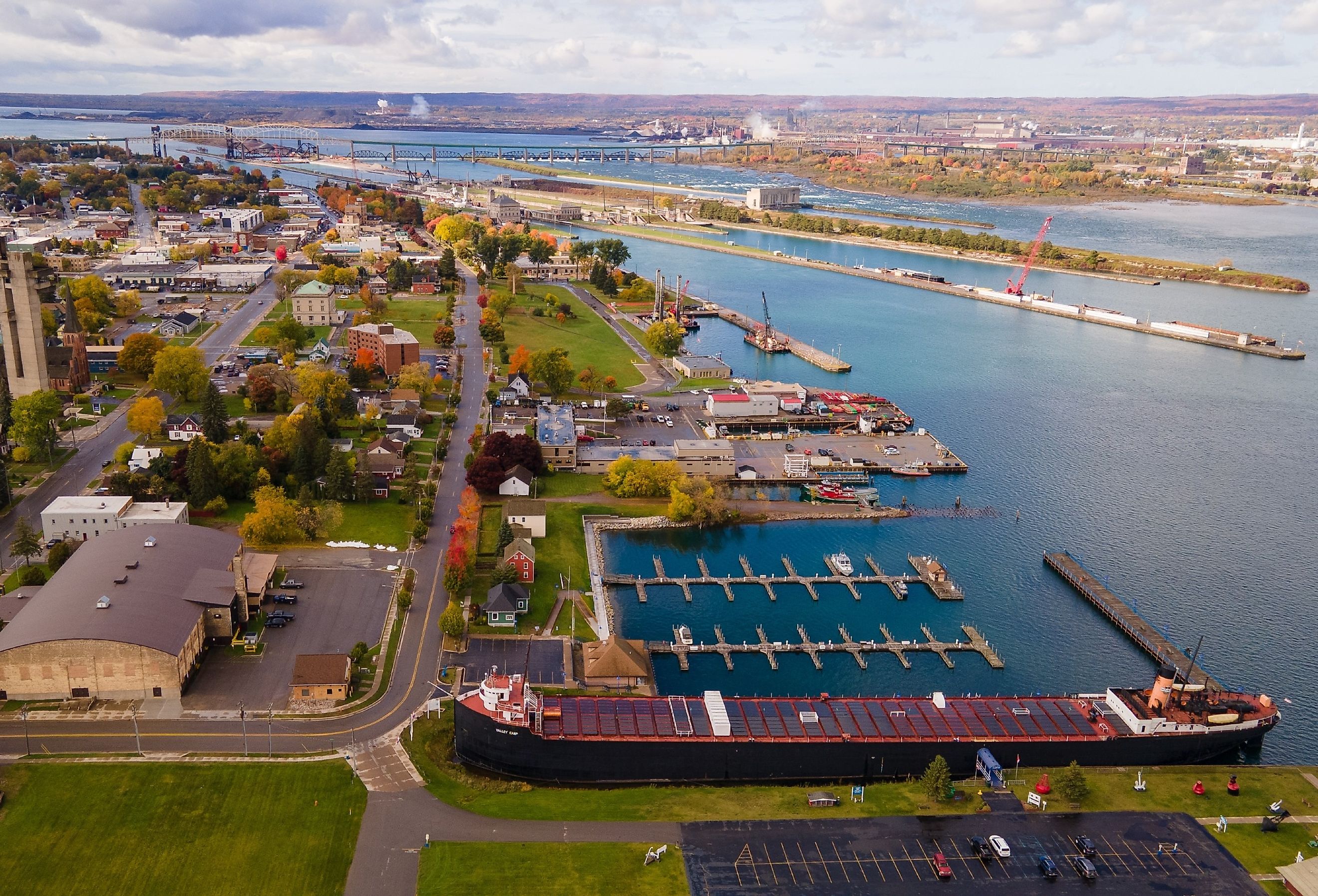 11 Most Scenic Road Trips to Take in Michigan
Situated in the middle of the Great Lakes, Michigan is one of, if not the best, states to take scenic road trips in. Whether you are driving through a lush tunnel of trees, making you feel like you are in a fairy tale, or savoring Michigan's finest wines along the 19-mile wine trail, there is more than enough to make your Michigan road trip memorable. You might even book a return trip for the things you missed! So buckle up to uncover this hidden gem, revealing scenic routes through Michigan that will have you gasping at every turn.
Lake Michigan Tour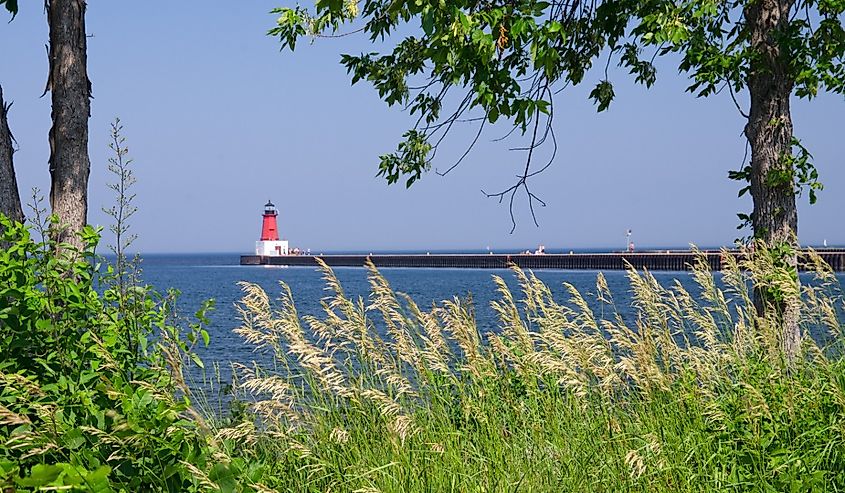 Enjoy pristine lake views with the breathtaking Lake Michigan Tour, covering approximately 598 miles, taking 3 to 5 days to complete. Starting in New Buffalo, you will drive alongside Lake Michigan all the way up to Mackinaw City. On the way, you will pass through Benton Harbor, Holland, Ludington, and Traverse City. In Traverse City, stop by the Sleeping Bear Dunes National Lakeshore, known for its towering sand dunes and captivating views of Lake Michigan, and visit the scenic wineries of the Leelanau Peninsula.
From Mackinaw City, head west to Escanaba and finish your journey at Menominee. Or, continue the full 1,100-mile route with a drive through Wisconsin, Illinois, and Indiana.
M-22 Scenic Highway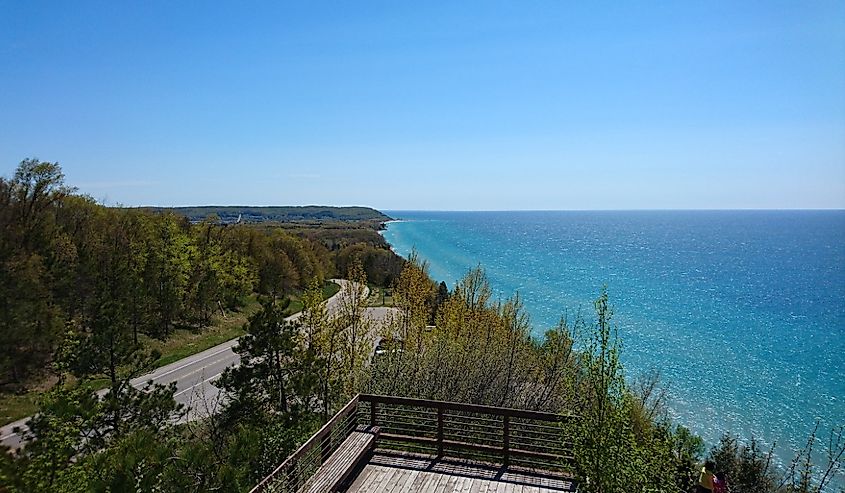 Start this one to two-day majestic trip on the M-22 Scenic Highway in Traverse City. Experience the beauty of Michigan's west coast on the M-22 Scenic Highway, spanning approximately 116 miles. Head north towards Northport at the northern tip of the Leelanau Peninsula. Loop down south toward Leland and stop by the delightful village where you can savor fresh whitefish and stroll through the historic Fishtown district.
After enjoying the freshwater fish, continue south on the M-22 and stop by Glen Lake to enjoy water sports in the crystal clear waters. Finish the journey at Manistee and visit the iconic Manistee North Pier Lighthouse.
Saginaw Bay Tour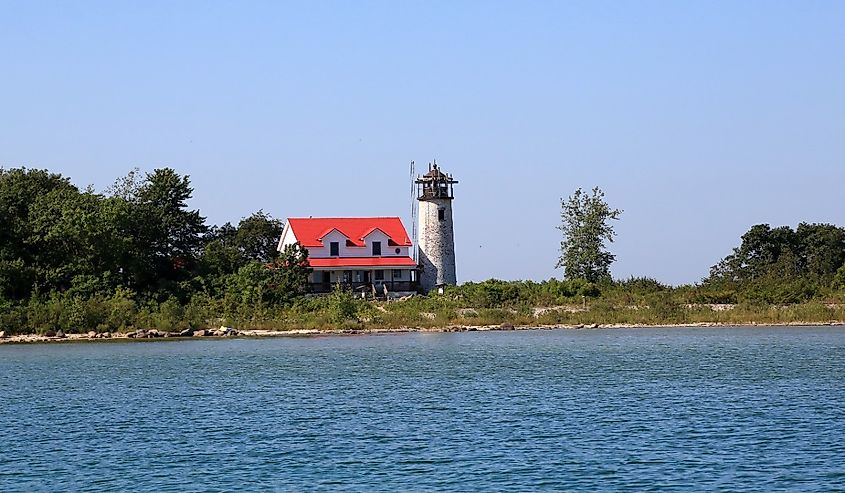 Commence your 150-mile, one to two-day trip in Oscoda and head towards the charming lakeside town of Tawas City and Bay City. Wrap around Lake Huron and finish this Saginaw Bay Tour at Port Austin. Be sure to explore the historic Tawas Point Lighthouse or Bay City's Tobico Marsh for excellent birdwatching opportunities. Before landing in Port Austin, you might want to check out Port Crescent State Park for sandy shoreline beaches. 
Detroit to Erie: The Erie Bend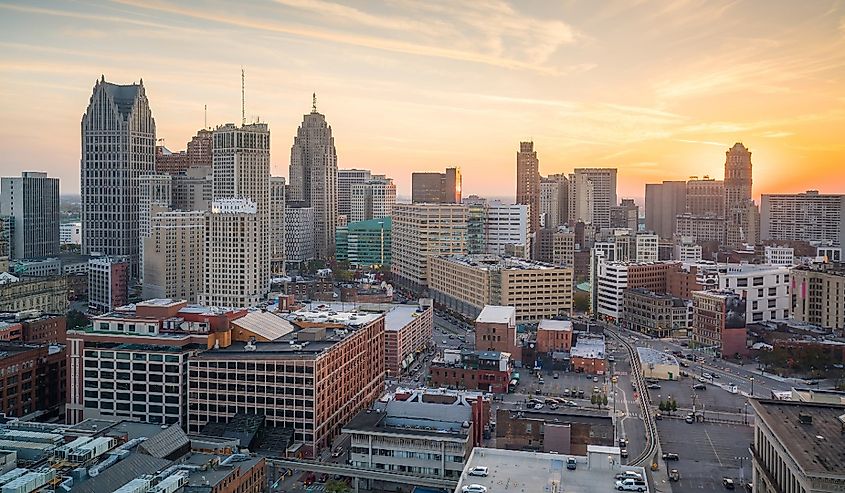 Begin your three to four-day journey in Detroit. Head towards Toledo, Ohio, then Erie, Pennsylvania. The 500-mile drive is saturated with beautiful views of Lake Erie and provides you the opportunity to experience something from the three states of Michigan, Ohio, and Pennsylvania. Try Detroit's famous pizza style, or stop by Presque Isle State Park for beautiful beaches and outdoor activities.
Great Lake Huron Tour
Embark on the ultimate road trip around Lake Huron, covering a distance of approximately 515 miles. This epic journey takes five to seven days to complete and fully appreciate. Starting in Detroit, follow the shoreline of Lake Erie and head north towards Port Huron and Port Austin. Take a stop along the way to kayak out to Turnip Rock in Port Austin. Explore the picturesque towns along Lake Huron, such as Alpena, where you will find the Thunder Bay River State Forest. Continue your journey to St. Ignace, finishing at Drummond Island, which overlooks the Canadian border.
Shipwreck Coast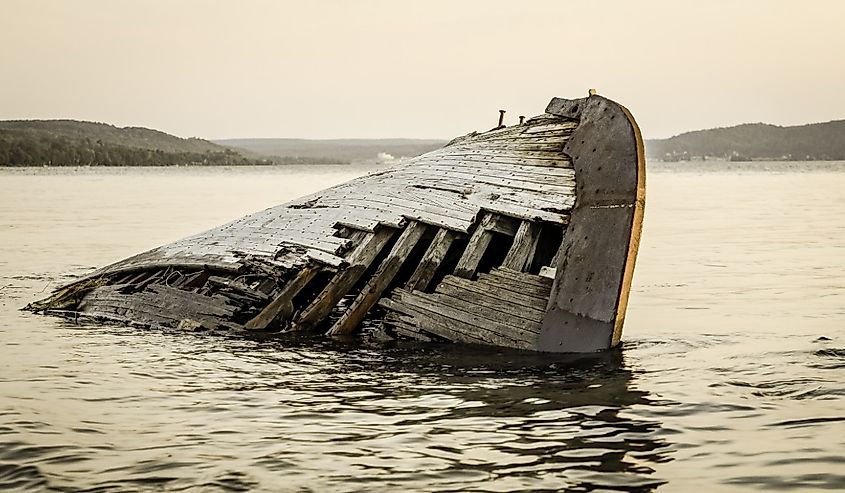 Explore the fascinating Shipwreck Coast of Michigan, spanning approximately 180 miles, ideal for a weekend getaway. Be sure to bring your adventuring spirit, as this trip focuses solely on the mysterious shipwrecks and fascinating lighthouses along the way! Begin your journey in Marquette and visit the Marquette Harbor Lighthouse, a towering beacon overlooking Lake Superior. Discover fascinating lighthouses and parks along the Pictured Rocks National Shore as you make your way toward the final destination: Great Lakes Shipwreck Museum in Paradise.
Michigan's Lower Peninsula Scenic Loop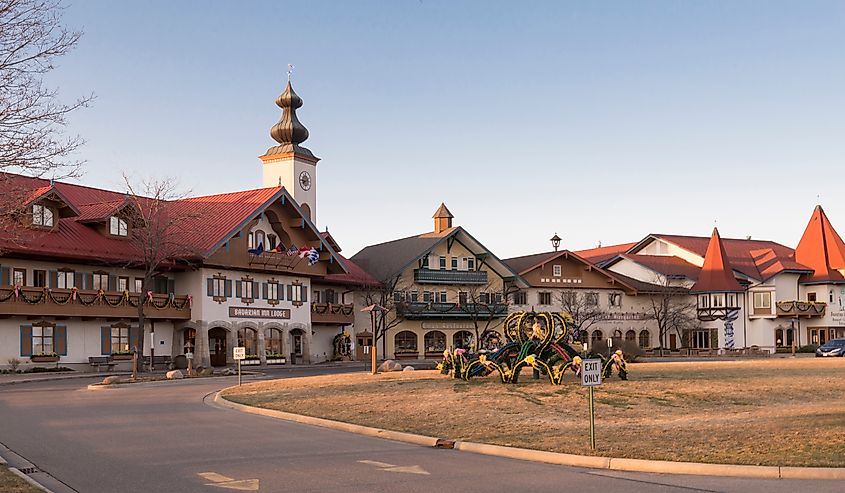 Dive into a road adventure on a scenic loop around Michigan's Lower Peninsula, covering a distance of approximately 250 miles. Start your journey in Detroit and head north to the charming town of Frankenmuth, known for its Bavarian-style architecture and festive atmosphere. Finish it up with the Old Mission Peninsula, where you can catch old village views and sip on delicious wines from the vineyards.
Monroe to Port Sanilac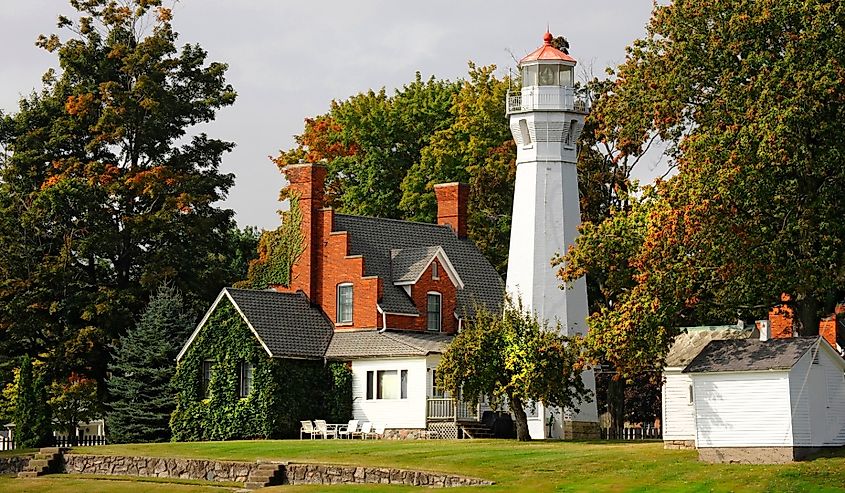 Begin a picturesque road trip along the scenic shores of Lake Erie at Monroe. This road trip covers approximately 130 miles and takes two to three days to complete. Start by heading north past Detroit to visit the iconic Fort Gratiot Lighthouse, Michigan's oldest surviving lighthouse. On the way, you can stop in Detroit to gaze at the pristine Lake St. Clair or enjoy charming towns like Lexington and Port Sanilac, known for their sandy beaches and historic downtown areas.
Michigan's Upper Peninsula Adventure
Commence an unforgettable adventure through Michigan's Upper Peninsula, covering a distance of approximately 550 miles and taking five to seven days to complete. Start in the historic area of Sault Ste-Marie, where you can visit the impressive Soo Locks and learn about the region's maritime history. Continue west to explore the stunning Pictured Rocks National Lakeshore, characterized by majestic cliffs and deep sandstone formations. As you venture south, marvel at the natural beauty of the Porcupine Mountains Wilderness State Park and the Keweenaw Peninsula's rugged coastline. 
Thumb Coastline Exploration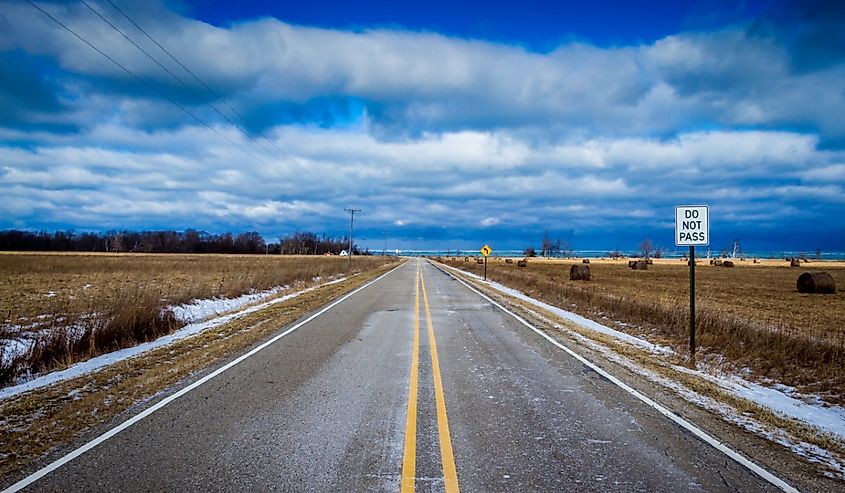 Set off a coastal exploration of Michigan's Thumb region, covering approximately 130 miles and taking two to three days to complete. Begin your journey in Port Huron, exploring the charming downtown area, and check out the iconic Fort Gratiot Lighthouse. Enjoy quaint towns like Lexington and Port Sanilac as you continue to Harbor Beach, a picturesque harbor. Fuel up on famous cheeseburgers in the annual Cheeseburger in Caseville Festival. Finish up the tour in Sebewaing, hosting Michigan's yearly Sugar Festival.
Lake Michigan to Huron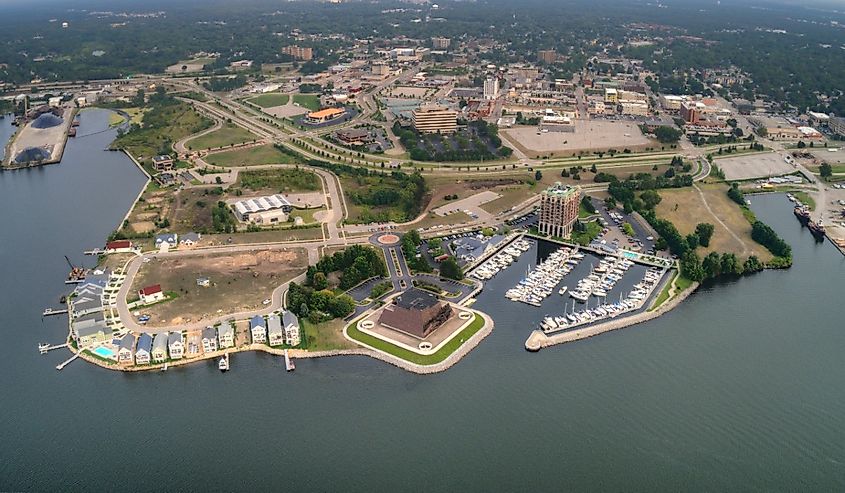 Start this 200-mile road trip in Muskegon, savoring the sights of Lake Michigan. Then, head east towards Grand Rapids, where you can try their famous craft beers. Another must-see attraction while in the area is the Frederik Meijer Gardens and Sculpture Park. Don't have too much fun before heading to Lansing, then Saginaw, and finally finishing at Bay City, where you can rest at the waters of Saginaw Bay in Lake Huron.
Michigan's scenic road trips offer a feast for the senses. From the breathtaking shores of Lake Michigan to the beautiful drive along the Shipwreck Coast of Lake Superior, these road trips provide a gateway to Michigan's diverse landscapes and rich heritage. Whether you are seeking outdoor adventures, cultural experiences, or a peaceful escape into nature, Michigan has something to offer every traveler.