What Are The Biggest Industries In Florida?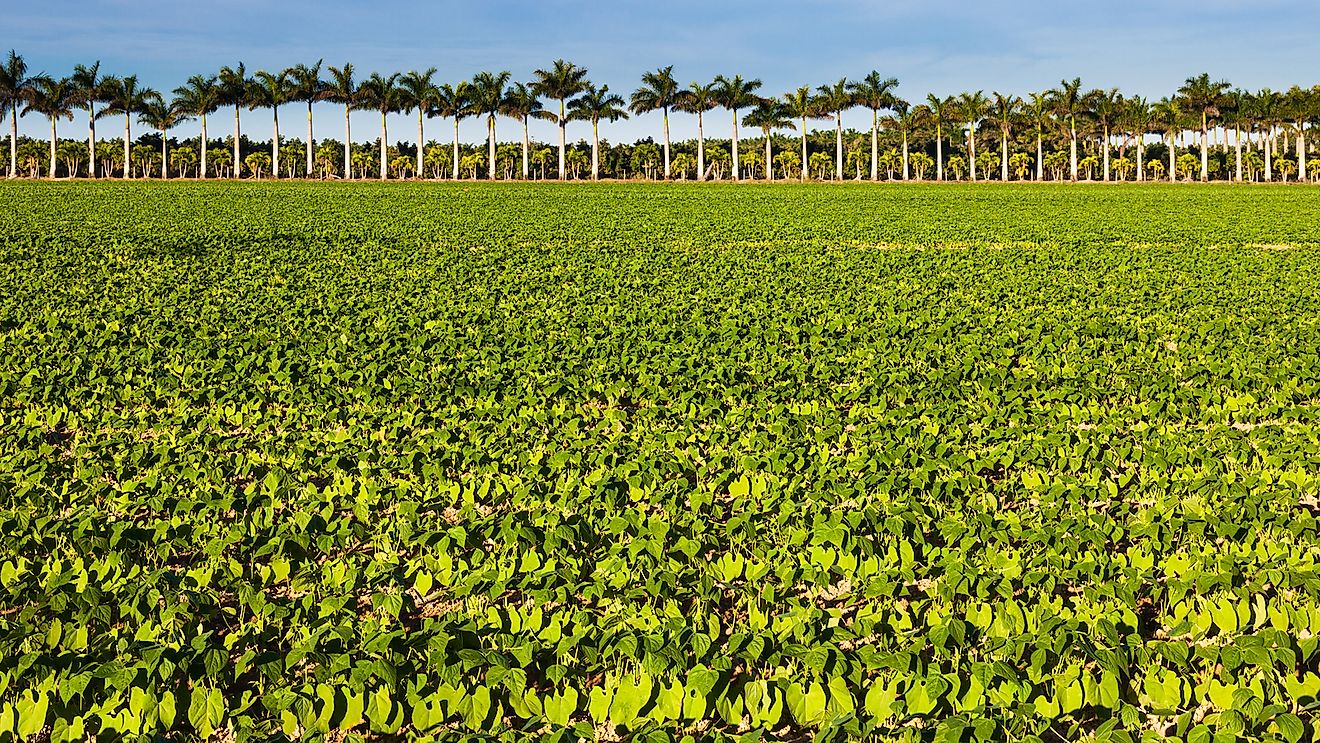 Florida's economy is undoubtedly one of the country's economic powerhouses. Florida is the 3rd most populous state in the US. The state economy is the 4th biggest economy behind California, Texas and New York. Florida's economy is diverse. Tourism and agriculture remain two of the biggest industries. In 2018, the GDP of Florida reached $1 trillion. This article covers some of the biggest industries in Florida.
Tourism
Florida is one of the world's top travel destinations, thanks to its beautiful climate, rich culture, miles of sandy beaches and crystal-clear waters. The country heavily relies on tourism to drive its economy than any other US state. Florida is jam-packed with all kinds of attractions and fun adventures. Millions of tourists from the US and beyond flock the state for fun and relaxation making tourism a trademark aspect of the economy. In 2015, the tourism industry contributed $51 billion to the state GDP. Notable attractions include the Walt Disney World and Universal Studios.
Agriculture
Agriculture is a prominent facet of Florida's economy. Florida is famous for citrus growing. 80% of US oranges and fruits are grown in Florida. The state is also the leading producer of citrus-based products. Florida is also a major producer of watermelons, vegetables (tomatoes, soybeans, corn, and peanuts), hay, tobacco, cotton, and sugarcane. The agriculture industry in Florida employs 2 million people and contributes more than $104 billion to Florida's economy every year.
Aviation And Aerospace
Florida is one of the highest-ranked states in aviation travel and aerospace research. Each year, aviation-related activities are estimated to contribute $144 billion to Florida's economy. In 2017, Florida was home to 1,755 aerospace and aviation companies. Key organizations in Florida include the Kennedy Space Centre, a notable landmark for aerospace travel and exploration. These aerospace and aviation companies are major employers while some of them are popular tourist attractions.
Life Sciences
Florida is a hub for life sciences. The state is ranked 2nd in the country for pharmaceutical and medical manufacturing. Florida is home to the world's renowned medical device, pharmaceutical, and biomedical research companies. The state has over 46,000 of healthcare establishments. Florida also has very high overall healthcare and biotechnology. Florida is home to many centers of geological and marine research as well as centers of nature conservation.
International Trade
Florida is a major exporter in the US. It is ranked the 8th biggest exporter accounting for approximately 3.5% of the total US exports in 2017. In 2017, the exports shipped from Florida were worth $55 billion. Florida's geographical location conveniently makes it a gateway for merchandise trade between North America, Latin America, and the Caribbean. Export products from Florida include motor vehicles, computers, and components, telecommunication equipment, aircraft, engine and parts, minerals such as gold, oil and gas, agricultural products, forestry products, and seafood.
What Is The Future Of Florida's Biggest Industries?
Climate changes, natural disasters, and rising seawater are threats to Florida's economy which primarily relies on tourism and agriculture. However, the state is investing in new technology to support the growth of a robust economy.