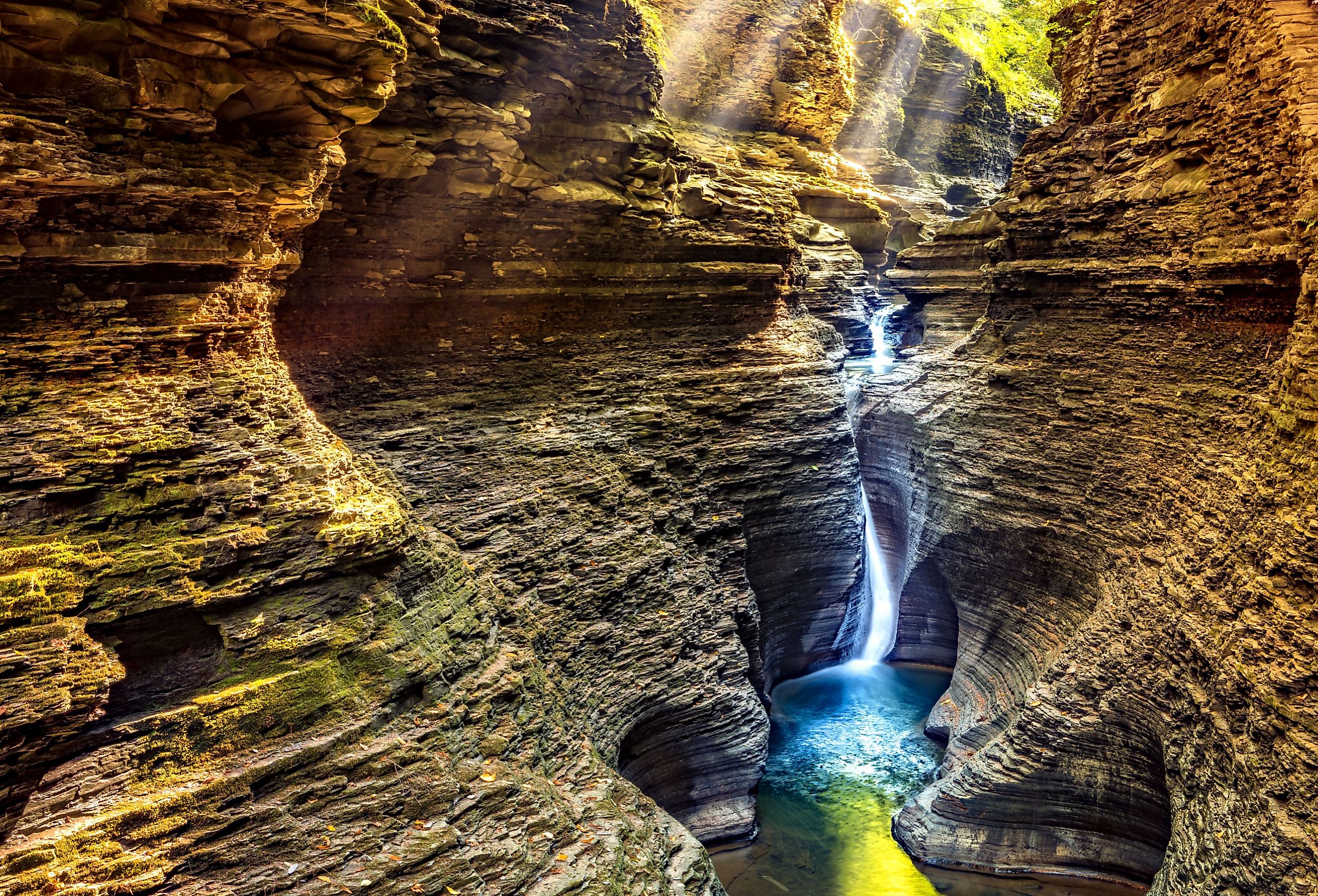 New York is one of America's most naturally rich states thanks to its strategic geographical location that allows for a balance of multiple sceneries. The state offers everything from mind-blowing waterfall vistas to panoramic views of greenery and hidden waterside paths to paradise. Aside from being the ultimate list of the best hikes in New York, this list offers a diverse array of sceneries that will inspire readers to get out and be in touch with mother nature, supporting all levels of the hiking experience. While some are more of a challenge than scenic hiking trails, there are routes and activities for everyone in this state!
Adirondack High Peaks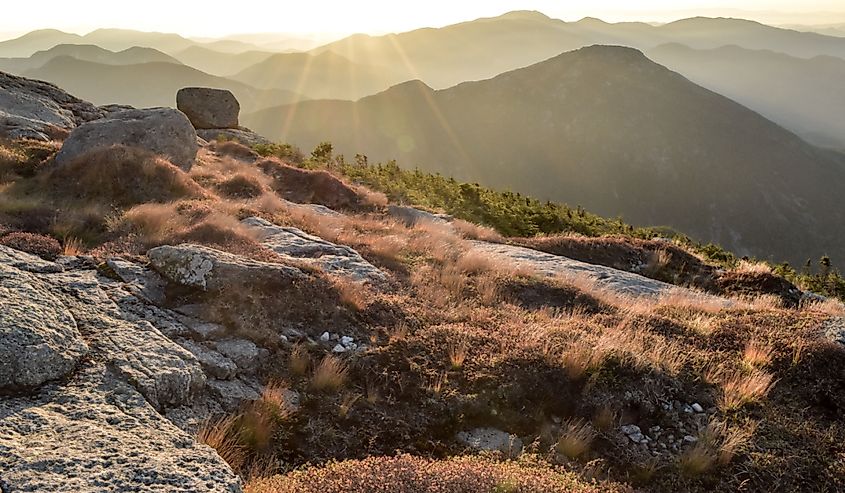 Opening with one of the most challenging trails in the state, The Adirondacks cover around 5,000 square miles in northeastern New York, in a circular dome about 160 meters in diameter, running through the boundaries of Adirondack Park. While the mountains offer a level and designated trail for almost all levels of experience, the High Peaks are some of the steepest and most visited. Thanks to New York's diverse climate, there is never a bad time to visit the Adirondack High Peaks, whether hitting downhill slopes in the winter or camping in its vibrant fall season atmosphere.
Catskill Mountain Trails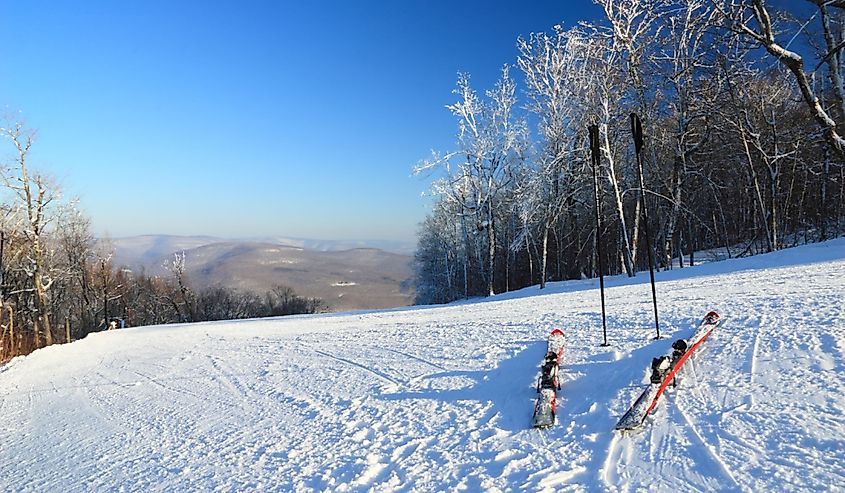 The Catskill hiking trails are the popular go-to for many outdoor enthusiasts in New York City for their breathtaking green nature and panoramic surrounding atmosphere. Popular Catskill hiking trails include Big Indian's Giant Ledge, Ashokan Rail Trail, and Sam's Point. This hiking destination is best to witness diverse American nature in the spring. Find the perfect rock climbing spots, ponds, and streams, with the longest trail being "The Devil's Path," which spans over 24.2 mi of rich nature. 
Finger Lakes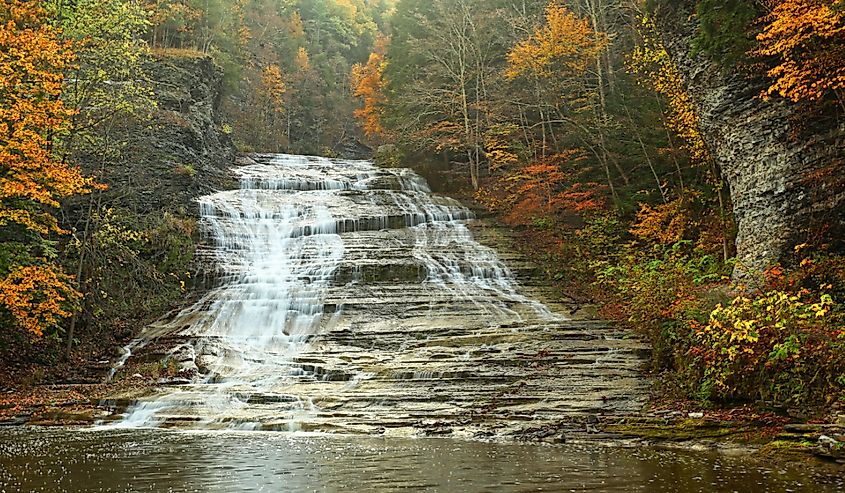 Finger Lakes hiking trails are among the largest in the area, collectively spanning over 580 mi. This long-distance trail offers a variety of terrains, waterfalls, and gorges winding through a region synonymous with wine production and natural beauty. Popular trails include the Burnt Hill Trail, Interlaken Trail, Blueberry Patch Camp Grounds, and the Ravine Loop Trail. Hammondsport's section is particularly charming and appropriate for all skill levels, rewarding hikers with a waterfall at the end of it. Those seeking a challenge at Finger Lakes trails can attempt the Conklin Gully 12 Falls Trail, which is only recommended for experienced hikers due to the technical areas and slippery spots.
Letchworth State Park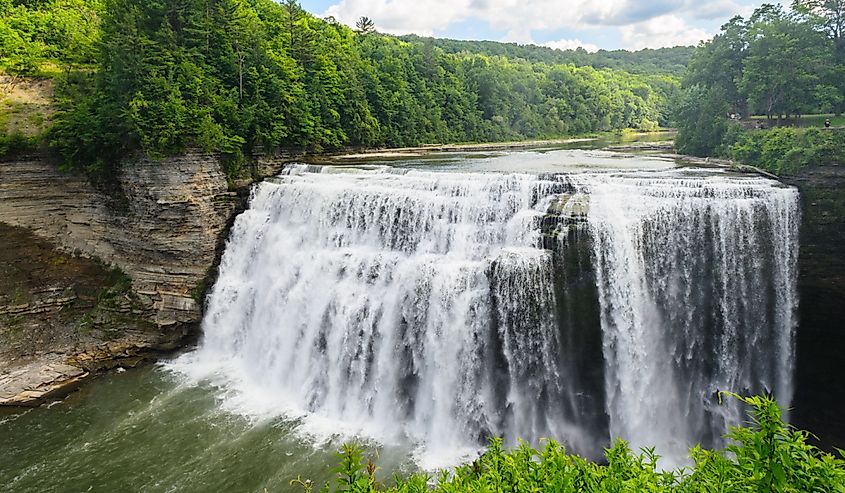 State-wide agreed upon as one of the best hiking trails in the area, Letchworth State Park, with its famous Mary Jemison Trail, is among the most popular and accessible hiking options. From waterfalls and valleys to vibrant forest trees and unique bridges, Letchworth State Park is the place to zone out and immerse yourself in New York's natural beauty. Nicknamed the Grand Canyon of the East, the gorge formed by Genesee River has rock walls that tower at 550 feet, with historical man-made structures that enhance the park's atmosphere, like the Lower Falls footbridge. After a long day of exploring the town's magnificent nature, visit neighboring towns, such as Mount Morris, where you can catch a break and regroup before heading home.
Minnewaska State Park Preserve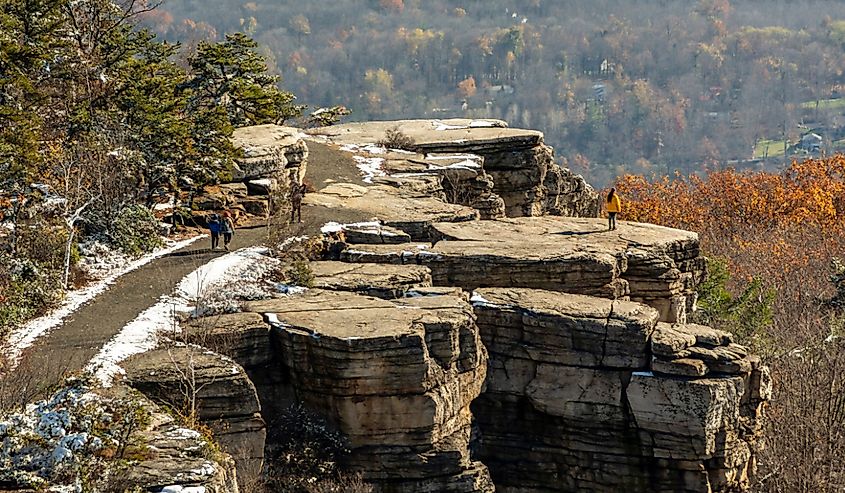 Although it's one of the most charming hiking trails in New York, Minnewaska State Park Preserve offers much more than just that. Four of the five sky lakes on the Shawangunk Ridge lie within the preserve. Stretching over 22,275 acres, Minnewaska State Park Preserve is one of the best destinations for those interested in more than just hiking, as its diverse setting is perfect for everything from fishing to swimming, camping, and rock climbing all in one place. Catch sunsets go for a summer dip, and enjoy nature at its finest and most vibrant state whenever in Minnewaska State Park. 
Breakneck Ridge Trail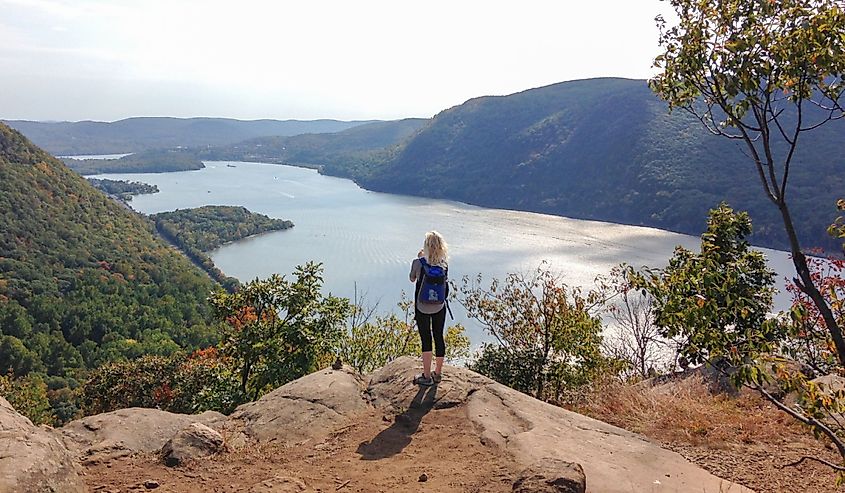 Breakneck Ridge is home to some incredible loop trails offering stunning views of the Hudson River, a popular destination for hikers looking for a challenging but rewarding hike not too far out of the city. Popular hikes at Breakneck Ridge Trail include the Breakneck Bypass, Long Loop, and Wilkonson Trail Loop. Explore new levels of your hiking capabilities while enjoying beautiful views of Hudson Valley. While some may regard some of Breakneck Ridge as dangerous, thus the name it gained when local farmers were chasing an astray bull that ended up falling and breaking its neck.  
Watkins Glen State Park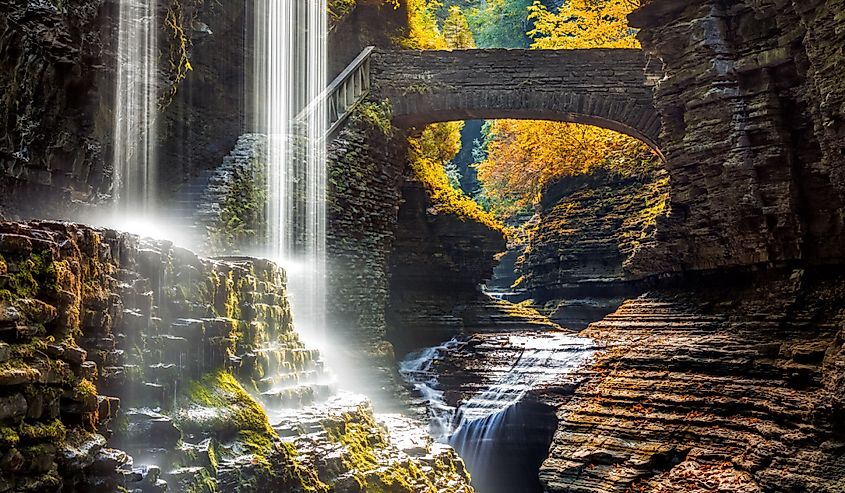 A waterfall-rich hike in the finger lakes region, Watkins Glen State Park is home to over 19 waterfalls and 12 scenic trails. The Watkins Glen Gorge Trail is one of the area's most popular paths, spans over 1.5 mi, and is well-equipped and accessible for hikers of all levels. Other popular trails include the Indian Trail, Lovers Lane Loop, and Punch Bowl Road. These trails are a quick escape from big cities offering a semi-challenging course that climbs over 500 feet in elevation. 
Niagara Gorge Rim Trail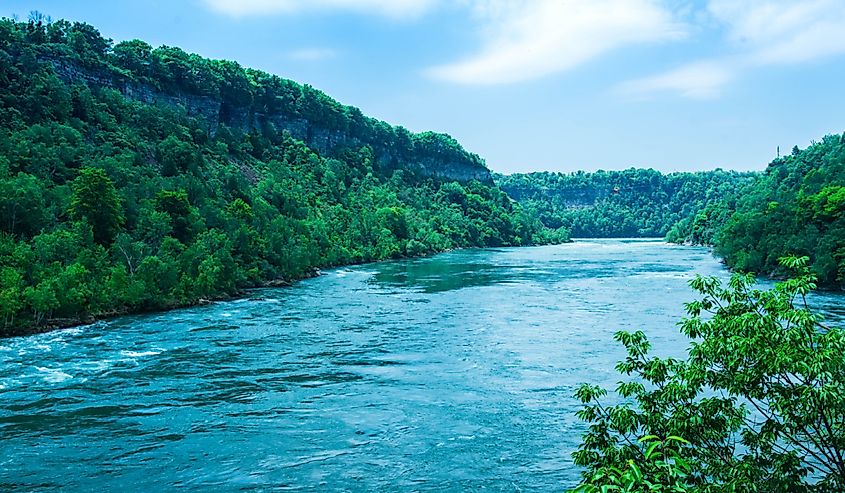 Finally, one of the best and most scenic hikes in New York ends our list of the best hikes ton New York. Explore the breathtaking Niagara Gorge through a naturally abundant trail, offering picturesque views of the Niagara River and its stunning waterfalls. The route starts at Devil's Hole parking area. The wide trail follows the rim of Niagara Gorge through hardwood tree groves. The course offers continuous views down to the stunningly blue Niagara River, where you can watch tour boats riding up and down the rapids in the river. The trail continues along the gorge rim from Whirlpool State Park, eventually reaching Niagara Falls State Park.
Conclusion
The Empire State is known to be an inclusive American state, from its incredibly diverse residents to its perfectly balanced climate each season, it is an incredible state to explore any time of the year. Hikers can enjoy everything from rock climbing to natural swimming pools and waterfalls by adventuring through acres of majestic paths and hikes.