Some experiences in life are enhanced through great effort. This is especially true for spectacular hikes. The salt that drips off one's brow often sweetens the surroundings and even makes them possible in the first place. The US State of California is packed with beauty, but these seven hikes showcase a special breed (i.e., the kind that asks for something in return and cannot be seen or appreciated in any other way). One must devote time, energy, and maybe even a few tears to bag these summits or traverse these trailheads. 
Pacific Crest Trail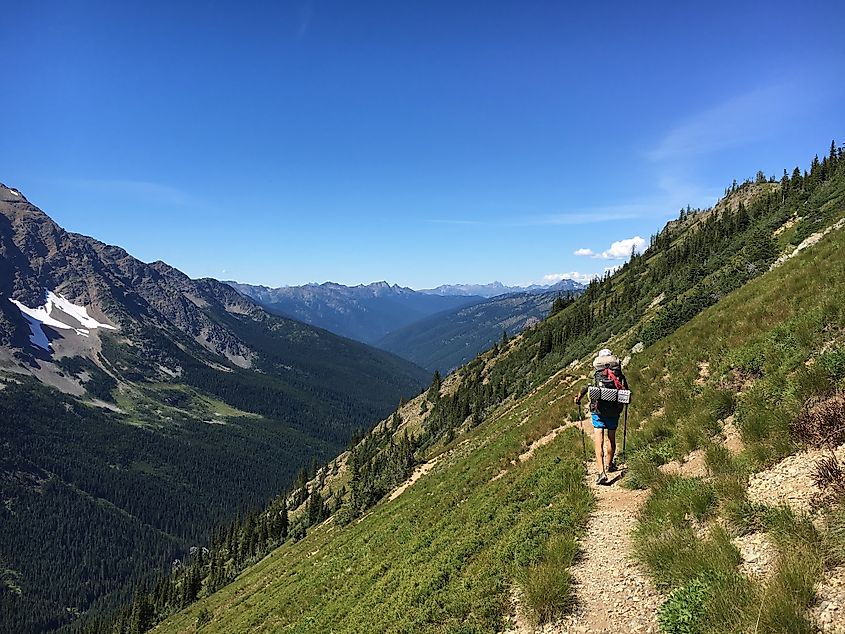 The Pacific Crest Trail is a staggering 4,270km in length. It is not only the sheer magnitude of this 4 to 6-month endeavor that makes the Pacific Crest Trail difficult, but the range of conditions will keep hikers on their toes. The trail passes through the Mojave Desert, long stretches of dense forests, and snow-capped peaks in the Sierra Nevada and the Cascade Range. This presents backpackers with ever-changing weather conditions, as well as logistical challenges regarding gear and provisions. Even with cooperative weather and sufficient supplies, the Pacific Crest Trail still demands a stoic heart to transcend not only the whole of California but also Oregon and Washington. Not many people can say they have walked from Mexico to Canada, let alone over mountains and deserts. To get a feel for the transforming nature of the Pacific Crest Trail, give Cheryl Strayed's New York Times bestselling book, "Wild," a read, or pop on the feature film by the same name. 
John Muir Trail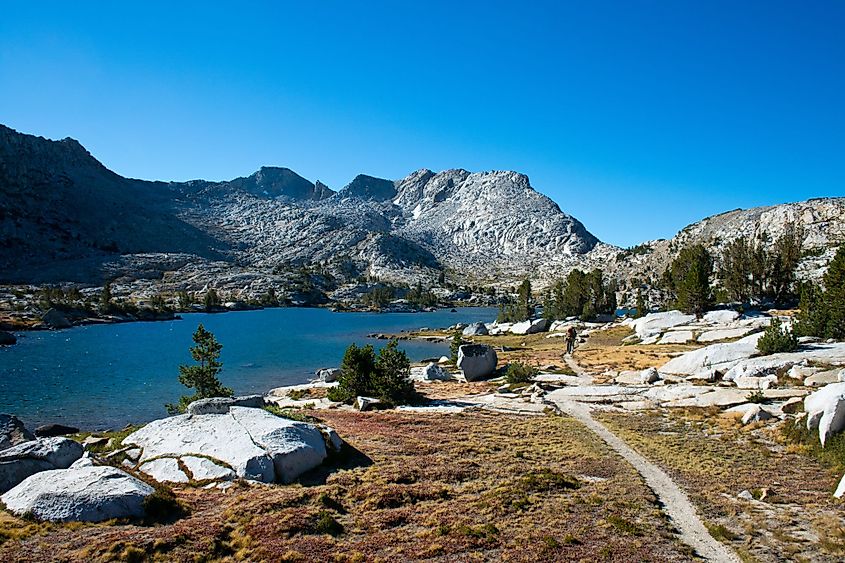 This 340km hike, which parallels a part of the Pacific Crest Trail as it spans from Yosemite Valley to Mount Whitney, receives its name from the legendary conservationist and inspired nature writer John Muir. Muir was so mesmerized by Yosemite Valley's beauty that he became a champion for creating national parks and preserving the country's rich organic marvels throughout his life. Hikers of the John Muir Trail experience a usually pleasant climate, but it takes a grueling effort when the trail ascends six mountain passes in the high Sierra Nevada range. Anyone bold enough for the challenge will be rewarded with endless, striking vistas and an immersive experience that will connect one with nature and perhaps even with the spirit of Muir himself. Curious couch potatoes can explore the trail vicariously by watching the documentary "Mile…Mile & a Half". 
Mount Whitney Trail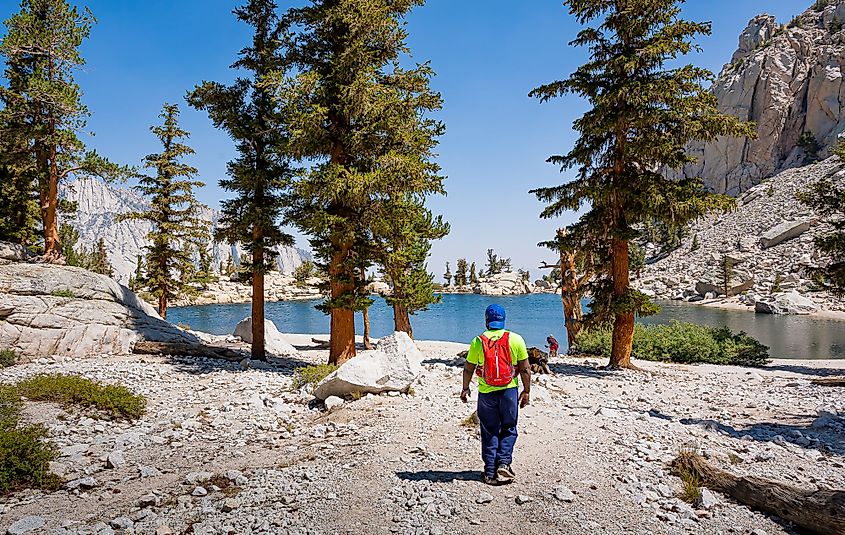 At 4,421m, Mount Whitney is the highest mountain in the contiguous United States that can be reached without any technical mountaineering skills. But that does not mean that hiking Mount Whitney is easy. Getting to the top of this high Sierra Nevada summit means covering 35km and a leg-draining 1,860m of elevation gain. All of this generally takes between 12 to 16 hours, so start early and bring a headlamp, along with legs of steel and the heart of a lion. However, although it is a popular trail, access to it is restricted from May to October. 
Half Dome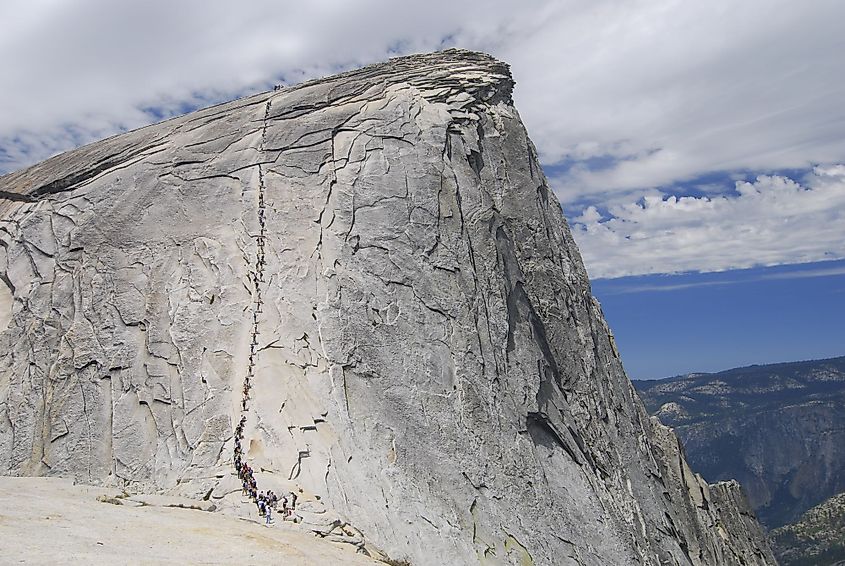 Half Dome is an iconic peak in Yosemite Valley. If you're a world-class climber, you can take the vertical route. But if you are a mere mortal who still enjoys impossibly striking views, then the backside hike up Half Dome beckons. Though extremely popular, hiking Half Dome is still quite intensive. Good fitness, surefootedness, and permits are required before heading up. An early start is essential for the 27.35km (round trip) outing that gains nearly 1,444m of elevation from base to summit. The final crunch includes an exposed, hands-on, tourist-queuing, cable-mounted trudge up the mountain's steep, smooth, slightly convex back. It is important to pack enough food, water, and essential gear, as the hike crosses varied terrain, and the weather can present complicated twists, especially on the summit push/descent. 
Tahoe Rim Trail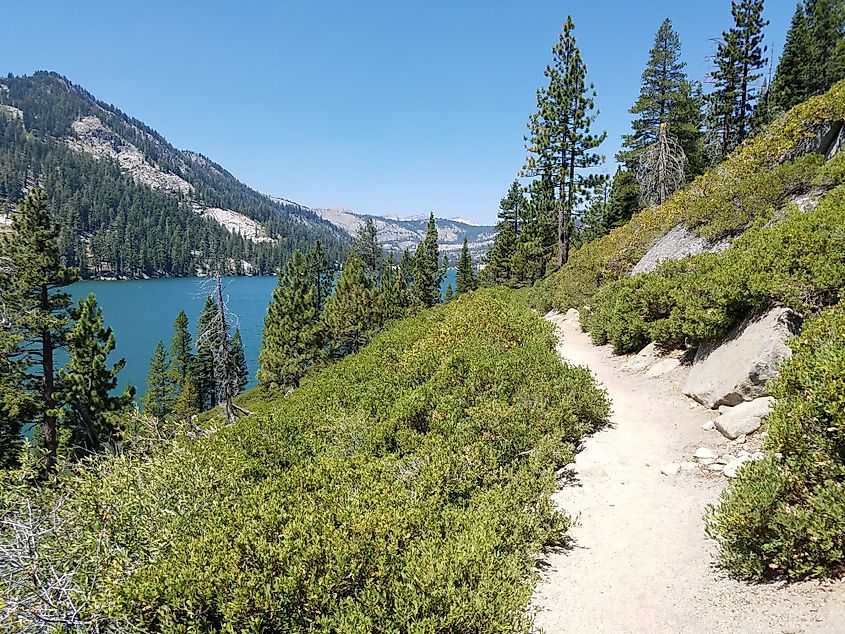 Have you ever looked out over the majesty of Lake Tahoe and thought, "I wonder if I can hike around the whole thing?" Well, the good news is you can! But the humbling news is that it will require a considerable effort. For about 10 to 15 days, you will have to cover 274km, with a total elevation gain of 7,400m. The cruising altitude is no slouch either, which means thru-hikers will want to take some time to acclimatize before setting out. The elevation ranges from 1,897m at Tahoe City (a common starting point) to the 3,151m Relay Peak (which is in Nevada). 
Grizzly Falls
Any kind of effort is worthy for this 12+ hour 22.53km hike through the Trinity Alps Wilderness in Northern California. This laborious out-and-back slog gains 5,400 feet of elevation on its way to Grizzly Lake, which is backdropped by a 2,000-foot granite wall. But the biggest attraction is the 600-foot Grizzly Falls, which only reveals itself to committed backcountry warriors. The trailhead is remote, and the hike requires substantial fitness, which makes this a great, long-term goal to plan for. 
Skyline Trail: Cactus to Clouds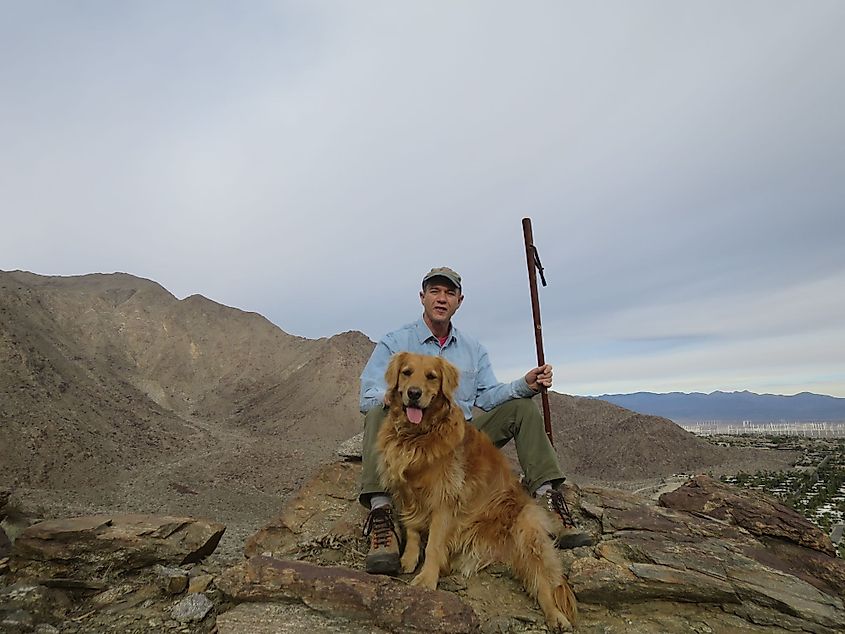 This 33.7km point-to-point trail in Mount San Jacinto State Park can be described in one word: "Up". The mountainous half-marathon gains an arresting 10,764 feet as it ascends from the cactuses of Palm Springs to the clouds of the 10,804-foot San Jacinto Peak. This adventure makes for another all-day outing, taking around 14 hours on average. It is always best to plan for longer and hope for a second, third, and maybe even fourth wind, as with any intensive hike. Once at the top, most hikers are more than happy to take the Palm Springs Aerial Tramway back down. If you are reading this list, you will undoubtedly want to test yourself on the intensive incline. However, if you know someone who prefers hiking downhill or simply wants to experience a mountain peak, the Tramway presents a series of round-trip options. 
Think you have what it takes to conquer these seven strenuous California hikes? Well, make sure to put in the training, plan out your schedule, and fantasize about the experiences while you probably should be working. These hikes require exceptional dedication, but they will all be worth it.