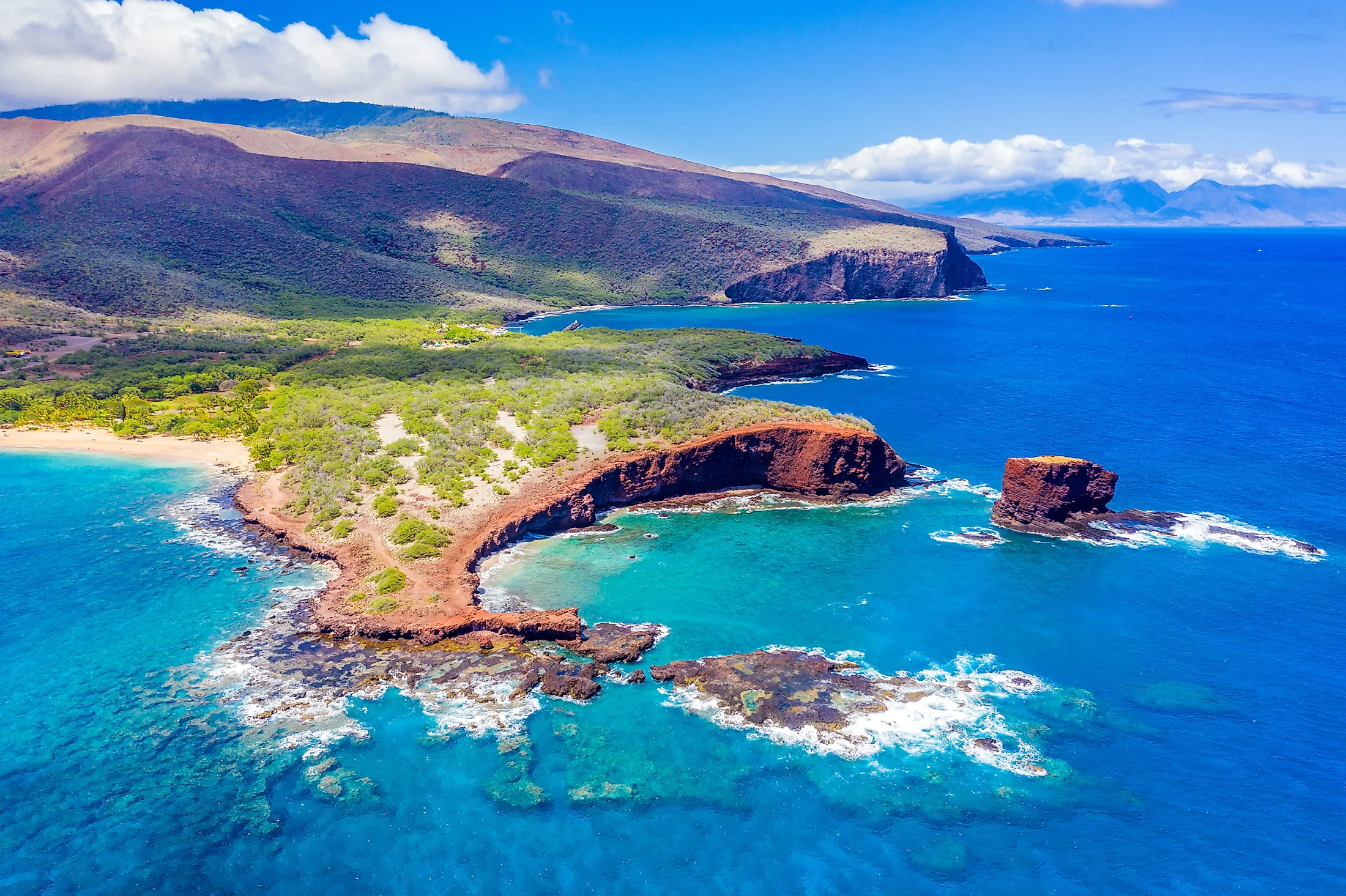 Lanai Island is the largest privately-owned Island in the Hawaiian islands chain located in Maui County, in the US state of Hawaii. The circular-shaped Island is shaped by the vanished volcano Lanaihale and is only nine miles away from Maui. Lanai embraces two different atmospheres, the first features high-end resorts where tourists can indulge in world-class facilities and championship-level golf, and the other includes cruising along the Island's rocky back roads in a 4-wheel-drive vehicle to discover its hidden treasures.
Geography And Climate Of Lanai Island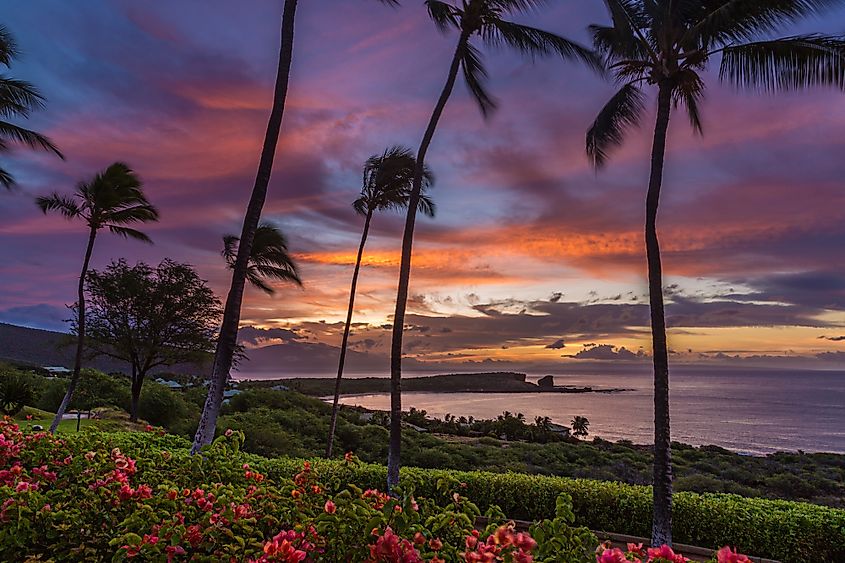 The Island covers a total land area of 140 sq. miles. It is disconnected from the Island of Molokai by the Kalohi Channel to the north, and the Island of Kahoolawe by the Kealaikahiki Channel to the southeast. The Island has three main regions, the northern, central, and the southern region, with Lanai city being the only city on the Island where most of its residents live. Only 30 of Lanai's 400 miles of road are paved.
Lanai Island has a tropical climate with warm, dry summers and long comfortable winters, with windy and mostly clear conditions throughout the year. The temperatures usually vary seasonally from 16 °C to 27 °C and are rarely below 13 °C or above 29 °C. Tourists prefer to visit the Island for warm-weather activities between March and October and from November to January.
Brief History Of Lanai Island
Lanai's Island's name means Conquest Day in its native inhabitant's language. Europeans first explored it in 1779 through Captain Clerke, a Royal Navy officer who used to sail with Captain James Cook. Lanai was used mainly for livestock grazing until 1922, when Jim Dole, the president of Dole Pineapple Company, bought the Island, turning most of it into the world's largest pineapple plantation. Recently, the pineapple planting started coming to an end on the Island, making a chance for tourism to rise and become the Island's main engine.
Economy And Population At Lanai Island
As a tourism destination, Lanai Island's economy relies on accommodation & food services, administrative support, waste management services, and construction businesses. Like the rest of the Hawaiian islands, the cost of living is relatively high due to the Island's remote location, which imposes high transportation charges on imported goods. Lanai Island is privately owned by Larry Ellison, a billionaire who owns 98% of the Island. From another economic perspective, an average income of a Lanai Island resident is $23,078 a year, with a sales tax rate of 4% and an income tax rate of 8.3%.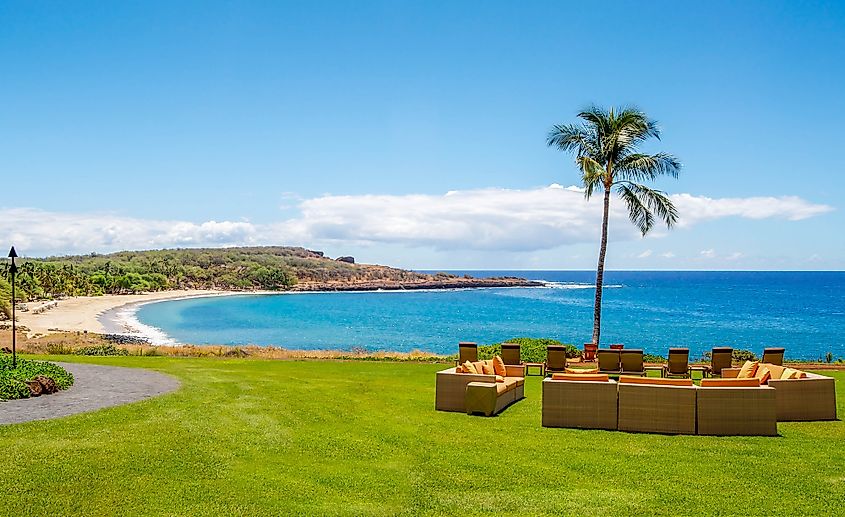 Lanai Island's population is estimated to be around 2705 residents, with almost all of them living in Lanai city, a main small city on the Island. Almost 66.54% of the total number of residents were born in the United States, with 44.29% born in Hawaii. Around 9.87% of residents are not US citizens, with a majority of them coming from Asia.
Top Attractions On Lanai Island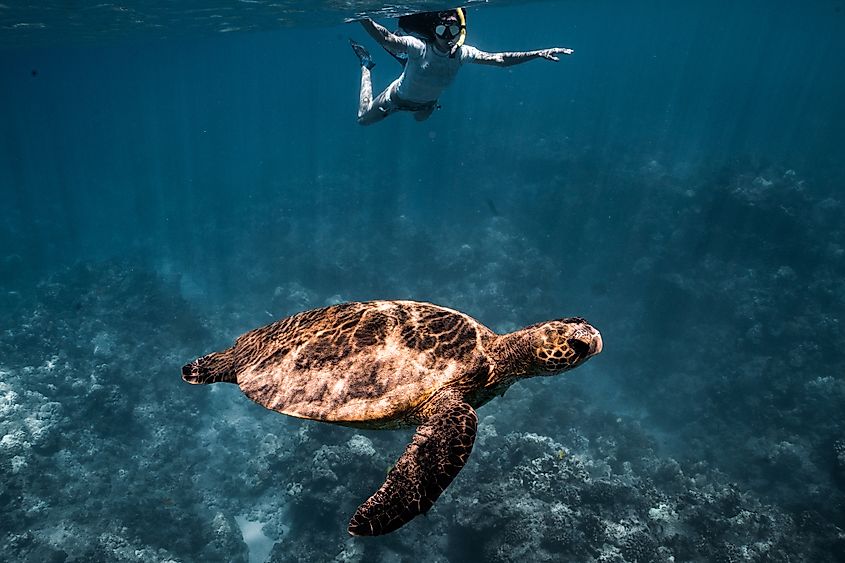 Known for its quiet beauty and luxurious five-star resorts, and charming boutiques in the Island's central town of Lanai City, the Island features a road trip experience through the Norfolk pine-lined Munro Trail, which is a roadway offering extensive majestic views of the Island's virgin beauty.
Moreover, the Island introduces a list of sports and activities where golfers enjoy the views at the Manele golf course. And those traveling with kids have tons of activities to select from, like snorkeling, whale watching, and horseback riding. Besides, Kaunolu Fishing Village displays the largest remaining ruins of a prehistoric Hawaiian village. Another attraction is Hulopoe Bay, a protected marine reserve with a treasure of sea creatures, including Hawaii's famous spinner dolphins.
Those looking for peace, calmness, and an escape from the bustle of daily life will find their comfort in the tranquillity offered in Lanai. The Island offers its visitors a lovely break from the fast pace of their daily routine.