James Cook: Explorers Of The World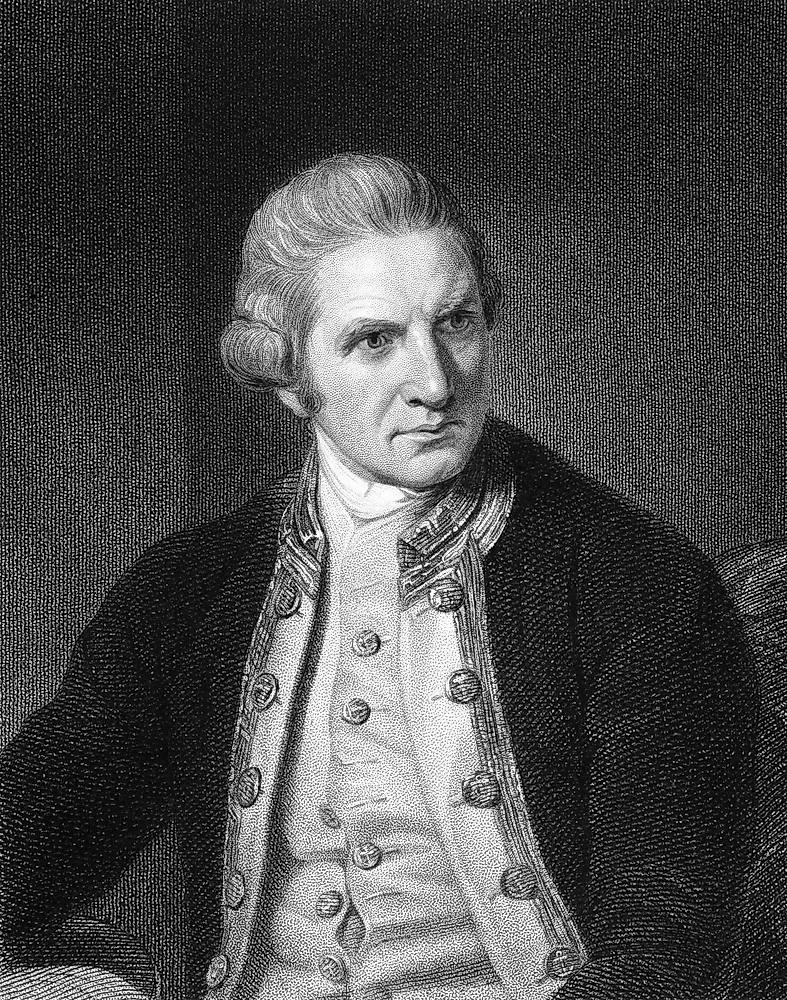 5. Early Life
James Cook was an English captain in the Royal Navy, as well as a cartographer, navigator and explorer. Cook was born on October 27, 1728 in the village of Marton, Yorkshire, England. His family was of humble means. His father was a Scottish laborer, and his mother was a Yorkshire native. As a child, he studied at the local village school on a farm close to his birthplace, with his education being funded by his father's employer. His love for the sea enabled him to study navigation and mathematics. As a young man, he worked for trade ships in the Baltic Sea. Upon returning to England, Cook married and started a family.
4. Career
Cook was drawn to the sea while still an apprentice to a shopkeeper in the fishing village of Staithes. Restless to be a seaman, he was introduced by a former employer to coal ship owners who needed crewmembers. He performed so well in his new role that he was supposedly offered his own command, though he was said to have refused the offer. Instead, he joined the Royal Navy and, after two years, Cook was promoted to captain of the HMS Pembroke. It was part of his duty as captain to find new colonies for England. He would realize his dream of exploration on his first trip in command of a ship bound for Tahiti.
3. Discoveries
Sailing the South Pacific, as captain of the research vessel, Endeavour, Cook discovered New Zealand in 1769 and, in the following year, he discovered Australia's east coast. He later claimed his land discoveries in the name of England. In his next expedition, in command of his flagship Resolution, as well as the Adventure, the second ship of the expedition, both ships had the honor of being the first to have crossed the Antarctic Circle. Captain Cook was by now becoming famous for his navigation and seamanship skills. In his Southern crossings, he successfully navigated the stormy and iceberg-filled Southern Seas without a loss of any of his crewmembers.
2. Challenges
On his expeditions to the Southern Ocean, Cook was met with terrible storms at sea, and his way was impeded with humongous icebergs. When the storms separated him from the second ship on the expedition, he was able to turn the situation around, and continue on to rendezvous with the second ship. Cook was successful in discovering new lands for England, though he never found the fabled Northwest Passage. Instead, he found the islands of Hawaii. The Hawaiian natives thought that he and his men were gods but, when one of his crew died, relations soon dipped. As a result, Cook had a major problem when the natives attacked him and his crew. Unfortunately, Cook didn't have an effective solution this time around.
1. Death and Legacy
Cook was in Hawaii when the inevitable happened to him. The formation of a hostile native mob ensued when some of Cook's men killed a local chieftain. As the mob became uncontrollable, Cook himself was killed in the uproar. The date of his death was February 14, 1779, near what is now Kailua, Hawaii. Some of the ship's crew were able to escape and sail back to England. Captain Cook's legacy of navigation and discovery were considerable gifts to his native Britain and the world. On his first expedition, he was able to circumnavigate the world, and his theory that South Pacific islanders were in some way related to one another would later be proved correct. He was also able to make the difficult longitudinal measurements of his locations during his expeditions. Today, many places and establishments are named in his honor, from Hawaii to Australia and beyond.