The Richest People in the World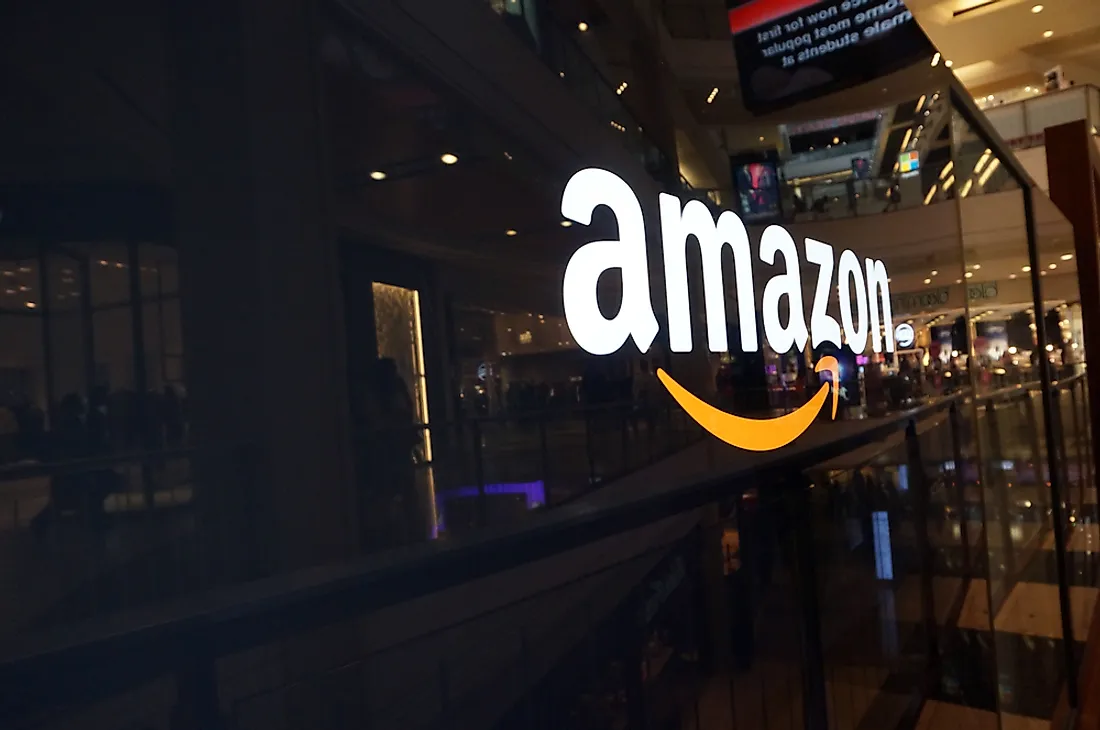 The world today is home to more than seven billion people. Among the population lies men and women who have amassed incredible amounts of wealth. Since everyone cannot be part of this super-wealthy group, there are opportunities reserved for a fortunate few. The following are the richest people in the world today.
The Richest People on Earth
Jeff Bezos ($112 billion)
The Amazon founder tops the list of the world's richest people with a net worth of 112 billion dollars. He was born on January 12, 1964, in Albuquerque, New Mexico. Jeff Bezos is a graduate of Princeton University where he studied electrical engineering and computer science. He started Amazon in 1993 as an online bookstore, which he later expanded to include other products. Jeff also acquired the Washington Post, for 250 million dollars, in 2013. He is also a major shareholder in Google. He also contributes to charitable causes in the US, notably in education, healthcare, and environment protection.
Bill Gates ($90 billion)
Bill Gates is the founder of Microsoft. Bill Gates was initially the wealthiest man on the planet for quite some time until Carlos Slim overtook him in 2013 and Jeff Bezos in 2017. Bill Gates was born in Seattle, Washington on October 28, 1955. The billionaire did not complete his college education at Harvard and started Microsoft with his friend Paul Allen. The company has grown in value, thanks to the sales of the popular Windows operating system. Gates also contributes to charity and runs the Bill and Melinda Gates Foundation together with his wife, Melinda.
Warren Buffet ($84 billion)
Warren Buffet was born on August 30, 1933, in Nebraska. He is widely known for his investment holding company called Berkshire and Hathaway in which he is the largest shareholder since 1970. His investment philosophy is premised on value investing, and he is known for his frugal lifestyle despite owning such a massive fortune. Warren attended the University of Nebraska where he studied Business Administration and attended Columbia University, where he graduated in 1951 with a master's degree in economics. Warren is also acknowledged for his philanthropic acts in the US where he contributes 85% of Berkshire holdings to five foundations. He also donates to Democratic candidates.
Bernard Arnault ($72 billion)
The French investor Bernard Arnault is known for his art collections as well as business interests in the fashion industry. Bernard was born on March 5, 1949, and is the richest man in France. He currently resides in Paris. Arnault is the chairperson of LVHH, a luxury goods company that has helped him build his wealth. His other notable investments that have helped to build his net worth are in art collections. Through the company, several awards have been given to him in recognition of his efforts to popularize contemporary art.
Mark Zuckerberg ($71 billion)
The Facebook co-founder and CEO was born on May 14, 1984, in White Plains, New York. Mark's wealth is largely attributed to his majority shareholding in Facebook stocks. He is also a philanthropist since he has made huge contributions to charities like the Chan Zuckerberg Initiative and education efforts. While at Harvard University, he and his friends founded Facebook, which was initially designed as a college networking site, but later grew to the billion dollars social website it is today.
Amancio Ortega ($70 billion)
Known for the Zara clothing line, Ortega is a Spanish billionaire who made his fortune from the Inditex fashion group that owns Zara among other accessory shops. He was born on March 28, 1936, in Leon, Spain and currently lives in A' Coruna. Apart from owning Inditex, Ortega has acquired important assets like the Epic Residences and Hotel in Miami Florida and the Torre Picasso building in Madrid. 
Carlos Slim ($67.1 billion) 
Slim was once the richest man in the world but now ranks number seven. Carlos was born in Mexico City on January 28, 1940, and is an engineer by profession. He owns Grupo Carso, a giant company that oversees his various business interests in education, healthcare technology, sports, finance, and retail. His notable charity acts are the establishment of the Carlos Slim Foundation, which deals in the preservation of ancient documents and wildlife in South America. The foundation also caters to subsidizing health care costs including surgery as well as in education.
Charles Koch ($60 billion) 
Charles Koch is a co-owner of the famous Koch Industries, which is considered to be among the largest private companies in the US. He was born in Wichita, Kansas on November 1, 1935. The Massachusetts-trained engineer is also known for his firm belief in the free market principle of capitalism and fewer taxes and he regularly donates to Republican candidates and institutions that espouse the same principles. Despite not granting media interviews, he is still regarded by the press as among the most influential people in the US.
David Koch ($60 billion) 
David is also a co-owner of the Koch Industries, which is a family run enterprise together with his brother. Born on May 3, 1940, David trained as a chemical engineer just like his elder brother Charles Koch at the Massachusetts Institute of Technology. Koch also believes in less taxes and a free market enterprise, and this has seen him donate to Republican and candidates who share this vision. Through his foundation, David H. Koch Charitable Foundation, he makes donations to organizations dealing in medical research, art education, and prison reform.
Larry Ellison ($58.5 billion) 
The Oracle co-founder, chief technology officer, and executive chairperson was born on August 17, 1944, in New York. His fortune is attributed to the success of Oracle in selling unique database systems while competing with firms like Sybase and Microsoft. Ellison also contributes to charity, and he has joined other billionaires in signing the giving pledge. He contributes one percent of his wealth to charities and medical research, education, and political causes. The billionaire is a licensed pilot and owns planes, including two military fighter planes.
Inequality
Although the world has a number of extremely wealthy individuals, there are also billions of people on Earth living in poverty. This is most evident in the world's most unequal countries. 
The Richest People in the World
| Rank | Person | Country of Residence | Estimated Net Worth (Billions of USD) |
| --- | --- | --- | --- |
| 1 | Jeff Bezos | United States | 112 |
| 2 | Bill Gates | United States | 90 |
| 3 | Warren Buffett | United States | 84 |
| 4 | Bernard Arnault | France | 72 |
| 5 | Mark Zuckerberg | United States | 71 |
| 6 | Armancio Ortega | Spain | 70 |
| 7 | Carlos Slim | Mexico | 67.1 |
| 8 | Charles Koch | United States | 60 |
| 9 | David Koch | United States | 60 |
| 10 | Larry Ellison | United States | 58.5 |