Jump To
Natural gas is one of the most important resources used throughout industries and households across the globe. Being the least polluting fossil fuel currently used for energy, natural gas has an extensive global market; it is used eminently for producing electricity, powering cars, and cooking. Surprisingly, this reliance has only come up in the past 200 years. This is because while this fossil fuel was most likely first mentioned in 900 BC in China, it was only truly used commercially as a fuel in 1785 in Britain. Since then, the odorless and colorless gas has been established immensely in infrastructure, production, and consumption.
The world's largest natural gas field globally is the South Pars/North Dome field, located in Iran and Qatar; it contains an immense 51 trillion cubic meters of recoverable reserves. And in terms of the total reserves by country, Russia has the most proven reserves of approximately 48 trillion cubic meters of natural gas. 
With the increasing consumption rate, experts predict that natural gas levels could reach depletion within the next 100 years. While the pandemic and recent political conflicts between Russia and Ukraine have led to a drop in global supply, it is predicted that production will reach previous highs by the end of 2022. Now, let's look at the global natural gas production by country.
1. United States of America - 934.2 billion cubic meters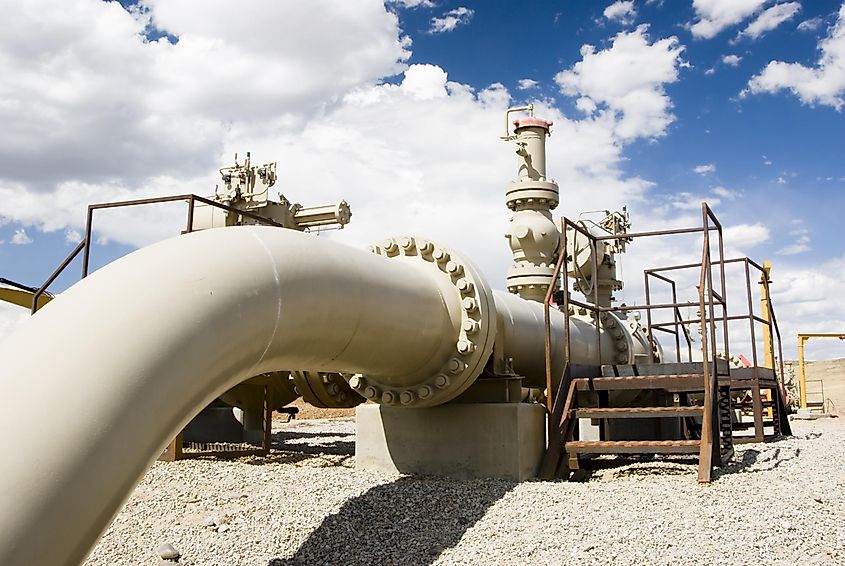 Although the United States may not hold the largest reserve of natural gas in the world, it is by far the largest producer of natural gas globally. While production dropped by 1.9% in 2020 due to the global pandemic, the U.S managed to produce an astonishing 934.2 bcm in 2021, which accounts for more than 23% of global production. That being said, they are also at the top of global consumption charts due to the country's significant heating and energy requirements.
2. Russia - 701.7 billion cubic meters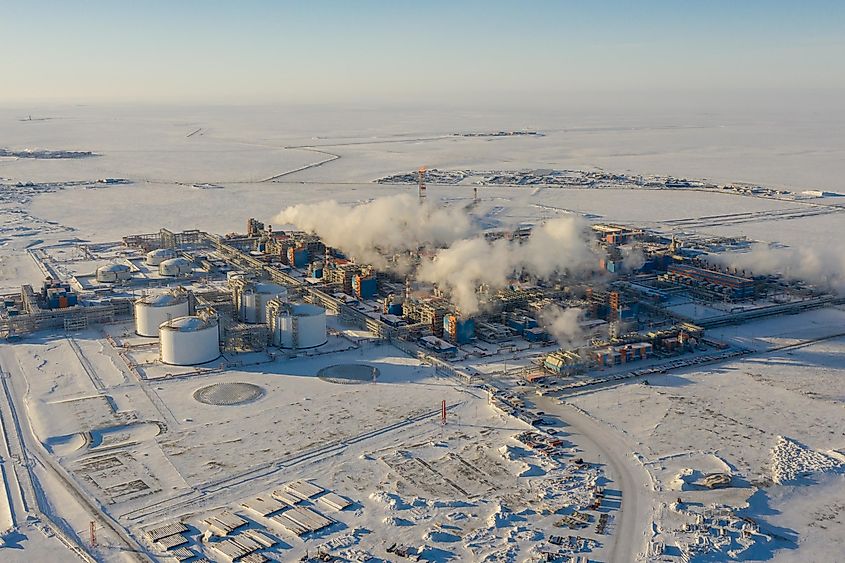 While being struck by the pandemic and recent conflicts with Ukraine, Russia holds a commanding spot with 17% of global production and the largest known reserves. In 2021, the country produced 701.7 bcm of natural gas and was also the largest exporter, with the European Union being one of its largest customers. However, with most of their connecting pipelines going through Ukraine and the EU vowing to reduce Russian reliance, the country has seen a massive drop in exports and may drop in production soon. Russia has also faced many disagreements over the past two decades with the Ukrainian government and companies, which has led to disruptions and financial losses to their gas exports.
3. Iran - 256.7 billion cubic meters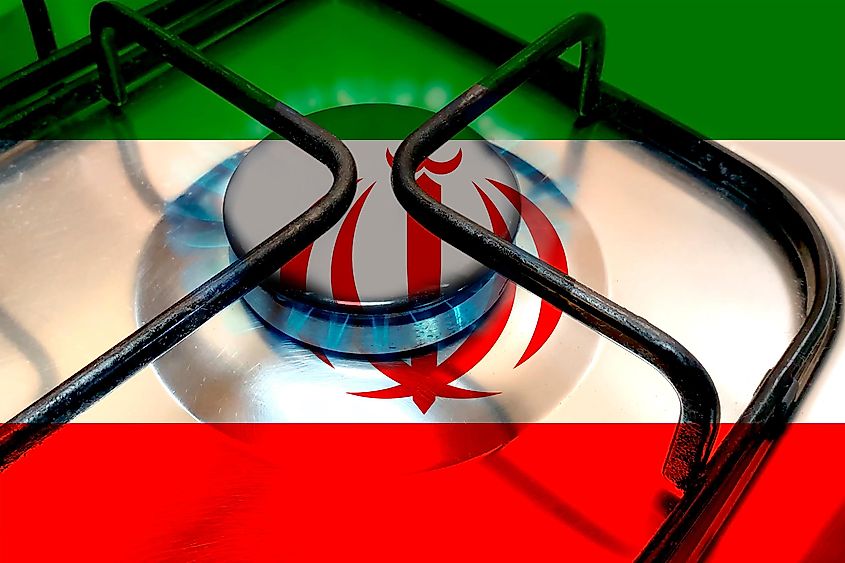 Thanks to large proven reserves and an immense capacity, Iran's government has recently taken an aggressive stance on natural gas and has come up to third place in global production over the past few years. While U.S. sanctions have proven to be a hurdle, the current president, Ebrahim Raisi, has declared plans to utilize their 41 trillion cubic meter reserves and further increase their output by 130 million cubic m/d in 2022. Due to this, Iran has also invested heavily in additional plants and has become a global leader in gas production.
4. China - 209.2 billion cubic meters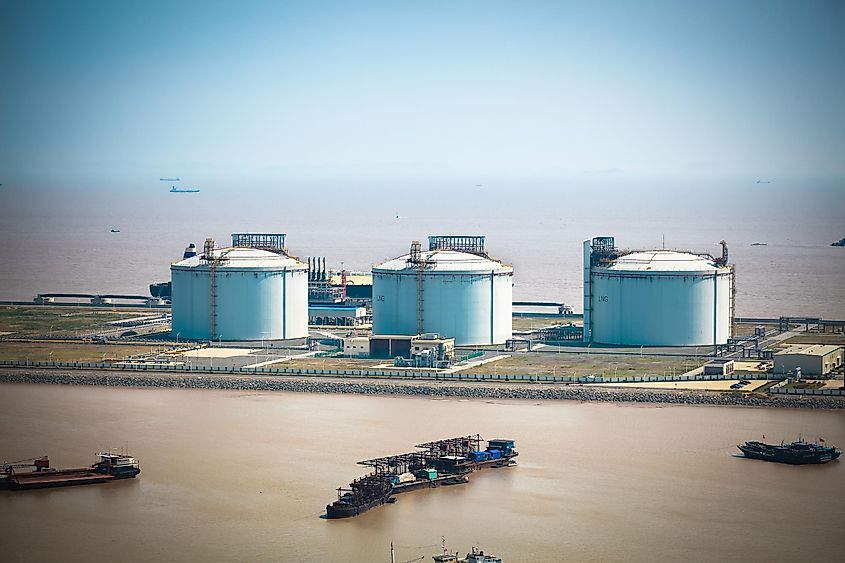 Recent developments in China, such as the discovery of the Fuling Shale Gas Field, have boosted China's production and reserves up by impressive numbers in the past decade. This new field has more than 400 wells and aims to produce 42 bcm within 2023 alone. This has brought up China's total production to 209.2 billion cubic meters, but, surprisingly, the nation is still one of the world's largest natural gas importers. This is due to immense growth in consumption over the past decade and an increase of 13% in 2021, bringing the yearly consumption to 378.7 bcm. To tackle this, the country has developed plans with Russia, Myanmar, and other countries to increase imports over the past few years. Also, with further plans to increase natural gas dependence, China has introduced subsidies and benefits to companies in an effort to boost local production.
5. Qatar - 177 billion cubic meters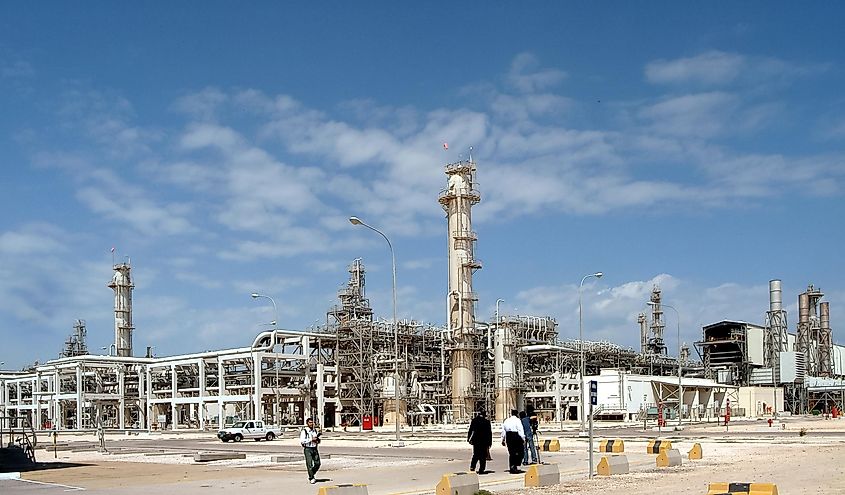 With the sudden drop in Russian natural gas export quantities due to political situations, Qatar is one nation that has taken complete advantage of the situation. This is due to many European countries looking for non-Russian gas suppliers to which Qatar, with the third largest proven natural gas reserves, has provided a solution. Moreover, with Qatargas being the world's largest liquefied natural gas, Qatar has immense potential to tap into its 23 trillion+ cubic meter reserves.
6. Canada - 172.3 billion cubic meters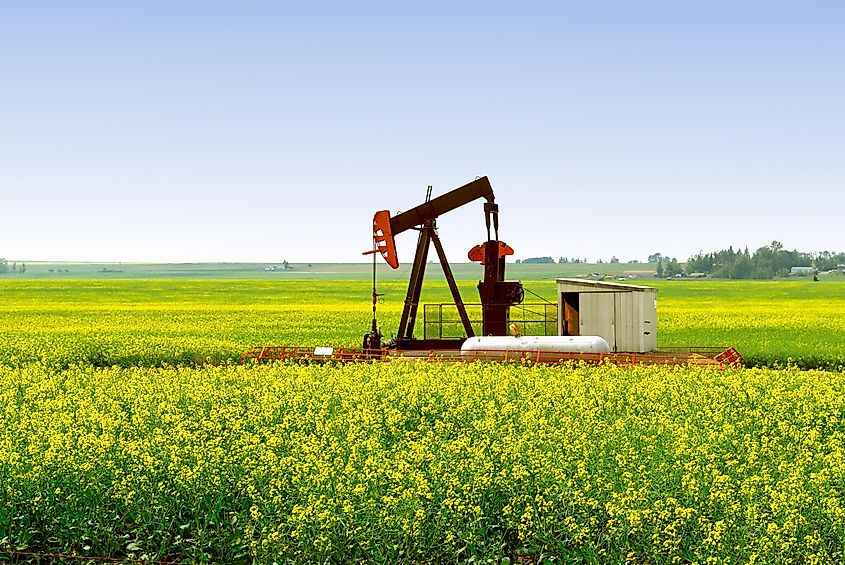 The second largest country in the world and one known for its peaceful environment and picturesque winters, Canada is just behind Qatar in natural gas production. With the primary gas fields located in the Western Canada Sedimentary Basin, the country holds 1% of global reserves and is also one of the largest exporters. Surprisingly, even with 38% of its energy demand met using natural gas and a continuous increase in yearly consumption, Canada has maintained a significant infrastructure for both local consumption and global exports.
7. Australia - 147.2 billion cubic meters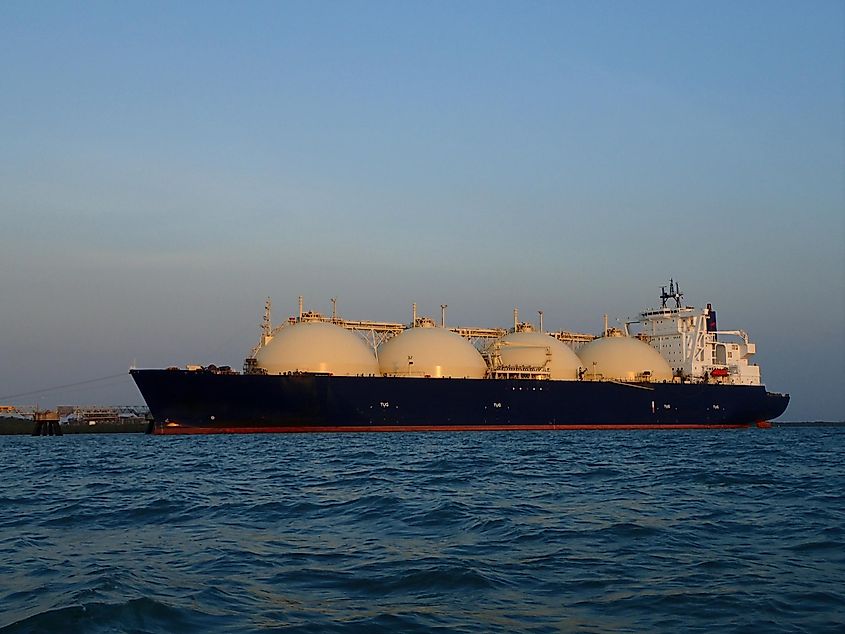 While the continent island of Australia may be secluded in the physical sense, in terms of natural gas, the nation is well connected as one of the largest global exporters. However, while having a robust infrastructure set up, recent developments such as extreme weather and political events have led to a gas shortage in Australian supply. This has pressured the country to curb exports to meet the 40 billion (approx.) billion cubic meters of natural gas consumed locally.
8. Saudi Arabia - 117.3 billion cubic meters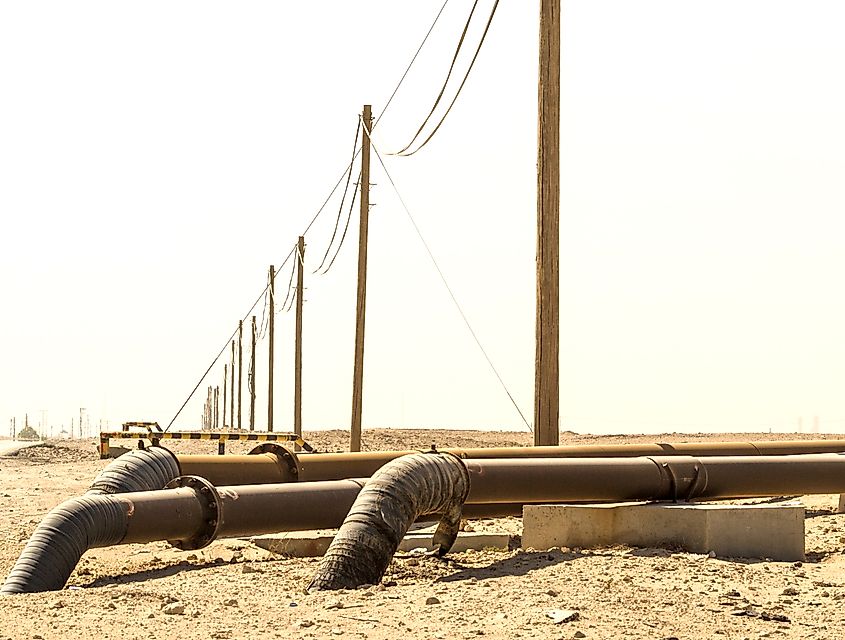 Besides being one of the global leaders in oil production, Saudia Arabia also holds the 8th spot for global natural gas production, with 117.3 bcm produced annually. The nation is also on a rising production rate with five new natural gas fields being discovered in the past year and plans to increase its gas infrastructure immensely. This is led by large regional companies, such as Saudi Aramco, which has recently awarded contracts for developing a massive $110 billion gas field in the Jafurah Basin. Surprisingly, Saudi Arabia has zero imports and exports as of 2022 but plans to begin trade of natural gas by 2030.
9. Norway - 114.3 billion cubic meters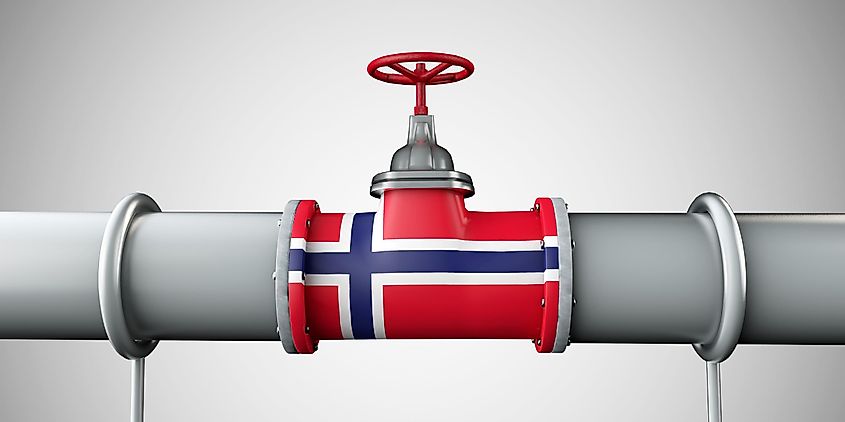 Norway is Europe's second-largest natural gas provider producing 114.3 bcm in 2021, out of which the majority is exported to Europe and other nations. The country is also set to increase exports due to European countries waning off Russian gas imports due to the ongoing condition with Ukraine. Norway itself, however, only accounts for 0.1% of global consumption. Due to this, the Norwegian economy is highly reliant on its natural gas exports which accounted for 60% of the nation's total good exports in 2021. Although, the country has also faced issues with oil and gas workers facing multiple strikes that led to a 5% increase in European natural gas futures in July 2022.
10. Algeria - 100.8 billion cubic meters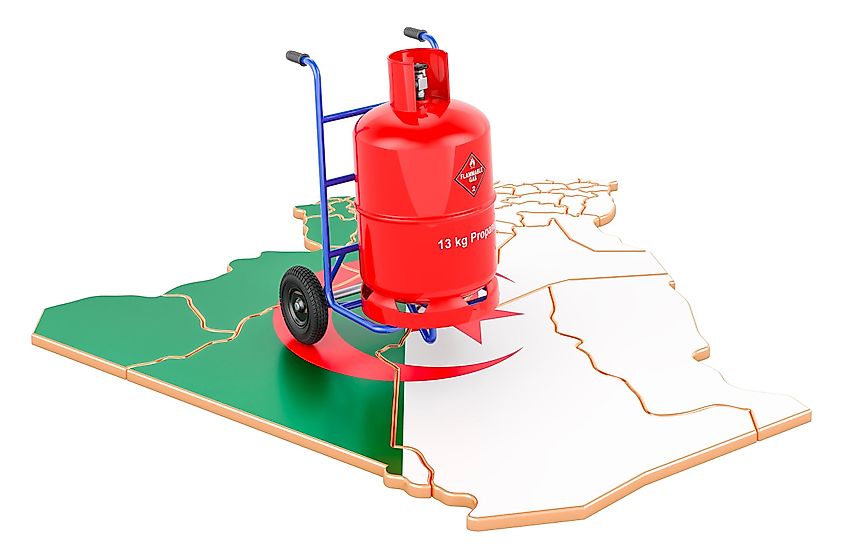 Following shortly behind Norway in 2021, Algeria is the world's 10th largest producer of natural gas, having produced 100.8 billion cubic meters last year. It is also just behind Norway in terms of European exports, being the third largest exporter to the EU. In 2019, the Algerian government faced significant protests, which led to the ushering of President Abdelaziz Bouteflika and brought in many plans to increase and expand global exports and impact energy markets. Albeit, the government is facing limitations in terms of capital and infrastructure as the current pipeline infrastructure in 2022 limits transfer to Europe at 42 bcm per year. 
As natural gas is a limited resource, there is only a specific limit to the amount that can be extracted and utilized for energy. Getting an exact estimate of the time we have left is quite tricky due to the unpredictability of consumption, production, and even the discovery of new reserves. For example, while Saudia Arabia's discovery of five new natural gas fields is a major boost to proven reserves, consumption has also rebounded an astounding 5.3% in 2021 following the pandemic. Thus, we are gradually leading to a situation wherein our known reserves will be depleted, leaving no options for the market. Some experts believe this could be as soon as 2060 with the current reserves. So, to avoid a situation where we diminish a vital commodity, it is essential to find alternatives and manage the consumption of natural gas and other fossil fuels.