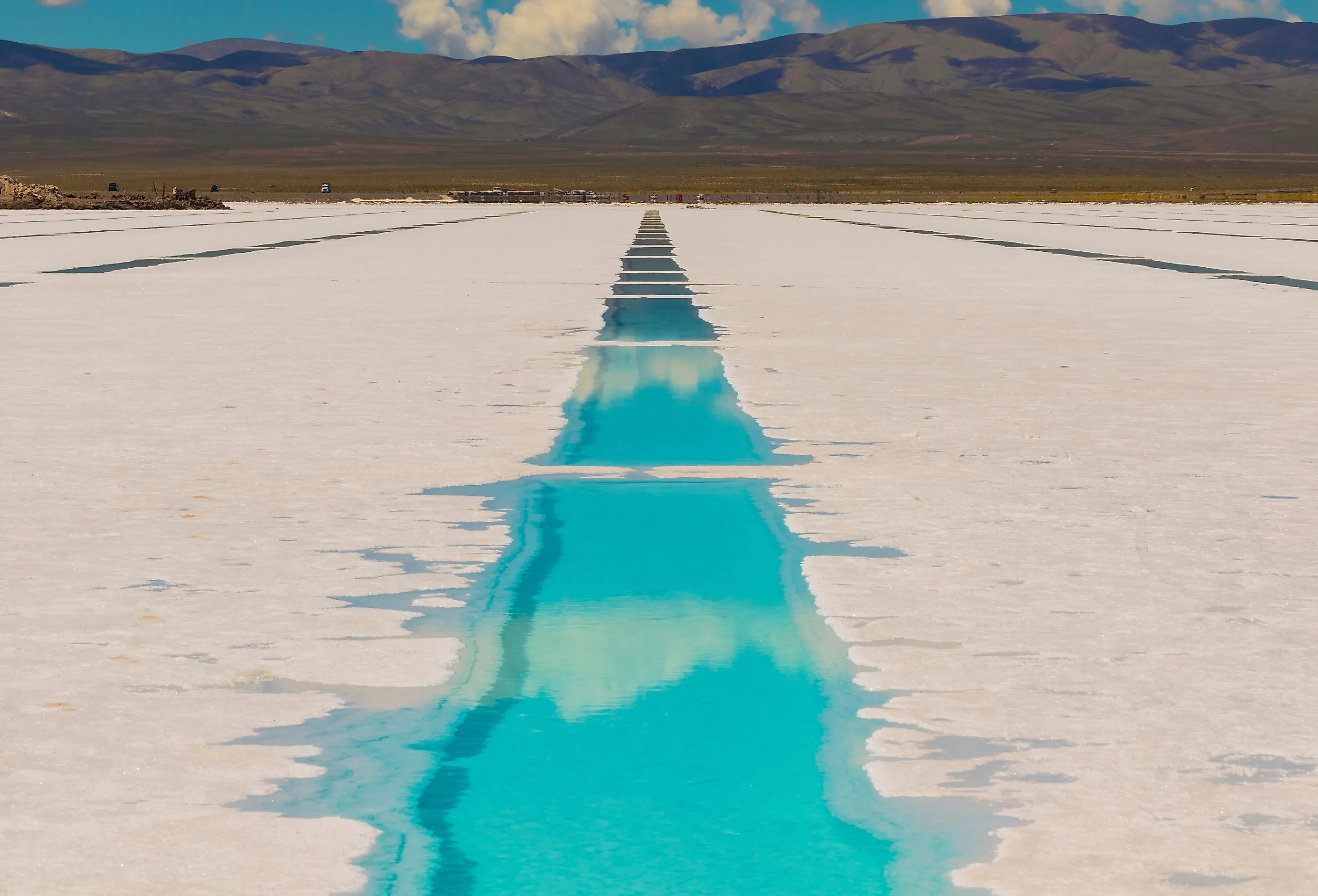 The 10 Largest Lithium Mines In The World
Lithium's vital role in energy production and storage has earned its spot as one of the most mined materials in the 21st century. Australia is the world's leading lithium producer, producing over 62,000 tonnes, with Chile and China trailing at 39,000 and 19,000 tonnes. This alkali earth metal is of great importance in the electric industry since its low atomic mass and unique electron configuration have made it an efficient and sustainable component in phones, vehicles, and ionic batteries. Lithium has also attracted environmentalists for its role in sustainable electrical storage since it facilitates the reuse of drained batteries. The lithium market volume is projected to grow by roughly 12% from 2023 to 2030, with investors favoring it over other precious metals due to its promise, particularly due to its introduction of electronic vehicles (EVs) in Germany and China.
Greenbushes Lithium Operations: Albemarle Corp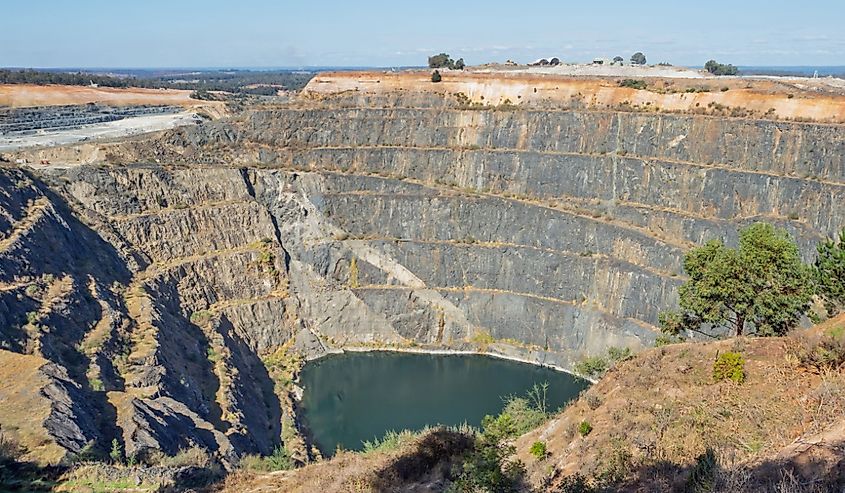 The world's largest mine is Albemarle's Greenbushes mine in Western Australia. The mine is located south of Perth and is accessible via the South Western Highway between Bunbury and Bridgetown to Greenbushes Township as well as via the paved Maranup Ford Road to the Greenbushes Mine. Albemarle's shares are primarily split between the Chinese firm, Tianqi Lithium Industries, and American-based Albemarle Corp owns the remaining 49% of shares. The mine is expected to operate until 2039 and produce 155.8 thousand tonnes of lithium in 2022. The company completed its expansion plan in 2020 and created 300 jobs thanks to that project. Three existing pits will be combined to boost mining rates by 16 million bank cubic meters.
Salar de Atacama Mine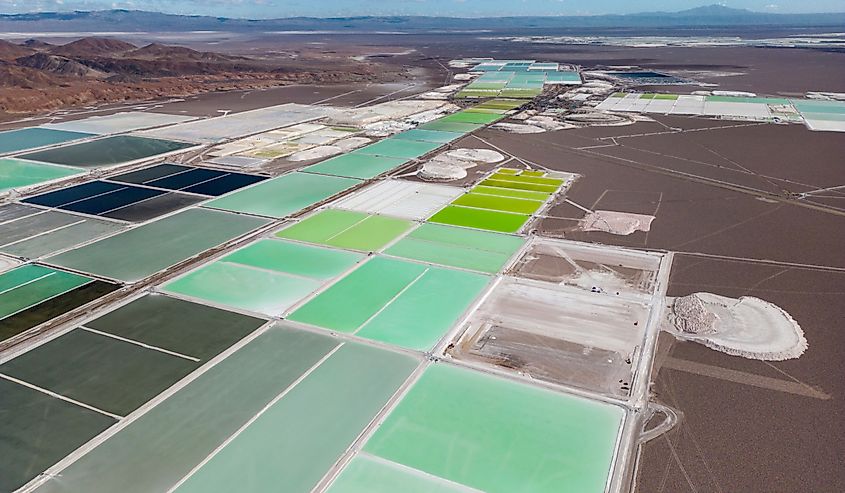 The second largest lithium mine is located in Antofagasta, Chile. It produced 135.4 thousand tonnes of lithium in 2022 and is set to stay functional until 2030 under the administration of Sociedad Química y Minera de Chile (SQM). The mine is located in the Atacama Desert, a rich environment that contains almost 9.2 million tonnes in reserves. Therefore, Chile was responsible for 26% of lithium production in 2021. Albemarle and Chilean SQM have invested $2.3 billion in 2022 and are responsible for excavation in the Atacama Desert. There have been some challenges in mining due to the demand for mining technologies that do not rely on water and conventional evaporation techniques. Therefore, some projects that do not adopt new environmentally friendly technologies have not had a substantial effect on the mass drilling and production of lithium, but have set all eyes on the new technologies Chile will bring to the mining scene and increasing investments. 
Mount Marion Lithium Mine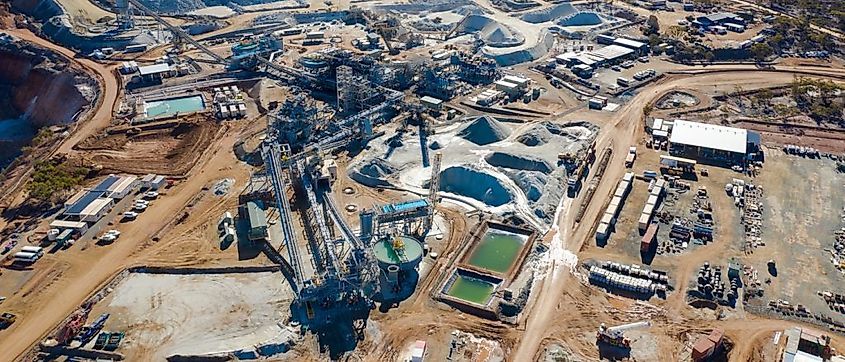 The Mt Marion lithium mine has made significant improvements to optimize its production, such as advancements in communication, LNG-fired power stations, and sustainable water security solutions. The mine is located southwest of the Kalgoorlie mine in western Australia and has produced almost 56 thousand tonnes of lithium hydroxide in 2022. It is owned by Mineral Resources which is jointly working with Jiangxi Ganfeng Lithium Co. The mine is set to remain in production till 2047. 
Mount Cattlin Lithium Mine
Mount Cattlin's Lithium Mine has a resource estimate of 12.2 Mt at 1.3% Lithium Dioxide. The open pit mine is located two kilometers north of Raventhorpe and commenced operations in 2016. Since the mine relies on solar power and renewable energy resources, it has been able to cut costs and deliver increases in Mineral Resource tonnage from 21% to 13.3Mt at 1.2% Li2O in 2022. The mine is set to operate till 2025 and is fully owned by the Argentinian company, Allkem. In April 2022, a new project was launched in a major 147-hole to increase the longevity of the mine and revise reports regarding mineral resources and ore reserves. 
Pilgangoora Project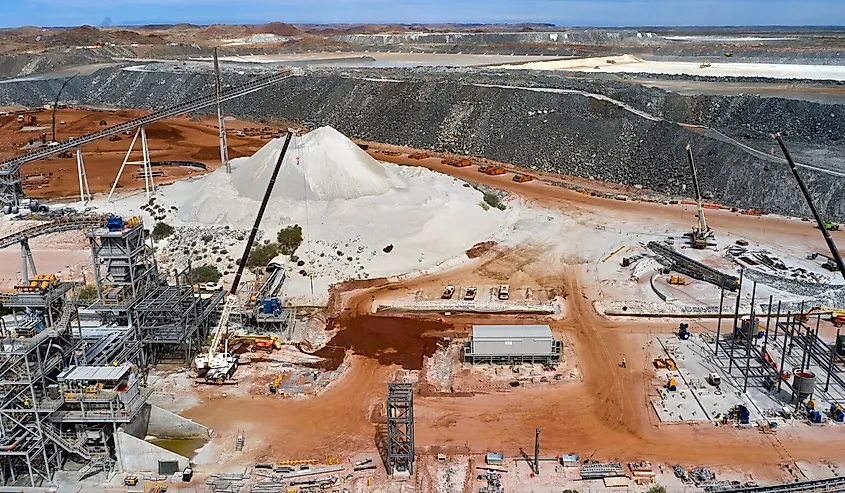 The Pilgangoora Project is a surface mine that is also located in western Australia. It is located south of Port Hedland in the Pilbara region and is projected to remain functional till 2060. This mine has made several technological advancements in the automation of vehicles and drills. Cutting costs and optimization have increased the firm's output by 100,000 dry tonnes annually. The company intends to add more projects at the end of 2023 with the primary purpose of expanding operations to reach full capacity and yield. The Pilgangoora project is estimated to contain proven and probable reserves of 214.2Mt grading 1.19% Lithium Oxide. The project uses open pit mining techniques and its concentrator plant has an ore processing capacity of 2 mtpa and is set to increase by more than 2 folds after the expansion of the mine.
Salar del Hombre Muerto Mine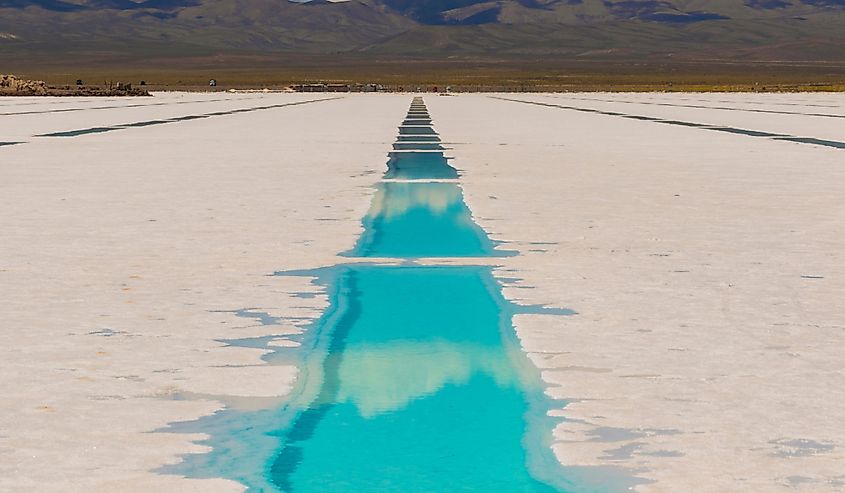 Located in Catamarca, Argentina, the greenfield mine is owned by the US-based Livent Co. which conducts operations in Singapore, Japan, China Korea, the United Kingdom, and Argentina. It is a main supplier of lithium consumers in big techs such as Tesla and BMW. The company's income has increased by  45483.3% from 2021 to 2022, as well as a 90% approximate increase in revenue. The mine has produced 32.8 thousand tonnes of lithium in 2022 and will remain operational till 2090. Livent primarily sells battery grade Lithium Hydroxide, High Purity Lithium Metal, and Butyllithium. The mine is located at a high altitude; the unique geographical characteristics such as low precipitation and inconsistent topography have caused water to evaporate at a faster rate than other mines, meaning that mining there has severe implications for the environment and greenhouse emissions. The firm intends to accelerate its project and expand it threefold despite the effects it has had on neighboring rivers and communities such as the Trapiche River. 
Salar de Uyuni Mine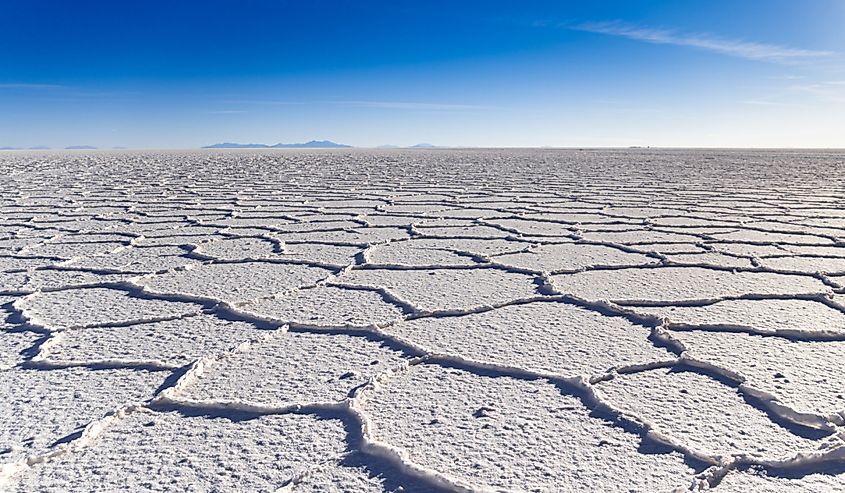 Located in Potosi, Bolivia, the greenfield mine is owned by Yacimiento de Litio Bolivianos and has yielded 14 thousand tonnes of Lithium in 2022. Even though Bolivia's salt flats contain large reserves of lithium and valuable metals, the Bolivian government has been unable to excavate or commence big-scale operations to extract lithium. However, Chinese and Russian companies have invested almost 1.4 billion to commence operations in the hopes of increasing the lithium yield which will reach 24 thousand tonnes in 2022. Despite the county being a small player compared to mass producers around the globe, recent turns of events have shed more light on the potential of the rich salt lands. 
Bikita Mine
The Bikita Mine is located in Masvingo, Zimbabwe, and is owned by Bikita Minerals (PVT). It has produced almost 26 thousand tonnes of lithium in 2022. Other than the mine's production of Lithium, it is also a world-class producer of petalite and tantalite. The Bikita mine has lithium mineral resources estimated at around  65.4193 million tons of ore. The recent mineral processing and expansion projects are projected to commence operating in late 2023, meaning that there is an expected increase in the company's yield and reserves. The company was acquired by the Chinese firm, Sinomine Resource Group, in 2022 which proposed the implementation of a new spodumene concentrate plant and the expansion of the existing petalite plant. 
Salar De Olaroz Lithium Project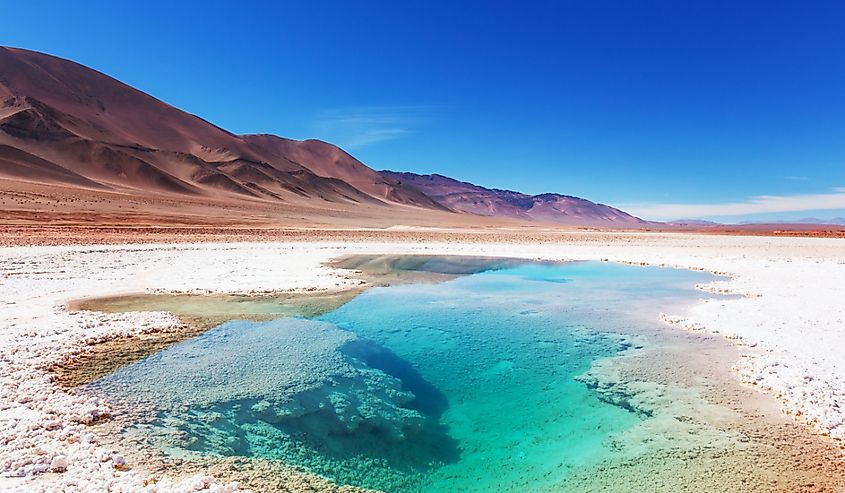 The mine has yielded 13.8 thousand tonnes of lithium in 2022 under the ownership of Alkem. It is located in Jujuy, Argentina, and is projected to operate till 2030. The firm's partnership with the Japanese firm, Toyota Tsusho Corporation has funded plans for development at Olaroz. Compared to other mines in the region such as Atacama and Uyuni, the mine has a low magnesium to lithium yield, which is preferable in the extraction and refinery processes. The company has one of the lowest production cost ratios with their cash operating cost ranging between 3,500$/t and 4,000$/t. 
The Future of Lithium
The largest consumers of Lithium are China and Korea due to their mass production of cars, batteries, and electric devices. Hydrogen tech has been trending and is well-known for its higher efficiency and sustainability compared to lithium batteries which corrode. Since hydrogen is more versatile and scalable in terms of the technologies that might rely on it, hydrogen will probably replace Lithium in batteries, but the breakthrough in hydrogen-reliant tech is yet to happen. Therefore, Lithium still assumes its position as the most vital metal in energy production and storage.