7 Greatest Women Warriors in History
When you hear stories of great warriors, typically they are stories about men. However, throughout history, there have been great women warriors who have shattered gender norms and fought for change in their communities.
Boudicca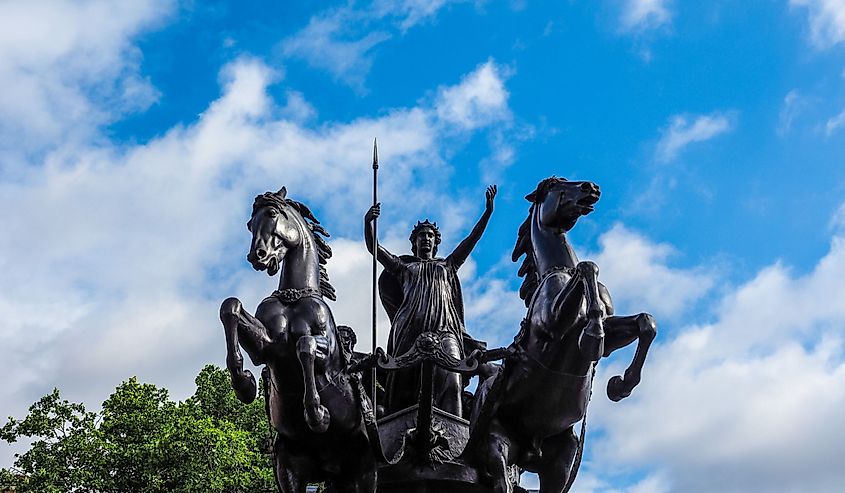 Boudicca was the queen of the British Iceni tribe. She was a determined war leader who led a failed uprising against the Roman Empire in 60 CE. To this day Boudicca remains a symbol of the struggle for independence. Boudicca's husband, Prasutagus, was king of the Iceni tribe, in what is today modern-day Norfolk, in eastern England. When Prasutagus died, the Romans annexed his kingdom, ignoring his will. His tribe and family suffered greatly. The Romans raped his two young daughters and flogged and stripped Boudicca of her possessions.
The years of horrible treatment from the Romans had worn down the Celtic tribes of East Anglia and they did not need much convincing to retaliate. Boudicca led the Iceni tribe and other neighboring Celtic tribes to destroy Camulodunum (Colchester), the capital of Roman Britain; Verulamium (St. Albans); and Londinium. Boudicca's followers killed 70,000 to 80,000 Romans and Britons before their eventual defeat by the Romans.
Fu Hao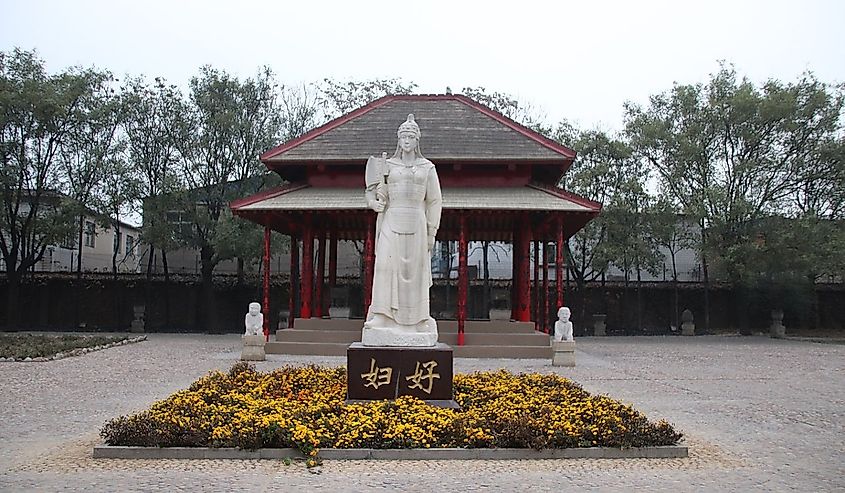 Fu Hao was a warrior from the Shang dynasty who lived during the 13th century BC. She was one of King Wu Ding's 64 wives and became the second most powerful. She was a well-known military leader and high priestess. From an early age, she had military training. One of Fu Hao's first battles was against the Tu Fang in Shang territory. Leading her troops into battle, they defeated the Tu Fang. This was one of Fu Hao's many battles. Later she commanded the largest army in ancient Chinese history, with an estimated 13,000 men. She even had her own private troops. At the age of 33, she fell ill and died. Buried in the tomb with her are over 130 weapons that attest to her military strength.
Gudit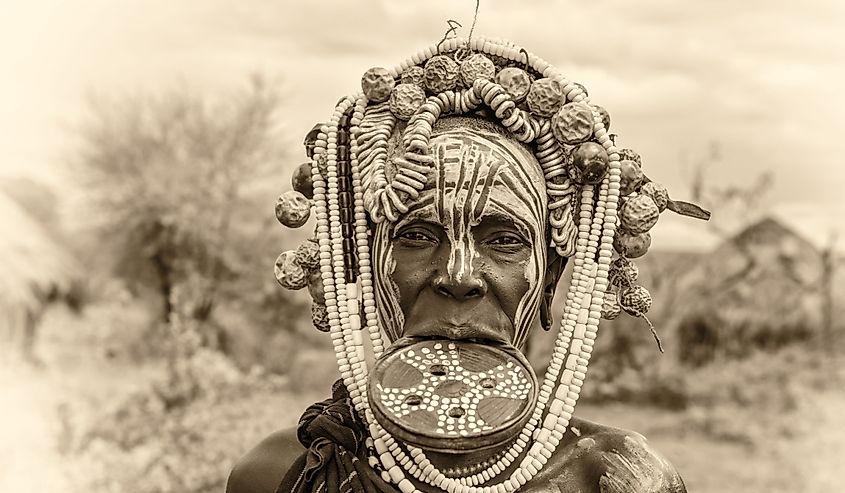 Gudit, also known in Amharic as Isat or Esato, was a northern Ethiopian rebel leader attributed to the downfall of the Kingdom of Aksum. Many traditional sources suggest she was Jewish. Information about Queen Gudit is incomplete and debated among historians as stories about Gudit are in the oracle tradition. Some documents mention a non-Christian queen responsible for the demise of the Kingdom of Aksum. There are traditional Ethiopian scholars who believe Gudit was the daughter of the Falasha rulers of Semien.
Mai Bhago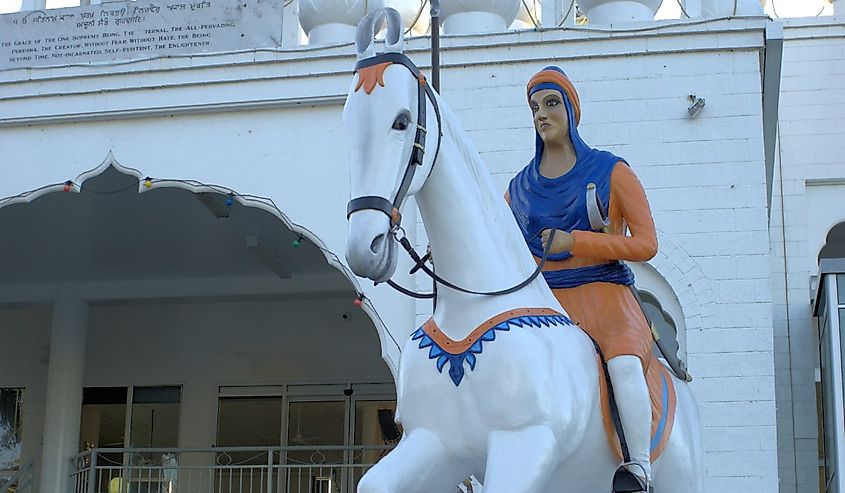 Mai Bhago was an exceptionally skilled warrior, known for her courage and faith. In 1704 Anandpur was under siege by the Mughals. Mai Bhago put on a man's dress and inspired everyone to rise. She led Sikh soldiers against the Mughals in 1705. At the siege of Anandpur Sahib, Mai Bhago rallied 40 Sikhs who abandoned Guru Gobind Singh and brought them back to the battlefield. The Sikh religion holds her in high esteem as a warrior saint.
Rani Velu Nachiyar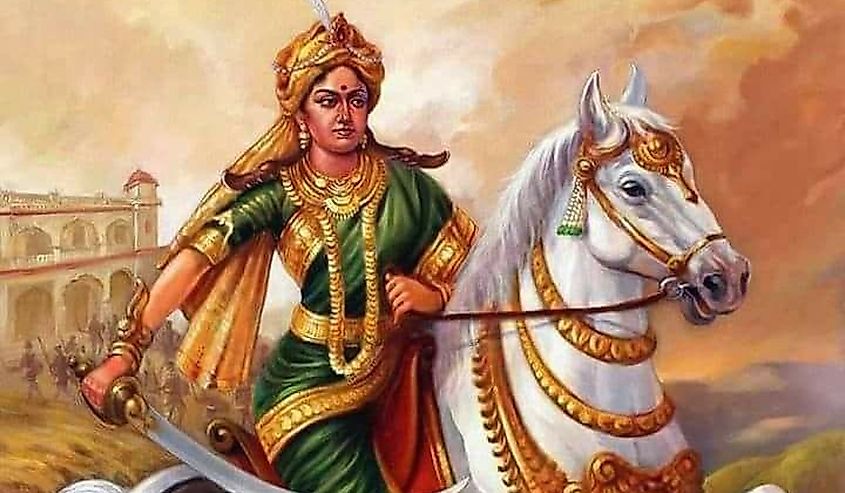 Rani Velu Nachiyar fought for India's liberation. She was the daughter of King Chellamuthu Vijayaragunatha Sethupathy and Rani Sakandhimuthal. The King raised her as if she was a boy, training her in martial arts and how to fight with a mace. Rani Velu Nachiyar was queen from 1780-1790. She is also known as Veeramangai which translates as "brave woman" for her fight with the East India Company. Formed for the exploitation of trade with East and Southeast Asia and India, Rani Velu Nachiyar was the first queen to wage war against the company.
Artemisia I of Caria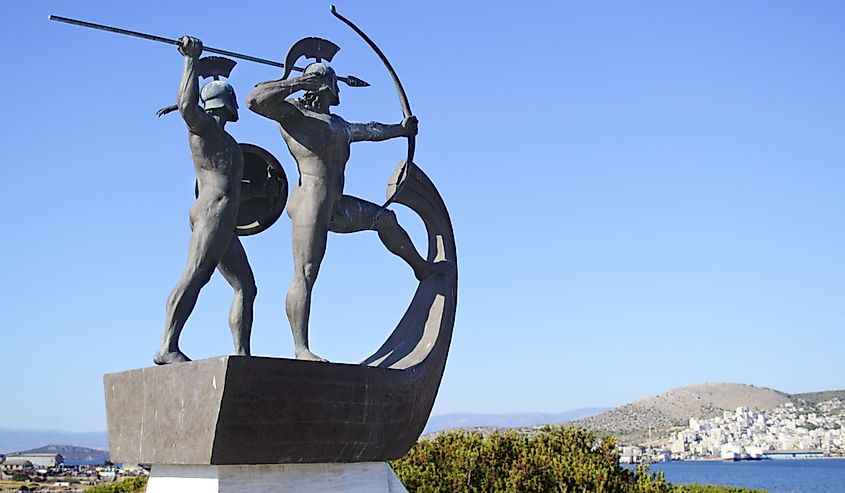 Respected for her advice and military strength, Artemisia was the queen of the ancient Greek city-state of Halicarnassus in around 480 BC. She is most well known for her role in fighting for the Persians in the battle of Salamis. During the second Greek invasion of Persia, Artemisia fought alongside Xerxes I, King of Persia. In the battle of Salamis, King Xerxes gathered all his naval commanders. All of them told him to fight a naval war except Artemisia, who warned it would not be wise. Artemisia participated in the battle of Salamis as a Persian alley. She contributed to and commanded five ships, which had the second-best reputation in the entire fleet.
Joan of Arc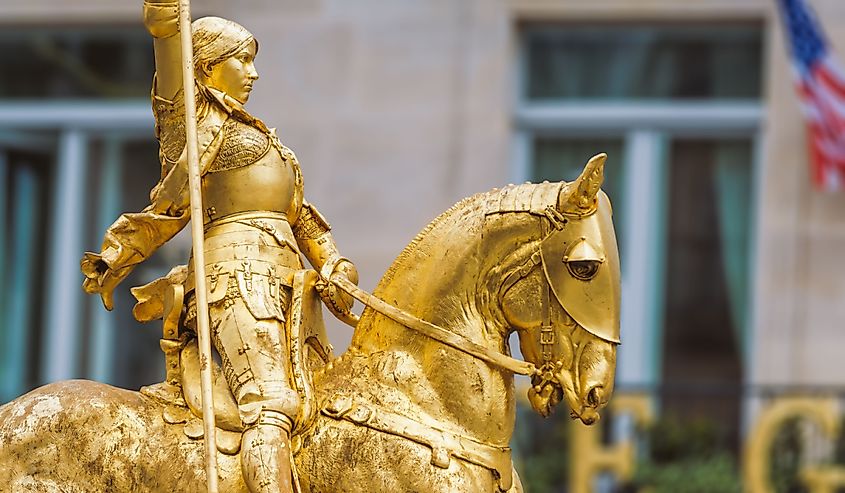 Honored as a saint and military leader from France, Joan of Arc had humble beginnings, born to a peasant family in northeastern France. In 1428 she claimed she had visions from archangel Michael, Saint Margaret, and Saint Catherine, warning her about English domination in France. The future King Charles sent her to the siege of Orléans, as part of a relief army. She arrived in 1429 and waved her banner to bring hope to the run-down French army.
Shortly after Joan's arrival, the English abandoned their siege, and Joan encouraged the French army to pursue them. Later, however, Joan participated in unsuccessful sieges where the courts lost faith in her abilities. After a trial, they burned her at the stake. Later, they found her punishment to be unjust. Joan left a legacy behind her and became a symbol of freedom and independence in France.
While today some cultures view women as passive and subservient, there have been accounts of women warriors throughout history. The women listed above transcend gender roles and acted as role models for generations of women. Beyond being fierce warriors, many of them left a legacy behind, becoming symbols of independence and freedom for their people.