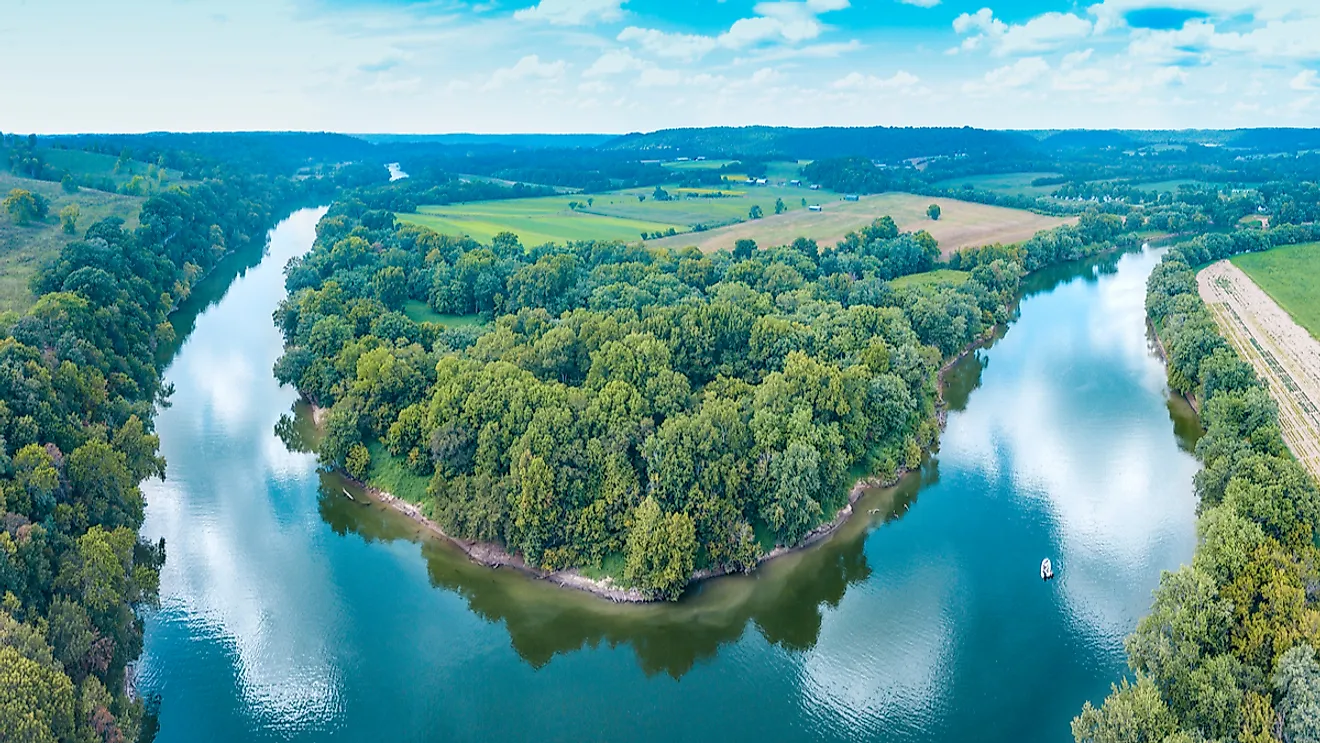 Often referred to as the New Madrid Bend, the Kentucky Bend is an exclave or subdivision of the US state of Kentucky's Fulton County and is positioned in the state's extreme southwestern part. It is a small plot of land completely cut off from the rest of the state of Kentucky by a sharp bend in the Mississippi River and neighbouring states. 
Where Is Kentucky Bend?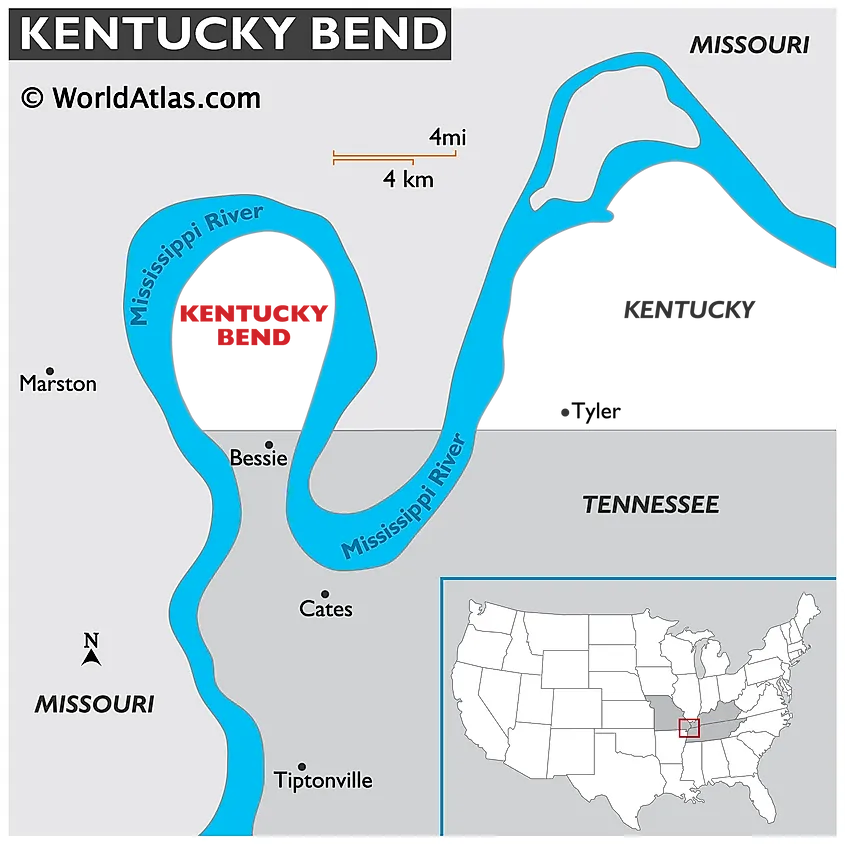 The Kentucky Bend is a part of a peninsula that is placed inside an oxbow loop meander of the Mississippi River. It is bounded in the east, west, and north by the Mississippi River and is surrounded by the US states of Tennessee and Missouri.
Geography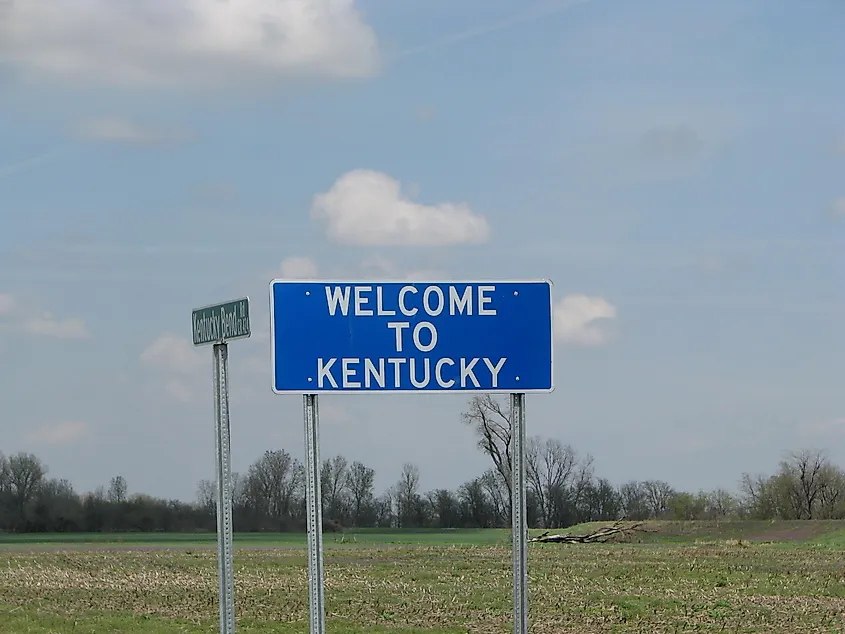 The peninsula encompasses a total land area of about 69.6 km2 of which about 45.2 km2 is land and about 24.4 km2 is covered by water. According to the Köppen classification, the region of the Kentucky Bend experiences a humid subtropical climate. The region faces a hot and humid summer season and a chilly winter season. The moist air from the Gulf of Mexico brings fairly heavy rainfall in the bend region throughout the year. Snowfall is also common during the winter months.
The bend was created as a result of a series of earthquakes referred to as the New Madrid Earthquakes which took place in the years 1811 and 1812. These earthquakes measured as high as 8.0 on the Richter Scale, making them some of the largest quakes in the history of the United States. Due to this series of earthquakes, the course of the Mississippi River was altered which resulted in the creation of this geographic anomaly. As per the 2010 US census, only about 18 people reside in the Kentucky Bend region.  
Brief History
The border between the states of Kentucky and Tennessee predates their separation from Virginia and North Carolina, respectively. This boundary, officialized in the Royal Colonial Boundary of 1665, was meant to delimit the overlapping inland areas of the Province of Carolina and the Colony of Virginia. This part of the Mississippi River also served as the location of a Civil War battle known as the Battle of Island Number Ten, which took place from February 28 to April 8, 1862.
Due to its location in the floodplains of the Mississippi River, the region had extremely fertile soil and was mainly developed as a chief cotton-producing area. It has been recorded that about 300 people resided in this region during 1870. The book, Life on the Mississippi by the American author Mark Twain also mentioned the famous 60-years-long family feud between the Darnell and Watson families that took place in the bend region.