Tunica is a small town situated in Tunica County in the US State of Mississippi. Tunica was one of the poorest places in the southern United States until 1990, and when casino gambling was introduced to the area, it became one of the country's most impoverished places. Since then, the town has become known as the location of several casinos near the Mississippi River. Nowadays, the casinos are part of Tunica Resorts and are located just outside Tunica's downtown.
The Geography And Climate Of Tunica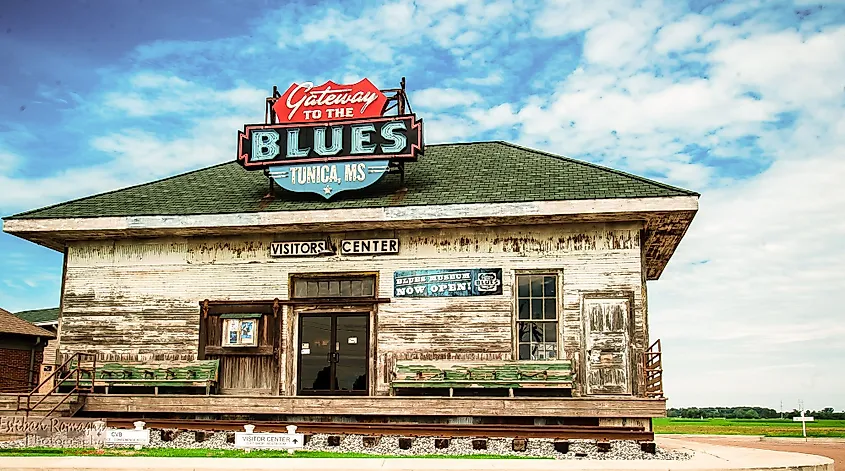 Situated close to the Mississippi River, Tunica is approximately 32 km south of Downtown Memphis, Tennessee. Tunica covers a total area of 1.8 sq. km, all of which is occupied by land. 
According to Köppen Climate Classification, Tunica experiences a humid subtropical climate with relatively high temperatures and evenly distributed precipitation throughout the year. The warmest month in Tunica is July, with an average high temperature of 27.4 °C, while January is considered the coolest month, with an average low temperature of 3.9 °C. Tunica gets an average rainfall of 1323.3 mm per year.
Brief History Of Tunica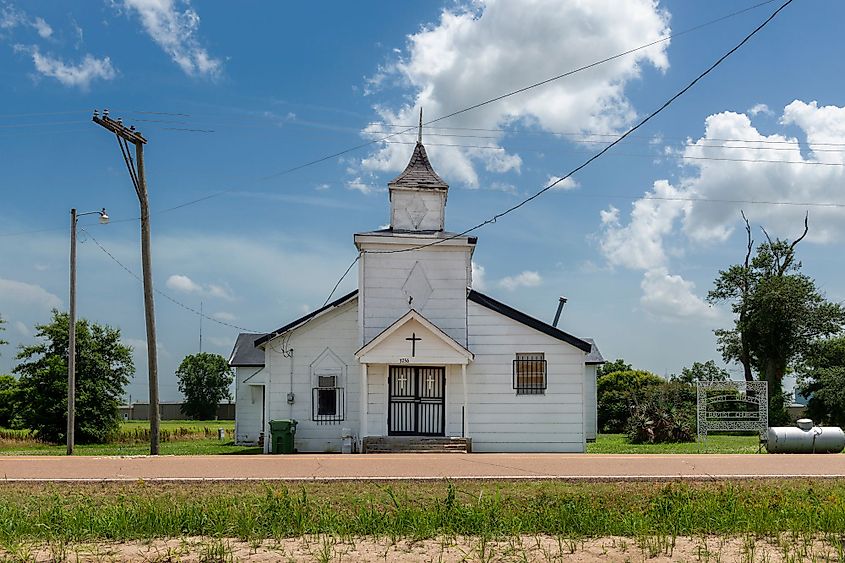 Tunica got its name after the Tunica Indians, numerous in the area. The town is the fourth to serve as the county seat of Tunica County after Commerce (1839-1842, 1842-1847), Peyton (1842, temporary), and Austin (1847 – 1888). Tunica's neighborhood, known as "Sugar Ditch Alley," got the town's national attention with its open sewer. During the early 1990s, a gambling resort area developed close to the town, attracting many people from nearby Memphis, Tennessee, West Memphis, Arkansas, and the entire Southern United States.
The Population Of Tunica 
As per the latest census, Tunica has a population of 813 people with a median age of 45.1 and a population density of 502 people per square kilometer. The town's population has been decreasing by -30.97% since the last census, which recorded a population of 1,030 people in 2010. The largest ethnic groups in Tunica are the White, most of whom are considered non-Hispanic, and they represent 58.1% of the town's population. The second-largest ethnic group are the African Americans at 35.1%. Then comes the Other races at 2.16%, Two or more races at 2.16%, and the Hispanic community at 1.21%. All households in Tunica speak English at home as their primary language.
The Economy Of Tunica 
The median household income in Tunica is $51,604, which is lower than the annual income across the entire United States. The town is currently declining at a rate of -6.69% annually and has a poverty rate of 20%. The economy of Tunica employs around half of the town's population in different industries, with the largest ones being Public Administration and Agriculture & Forestry & Hunting. The highest paying industries are Transportation & Warehousing and Professional, Scientific & Technical Services.