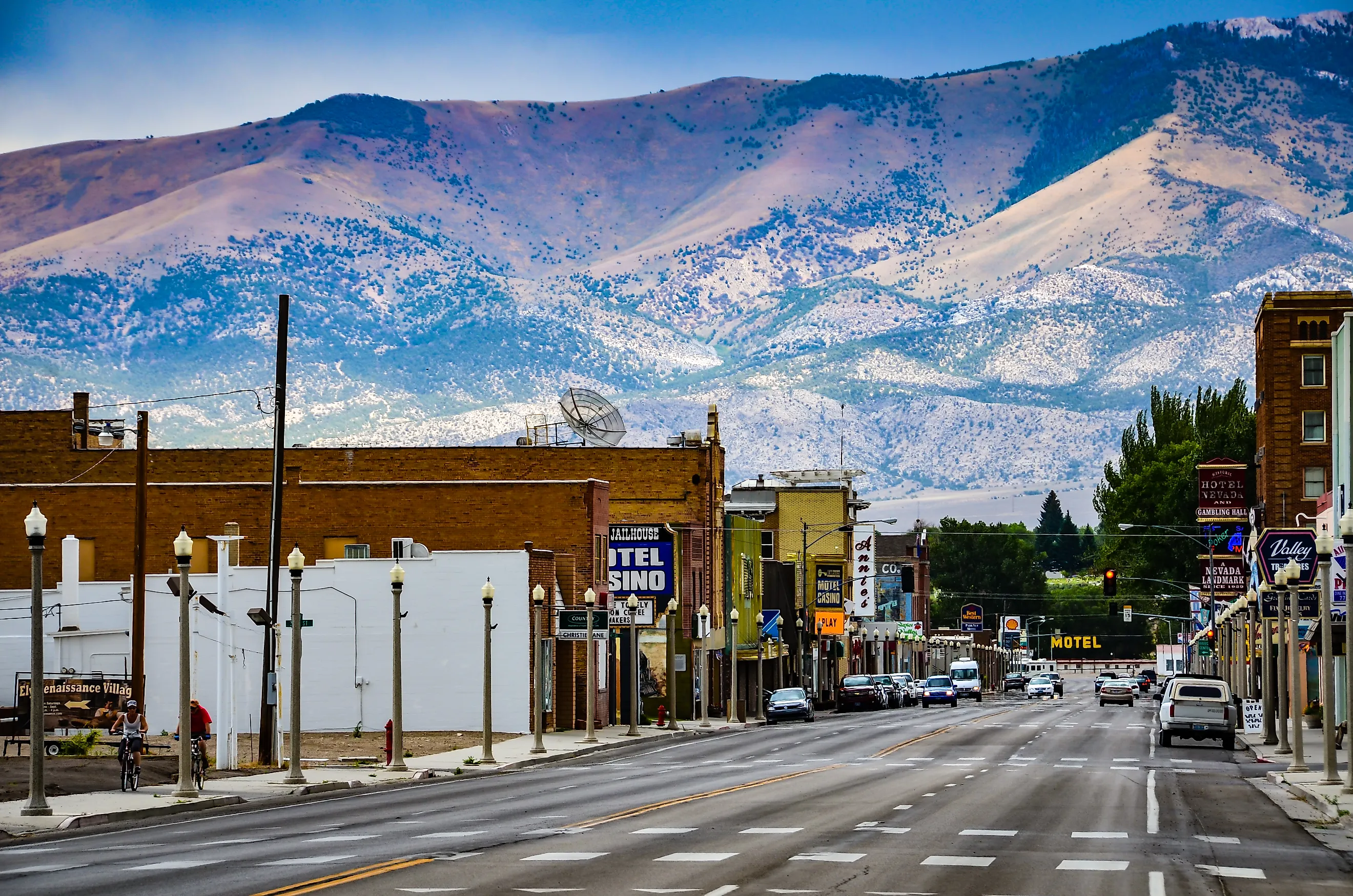 These Towns In Nevada Have The Best Main Streets
Nevada is the seventh largest state, covering 110,571 square miles. On the flip side, even though it is one of the largest states, it is also a less populated one, with a population of only around 3.1 million people. The sparse population and stunning nature make the state's small towns attractive to people seeking a tranquil vacation experience. And the thriving main streets of these towns ensure a grand celebration with loved ones following days out exploring the great outdoors around them. Even better, people can see mountain peaks from most main streets in the towns highlighted here, offering a nature view while exploring arts and history. 
Ely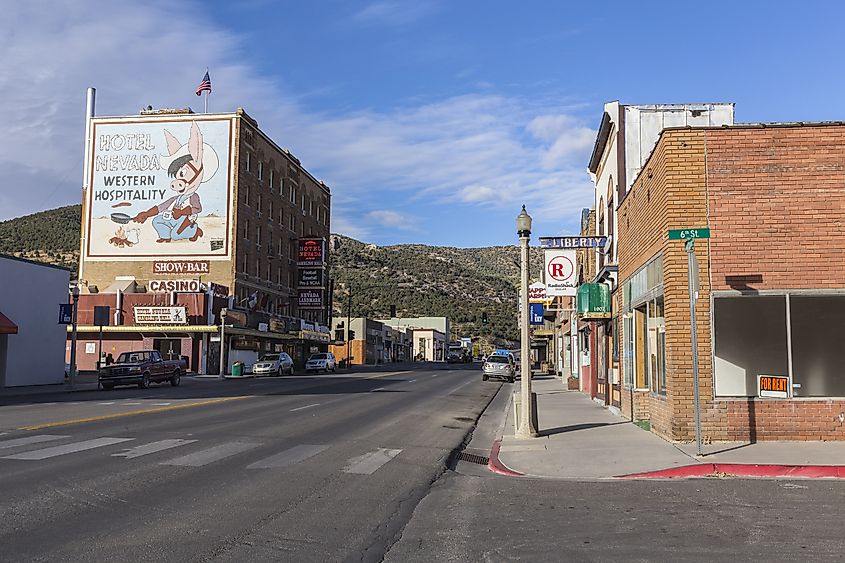 With a quaint population of 4,002 people, the main streets of Ely, Nevada, offer unique experiences full of history. Originally, this town was a station for the Pony Express, a mailing system made of people riding horses. To explore this important time in more detail, visit White Pine Public Museum in Ely's downtown core (2000 Aultman Street). Learn about the hazards and lifestyle of the Pony Express workers at this museum's unique exhibit. The town's streets also house the Nevada Northern Railroad Museum, where people can ride the old Ghost Train along the aged mining railroad tracks. Local parks in the area include Cave Lake National Park, Ward Charcoal Ovens State Historic Park, and the Great Basin National Park. Prominent water systems include Murry Creek and Lackawanna Springs.
Austin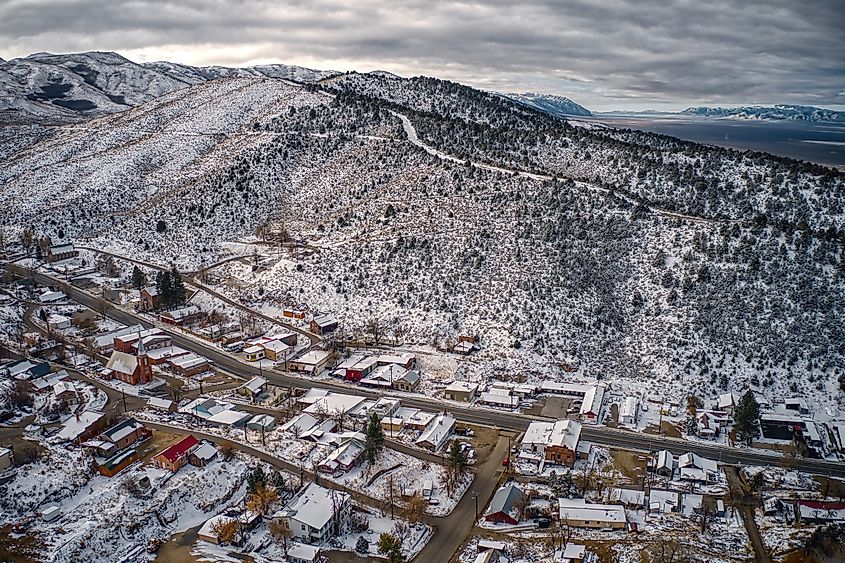 Austin has such a cool main street because it is a ghost town. That is right, a complete ghost town with empty buildings and crumbling bricks, and tourists get to see it up close. This town offers people the one-of-a-kind experience of exploring a ghost town on foot, taking in historical buildings like the three-level Stokes Castle, built in 1897. If you are a ghost hunter, bring your supplies and see what you may find in this haunted area. Some other downtown attractions include the Gridley Store, the Austin Cemetery, and the Austin Masonic and Odd Fellows Hall. The Gridley Store dates back all the way to the Civil War era and people predict that its creator, C. Gridley, still haunts the landmark. A local park to explore is Bert T Gandolfo Park, which contains play equipment, hilly desert terrain, and a public pool.
Genoa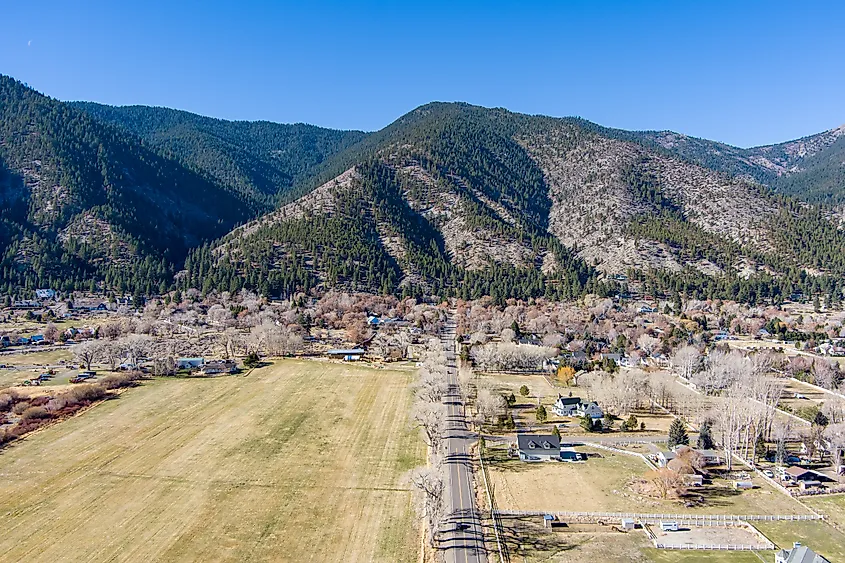 People love staying in a lakeside town, and if you are one of these people, then visit Genoa, Nevada, with Lake Tahoe to the west. People can hike and bike along its shores. People can also swim, fish, and boat in its waters. Back in town, do not miss their yearly Candy Dance Art and Crafts Fair, where people sell homemade sweets, crafts, gifts, and trinkets. This fair attracts creators from all over the west coast, so people often find unique gifts that do not exist elsewhere. To get your fill of the town's history, visit Mormon Station National Park Museum. It outlines Genoa's first settlement and trading post and what life was like back then. The museum building is actually a log cabin and shows what a trading post would have looked like.
Lovelock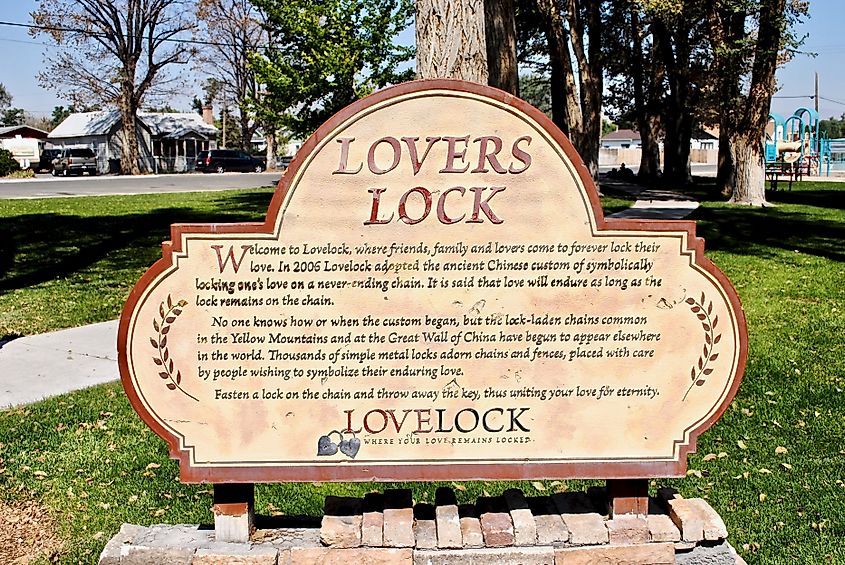 This cute town with a population of 1,845 gives people Paris vibes without having to travel overseas. The town contains a chain in Lovers Lock Plaza behind a courthouse where people attach locks to a chair, symbolizing their love for one another. While it is not a bridge, it still holds the same sentimentality. The chair currently has more than 1,000 locks. Aside from this, the town has festivals and events happening monthly, with some top attractions being the Portuguese Festival, Frontier Days, Lovelock Street Fever Car Show, and Lovers Aloft. At Lovers Aloft, people take to the sky and have hot air balloon races. Additionally, a local park to explore is Lovelock City Park, which has playground equipment, a tennis court, and space for picnicking.
Elko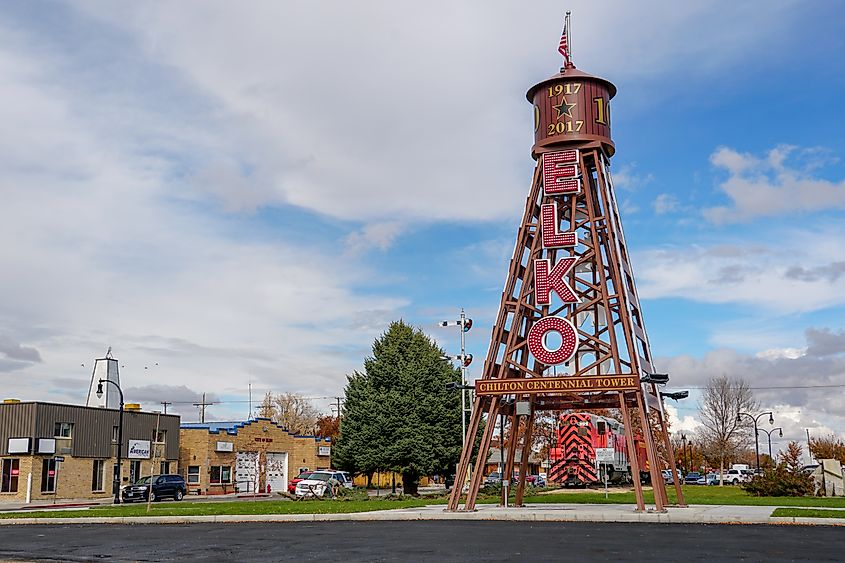 From restaurants to hotels to hiking and biking in the mountains, Elko, Nevada, offers energetic main streets while giving people a slice of nature. For dining experiences you can only get in this town's main streets, try Aspens Bar & Grill at Maverick or Coffee Garden at Maverick. The first offers a perfect atmosphere for a relaxing evening while sipping on cocktails, and at the second restaurant, enjoy a light breakfast or lunch. Elko's main streets boast art and culture. Tour the Artwalk, a span of the town where more than 40 global muralists took to the streets to paint over 50 murals. Some of the paintings touch upon the town's pioneer days and Native American roots. Additionally, two hidden gems that reside in this town are the Ruby Mountains and Lamoille Canyon Scenic Byway.
Eureka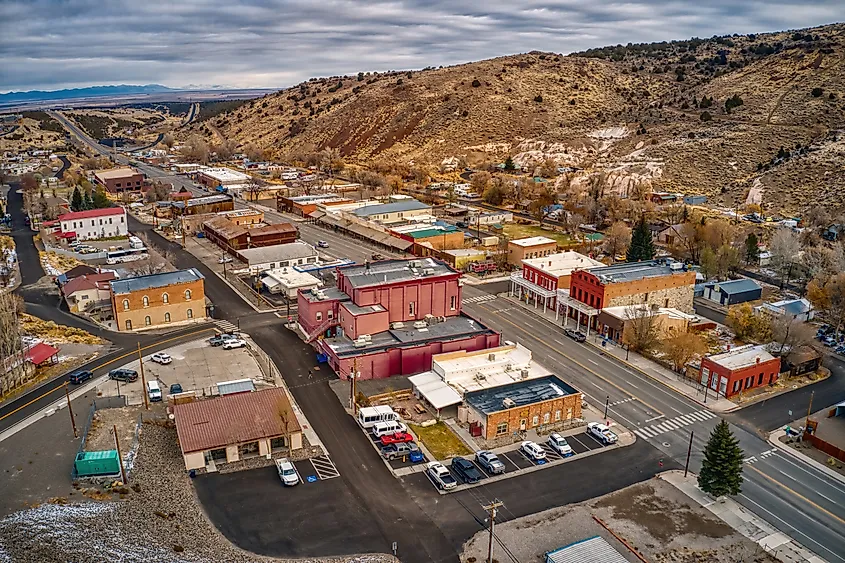 To the right of Eureka, just outside the town, is Richmond Mountain. It stands at 7,281 feet and is visible from the town's main streets. Around the mountain is Richmond Canyon Loop, where people can explore the behemoth peaks by hiking. While it is a challenging trail, it is worth it, and it spans 2.1 miles. Within the town, two other slices of nature include Goodwin Canyon and Austin Canyon. One of the best times to visit this town is July 4th. The town's main streets close and overpour with energy and festivities from events and parades. While you are in town, visit Eureka Sentinel Museum. With colonial archways and bricks, the building used to be a newspaper company in 1879. Now people tour the levels to see original newspaper equipment, as well as tools from mining. There is also a gift shop so you can pick up an item to remember the experience by.
Fallon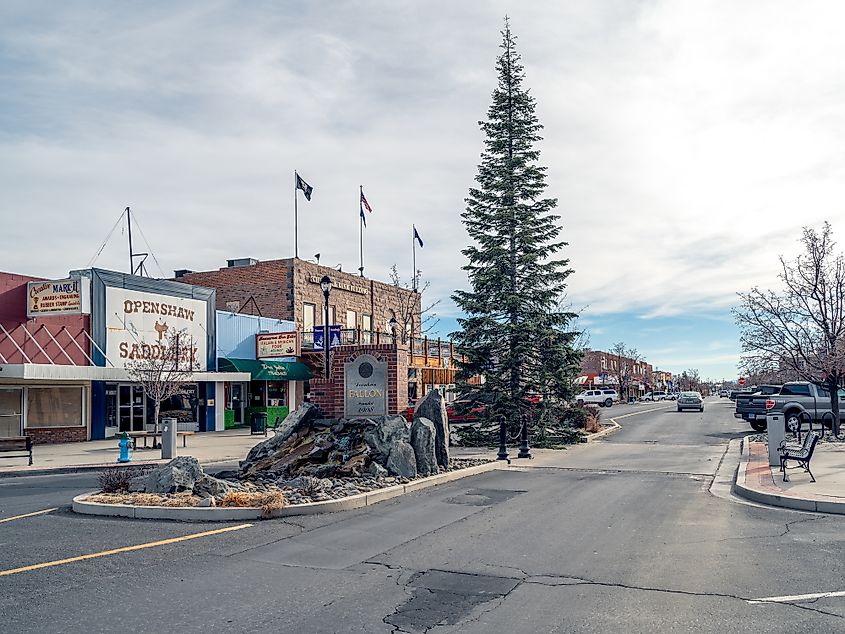 With a population of 9,325, Fallon holds the title of "Oasis of Nevada." Swooping valleys, rich history, plentiful outdoor adventures, and artsy main streets — this may be why. A top attraction is the Sand Mountain. This recreation area is 3.5 miles in length, and the public can take to the dunes with ATVs and dirt bikes. There is a 23-mile pathway for people to stay on. Just outside the town's border, explore Churchill County Parks and Recreation, a spot for the community to get together and enjoy events and the outdoors. Aside from a collection of breweries and restaurants, take to Fallon's main streets to visit Oats Park Arts Center. Not only does it contain exhibits, but local schools and artists perform here too. Some paintings people admire include Fate of Nevada Seal, Harrah's Pit, and Bloodscrawl.
Gardnerville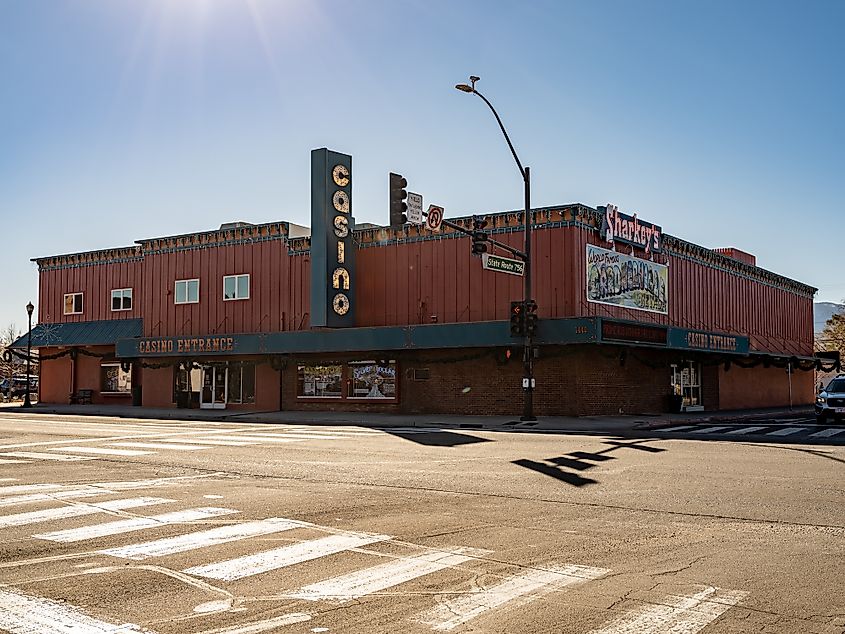 With small-town charm, a variety of stores on its main strip, and the Sierra Nevada Mountains in the background, Gardnerville is a town no one wants to leave. The East Fork Carson River outlines the town's southern border, and smaller systems like Martin Slough run throughout the area. Cheshire Antiques has two levels of vintage goods to explore, like floral dressers and gemstone rings. Also in the town's core is Chocolate Shoppe. Satisfy your sweet tooth with best-sellers like almond clusters, chocolate-dipped pretzels, and coffee bark. For some time in nature, visit Lampe Park. While it contains playgrounds and baseball diamonds for fun and family activities, it also boasts 32 acres of streams and greenery.
Compared to other locations in the world, the main streets in the towns of Nevada are more resigned, but this does not mean they do not hold charm and beauty. Hike in the mountains, sample the finest chocolate, and drive on sand dunes with an ATV. No matter which town's main streets you explore, adventure and memories await you.