Elko is a small city situated in northeastern Nevada, United States, against the backdrop of the Ruby Mountains. Being historically associated with the California Trail and the Central Pacific Railroad, Elko is recognized for its cowboy culture. It is the birthplace of the National Cowboy Poetry Gathering, which is iconic to the city's image. With the allure of being a four-season destination, there are many recreational activities from rock climbing, hunting, fishing, and rock hounding for geodes or garnets that are widely found in the mountains nearby.
Geography And Climate Of Elko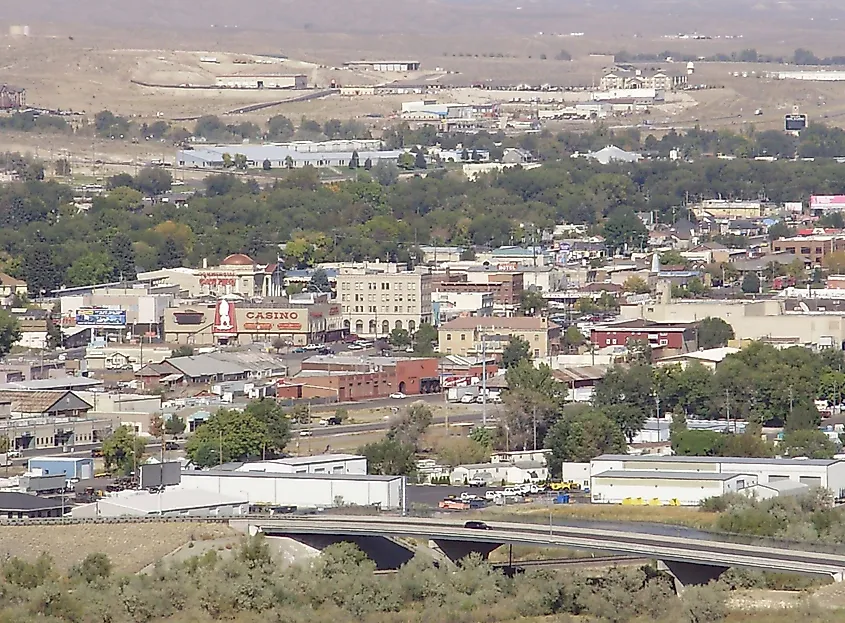 Elko is the largest city situated in Elko County in the northeastern corner of the State of Nevada. The city occupies a land area of 46.26 sq. km around the Ruby Mountains. The Ruby Dome can be found 21 miles southeast of Elko, and at 11,378 feet high, it makes up the skyline. The capital Carson City is about 320 miles to the southwest; Reno is about 290 miles west southwest, and Las Vegas is roughly 420 miles south. Of the day trips from Elko, Glenns Ferry, Idaho is about 225 miles north, the Black Rock Desert is approximately 215 miles east, and the Ruby Valley is about 54 miles southeast.
According to the Köppen Climate Classification, Elko experiences a semi-arid climate. It has four seasons, with hot and dry summers and freezing and snowy winters. The average annual temperature is 46.7 °F, with an average temperature of 70.2 °F seen in July and an average temperature of 25.1 °F seen in January. The coldest month is January, which sees a low of -43.0 °F, and July is the hottest month which sees a high of 107.0 °F. Over a year, Elko collects precipitation over 73.9 days. This includes an annual rainfall total of 10.7" and a snowfall total of 38.9". Alternatively, there are 231 days of sunshine with a median UV index of 4.1.
History Of Elko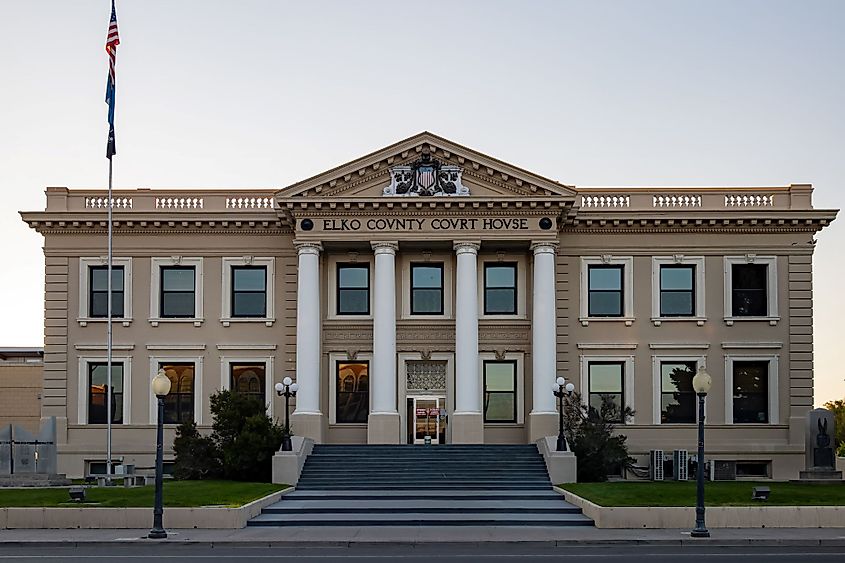 Upon the completion of the western end of the Central Pacific Railroad in 1868, the rail workers moved eastward to join the Union Pacific Railroad and set up a small tent community along the Humboldt River. Before this time, Elko served as a thoroughfare that was a part of the California Trail and saw migrants, gold miners, and wagons pass through. Although the community housed rail workers, it quickly attracted settlers, cowboys, gamblers, miners, and men with vices. At the same rate that Elko was expanding, with plots going for $300-$500 in 1869, it had also become a western town of violence, including acts of murder. Due to its rapid expansion, the city became established as a ranch supply center while branching out in mining and freighting. Of the industries, gambling, tourism, and mining would remain. In 1917, Elko was incorporated as a city. The Airmail Act of 1925 would see the first commercial airmail flight in the United States land at the would-be Elko Regional Airport.
The Population And Economy Of Elko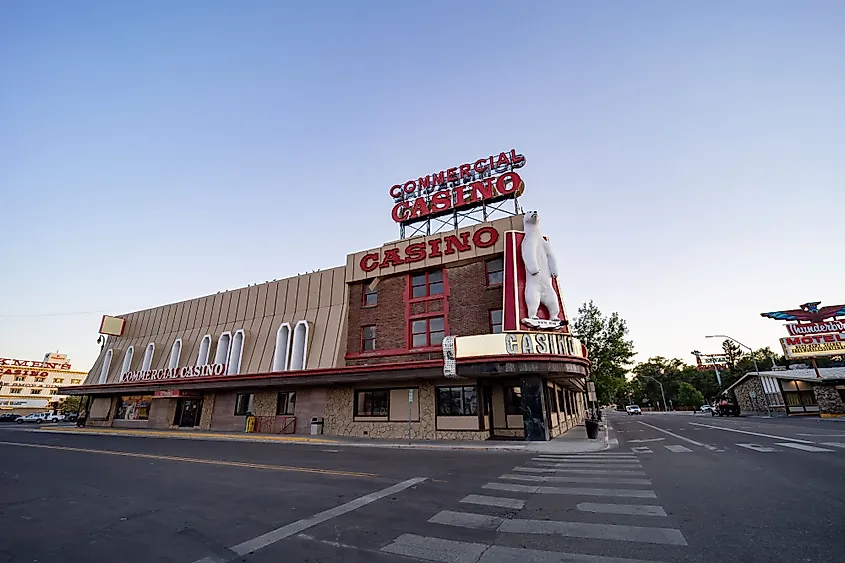 As per the latest US Census, Elko has a population of 20,564 inhabitants and a population density of 442.09 inhabitants per sq. km. This is an increase of 12.33% from the 2010 census, which saw a population of 18,392. The average age of a resident is 32.6-year-old, with females accounting for 48.50% overall and males making up 51.50%. The median household income is $91,484, and there is a gross monthly rent of $1,040. Nevertheless, 12.36% of the population lives below the poverty line. Of the racial/cultural background, 82.44% are identified as white, 5.39% are of another race, 4.10% are of two races or more, 3.80% are Native American, 2.45% are Asian, 1.81% are African American, and 0.01% are Hawaiian Native or Pacific Islander.
As of May 2022, the unemployment was 2.60%, whereas the national unemployment rate was 3.6% reported for that same period. The top industries that makeup Elko's economy are mining, quarrying, oil and gas extraction with 28.5% overall, retail trade at 9.2%, and accommodation and food services at 9.1%. The top-paying jobs came from the following industries: mining, quarrying, gas, and oil extraction grossing $81,506; agriculture, forestry, fishing, hunting, and mining, with $80,085; and utilities with $77,083. Of the 10,500 employed, 2,525 work in mining, quarrying, gas, and oil extraction, 1,246 in retail trade, and 963 in healthcare and social assistance.
Attractions Of Elko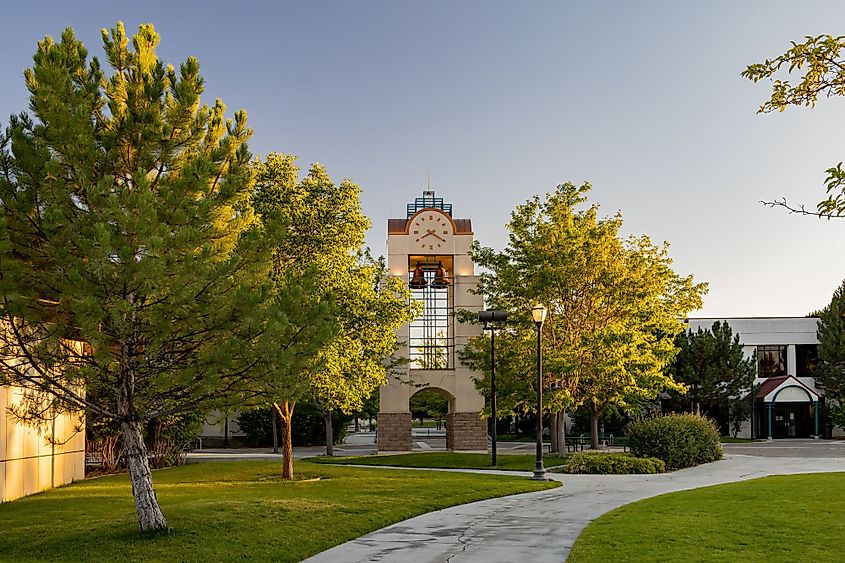 Western Folklife Center
The Western Folklife Center hosts the National Cowboy Poetry Gathering, an annual event that promotes all things arts and the American West. It is one example of the Western's Folklife Center core purpose of having a platform to connect visitors to its cowboy culture. Of the online and in-person exhibits, the most popular are the Contemporary Gear exhibit with hand-carved saddles and the Wiegand Gallery, which features numerous art pieces.  
Northeastern Nevada Museum
With 20,000 feet of exhibit space, six galleries, and awe-worthy dioramas, the Northeastern Nevada Museum has everything for all ages. Notable exhibits include the original Pony Express Cabin, 40 showcases of artifacts depicting the regional history of Elko, and the Wanamaker Wildlife Wing, which has life-sized animal displays.
Elko is a four-season destination best known for its cowboy culture, which draws many curious and intrigued visitors. Stationed against the backdrop of the Ruby Mountains and the Humboldt River, outdoor recreationists and nature lovers will enjoy everything that Elko has to offer. It delivers all the appeal of Reno or Las Vegas with casinos found throughout its city but with the added allure of art and poetry. Elko is one of the last true western towns, a proud identity enshrined from its history, and serves as the gateway to northeastern Nevada.