The remote mountain hamlet of Ely is situated at the eastern end of the "Loneliest Road in America" in the White Pine County of the US State of Nevada. Being the county's largest city, Ely serves as a place where history, art, and outdoor adventure are all thriving. Murray Station, a stagecoach stop and trading center where Ely was first established in the 1870s, would later grow into one of the nation's principal copper mining locations. Ely is a top spot for vacationing or relocating because of its thriving community, stable economy, and availability of top-notch healthcare.
Geography And Climate Of Ely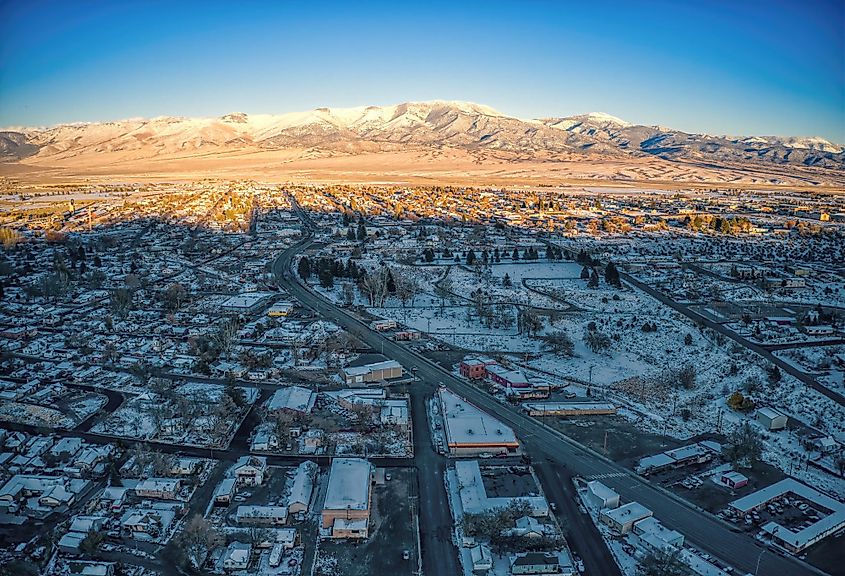 Ely covers a total area of 18 sq. km, all of which is occupied by land. The city lies at a  higher elevation than most of the other regions of Nevada, which keeps the climate very chilly and allows for more rainfall. As a result, the mountains are forested and get a good amount of snow in the winter. Ely experiences a semi-arid climate and severe day-night temperature variations year-round. It experiences warm, dry, and largely clear summers and chilly, snowy, and partly cloudy winters. The average yearly temperature ranges typically from 12°F to 85°F. Having an average high temperature above 75°F, July is the year's hottest month. With an average daily temperature below 46°F, January is the year's coldest month. The city receives 48 inches of snow annually and 11 inches of rain on average each year.
Brief History Of Ely
Ely was first established as a stagecoach stop along the Central Overland Route and the Pony Express. The Selby Copper Mining & Smelting Company built a small smelter at the location in the fall of 1878, marking the beginning of the settlement of Ely. Since copper mining wasn't very popular at the time, Ely remained an insignificant camp far into the 1880s. When copper was discovered in 1906, Ely saw a mining boom that was later than it was for the other communities along US 50. Due to this, Ely became a mining town that saw the boom-and-bust cycles that are so typical in the West. Through the 1980s, copper mining dominated the region. However, the massive Kennecott copper mine and smelter in the adjacent McGill were shut down due to the 1980s copper price crash. But mining wasn't entirely extinct. The beginning of a gold mining boom near Ely was sparked by the invention of cyanide heap-leaching, which enabled gold to be recovered from waste ore. Additionally, copper mines outside Ely were reopened because of the rise in copper prices in the 2000s.
The Population And Economy Of Ely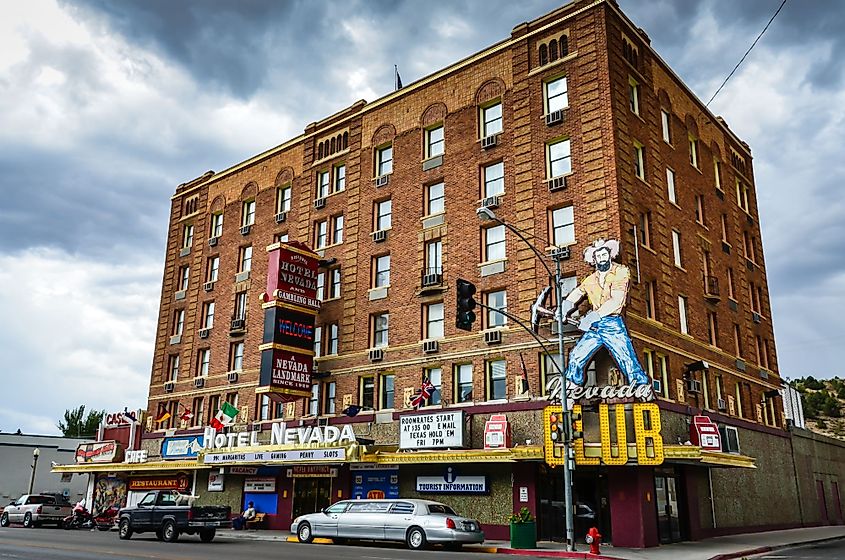 Ely is the 36th most populous city in Nevada, with 3,993 residents as per the latest US Census. Ely's population has declined by 1.68%, and the city is currently deteriorating at a pace of -0.85% annually. White (Non-Hispanic) at (73.9%) makes up the majority of Ely's population, followed by White (Hispanic) (13.6%), American Indian & Alaska Native (Non-Hispanic) (6.47%), Other (Hispanic) (2.85%), and Asian (Non-Hispanic) (1.19%). Ely has a poverty rate of 13.09% and a $65,078 average household income. The median cost of rent in recent years has been $788 per month, while the median price of a home has been $157,400. In Ely, the average age is 39 years, with 41.1 years for men and 36.7 years for women. 
Attractions In Ely
Ward Charcoal Ovens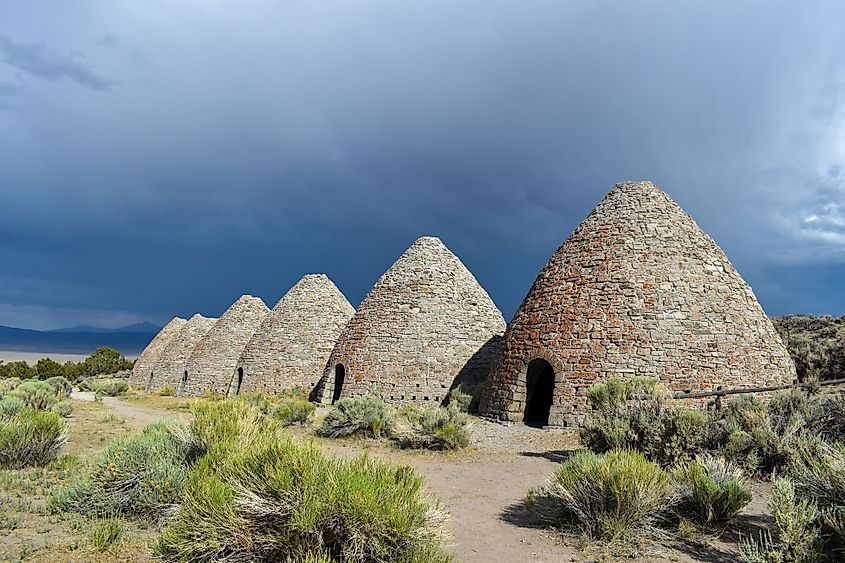 The charming, wooded Ward Charcoal Ovens State Historic Park is situated in eastern Nevada's Egan Mountain Range. Six charcoal furnaces in the shape of beehives are displayed in the park. They were used from 1876 to 1879 to aid in processing the rich silver mine found nearby. The ovens were used as a place of refuge for travelers when mining ceased, and they even developed a reputation as a haven for stagecoach robbers. The ovens still exist and are accessible for viewing. 
Nevada Northern Railway Museum
The Nevada Northern Railway Complex is the steam railroad era's most intact, least changed, and best-preserved main yard complex. The Nevada Northern Railway was constructed more than a century ago to provide service to what would eventually become one of North America's major copper mines. Numerous original coal-fired standard-gauge steam locomotives that were ordered and delivered brand-new to the railroad are in use even today.
Garnet Hill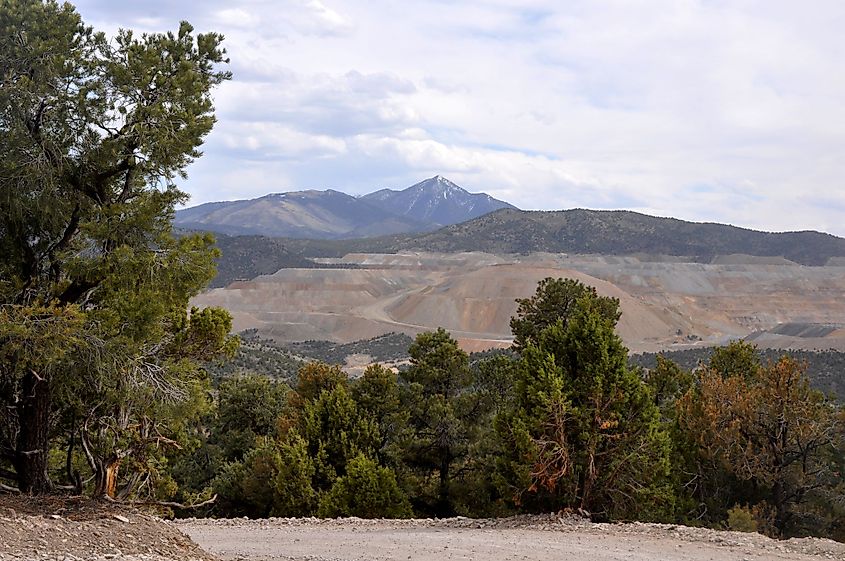 Dark red garnets discovered in volcanic rock are what make this nationally recognized rock-hounding region famous. These garnets are located in the abundantly distributed rhyolitic volcanic rock embedded inside the hillsides on the outskirts of Ely.
Great Basin National Park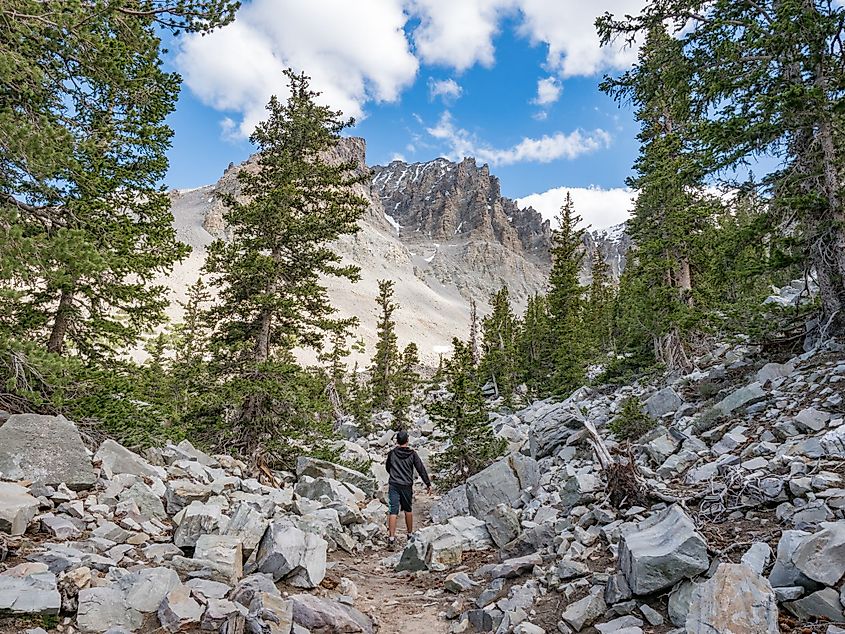 A lack of significant crowds and an abundance of starry skies are two unique qualities that Great Basin National Park in Nevada enjoys. This National Park is a tribute to western America's distinctive Great Basin region. The Great Basin is home to various plant and animal environments.
The Ghost Train of Old Ely
Train circles through downtown Ely before ascending Robinson Canyon and passing through Tunnel #1, one of the world's few "curved" tunnels. In this isolated mountain hamlet of Ely, the Ghost Train of Old Ely is said to "come alive" in a completely different manner. Some claim that hordes of devils, ghosts, and goblins on those rare October nights appear to be invading this ordinarily tranquil environment. 
Along with these attractions, Ely is a great place to take in some of Nevada's most beautiful roads. While the Hamilton Ghost Town Scenic Drive and Spring Valley Scenic Drive are both within thirty miles of the town, the Success Loop Scenic Drive starts just five miles south of the city. So be sure to stop by this gem.