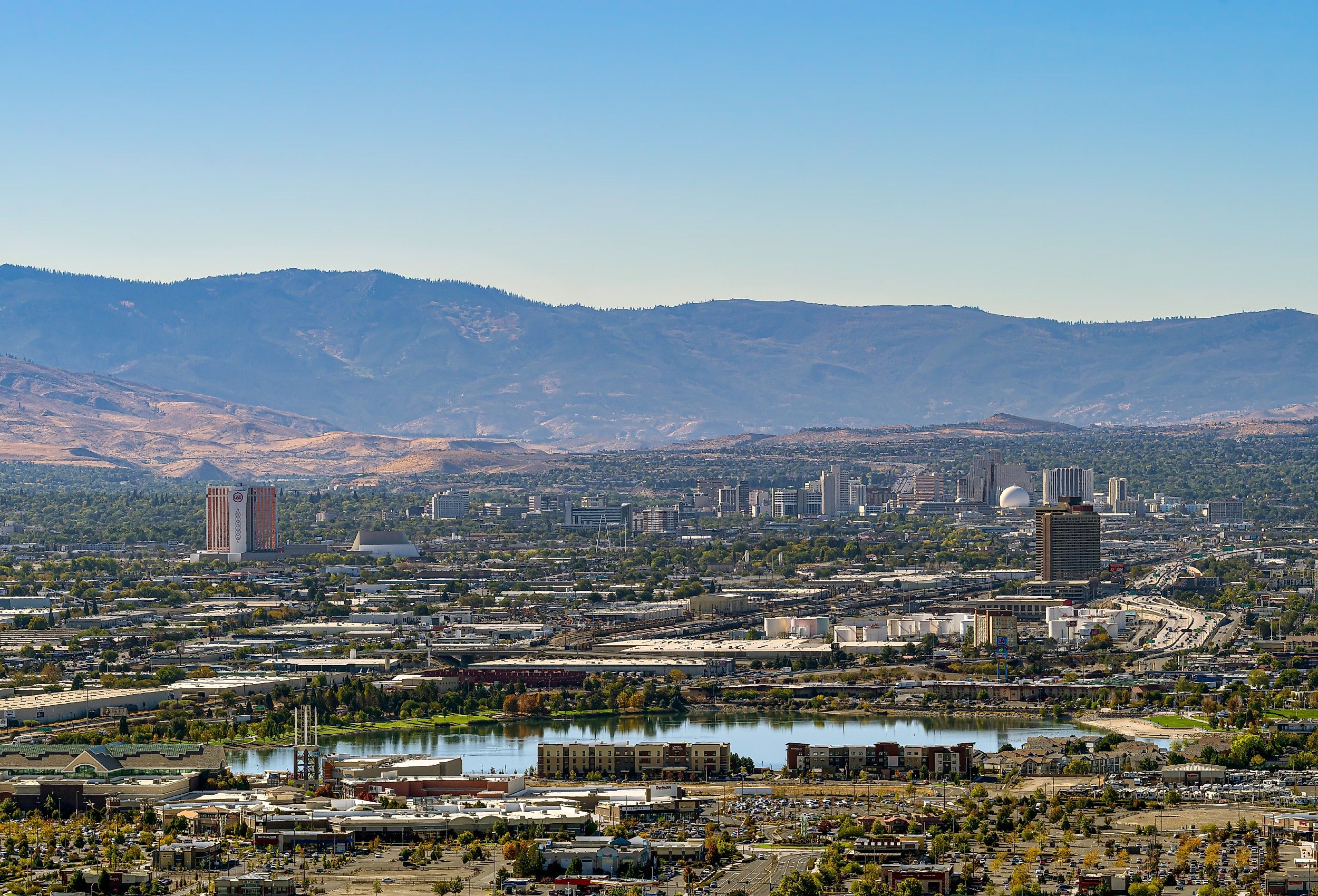 8 Most Underrated Cities In Nevada
Welcome to the wild and wonderful Nevada, where adventure and excitement await in every city. There are many underrated cities in the state, each with its unique charm and attractions. The Las Vegas strip tends to shine brighter than the other communities in The Silver State, but there is a wealth of diversity throughout Nevada. In Henderson visitors can enjoy outdoor recreation with sprawling parks and man-made lakes. For a more intense experience, North Las Vegas offers an adrenaline-fueled atmosphere with the Las Vegas Motor Speedway and its exciting outdoor parks. Whereas Reno offers a perfect blend of urban sophistication and breathtaking nature, making it an ideal destination for adventure-seekers. Whatever your preference, there is an underrated city in Nevada waiting for you to explore.
Henderson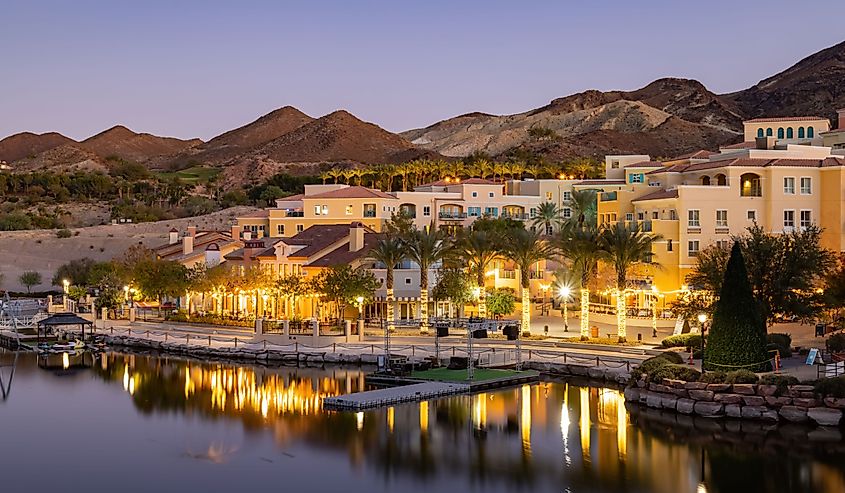 Henderson, Nevada is in Clark County. Its population grew by over 50,000 since the 2010 consensus, making it the second-largest city in the state. The city is renowned for its abundant parks and outdoor recreation opportunities, such as the Sloan Canyon National Conservation Area and Lake Las Vegas. From bird watching to hiking and biking, Henderson is sure to provide hours of entertainment and rest, and relaxation. Additionally, the city offers excellent shopping, dining, and entertainment options, including the popular Galleria at Sunset mall. For anybody wishing to experience the finest that Nevada has to offer, Henderson, Nevada, is a must-visit location because of its thriving community, rich history, and stunning surroundings.
North Las Vegas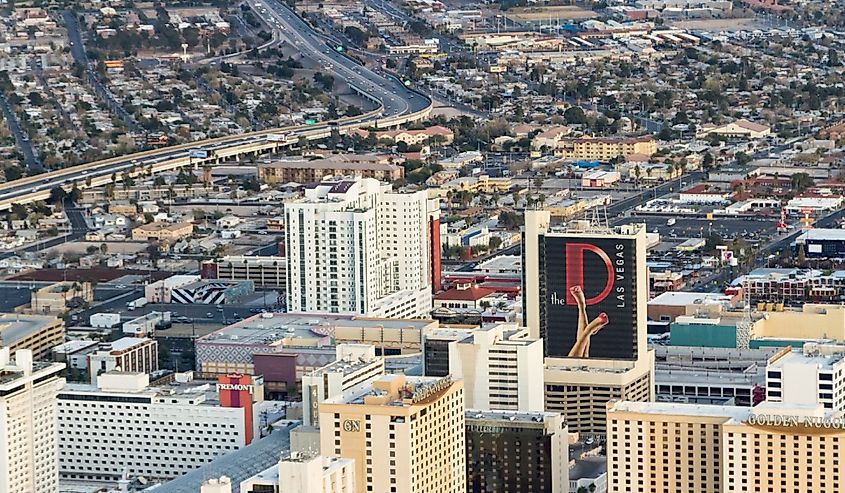 Just outside the Las Vegas strip lies North Las Vegas. With a population of around 250,000, the city boasts an amazing array of recreational outdoor activities and a plethora of restaurants and small businesses. The city takes pride in supporting veterans and women to fulfill their business goals. The sheer amount of organization put into the different recreational activities shows the city's dedication to maintaining a certain standard of living. The Las Vegas Motor Speedway is the most exciting activity this city has to offer. Car enthusiasts from all around the world gather in this city for drag racing tournaments, NASCAR races, and much more! North Las Vegas is also home to over 30 different parks that make their many golf courses, hiking, and biking trails a must-visit!
Reno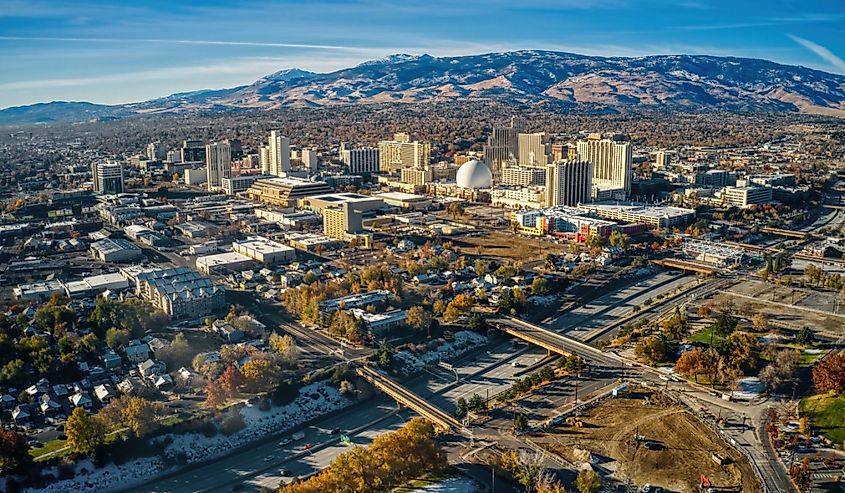 The best way to describe Reno is by calling it "Winter Wonderland." Its plethora of outdoor winter activities makes this city the destination for skiers, snowboarders, and winter lovers alike! For those who prefer to stay indoors, Reno is also the place to be thanks to the National Bowling Stadium and the Nevada Museum of Art where visitors can enjoy an afternoon of bowling or a collection of contemporary work. Reno also houses many concerts and events that keep the entertainment going! Reno is also a hub for the gaming and entertainment industry, with many casinos and resorts located in the downtown area as well. Overall, this city has a lot to offer its residents and visitors alike. Its combination of natural beauty, entertainment options, and economic opportunities make it a perfect destination for people from all walks of life.
Enterprise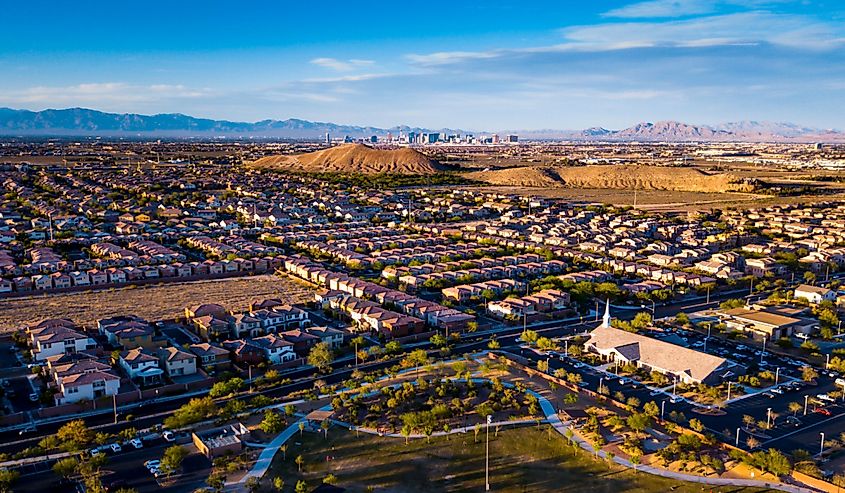 The town of Enterprise, Nevada is near the state's southern tip. The municipality is home to a wide variety of neighborhoods, from more rural regions to suburban subdivisions. The region's warm climate and arid surroundings draw in many tourists and retirees. A number of neighboring parks and natural areas offer hiking, biking, and other outdoor recreation possibilities. A robust business community, featuring representation from a variety of industries like healthcare, hospitality, and technology, is present in Enterprise. Overall, Enterprise provides locals and guests with a distinctive fusion of desert lifestyle and cutting-edge conveniences. It is an exciting spot to live and work in the center of Nevada because of its expanding population and commercial prospects.
Spring Valley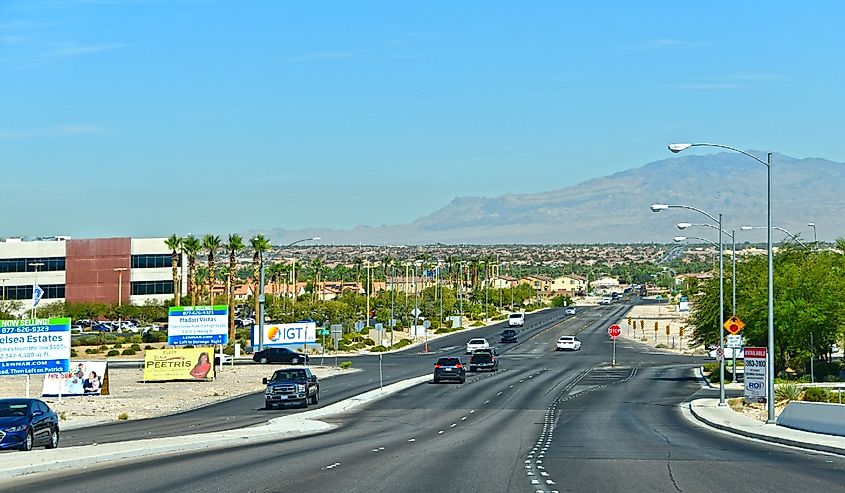 The census-designated city, of Spring Valley, Nevada is in Clark County. Its multicultural population and thriving culture make Spring Valley a destination for many different people. Shopping centers, dining establishments, and movie theaters are just a few of the leisure options available there. A variety of parks and recreational places in the town also offer chances for outdoor pursuits including hiking, biking, and picnics. The healthcare, hotel, and retail sectors are some of the businesses that propel Spring Valley's economy. There is also the University of Nevada, Las Vegas, which has a large economic influence on the region. The scorching summers and mild winters define Spring Valley's climate. The region sees more than 300 days of sunlight yearly and average annual rainfall of 5 inches. Spring Valley, Nevada is a diversified city that provides both locals and visitors with a range of services and activities.
Sunrise Manor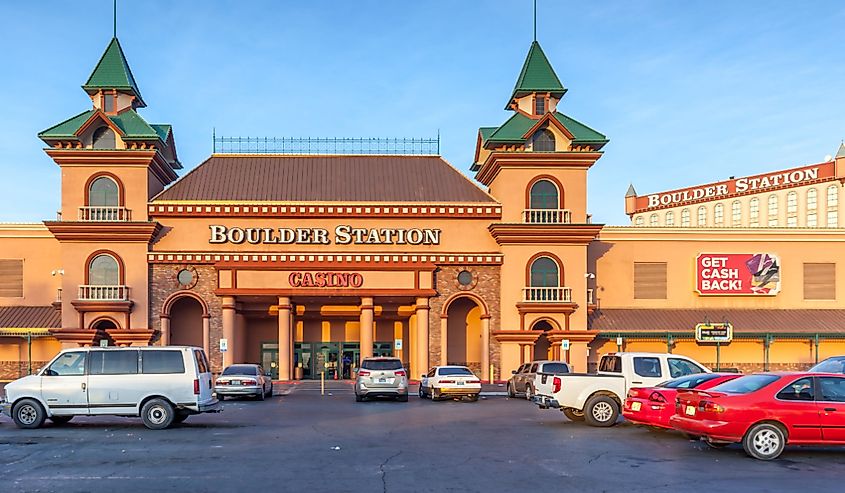 Situated in Clark County is the unincorporated community of Sunrise Manor. Sunrise Manor is close to the city of Las Vegas and is in the state's southeast. Shopping malls, dining establishments, and healthcare facilities are just a few of the advantages and services that the town provides for its citizens and visitors. The healthcare, hotel, and retail sectors are some of the businesses that propel Sunrise Manor's economy. The desert environment that Sunrise Manor endures has scorching summers and moderate winters. Nevertheless, Sunrise Manor, Nevada is a thriving and expanding neighborhood that gives its people access to a range of services and opportunities.
Paradise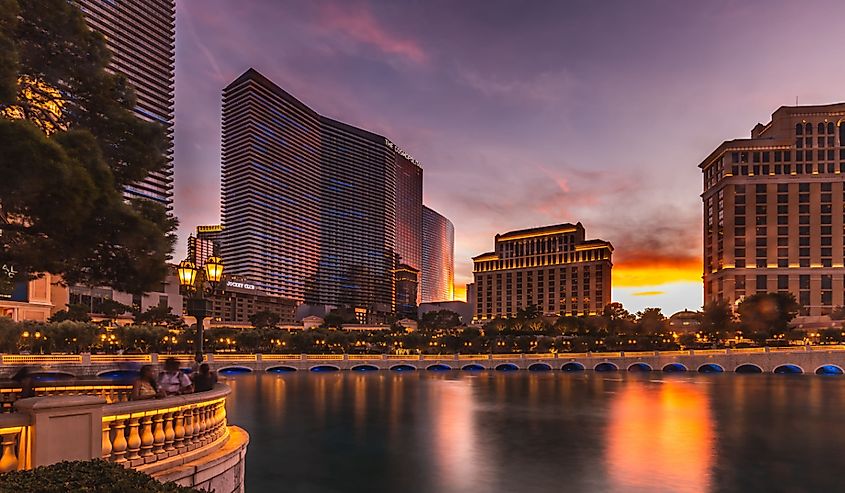 Unincorporated Paradise, Nevada is a part of Clark County. In accordance with the 2020 United States Census, there are around 200,000 residents in Paradise. The entertainment sector of Paradise is well-known and features a large number of casinos, hotels, and nightclubs. Many businesses, including tourism, hospitality, and gambling, are what fuel Paradise's economy. The weather in Paradise is desert-like, with scorching summers and moderate winters. The region sees more than 300 days of sunlight yearly and average annual rainfall of 6 inches. This city is a destination for ambitious young adults thanks to its focus on the business sector. Paradise, Nevada is a vibrant city that provides both locals and visitors with a wide range of leisure and job options.
Sparks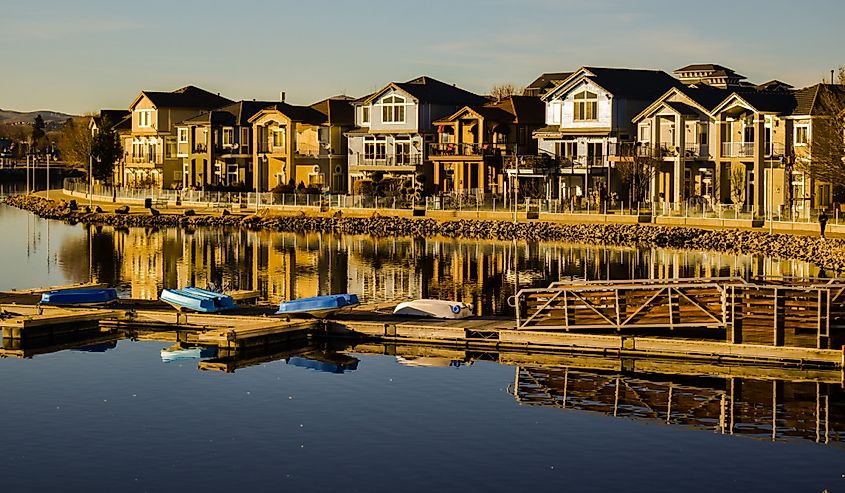 In Washoe County is the city of Sparks, Nevada. It is close to the city of Reno in the state's western section. Sparks is renowned for its lengthy history, especially its connections to the railroad sector. The town is home to the Sparks History Museum, which has relics from the region's mining and ranching industries as well as information on the town's railroad heritage. Many businesses, including manufacturing, logistics, and distribution, are what propel Sparks' economy. The city houses a number of successful businesses, including Tesla, Panasonic, and Amazon. The climate in Sparks is semi-arid, with warm summers and chilly winters. The city also provides an excellent public park called The Sparks Marina where visitors and locals alike can enjoy a plethora of outdoor activities.
Nevada is a state filled with incredible cities that are often overshadowed by the glitz and glamour of Sin City. From the natural beauty of Reno to the rich history of Sparks, these underrated cities offer unique experiences that are often overlooked by visitors. Whether you are looking for outdoor adventures, cultural experiences, or a destination to move to, these eight cities have something to offer everyone. So the next time you are planning a trip to Nevada, consider exploring one of these hidden gems and discover all that the Silver State has to offer.