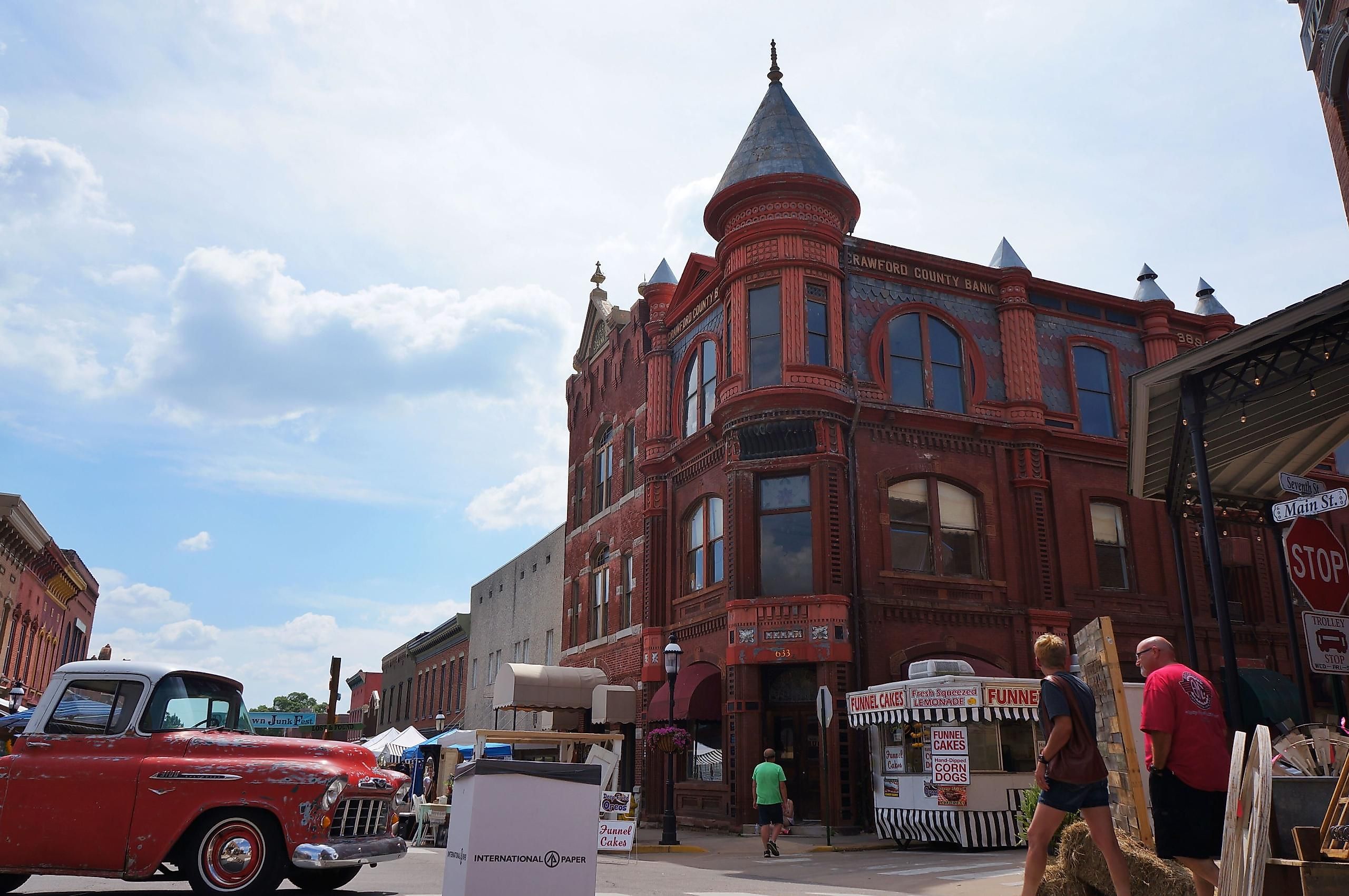 These Small Towns in the Ozarks Come Alive in Summer
Think lakes; many of which are clean, sparkling and painfully serene. Think springs; many of which are natural, stimulatingly fresh—and said to contain healing properties. Then think of shimmering waterfalls and trembling cliffs; the caves and the caverns; the rugged peaks and the cascading valleys. That is the Ozarks; a vast region that is home to some of the finest natural wonders in the world. If you are looking for summer getaways, read on to discover small towns in the Ozarks that come alive in summer. Some of these Ozark gems are well-kept secrets. Others, however, have established a solid reputation in summer vacation circles.
Eureka Springs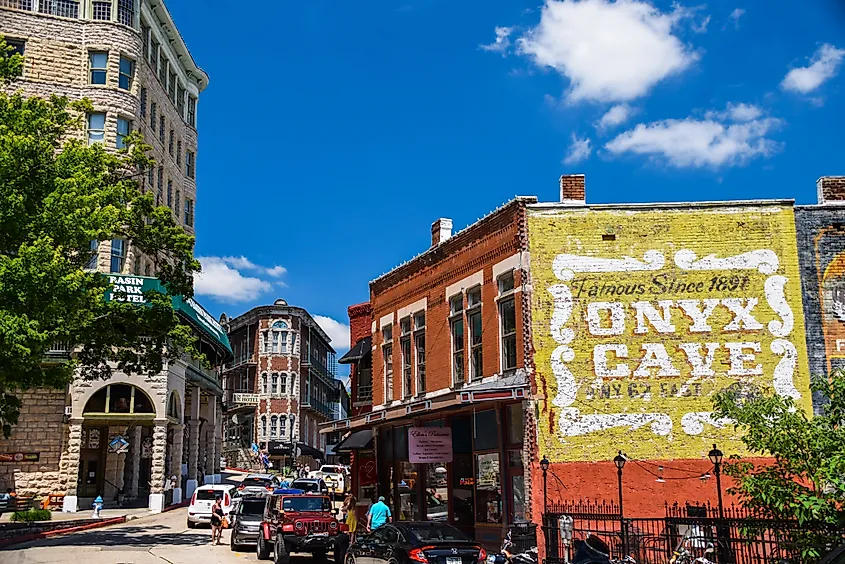 Those who love small mountain towns, complete with all their heart-ravishing natural drama, will fall in love with Eureka Springs. Looking as if built into mountains, Eureka Springs, as the name implies, provides access to more than 60 natural springs. There is, therefore, no guessing why summer vacationers consistently include this Ozark charmer in their travel plans. Eureka Springs is not a well-kept secret. Southern Living, for instance, ranked it among the South's best mountain towns for 2022. Yet Eureka Springs is not just nature's playground. The whole of Eureka Springs downtown—home to many parks and bathhouses some of which have hidden caves— is listed on the National Register of Historic Places. Want to explore the springs at Eureka Springs? Lace up and hit the Natural Springs Trail.
Powhatan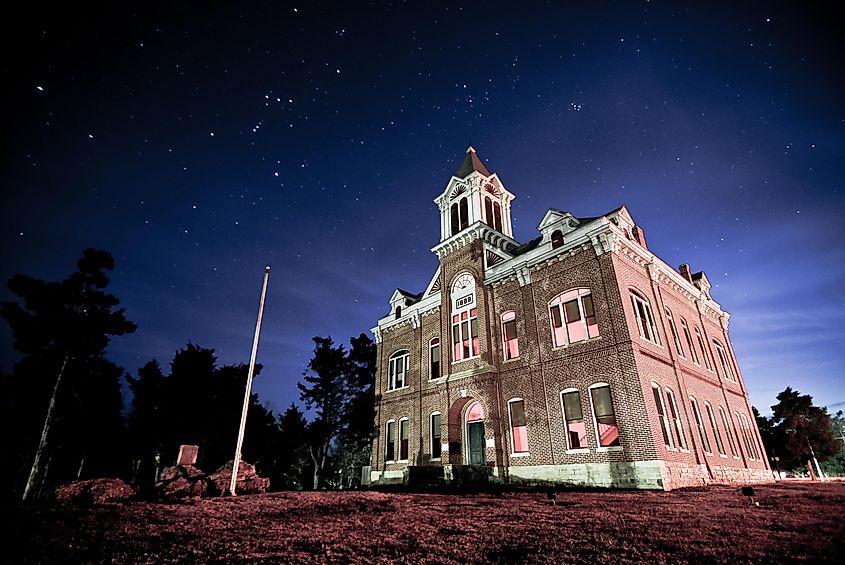 Once a vibrant town and a commercial hub where busy steamboats transported goods throughout northeast Arkansas, Powhatan is today a small, slow-paced town ideal for winding down. And for vacation, its location is spot-on. This is because Powhatan is nestled along the Black River, an approximately 300-mile waterway that meanders through the Ozark's picturesque highlands. So, what pulls summer vacationers to Powhatan? For starters, Lake Charles State Park offers amazing fishing opportunities, besides rest and relaxation. Of course, one can also camp at the park, walk barefoot on the beach, and enjoy sweeping views of the quiet lake.
Branson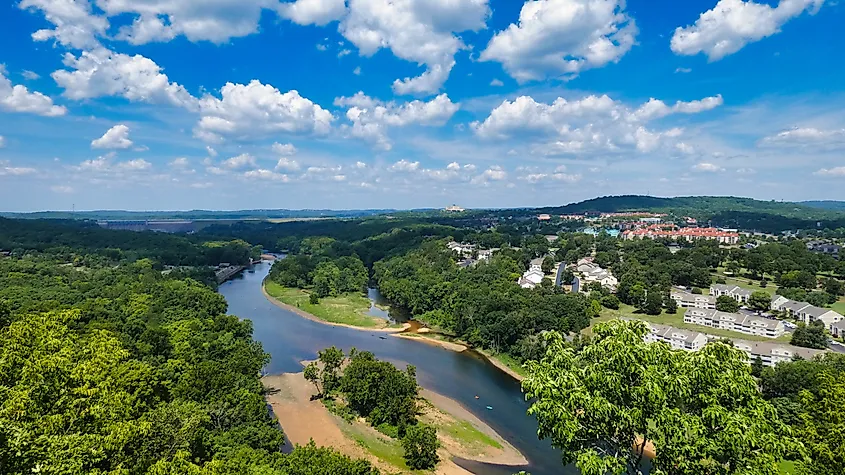 Home to about 13,100 residents, Branson is a Missouri charmer known to attract hordes of summer adventurers every year. And there is a reason. For starters, Branson is located on Lake Taneycomo, a beautiful but narrow lake whose pristine waters are perfect for swimming, boating, fishing, and just about any other fun on the water. There is also Table Rock Lake, about 10 miles away, which boasts an impressive 800 miles of shoreline. And while Table Rock's Moonshine Beach is slightly rocky, it is pleasurably quiet and uncrowded in the morning, and moreover, provides views that no one can exchange the world for. Yet Branson also provides access to an even bigger Bull Shoals Lake—whose western edges are about 14 miles away. Needless to add, would-be summer vacationers should remember that Branson is the "Live Entertainment Capital of the World."
Witts Springs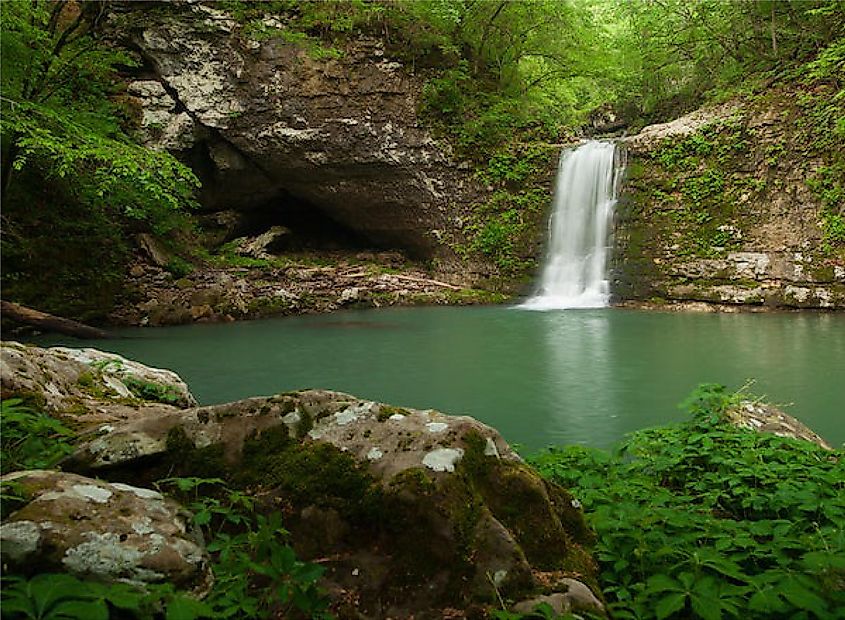 Tucked away about 16 miles southwest of Marshall on Arkansas Highway 16, Witts Springs is another Ozark magnet summer crowds do not get enough of. Perched up approximately 1,900 feet above sea level, and encircled by panoramic hills, steep ridges, and furrowed mountains on every side, this Arkansas tempter boasts a backdrop that only a few can resist. Such a setting makes Witts Springs a perfect base for hiking the nearby Ozark Highlands Trail—as well as fun-packed horseback adventures in the Ozark National Forest. That is not to mention the chance to grab some Instagram-worthy photos at Falling Water Falls, conveniently located just about 9 miles away—and whose glistening pool people enjoy taking a refreshing dip in, especially in summer.
Lakeview
No summer adventurer will pass up the chance to set foot in a town that has been nicknamed the "paradise of the Ozarks." The official name itself is just as evocative, however, and conjures up images of a quiet, scenic location, framed by a sparkling lake, and other heart-warming vistas. Yet that mental image just about captures Lakeview's setting. Located on the banks of Bull Shoals Lake, a blue-space gem that boasts more than 1,000 miles of shoreline, Lakeview is the quintessential summer getaway. First-time visitors may first consider making a stop at James A. Gaston Visitor Center, a convenient two miles from the town. Besides inhaling sweeping views of the White River, Bull Shoals Dam, and Bull Shoals Lake, this visitor center features fascinating exhibits that speak to the town's history and culture. Besides, other fun-packed adventures await at the Bull Shoals-White River State Park.
Van Buren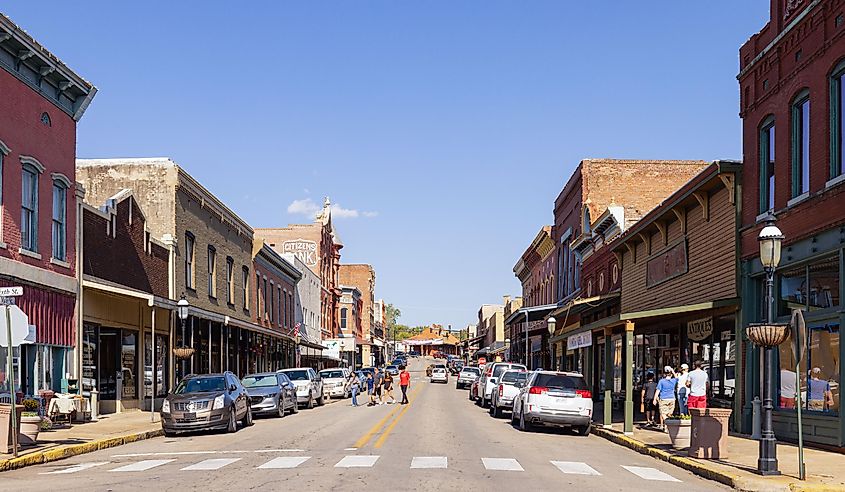 This town was named for Martin Van Buren, the 8th president of the United States. You may be excited to learn that Van Buren was the first president to be born in the United States. Then again, Van Buren was the first president for whom English was a second language. While you may not have heard much about Van Buren the person, you will enjoy exploring Van Buren—the place. Nestled on the quiet but picturesque banks of the Current River, Van Buren's boasts a setting that will strike a chord with summer outdoor enthusiasts. Van Buren's most sought-after landmark is Big Spring, often called "the largest spring in America." For perspective, Big Spring produces a mind-blowing 286 million gallons of water per day—on average. First-time visitors will gasp at the bluffs surrounding this water wonder, the honey-combed karst terrain, and the dramatic bluffs—many of which are dotted with inlet caves. 
Williford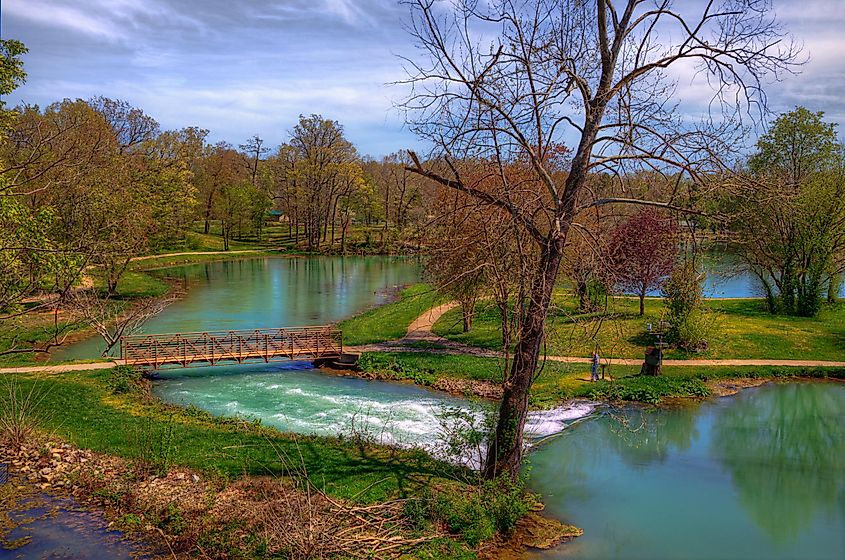 Defined by a cozy and peaceful rural atmosphere, Williford acquits itself well in summer vacation circles. If population speaks to the size of a town, Williford is home to less than 90 residents. Expectedly, the town is only half-awake for much of the year. However, when summer comes knocking, Williford roars to life. And while there will still be nothing much within the town's precincts, Williford provides access to such outdoor adventure hot-cakes such as Mammoth Spring State Park, which is home to one of the largest springs on Earth—as well as the Spring River, often regarded as the most dependable stream in Arkansas. You may also want to check out Star Falls Lookout, located about 12 miles away, and which overlooks the incredibly beautiful Southfork River — as it winds its way to the Spring River.
Ponca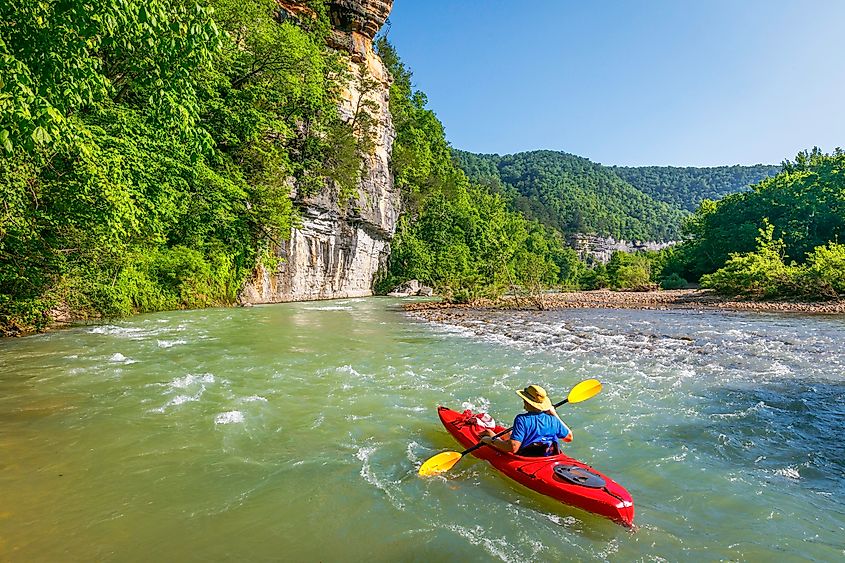 While Ponca appears last on this list, it could just be the most sought-after town in Arkansas, especially in summer. Inhabited by only a handful of residents, Ponca boasts well-established vacation credentials. If wintering in the area, you will want to see the Glory Hole waterfall—as it transforms into a massive frozen column of water. But summer is hands-down the show-stopper. Whether you will want to enjoy hiking on some impossibly picturesque trails in the Ozarks, sample the ziplining opportunities to savor the roller coaster of adrenaline, or ho floating on the Buffalo River, Ponca checks all boxes. A dream come true for outdoor enthusiasts, Ponca provides many other outdoor adventure options including swimming, fishing, and boating.
The Takeaway
For outdoor enthusiasts, the Ozarks is that part of America that is among the most underrated and the most overlooked. Featuring a scenery that is insanely gorgeous, and which is agitated by the many rushing rivers and sparkling brooks, not to mention the heart-ravishing grandeur of the many solemn mountain tops, the Ozarks should feature on every vacationer's bucket list. And while there will be much to enjoy even in the season of stillness, summer is insanely fun-packed. Among the small Ozark towns that are a hot cake with summer vacationers are Eureka Springs, Branson, and Ponca. And some more we have highlighted in this article.