The historic Commonwealth of Pennsylvania is one of America's most States to discover, filled with great natural beauty and unique historical charm. Indeed as the second State admitted to the Union in 1787, Pennsylvania and its cities have rich stories to tell and people to meet. While the major urban centres like Philadelphia, Pittsburgh and Harrisburg may attract the most attention and visitors, Pennsylvania contains many other fascinating spots ideal for the curious tourist. With over 13 million residents, this State has plenty to offer outside the most well known places. 
Scranton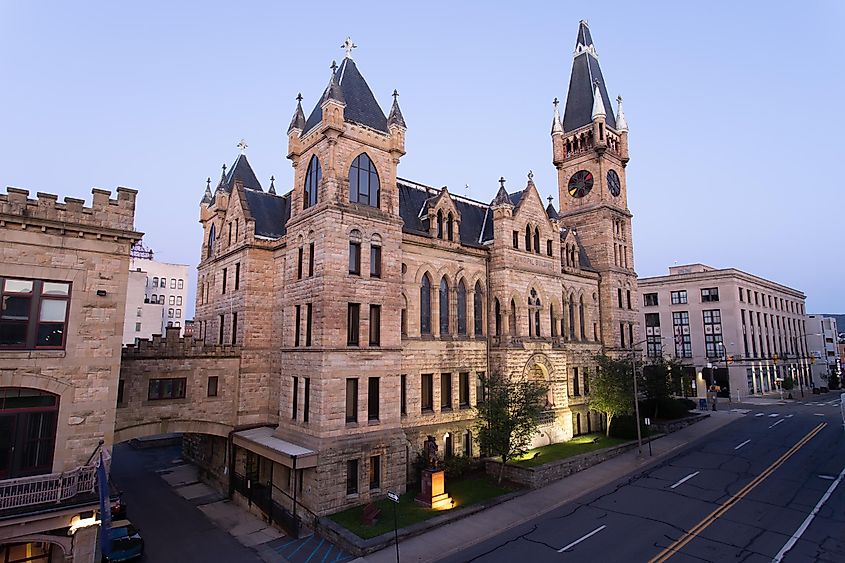 Scranton is Pennsylvania's sixth largest city, with a population of just over 76,000 residents. First incorporated in 1856, the city is a wonderful blend of the historic past with all the essential amenities of modern life. Once one of America's most important industrial centres for coal and iron production, Scranton still celebrates its historic past through a number of attractions.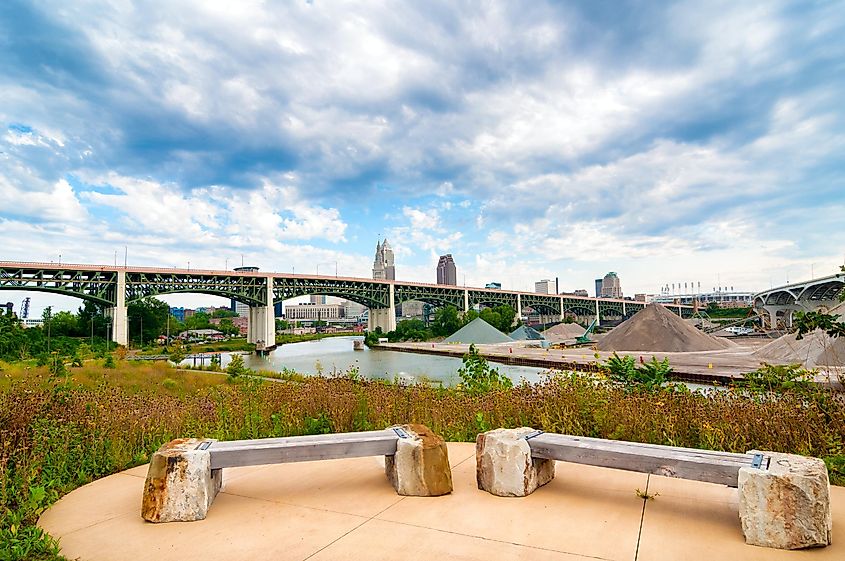 Visit the Steamtown National Historic Site and its impressive collection of steam locomotives, the Electric City Trolley Museum, or the Lackawanna Coal Mine, which all chronicle Scranton's historic growth. Meanwhile for the art lover an afternoon at the Everhart Museum is always an immersive experience, while the Scranton Cultural Center's unique architecture is sure to impress. And for those seeking to perhaps live in the area, Scranton offers ever growing healthcare, financial, and tech industries ideal for stable employment and comfortable daily life.
Swarthmore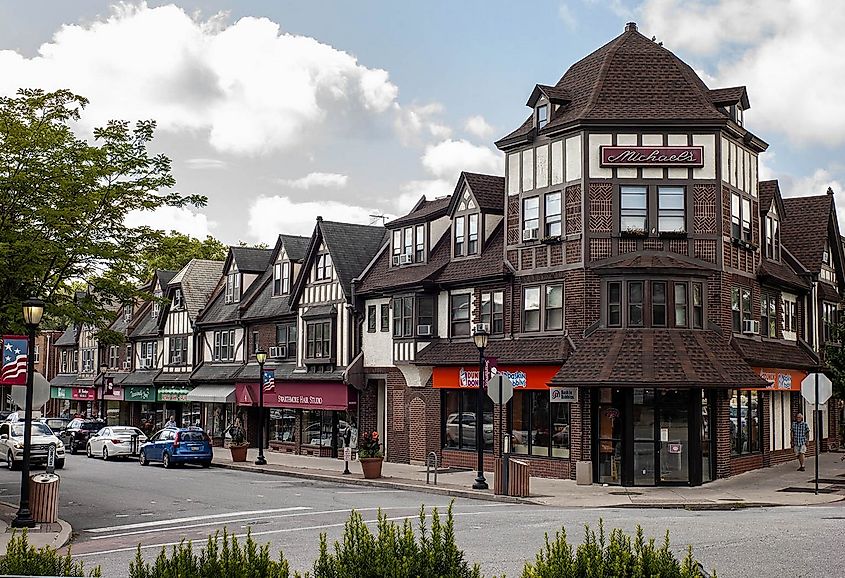 Just a 30 minute drive from Philadelphia, the small college town of Swarthmore is a charming and beautiful place. Home to a modest population of just under 6,500 residents and site of Swarthmore College (1864), this quiet town is a great place for a day trip. Visit the delightful college campus, stop by the Scott Arboretum (and its impressive collection of over 4,000 different plant types), or simply stroll through the downtown. Here a number of cute markets, local shops, restaurants, and galleries all populate the scene.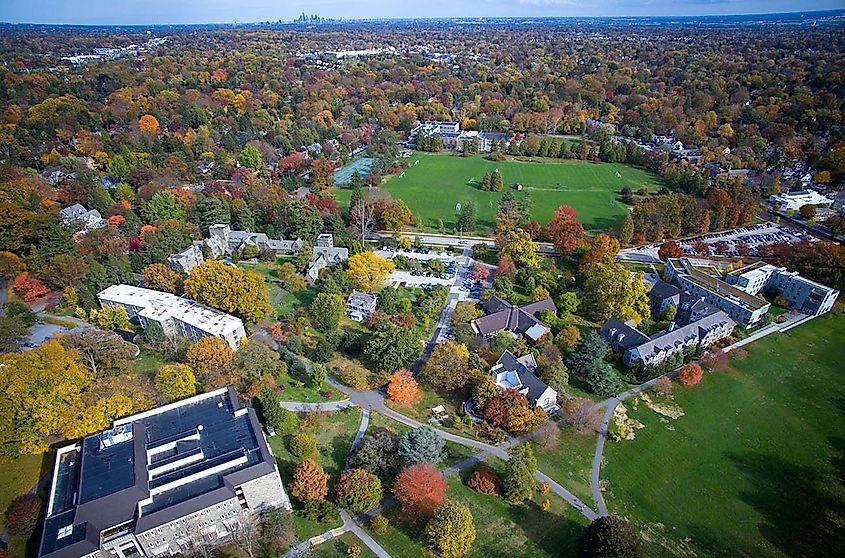 Near the Delaware River, visitors can also enjoy relaxing time near the water front where pristine nature is always on hand. And for those looking to perhaps settle down in the region, Swarthmore may just be the ideal place. Near Philadelphia and Wilmington, Delaware, the town's vicinity to major urban centres makes it an attractive place to live, without the hectic lifestyle of a bigger city.
Lancaster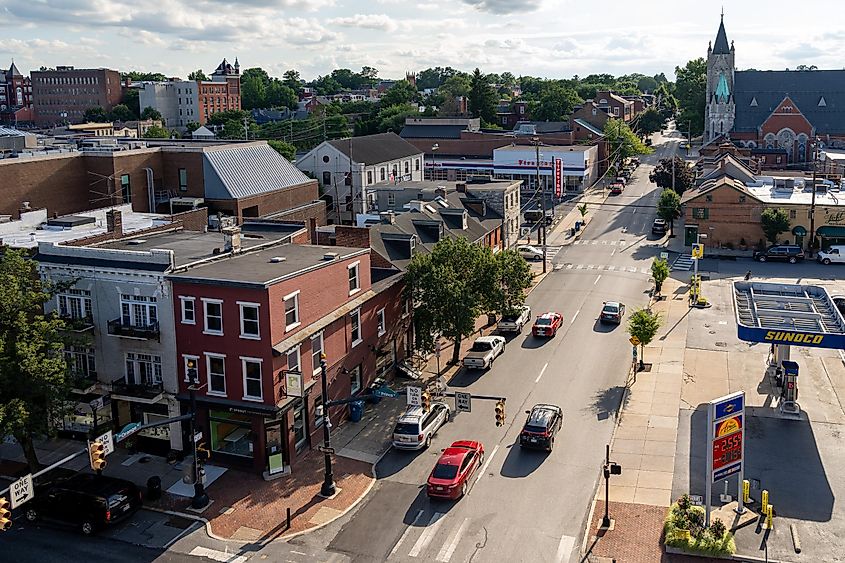 Known as a hub for the historic Pennsylvania Dutch Country, Lancaster was founded in 1729 and today has a population of just over 58,000. Home to one of the largest Amish communities in the United States, this town some 61 miles from Philadelphia is a fascinating place of historic intrigue. Indeed throughout Lancaster numerous historic landmarks can be found including the Central Market (1889), the Fulton Opera House (America's oldest running theatre built in 1852), and the Wheatland Estate, once the home of US President James Buchanan.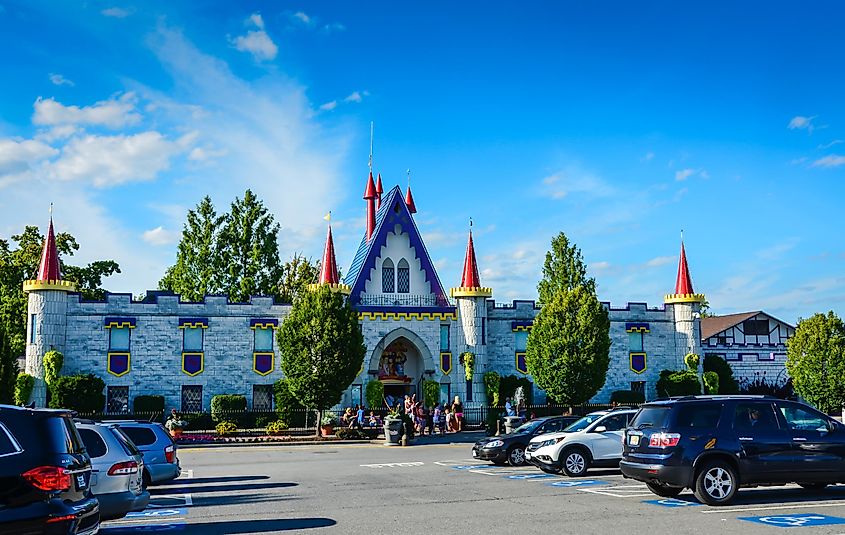 In addition Lancaster is full of vintage novelty shops, charming boutique stores, and a stretch of art galleries along the appropriately named Gallery Row. And for an authentic taste of traditional German style cuisine, a number of tasty restaurants and busy breweries also populate the area making for a great night out, in this most special Pennsylvania town.
Williamsport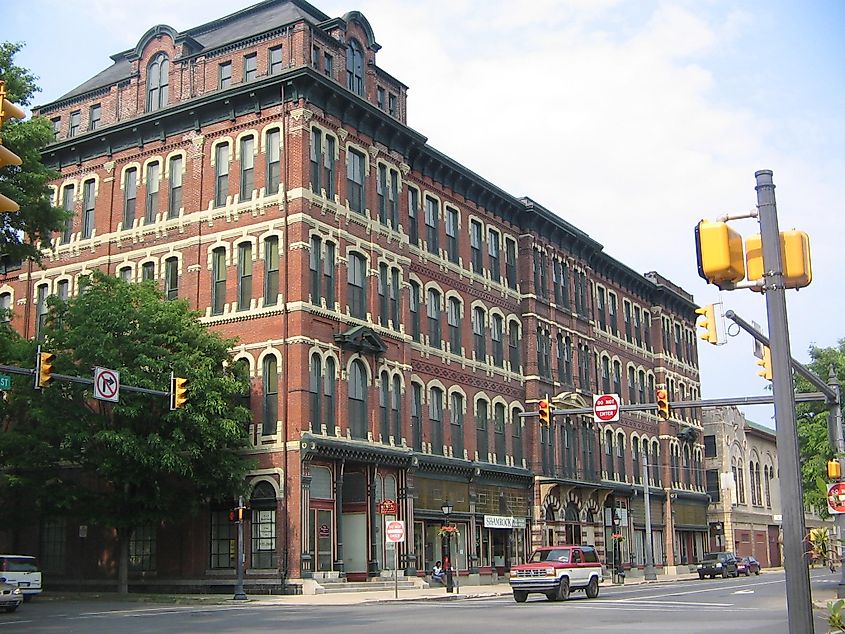 Seat of Lycoming County, the city of Williamsport is one of Central Pennsylvania's most important urban centres. Located some 85 miles from the State Capital Harrisburg, Williamsport was founded in 1769 and today boasts a population of 27,754. Situated on a branch of the Susquehanna River, this once major lumber hub is now a bustling nexus of the arts, finance, and higher education.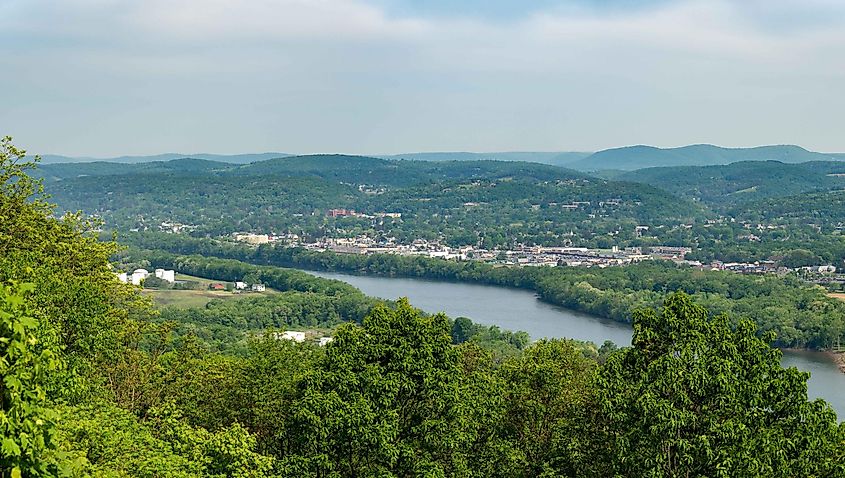 Indeed taking a stroll through Williamsport's neighborhoods reveals many charming historic landmarks, museums, cafes, and unique 18th and 19th century style homes. In the Millionaire's Row Historic District alone, some 263 separate buildings are considered to be of historical importance, while the District as a whole forms part of the National Register of Historic Places. In addition a number of great outdoor spaces can be found in town, where hiking, cycling, and jogging opportunities all entice visitors to enjoy the surroundings.
Hershey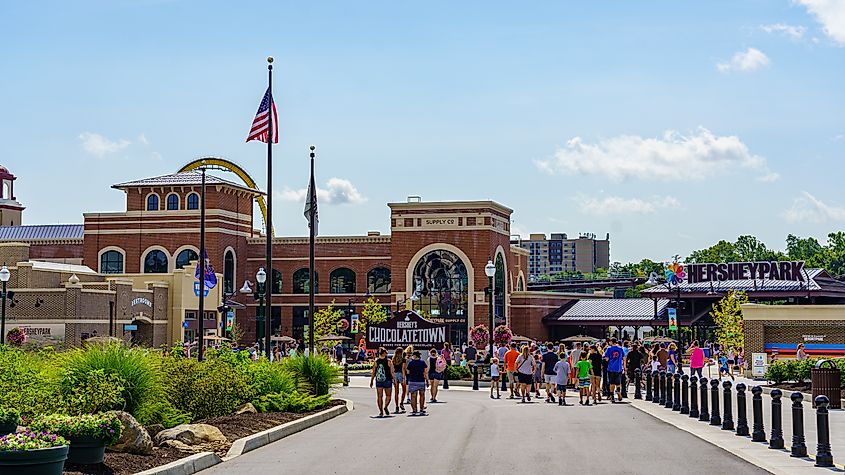 Widely known as the headquarters of the Hershey chocolate company, the eponymous town was in fact specifically founded by company founder Milton Hershey so employees could have close access to work. Since its inception in 1903, the town has now grown to a modest size of just under 14,000 residents, but its main attraction and reputation will forever be linked to chocolate. Naturally tourism is a major component of the town's local economy, and visitors will certainly not be short on opportunities to explore this city's sweet history. Stop by Chocolate World and its tours, shops, and merchandise of everything Hershey Chocolate, the fun for all ages theme park Hersheypark or the beautiful ZooAmerica. Indeed there is always fun and excitement to be had when in Hershey, and with its truly delectable confectionaries this is really one place in Pennsylvania to want to return to over and over again.  
Allentown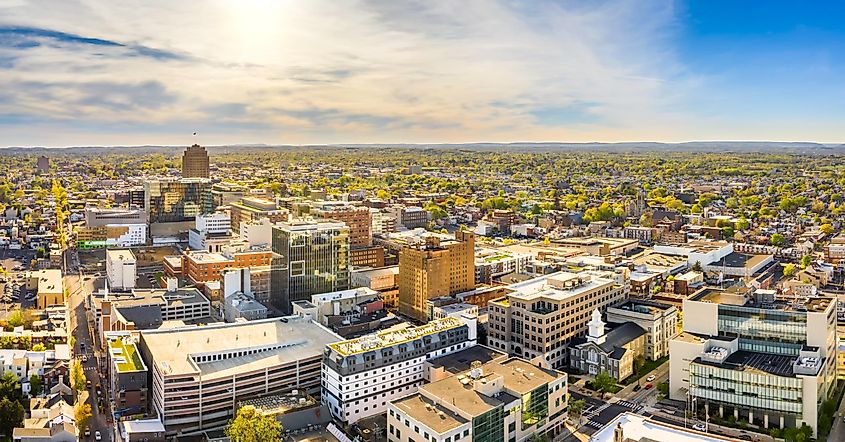 Pennsylvania's third largest city after Philadelphia and Pittsburgh, Allentown is home to 125,845 residents, making it one of the State's fastest growing cities. Located just 78 miles from New York City, this town on the Lehigh River was first established in 1762, and today is a place where history and modernity meet. Full of many historic homes and buildings, this once great 19th century industrial centre remains an important part of the Pennsylvania landscape.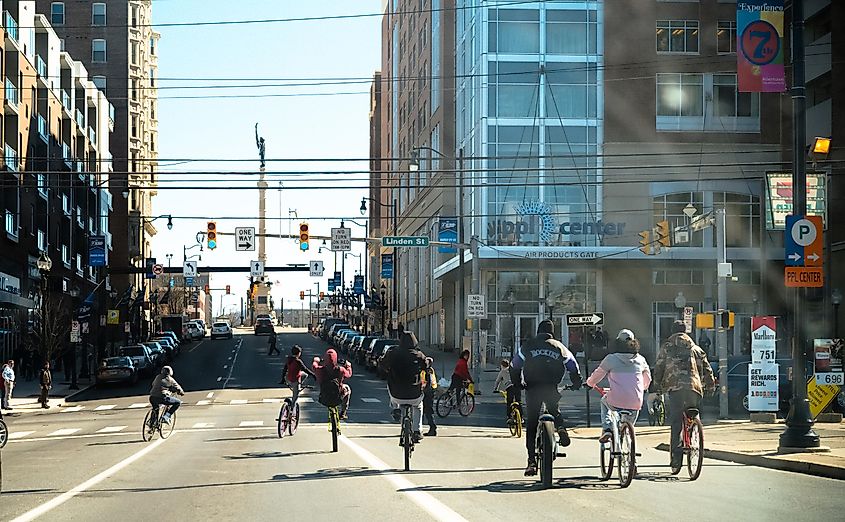 In addition to the number of historic landmarks, Allentown is also a comfortable modern city where visitors can enjoy great attractions. Visit the Allentown Art Museum, the Da Vinci Science Center, the beautiful Lehigh Parkway and the Nineteenth Street Theater among many others. Or if in town at the end of summer, spending time at the Great Allentown Fair is sure to create fun memories for the entire family.
York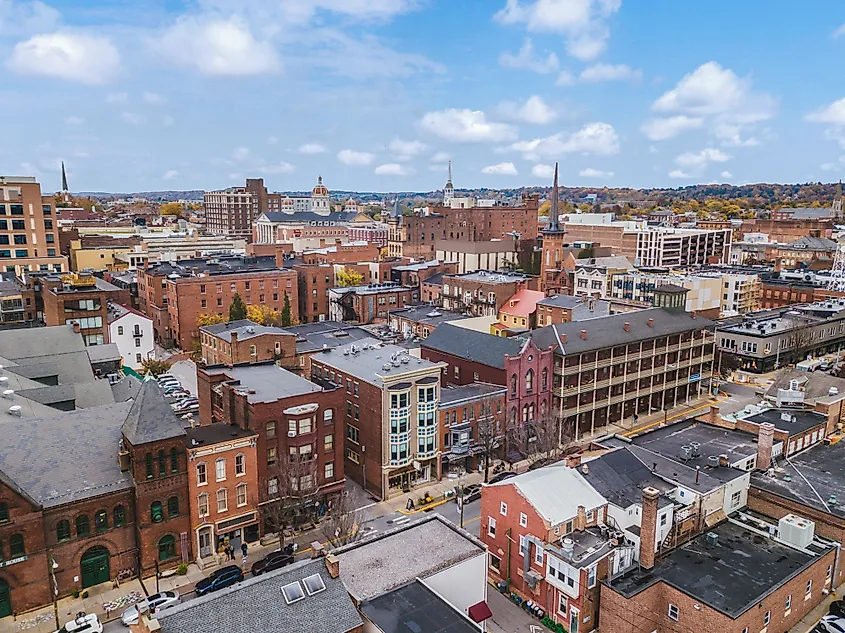 Also known as the "White Rose City", York was founded by British colonists in 1741 and named for the English city of the same name. Seat of the same named county, the modern town boasts a population of just under 45,000 residents and is located some 52 miles north from Baltimore, Maryland. With its warm summers and mild winters, York is a comfortable place to visit throughout the year and a number of fascinating historic sites can be explored. These include the Golden Plough Tavern (1741), the Billmeyer House (1860), and the York Meetinghouse (1766), in addition to the town's four historic districts.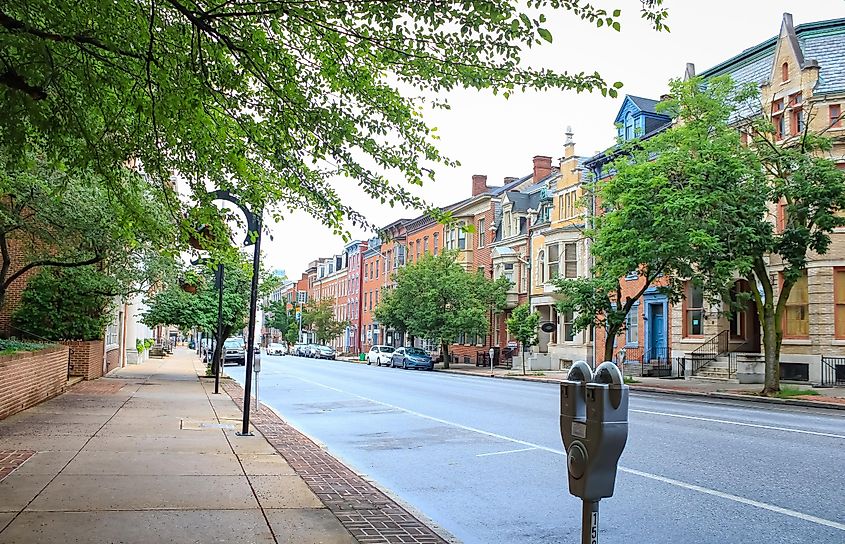 York also has a thriving theatre scene, and a number of performance spaces can be found where artists of national renown have appeared. In addition the town hosts the annual York State Fair, which traces its roots to the 1760s! As a direct link to Colonial America and the important events of the American Revolution, York is a most fascinating place and undoubtedly a Pennsylvania town that should not be overlooked.
Reading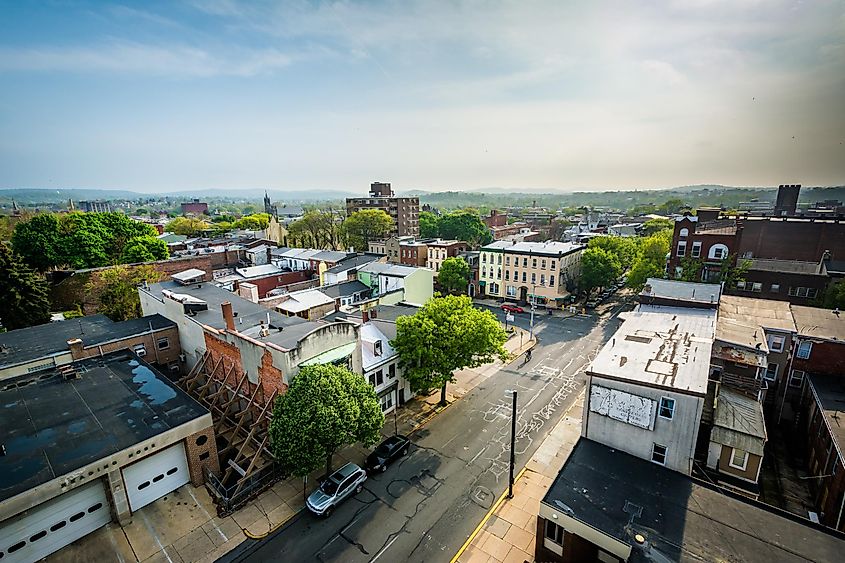 Reading is the seat of Berks County, just a 90 minute drive from Philadelphia. Established in 1748 and named for the English town of the same name, today Reading is home to a population of just over 95,000. Situated within the Delaware Valley and the surrounding Appalachian Mountains, there is plenty of splendid nature to enjoy here. Known for its warm summers and mild winters, visitors to Reading will discover many green spaces and parks perfect for a hike or a bike ride, while walks along the Schuylkill River are great ways to spend an afternoon.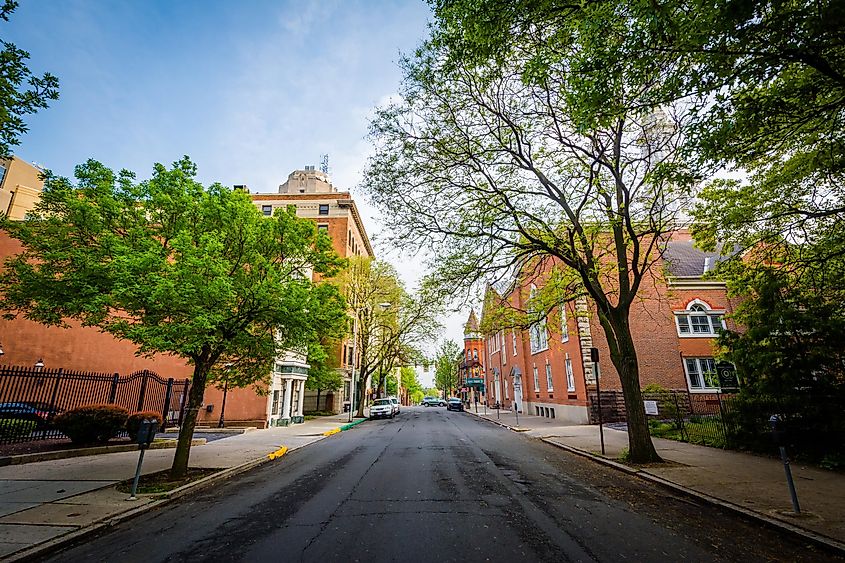 Meanwhile a climb atop the nearby Mount Penn is sure to wow with its great views of the city landscape. Visit the historic William Penn Memorial Fire Tower or the imposing Reading Pagoda, constructed in 1908. Dominating much of Reading's skyline, the 72 foot tall structure sits on the edge of a cliff offering some of the most stunning panoramic views of the city and its surrounding area. This most unique building serves as a symbol of the city and was added to the National Register of Historic Places in 1972.
Pennsylvania is one of America's most historically important States, and within its borders plenty of fascinating history and natural splendor can all be found. Though the cities of Philadelphia and Pittsburgh may come to mind first, the "Quaker State" does indeed contain a plethora of great and intriguing secondary cities. From the delectable Hershey to the historic York and beyond, Pennsylvania is filled with many underrated urban centres. With their own interesting histories, local charm, and wonderful natural surroundings, these towns reflect some of the very best of America.