When people think of Montana, a few key features come to mind. Big open skies, vast wilderness, snow-capped mountains, and abundant wildlife. And for the towns, quaint, historic, and traditional are often used as descriptors. But rarely are Montana towns synonymous with the term "charming". Perhaps that is due to a poor understanding of what these towns have to offer.
With community festivals to ski resorts, from dancing in the streets to rodeo weekends, Montana is more than immediately meets the eye. Many of its most prominent attractions indeed harken to the past, and museums for the Gold Rush and Lewis and Clark's journey are common staples in many towns, if a visitor was to dive deeper into the culture, they might be drawn into the wonder of it all.
West Yellowstone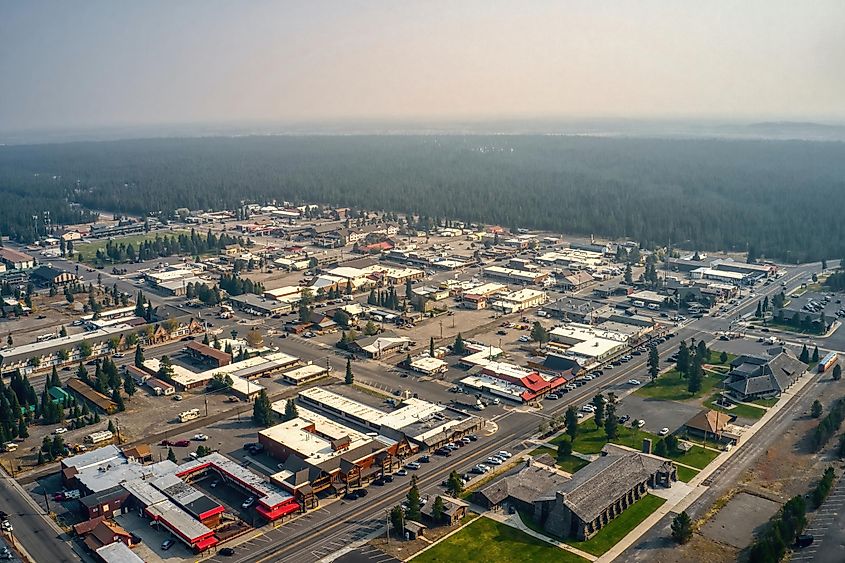 As might be presumed by the name, West Yellowstone is a popular stop-over at the West entrance to the famous National Park. What many people don't know when using West Yellowstone as a staging point for their trip, is that this little town of 1300 people has many wonderful features that make it well worthy of exploration.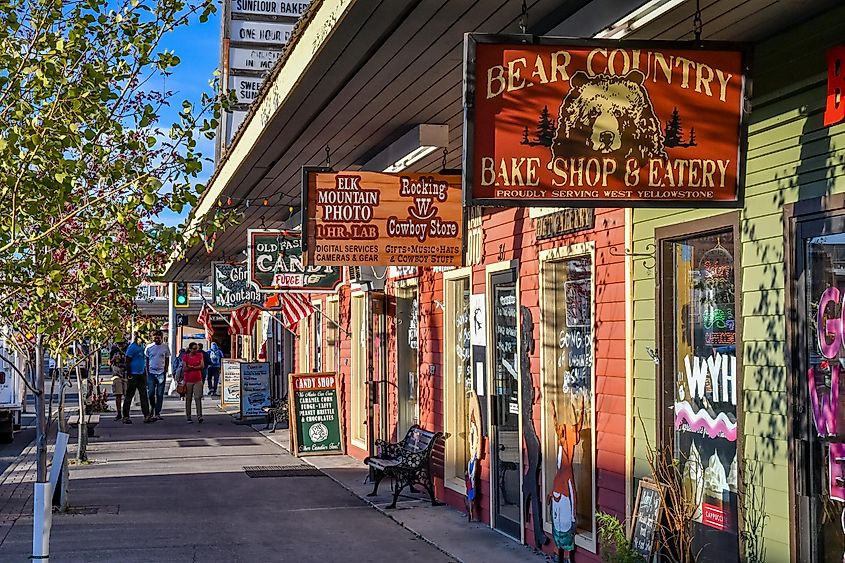 For wildlife lovers, The Grizzly & Wolf Discovery Center will let you see some of the local animals that are common in the park from a safe distance with lots of information about each of them. Local restaurants will treat you to some of Montana's finest Fare. And West Yellowstone is an outdoor paradise for all types of year-round activities like snow coach tours,  and fly fishing. And no one can resist shopping on the boardwalk.
Whitefish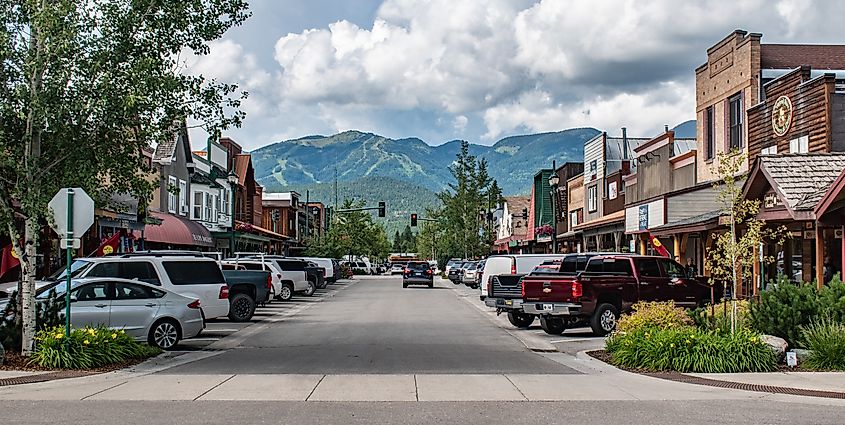 For a small town, part of the draw for outsiders is the unique events, and Whitefish has plenty all year long. For food enthusiasts, the "Taste of Whitefish" cannot be missed. Music lovers will be completely captivated by the eclectic mix of bands that make the trek to the "Big sky Music Festival" each July. And one of the biggest yearly highlights has to be the "Whitefish Winter Carnival" which draws out almost the entire town.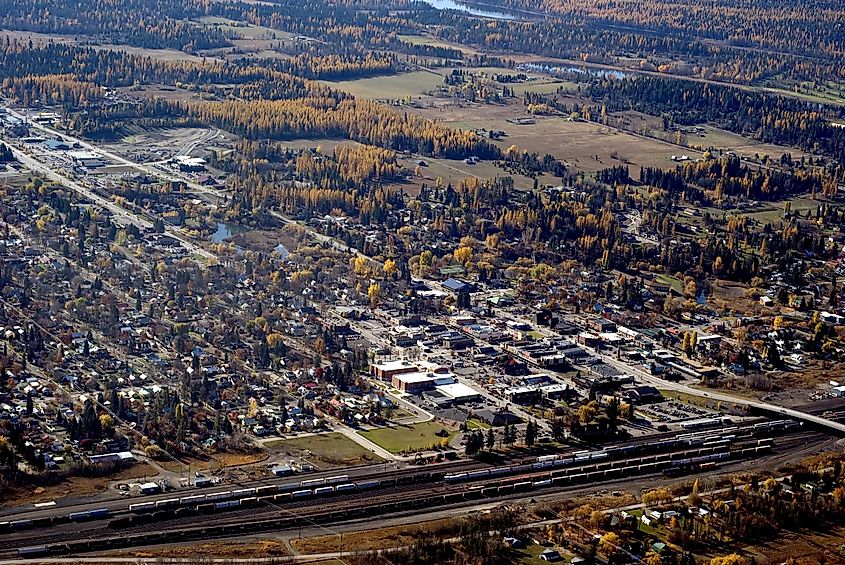 Skiers will love the Whitefish Mountain Resort, considered one of the best ski destinations in the country, and favored by all skill levels of winter sports fans. Glacier National Park is only about half an hour north if a day trip with some fly fishing or hiking is on the agenda. And for those who would rather stay closer to the town, a bison tour and trip to venture to flathead lake might be in order.
Libby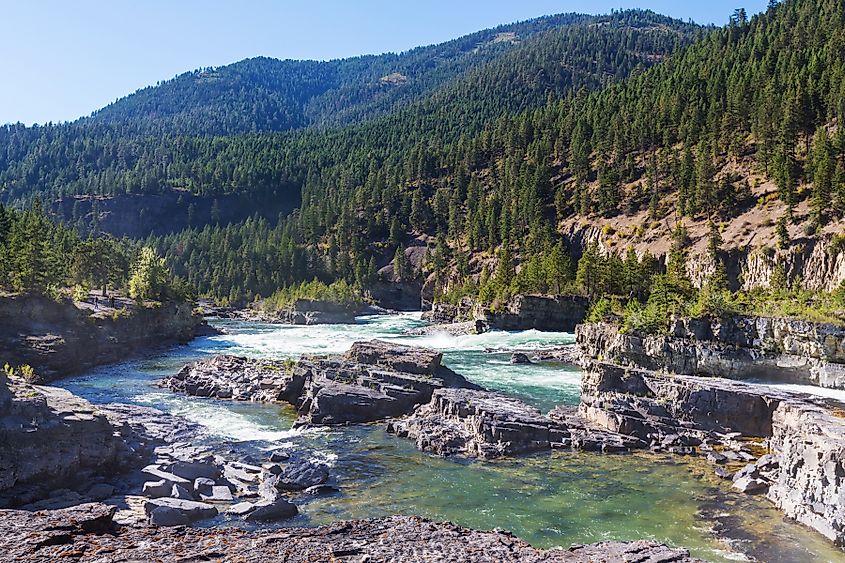 A town's charm is often linked to the sense of community shared and enjoyed by the citizens, and in that, Libby has mountains of charm that must be experienced to be appreciated. From the annual ice fishing derby to the Yaak River Tavern Outhouse Races, it is hard not to see the pure delight on each of the 2800 people who all Libby home.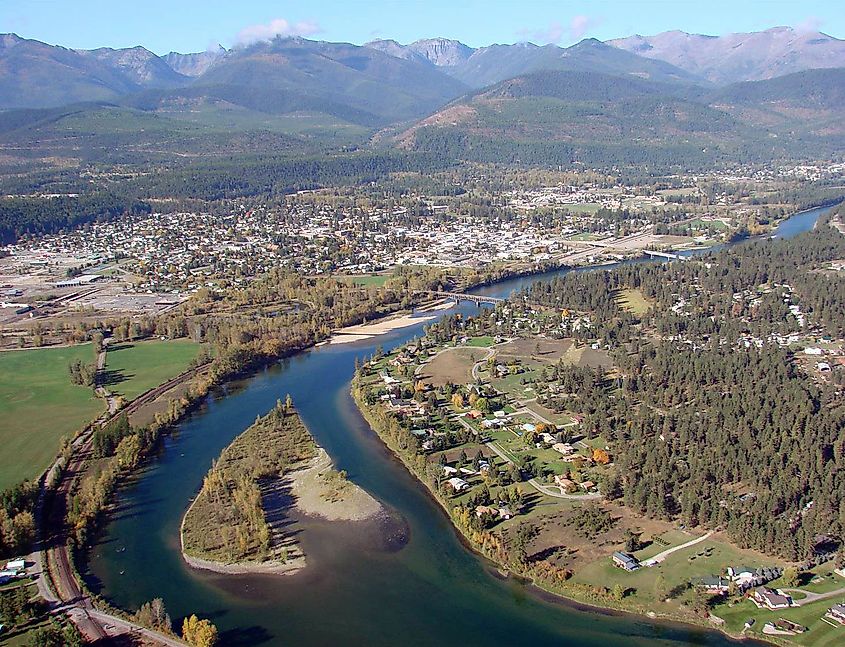 Set in the northwestern portion of the state, Libby might seem geographically isolated, but that only adds to the unique scenery and attention to their love of winter activities. But that doesn't mean they don't keep a constant run of events and festivals year-round. There is always something to see and do and plenty of locals to chat with until a traveler becomes a local.
Big Sky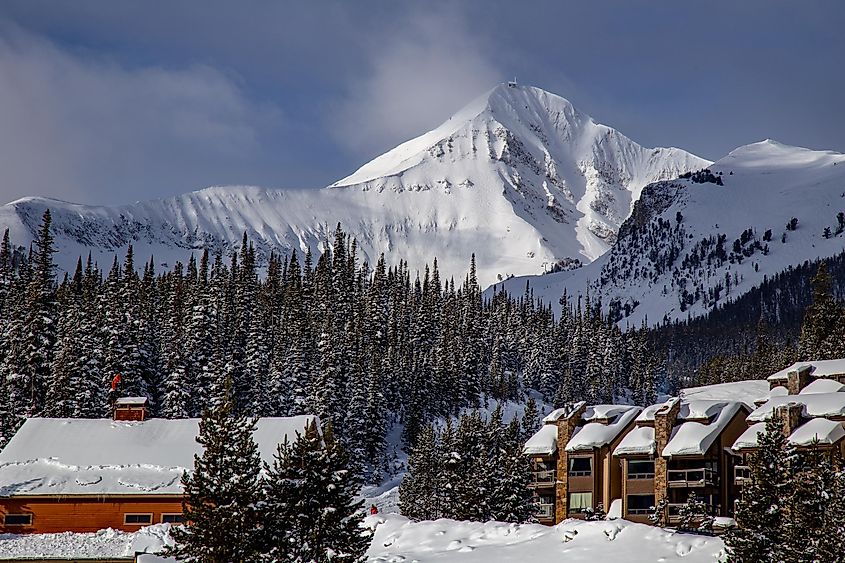 This community truly embodies the spirit of Montana so vehemently, they named the town after the state's nickname. And Big Sky has plenty of countries to explore that can be done comfortably year round. The temperatures stay pretty mild in winter and summer, so outdoor activities are a pretty big deal here.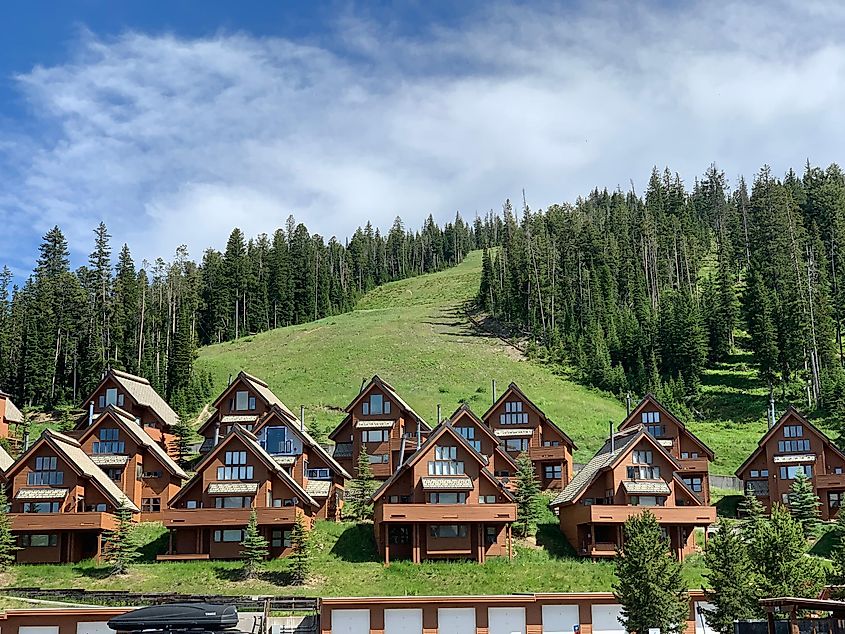 Summer activities like white-water rafting and blue-ribbon fly fishing attract eager anglers from all over the world to rivers abundant with trout and mountain white fish, while winter lovers will admire the incredible views of the snow-covered Rocky Mountains and world-class ski slopes within what many have called the "biggest skiing in America", and after, enjoy cocoa in two epic mountain ski resorts.
Stevensville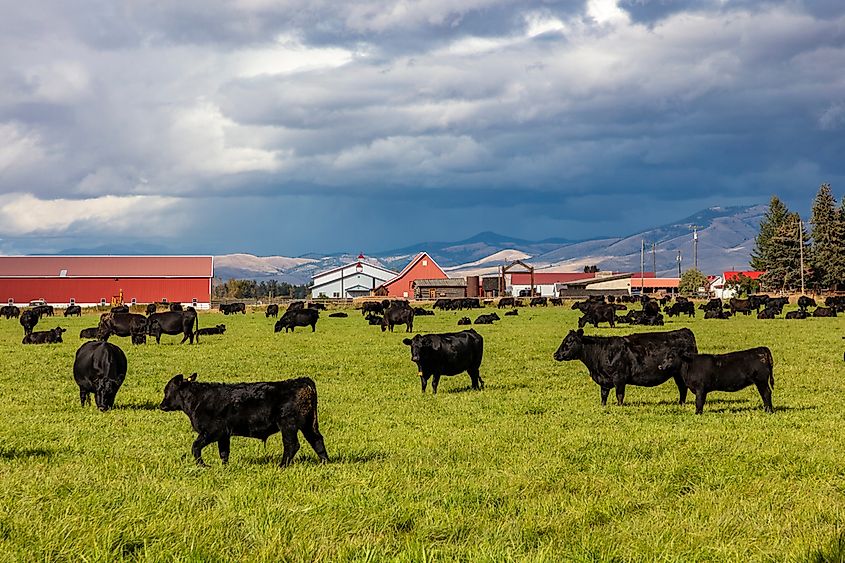 Surrounded by the Sapphire and Bitterroot mountains, Stevensville was founded in 1841 by Jesuit Missionaries and has been recognized as the first official settlement not started by indigenous people. St. Mary's mission is a historic must-see and the Stevensville Museum will educate and entertain visitors about the rich history and growth of this charming little town.
The population is close to 2000 happy citizens who live and work guided by the 4 pillars of success and ethics. The community comes first and furthering observance of long-held beliefs from generation to generation is very important to everyone. Schools enforce strict codes that keep children on the right path, and this leads to less crime and allows more engagement between people of all ages.
Hamilton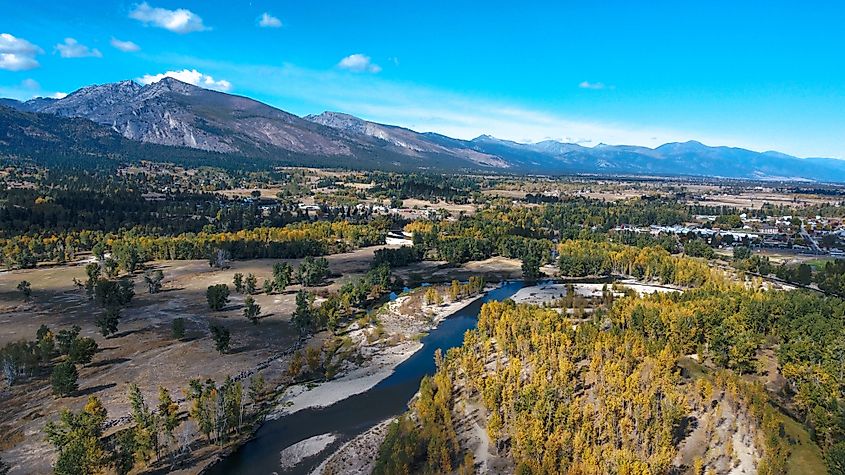 Many people think Montana is known mostly for its harsh and prohibitive winters, but this is not the case in every Montana town. Hamilton is famous for its mild winters and very hot summers, flipping the outdoor activities list upside down. This means options for river sports, hiking, biking, and local outdoor events are more common than in towns further north.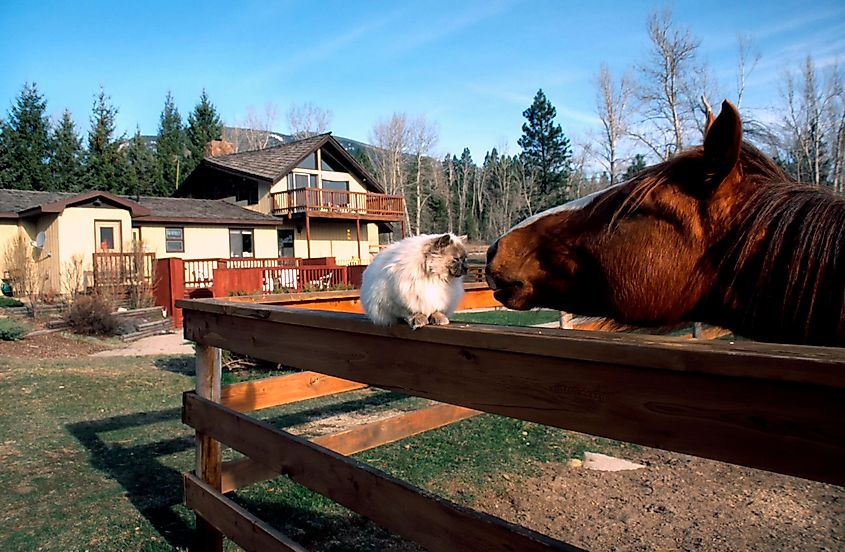 Stroll downtown, visit boutique shops, and take a gander at Daly Mansion, an example of revival-style architecture that is very uncommon for the area. Enjoy local Montana cooking as you take in the sights and smells of Main Street. Or maybe just have a picnic and bask in the warmth of the day, and the people, while taking in the incredible views.
Fort Benton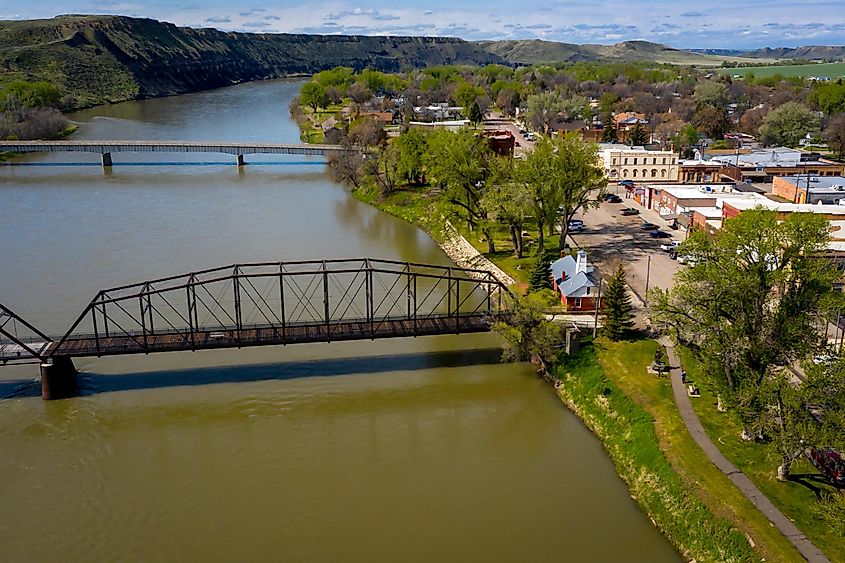 The second oldest non-indigenous settlement, Fort Benton is the official county seat for Choteau County and is home to about 1500 residents who call this little town paradise. It had a huge hand in the growth of the American West largely due to its proximity to the Missouri river. And in 1961, it was named a National Historical Landmark, specifically the fort and riverfront land areas.
Well-preserved 19th-century buildings are always a fun sight for interested tourists and the outposts can be toured for further enjoyment if anyone wishes to bear witness to true frontier craftsmanship. Taking that path a bit further, the museums scattered around town will educate guests about the harsh and wild frontier lifestyle. Hiking, canoeing, fishing, and camping are very popular here.
The word "charming" means a lot of things to a lot of people, but to those who call these Montana towns home, what it stands for is a sense of community, local pride, and respect for the land. Montana is a wonderful place to visit and for outdoor lovers, an even more amazing place to live. No matter what time of year, there is always something to keep a creative mind interested. And for life outside the home, the possibilities are endless.