7 Must-Visit Small Towns Near Yellowstone National Park
Established in 1872, Yellowstone National Park covers an enormous area of nearly 9,000 square kilometers and is a haven for hundreds of species of wildlife in a spectacular natural setting. But when not in the park itself, visitors can find an assortment of charming and special towns nearby, ideal for exploration and, of course, accommodation. From shopping to fine dining to fascinating history, these small towns are a great way to add to the overall experience of Yellowstone National Park. This article looks at 7 Must visit small towns near Yellowstone.  
Jackson, Wyoming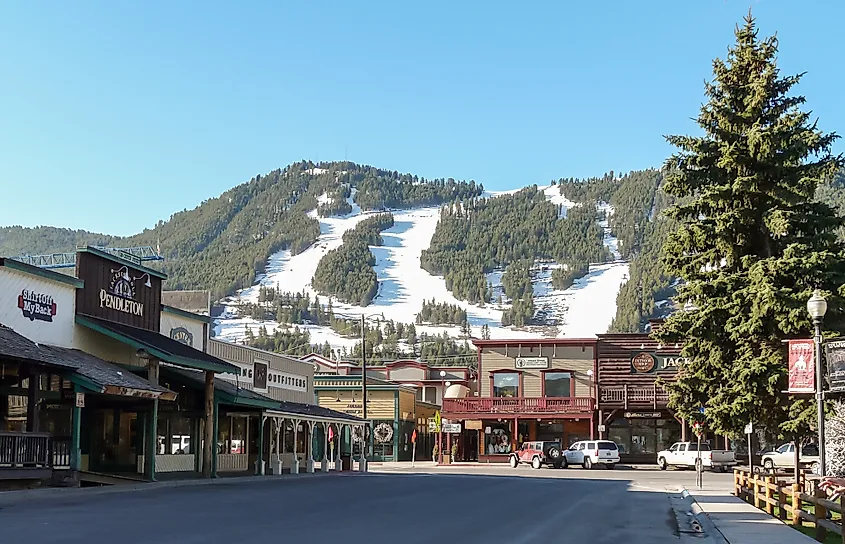 The town of Jackson was incorporated in 1914 and continues to be a popular destination for winter enthusiasts and athletes alike. Known for its great ski and snowboard slopes that include Jackson Hole Mountain Resort and Snow King Mountain, tourists to this town of just over 10,000 residents can enjoy a charming mountain locale with great vistas and warm hospitality. Just around 90 kilometers from Yellowstone National Park, visitors in Jackson can also enjoy the National Elk Refuge downtown, where one of the largest elk herds is cared for. Meanwhile, visiting the Centre for the Arts, where local artists proudly display their works, is a great way to discover unknown talents.  
West Yellowstone, Montana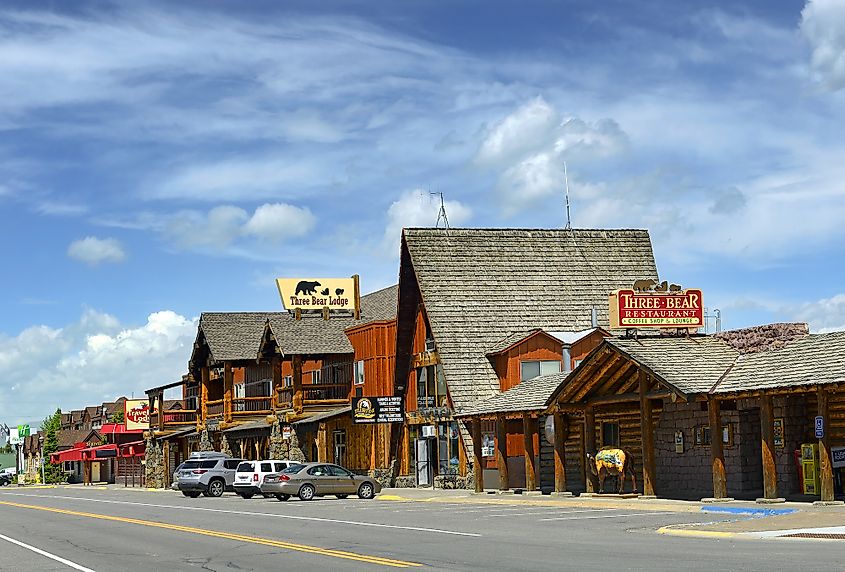 Just a 16-minute drive from the Park, the town of West Yellowstone is truly the ideal place for quick access to the site. This 1,300-resident mountain town was first settled in 1907 and founded as a rail town, and today functions mostly as a stopover. Visitors will find great, charming, and tasty local restaurants, cute souvenir shops, specialty boutiques, and local art galleries. On the way out, tourists should not forget to stop at the Grizzly & Wolf Discovery Centre, where visitors can see and learn about a sampling of wildlife outside of Yellowstone Park. 
Red Lodge, Montana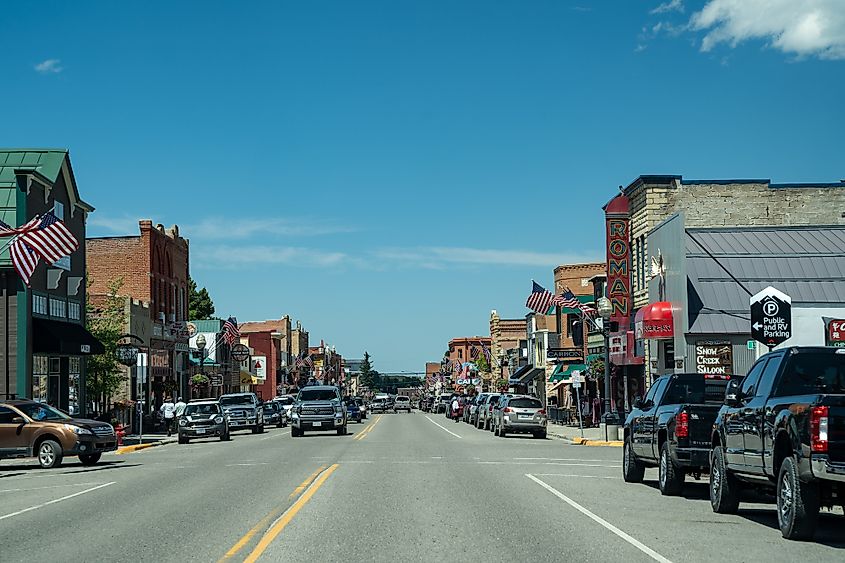 A two-hour drive from the Park, Red Lodge is conveniently located near the Beartooth Highway and is a great snapshot of small-town America and all its quaint charms. Formally settled in the 1880s, Red Lodge has a population of just under 3,000 inhabitants but is full of places to relax and explore. Besides the many great local restaurants, bars, and specialty shops, visitors can also drop by the Carbon County Museum, where the town's mining history is explored. Known for its hot summers and warm winters, those in Red Lodge can also discover the Yellowstone Wildlife Sanctuary. Here, wildlife not fit enough to be released into the open wilderness are kept.
Cody, Wyoming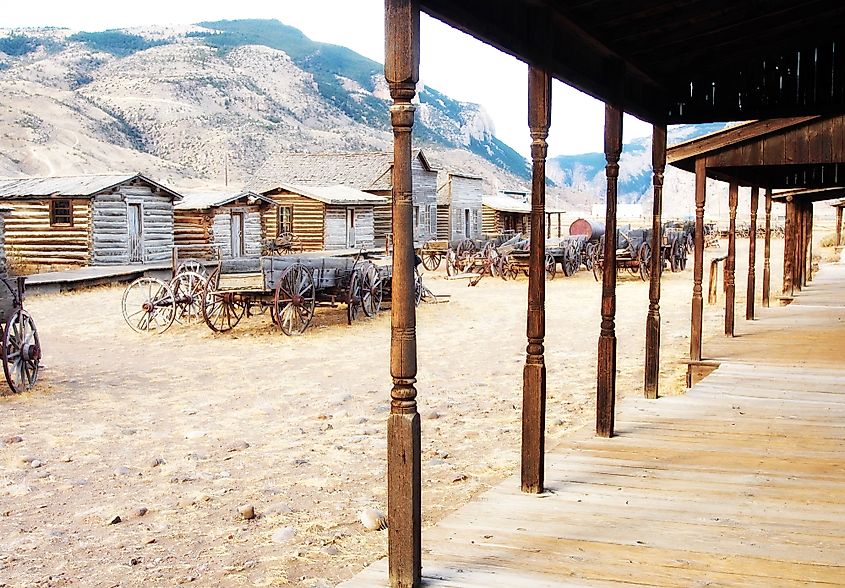 Named for famed American frontiersman Buffalo Bill Cody, this town in northwestern Wyoming is just about an hour's drive from Yellowstone National Park. For some of the best attractions near the park, Cody is indeed the place to be. The town offers a real sense of the Old West all around. With hot summers and mild winters, tourists and history lovers can enjoy a visit to the Buffalo Bill Museum (dedicated to the life and exploits of this unique pioneer) and the Old Trail Town with its recreated Western facades. Stop in a restored saloon or just walk along the dusty path when at the Old Trail Town. One may certainly experience a feeling of time travel. And before heading out to Yellowstone, why not stop at the Draper Natural History Museum for some unique and beautiful wildlife exhibits that are great primers for the Park ahead?  
Bozeman, Montana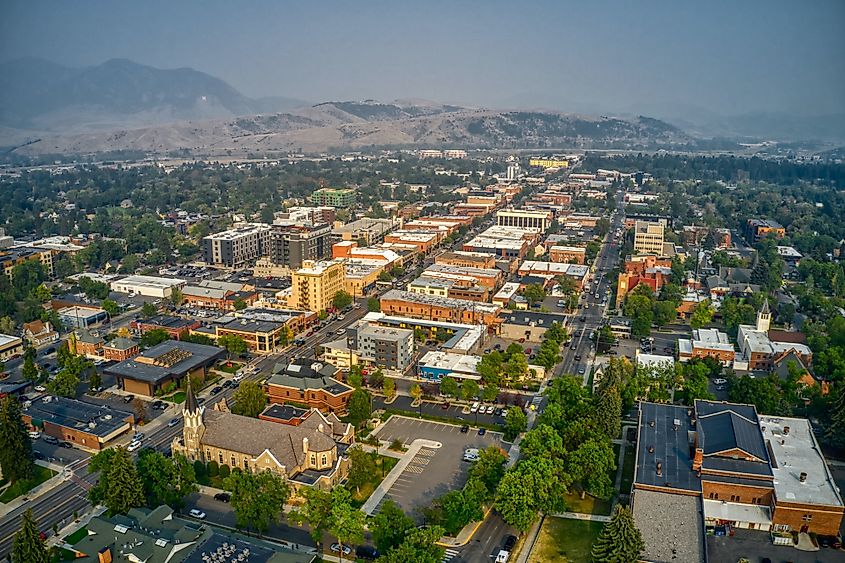 Bozeman is around 125 kilometers north of Yellowstone National Park, nestled right in the midst of the Rocky Mountains. The town, founded in 1864, is a great place to get acquainted with the outdoors, and visitors will have ample opportunities to go hiking, biking, rock climbing, and even skiing in the wintertime. Stop by the nearby Spanish Peaks or the Bridger Mountains for great vistas and breathtaking sights of the Montana sky, or discover the area's paleontological history at the Siebel Dinosaur Complex. Explore fossils and interactive dinosaur exhibits, and even take in a show at the planetarium theatre. Bozeman is a great place for solo travelers and families alike.  
Big Sky, Montana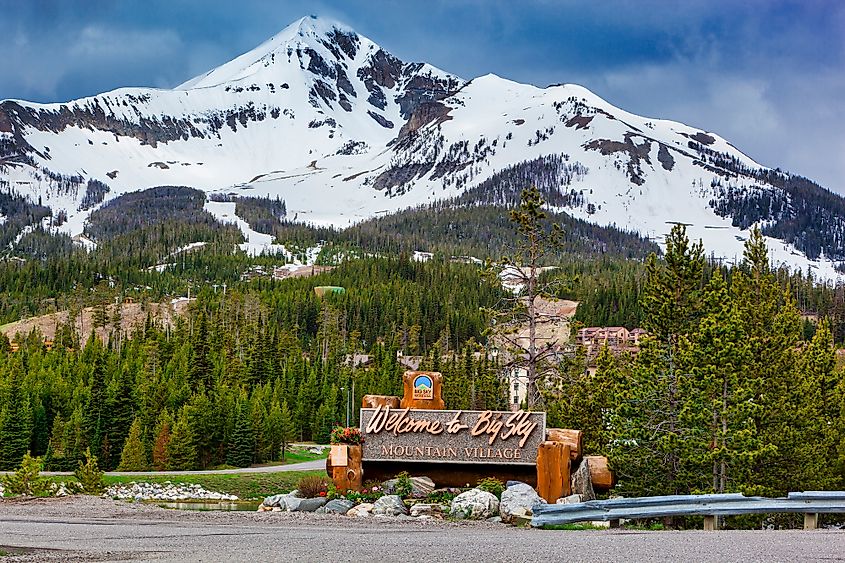 Only 72 kilometers from Bozeman, the unincorporated resort town of Big Sky is particularly popular during the winter, where skiing and snowboarding are always in demand. In the summertime, when visitors are not at Yellowstone (only 24 kilometers away), there are also great activities available in Big Sky, including hiking and cycling at Gallatin Canyon and River. At the stunning Ousel Falls cascade, beautiful picnic areas and stunning observation areas make an afternoon outing a truly memorable one. And of course, tourists will find a good variety of tasty local restaurants, charming boutique shops, and maybe even time for a round of golf or two. 
Livingston, Montana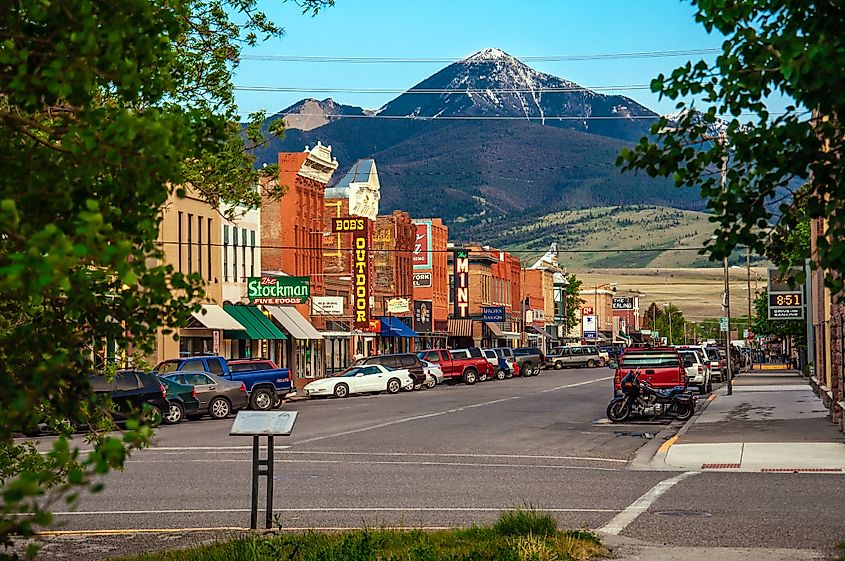 Located near the Yellowstone River, the town of Livingston is the seat of Park County and is just a short one-hour drive to the National Park;. A charming place of history, Livingston is a great place for history lovers to explore and is home to 17 sites on the National Register of Historic Places. Visit the Livingston Depot Centre (built in 1902), a lovingly restored rail station and adjacent museum, or stop by the Yellowstone Gateway Museum, where the fascinating history of the Old West is explored. Meanwhile, the Fly Fishers International Museum highlights the history of fishing and hunting in the State in a fun and interactive place. There are plenty of unique sites to visit and enjoy in Livingston, all before heading out to the great Yellowstone National Park.
Yellowstone National Park is an enormous place to explore, but before getting there, several small and equally charming towns make the journey even more exciting. In these nearby towns, visitors can enjoy beautiful encounters with nature, fascinating insights into American history, and quaint surroundings. Whether for a one-night stay or just to stop in for a meal, these small towns near Yellowstone National Park are great places to explore and discover the wonder of small town USA.