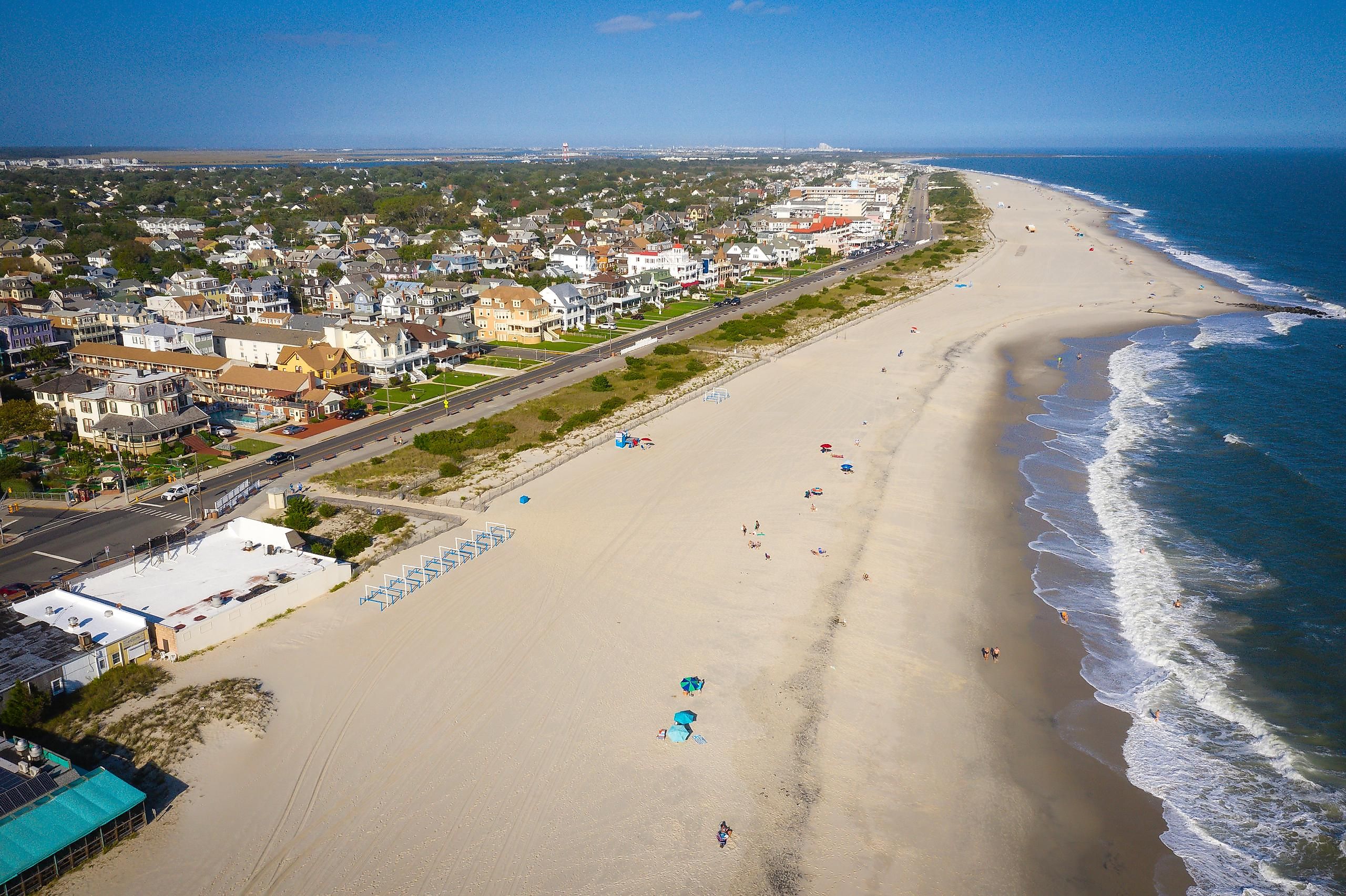 The 9 Most Picturesque Small Towns In New Jersey
New Jersey has plenty of picturesque small towns to explore. It is the most densely populated state in the US and is home to the bustling city of Newark, beautiful beaches, and plenty of outdoor activities. This garden State also has historic streetscapes, lush parks, breathtaking coastlines, quaint main streets, and pretty water views. 
People come from around the world to explore its diverse culture and attractions. Whether you're a beachgoer, a nature lover, or a history buff, New Jersey has most people's interests at heart. With so much to do and see, it's easy to fall in love with this incredible destination. Discover the stunning beauty of New Jersey with a visit to one of these nine picturesque small towns. 
Clinton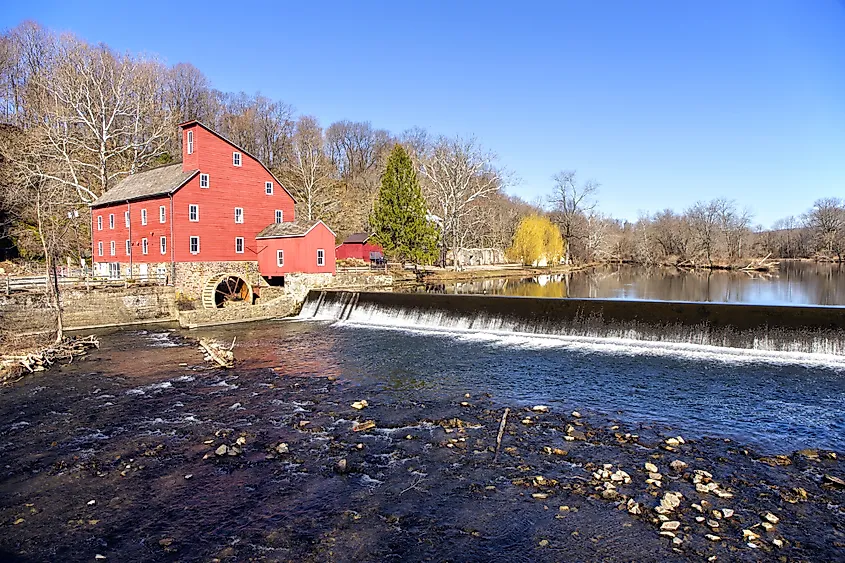 Clinton has an old-world atmosphere. There are plenty of activities to enjoy here, from exploring to shopping in old stores. It is home to some of New Jersey's most beautiful state parks and historical sites. Some include Spruce Run State Park, Round Valley Recreation Area, the Red Mill Museum Village, and the historic Hunterdon County Courthouse. 
Nature lovers can enjoy kayaking or canoeing on the South Branch Raritan River and visiting the many lakes in the area. The beautiful streets and storefronts are excellent for strolling. Admire the nearby homes with fine wood porches and prolific landscaping. The locals are friendly, making it a great place to connect with locals and build lasting relationships.
Montclair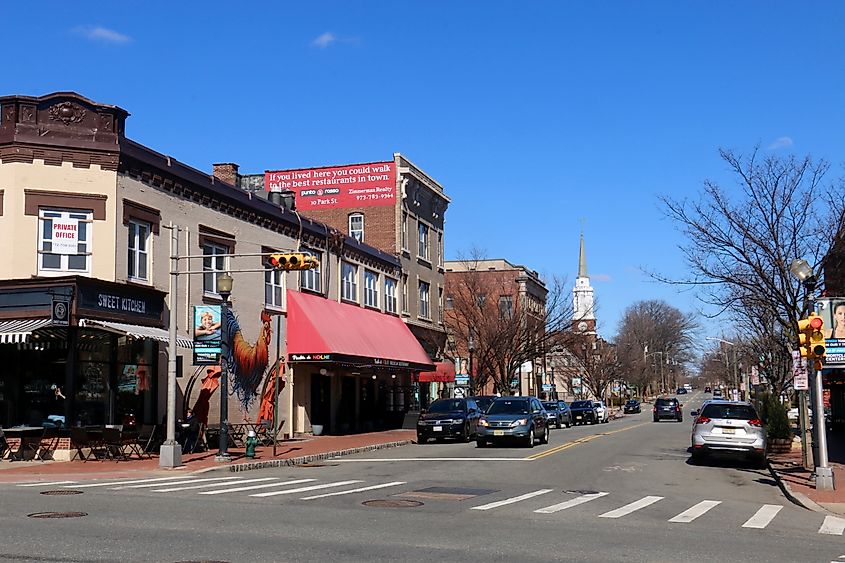 Nestled in the rolling hills of Northern New Jersey lies the beautiful town of Montclair. With its diverse population, vibrant culture, and beautiful scenery, it's no surprise that Montclair is a popular place to live. 
The downtown area features historic Victorian homes, tree-lined streets, modern boutiques, restaurants, shops, and entertainment options. With everything well aligned, it is the perfect spot for locals and visitors to enjoy the beauty. If you're looking for outdoor activities, numerous parks and trails nearby provide great opportunities to explore nature and get some fresh air.
Its proximity to New York City and its convenient transportation options. Montclair is an ideal destination for anyone looking for the convenience of city life combined with the beauty of a small town. 
Red Bank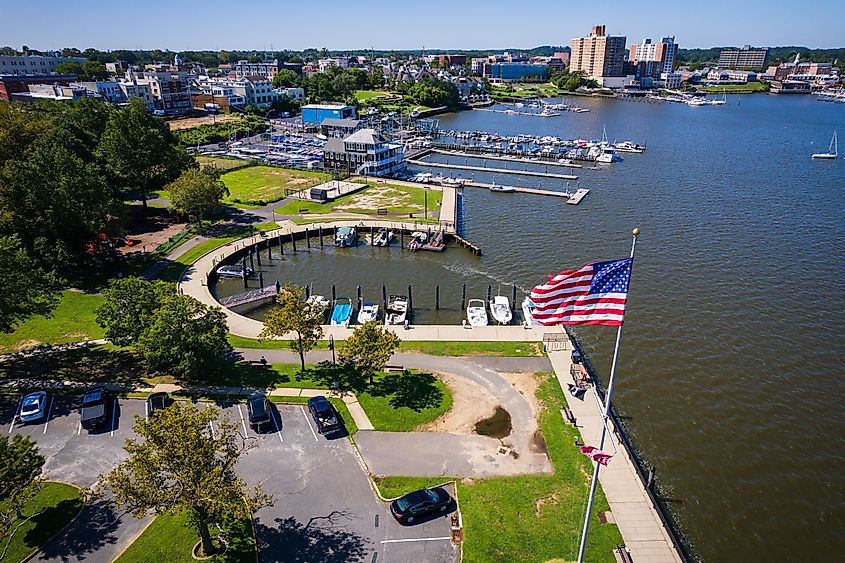 Red bank is home to a breathtaking lake surrounded by lush greenery. Located just outside of town, the lake offers endless swimming, fishing, and relaxation opportunities. Nearby are two state parks, Allamuchy Mountain State Park and High Point State Park that offer plenty of hiking trails and camping sites perfect for escaping the hustle and bustle of everyday life. 
History buffs will love visiting Red Banks' many historical sites, such as the infamous Raritan Valley Train Station and an old Revolutionary War fort. The nearby Delaware River is great for kayaking, tubing, or enjoying its natural beauty. If you are looking for some quiet time, the banks of Red Bank Creek provide peaceful, relaxing spots. Enjoy views of the rolling hills and surrounding landscape. 
Families with children can head to the local playgrounds and amusement parks for hours of fun-filled entertainment. Enjoy nature walks along picturesque trails throughout the city, from tranquil woodlands to green meadows filled with wildflowers. There are various restaurants, pubs, and cafes offering traditional American cuisine. 
Brielle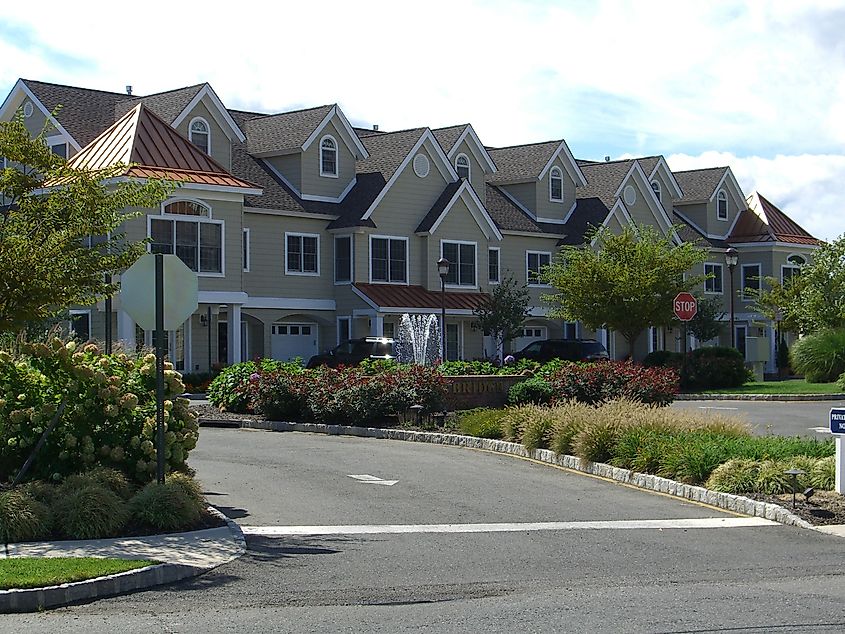 Brielle offers many opportunities to explore nature. The town borders Wall Township, Point Pleasant Beach, and Manasquan. It is also known as boaters' town and has around 4 miles of waterfront along Debbie's creek, Glimmerglass, and Manasquan River.  You can take a peaceful boat ride or fishing with the Manasquan River running through it. Several lakes, marinas, and state parks are nearby, providing plenty of recreational activities like hiking, biking, and camping. 
Brielle also boasts several historical sites, including Old Bridgeport Church and the Silverton Beach Club. Take a picnic lunch at Allaire State Park and explore its trails. Or, visit Brielle Historical Museum to get an insight into the town's history. The town's recreation department offers activities like basketball, soccer, tennis, baseball, and more.
Ridgewood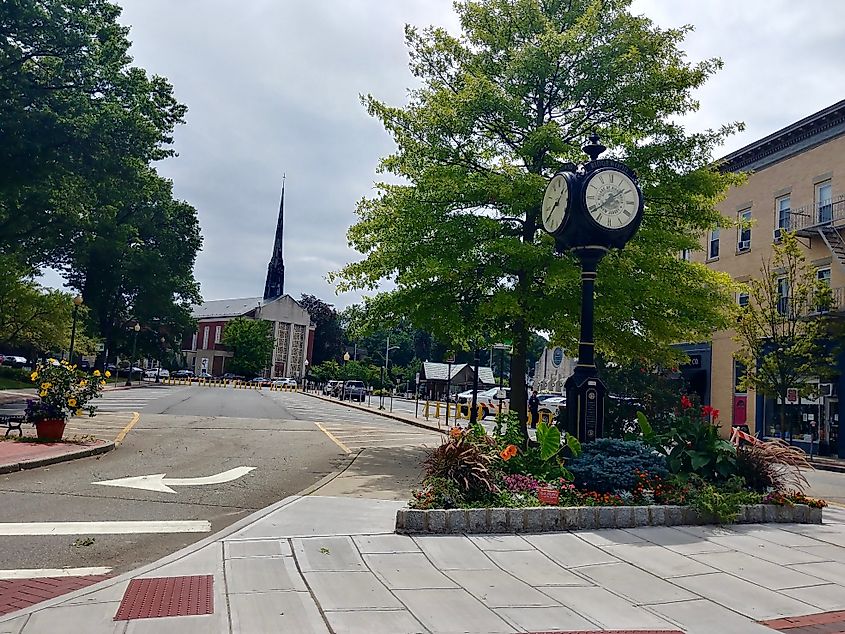 Ridgewood is an idyllic small town in the Northeastern part of New Jersey with stunning natural beauty. Ridgewood is surrounded by lush forests, meandering rivers, and serene lakes and offers a tranquil escape from the hustle and bustle of urban life. The town is known for its excellent schools, quiet neighborhood, and good security.
Take advantage of several state parks within the area, such as Darlington County Park, which features scenic trails perfect for hiking and birdwatching. Ridgewood art galleries, wildflowers at James Rose Center, and the Saddle River are fantastic places that make the place worth exploring. The enticing downtown district is home to historical landmarks like the Olde Village Hall and Post Office, built in 1910 and lovingly preserved.
Allentown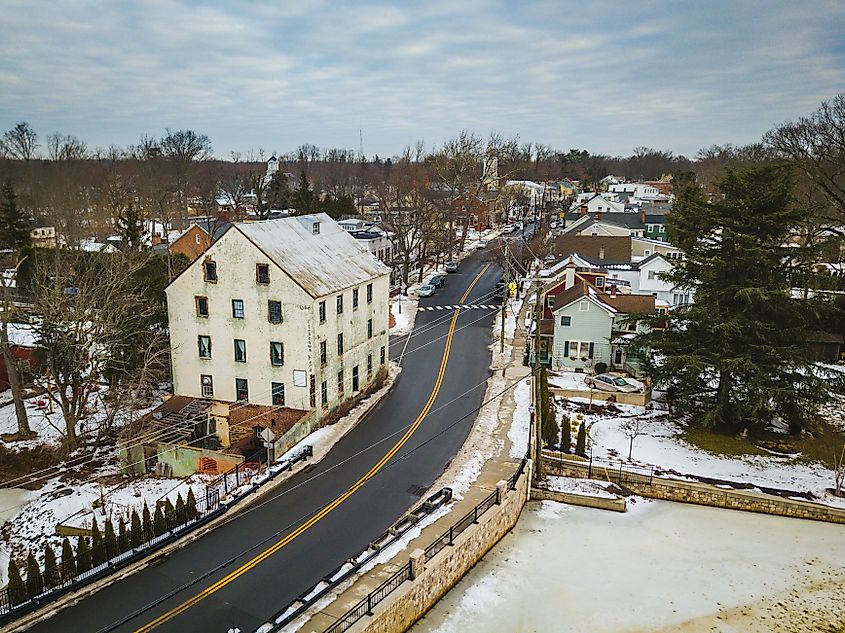 Allentown is nestled along the Delaware River. Its unique blend of rural landscapes and suburban homes provides plenty of opportunities to explore nature or relax in its cozy atmosphere. Its historic downtown streets are lined with shops and restaurants, while its lush parks offer plenty of outdoor activities. Visitors to Allentown can explore the nearby Six Mile Run State Park and go hiking, biking, birdwatching, and more. The park also has a large lake perfect for swimming or boating. 
Visit Washington Rock State Park for stunning views of the river valley below, and a great view of George Washington's army encamped during the Revolutionary War. For even more history, head to Bowman's Hill Wildflower Preserve, once part of an old farmstead from colonial times. You cannot be disappointed with the outdoor recreation, antique stores, and tasty treats.
Princeton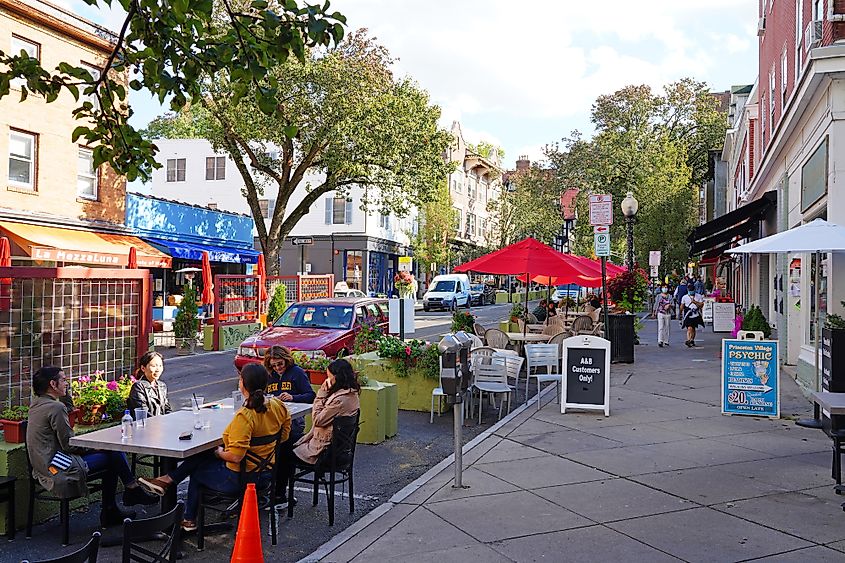 Princeton is home to the iconic Princeton University, founded in 1746 as the College of New Jersey. The school has a gothic-style building and a university art museum with several collections. Also, It boasts a rich history filled with renowned scholars and alumni. The town also boasts its own lake Carnegie Lake, perfect for swimming, kayaking, or fishing during warm summer months.  
Historical sites like the Princeton Battlefield State Park, Washington Crossing State Park, Morven Museum & Garden, Drumthwacket, and the Stony Brook-Millstone Watershed Reserve are all great places to explore within a short distance from Princeton. Attend concerts at the McCarter Theatre Center or spend an afternoon browsing unique boutiques and restaurants on Nassau Street.
Cape May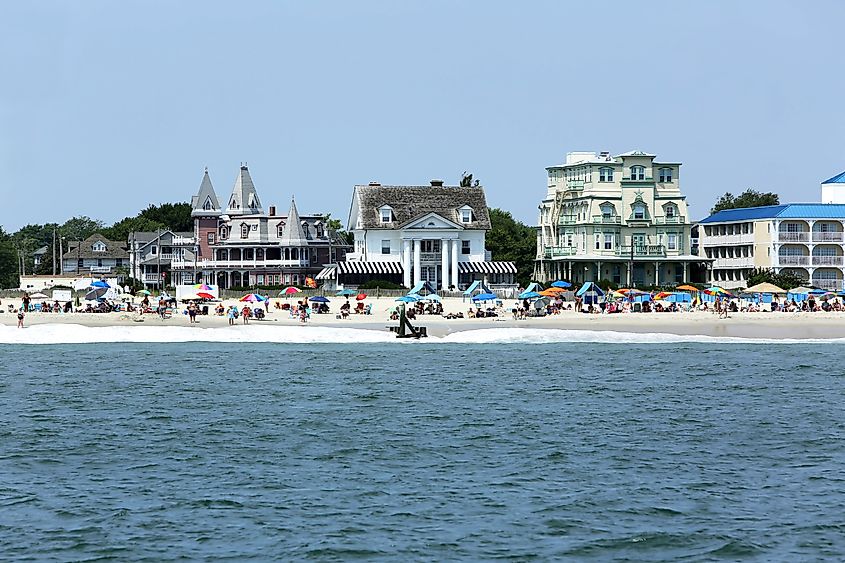 Cape May is a picturesque small town in New Jersey with a long and rich history. Known for its old-world charm, this coastal destination offers miles of sandy beaches and quaint cobblestone streets. 
Adventure seekers can explore the beautiful Cape May River or hike through pristine state parks like Belleplain State Forest or Parvin State Park. Nature enthusiasts will find plenty to do at historic sites like Higbee Beach Wildlife Management Area and Higbee Beach WMA Wetland Complex. For a more cultural experience, visit the Historic Cold Spring Village for an interactive look into America's past.
The town hosts several events across town, like Ocean City, a two-day New Year event. Other events include Sea Isle City's Polar Plunge, Savor Summer, and The West Cape May Christmas Parade.
Lambertville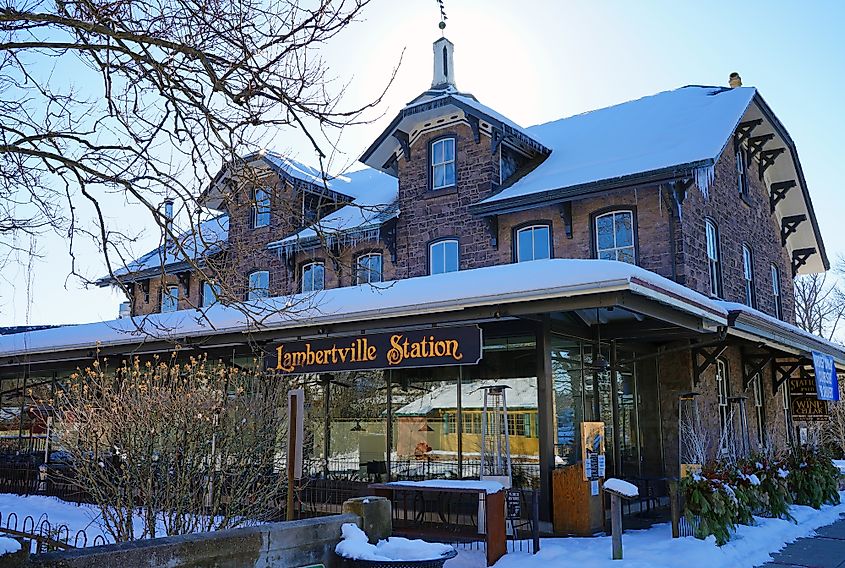 Lambertville Street is lined up with well-maintained Victorian homes and federal townhouses. The town has a vintage effect and is known as New Jersey's antique capital. Additionally, It has several flea markets, vintage shops, unique boutiques, stores, live music venues, and cozy cafes.
Along the Delaware River, Lambertville offers breathtaking water views and plenty of recreational activities like fishing, canoeing, and kayaking. The nearby state parks are perfect for hiking and biking. Explore historical sites such as Bowman's Hill Wildflower Preserve or the Prallsville Mills, an early 19th-century mill complex listed on the National Register of Historic Places. Lambertville is a charming little town that offers big-city fun!
Wrapping up
New Jersey is home to some of America's most beautiful small towns. The breathtaking beaches of the Jersey Shore and the lush rolling hills of the countryside amplify the natural beauty. 
Hiking, cycling, swimming, kayaking, shopping, and exploring are a few things to try when visiting any of these towns. You can never run out of activities to do! From quaint downtowns and historic buildings to breathtaking views and friendly locals, the above nine small towns will delight you.