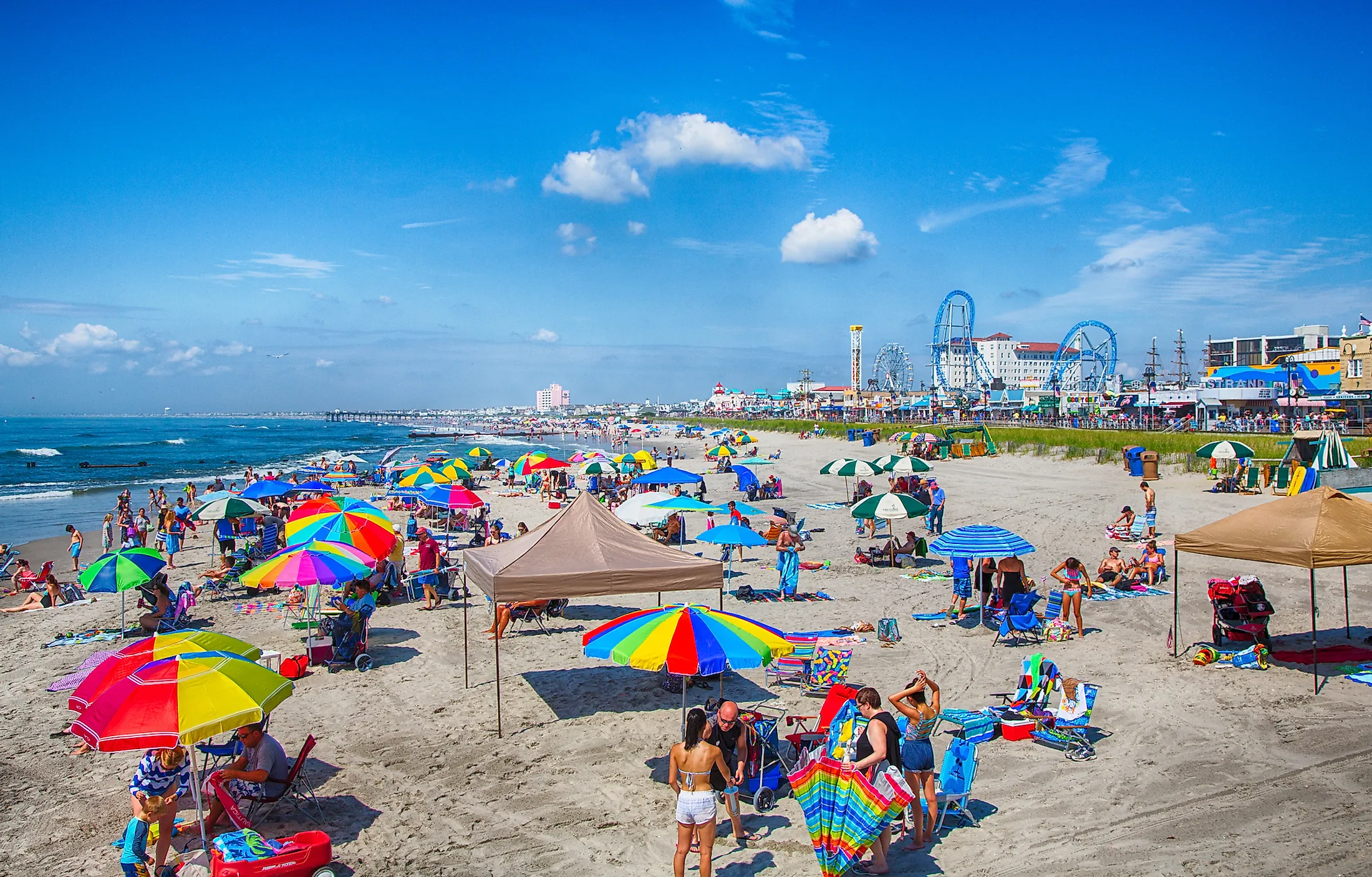 Ocean City is located on the eastern coast of New Jersey, in the United States of America. Known as the Jersey Shore, this area is made up of a chain of beaches and boardwalks. It has a population of around 11,500 permanent residents, but the summer population can rise to almost 115,000 when factoring in vacationers and tourists. Ocean City is distinctly family-friendly compared to other coastal neighborhoods in the area and brands itself that way.
History Of Ocean City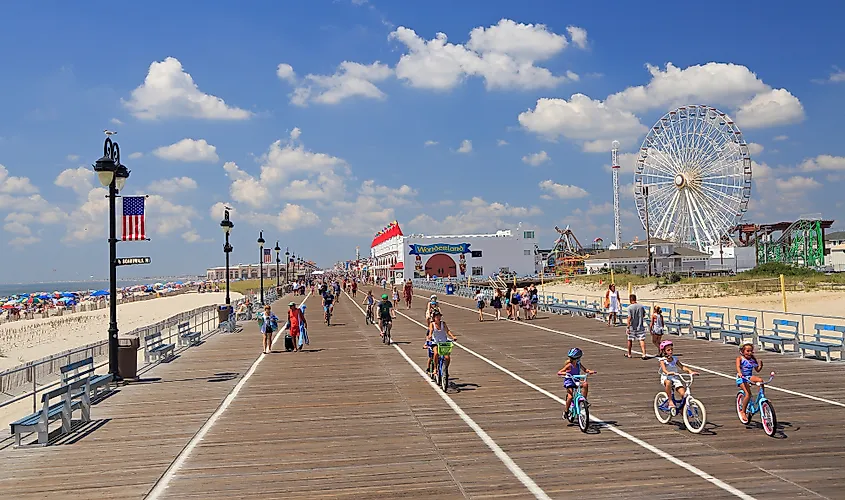 The first known people in the area, now called Ocean City, were Native American people. They established seasonal camps on the island for fishing. In 1635, the land was surveyed by Thomas Budd of the West Jersey Society. In the early 1700s, John Peck used the island as a whaling base, and the area became a storage location for fresh whale kills. During that time, the region was known as Peck's Beach. The first true dwelling was recorded there in 1752. 
Through the 18th century, cattle grazers migrated with their herds to the island. Due to the untouched vegetation, the island was used mainly for cow grazing, with herders traveling in, rather than settling there. It wasn't until 1859 that the first permanent resident settled in Peck's Beach, and his name was Parker Miller.
1879 saw the arrival of methodists who set up a Christian retreat and camp in Ocean Grove. They named this area the Ocean City Tabernacle, and it exists even today. The methodist influence continues to be seen through policy and blue laws across the city, even in the modern-day.
In 1881, the first school was established on the island, and a bridge from the mainland followed in 1883. Similarly, the West Jersey Railroad was built in 1884.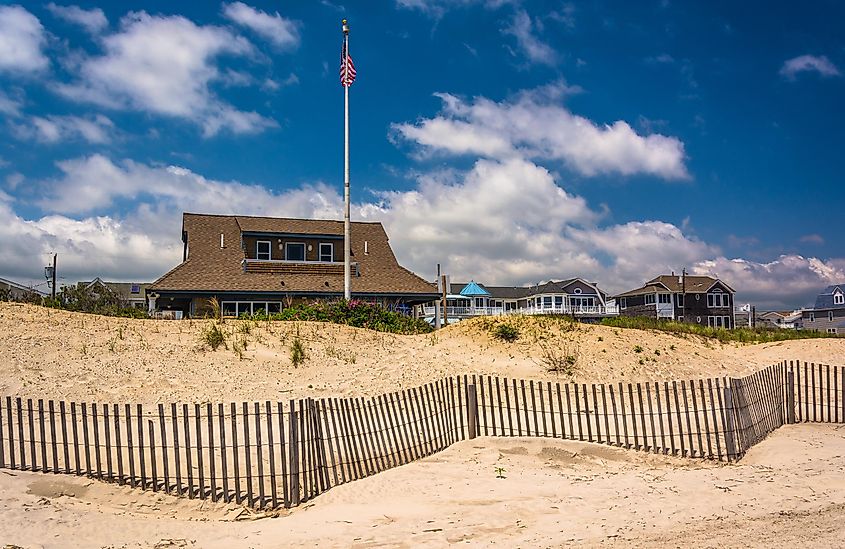 The slogan for which Ocean City is now known, "America's Greatest Family Resort," was created and adopted in 1920, marking the rebranding of the area. From there, the island was on an upward swing when a fire hit in 1927, causing some $1.5 million in damages. This fire resulted in the boardwalk being moved much closer to the ocean, where it famously sits today. 
Alcohol Prohibition In Ocean City
Since the city has such strong methodist origins, selling alcohol and drinking alcohol in public was prohibited. An 1881 blue law was passed to enforce this rule officially. The manufacturing or selling of alcohol was also prohibited in 1909, further reinforcing the city as a dry region. As in many dry regions, however, illegal saloons and secret bars began popping up. In 1929, 27 different speakeasies were raided.
1951 saw the banning of consumption on beaches followed by a ban on all public drinking in 1958. In 1986, a campaign was launched to host a referendum to repeal the blue laws. It was not until 2012, though, that the referendum took place, with a 69% rejection rate.
The city remains officially dry as of 2021. Alcohol is permitted in nearby towns, however, so private drinking does occur in Ocean City. In fact, a 2017 list from USA Today listed Ocean City as the most drunken city in its state, so there is some debate about whether or not the continued blue laws have the desired effect. Regardless, the dry nature of the city is in part what makes it a particularly family-friendly vacation destination. 
America's Greatest Family Resort
In addition to being a dry town, Ocean City is a family-friendly resort in several other ways. Not only are its beaches highly desirable in the summer for vacationers and kids, but the boardwalk is full of stores, cafes, attractions, and amusement parks. 
Gillian's Wonderland Pier was founded in 1929 and is still a popular attraction along the main boardwalk. The park features a giant drop tower, potato sack slides, a giant Ferris wheel, a glasshouse, bumper cars, carousels, and a number of both mild and high excitement rides and coasters.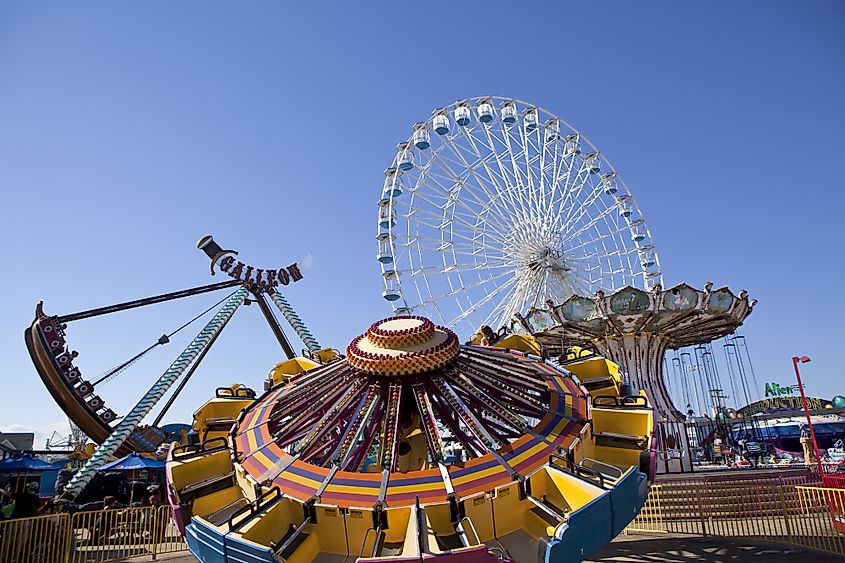 Similarly, Playland's Castaway Cove has themed mini-golf and a variety of roller coasters for the family to enjoy. Mini golf is popular here, and there are several themed courses in the area. There is also a water park along the boardwalk, where families can enjoy slides, waves, pools, and lots of water-related fun. 
Parks In Ocean City
Outdoor and nature-based attractions are also great options for vacationers and locals alike. Roughly 40% of the city's land is dedicated to parks and outdoor green spaces. From beachfront to dunes and wetlands, the city has protected reservation parks and public recreation areas.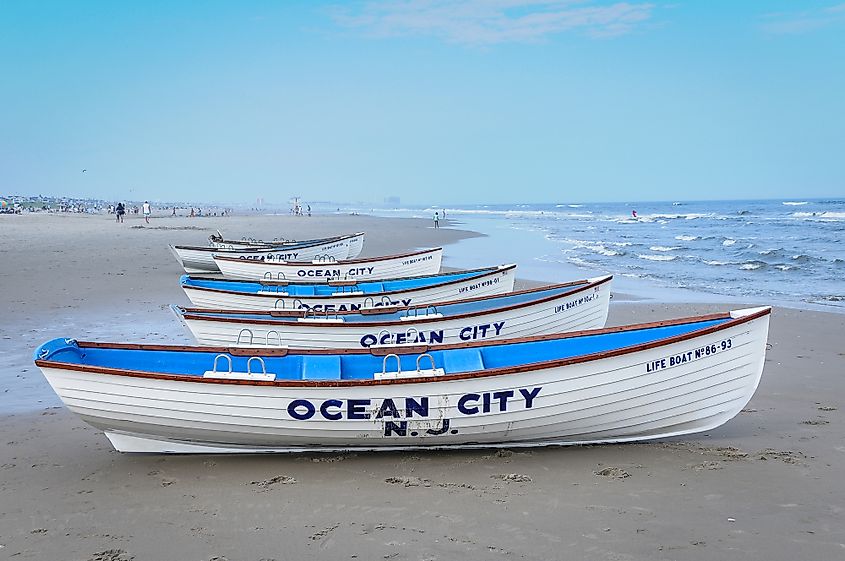 Corson's Inlet State Park was established in 1969 and included a tract of land along Corson Inlet. The park protects one of the few remaining areas of undeveloped oceanfront in Ocean City. The park features several walking and hiking trails and is a popular home for shorebirds nesting and hunting among the dunes and wetlands. Similarly, the Howard Stainton Wildlife Refuge was established in 1997 and is a protected section of Ocean City wetland. This park does not have any trails through the wetland but does feature a viewing platform where visitors may spot wildlife, particularly local birds. 
Recreational spaces across the city include a volleyball court, a shuffleboard court, a hockey rink, four baseball fields, four soccer fields, eight basketball courts, 24 tennis courts, and a golf course. 
According to the Travel Channel, Ocean City was ranked the third-best beach in New Jersey in 2008, Best Family Beach of 2005, and placed first in the 2009 Top 10 Beaches Contest. The area continues to be a popular destination for families and vacationers looking for a slice of beach and sea.