New Jersey boasts dazzling cities, gorgeous beaches, and stimulating sights. Yet, the Garden State is also the dwelling of various alluring small towns that are repeatedly overlooked by travelers, away from the brilliant luminosity and large masses. These mysterious gems give sightseers a chance to diminish their speed and relish in the minor joys of life while also providing a portal into New Jersey's deep-rooted history and culture. There is something for all in these underrated towns, from abnormal stores and restaurants to old-fashioned architecture and art galleries. Gather your belongings, and discover the Garden State's most hidden gems.
Lambertville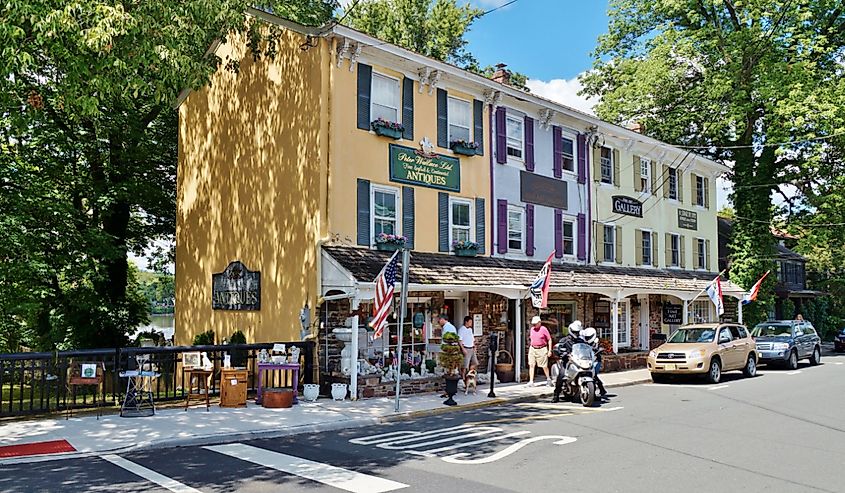 There is a plethora of unique beauty, historical grandeur, and culture to discover in Lambertville, an enthralling village located on the banks of the Delaware River. Despite its proximity to Philadelphia and New York City, this delightful settlement has maintained its quaint ambiance and friendly disposition. The iconic Lambertville Station, which was formerly a bustling railway intersection, is now a plush hotel and eatery and is a major attraction in the area. Meandering through the town is the Delaware and Raritan Canal, where visitors can take a tranquil stroll or explore the antique shops, art galleries, and exclusive trinket stores that line the streets. Do not forget to partake in the town's annual Shad Festival, an event that celebrates the tradition of fishing with live music, food trucks, and a plethora of amusing activities for the entire family.
Ocean Grove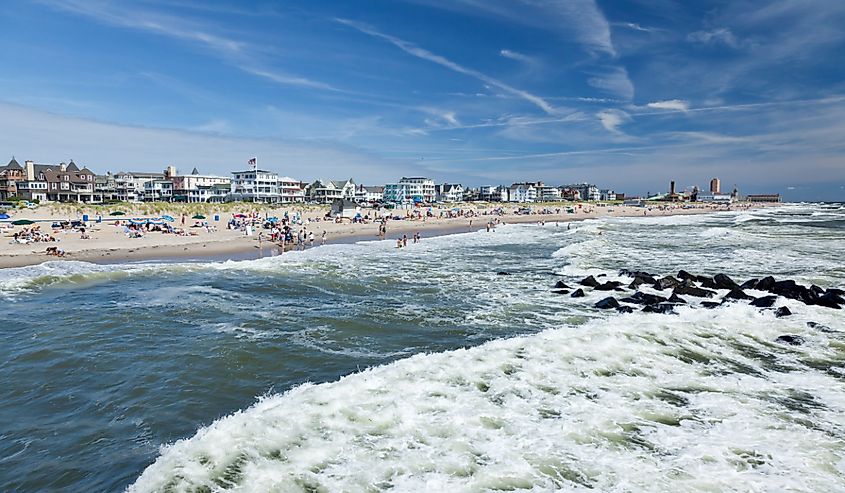 For those in search of a peaceful, tranquil shoreside town away from the commotion, Ocean Grove is the perfect spot. The charming Victorian buildings and renowned pristine beaches of Ocean Grove are just south of Asbury Park. You can take a walk along the tree-bordered Ocean Path or take a dip in the Atlantic Ocean. One of the must-visit attractions in the area is The Great Auditorium, a renowned gigging spot where some of the most popular artists in the world have performed. There is also an energetic art space in the area, with numerous galleries and studios showcasing the works of local artists. Do not forget to attend the yearly Victorian Holiday Party, which gives horse-drawn carriage tours, vocalists, and an opportunity to meet Father Christmas.
Somerville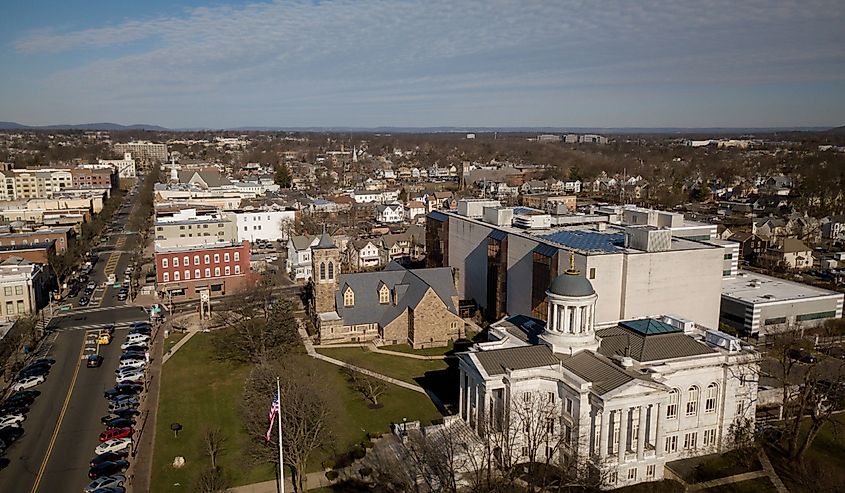 Somerville, a buzzing municipality with a copious history and burgeoning creative scene, is in central New Jersey. The city center, encircled by picturesque shops, eateries, and art galleries, is open for exploration by sightseers. With its formidable architecture and fascinating exhibits that showcase the county's official past, the venerable Somerset County Courthouse is a must-visit attraction. The town is brimming with art studios and galleries, including the Gallery on Main, which showcases the works of both local and foreign artists. Art aficionados will delight in the town's plethora of these establishments. Do not fail to attend the Somerville Fire Department Carnival each summer, which provides amusements, activities, and a multitude of delicious cuisine.
Cape May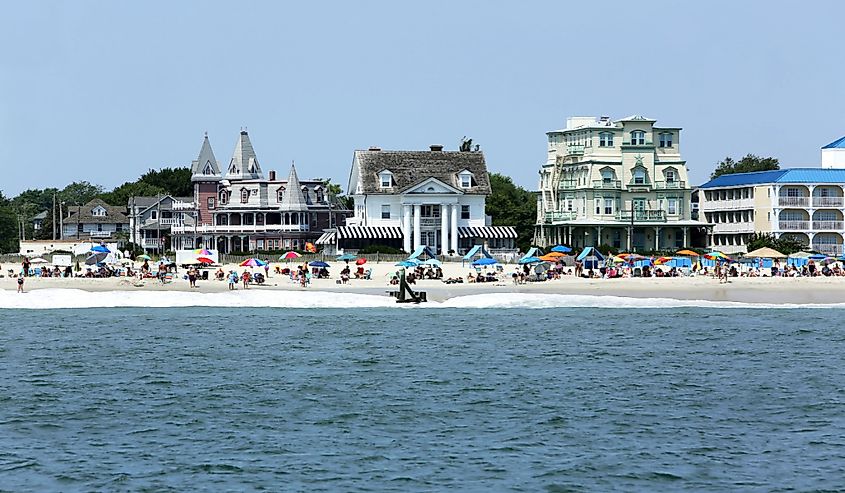 Cape May, a beguiling seaside village that has beckoned sightseers for over two centuries, lies at the utmost southern point of New Jersey. Cape May is the perfect place for a calm weekend retreat because of its immaculately conserved Victorian architecture and spotless beaches. The town's picturesque lanes are adorned with stores, restaurants, and bed and breakfasts, and people can meander along them. With its panoramic visions of Delaware Bay and the Atlantic Ocean, the Cape May Lighthouse is an essential sight. The town includes a number of historical landmarks and museums, like the beautifully renovated Emlen Physick Estate. The yearly Cape May Music Festival, which showcases a variety of musical acts by local and international musicians, is an absolute must-see.
Red Bank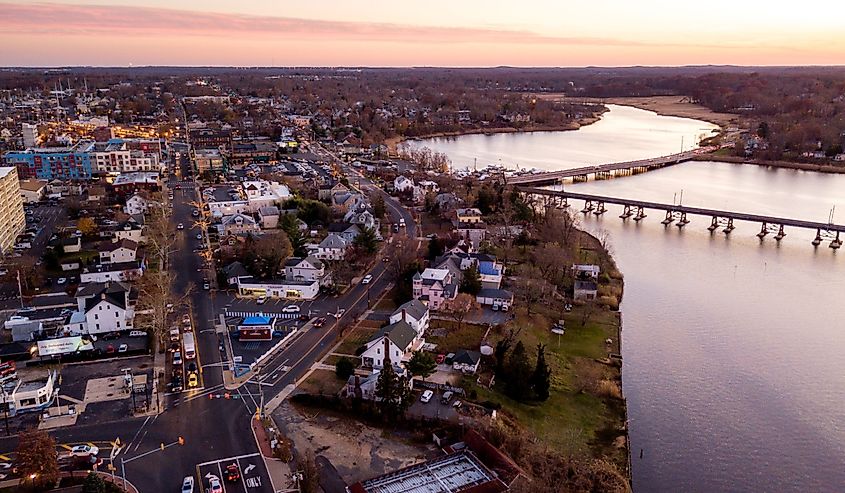 Red Bank, New Jersey, is a delightful village along the Navesink River that is often overlooked by holidaymakers. Those who take the plunge and investigate the municipality will discover a lively art and culture milieu, plus a plethora of restaurants, stores, and recreational activities. Possibly the most celebrated sight in the area is the Count Basie Center for the Arts, a celebrated music locale where some of the most significant names in show business have performed. As well as a multitude of galleries and theaters, visitors also have admission to the annual Red Bank Jazz and Blues Festival, which offers top musicians from across the nation.
Princeton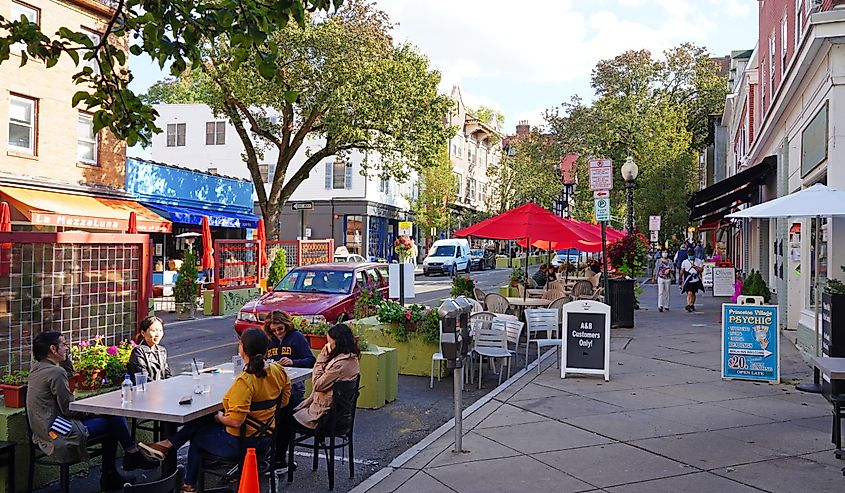 This alluring municipality situated in the heart of New Jersey, which proudly boasts Princeton University, presents a unique amalgamation of antiquity, culture, and picturesque scenery. Tourists can experience the university's glorious grounds and its numerous museums, art galleries, and memorials. The city's downtown offers an assortment of delightful shops, bistros, and cafes. Do not forget to attend the yearly Princeton Jazz Festival, which displays a variety of jazz acts by local and international performers. Nature enthusiasts must not miss out on the miles of stunning hiking and biking trails at the Delaware and Raritan Canal State Park.
Asbury Park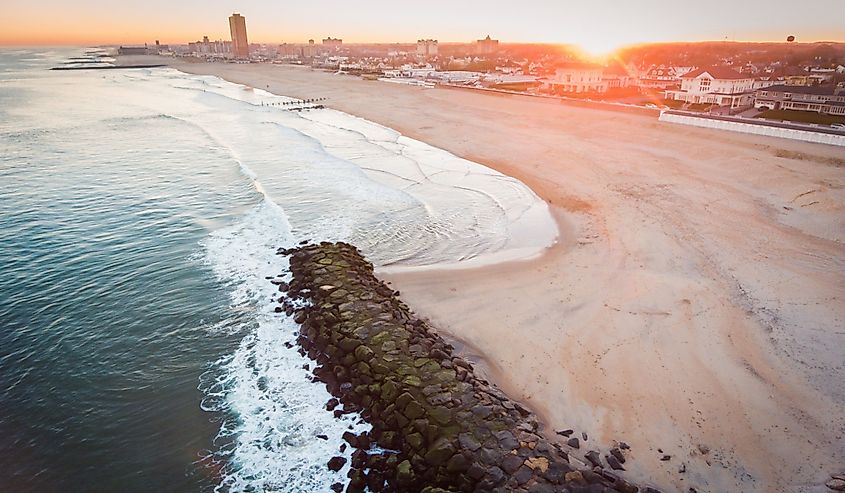 There are endless attractions for beach aficionados, music aficionados, and epicureans at Asbury Park, on the Jersey Shore. The small city boasts a bustling promenade, which is abounding with restaurants, stores, and amusements. In addition to the acclaimed Paramount Theatre and Convention Hall, sightseers can analyze the town's traditional architecture. There are also many music halls and galleries that display the work of both regional and foreign artists. The yearly Asbury Park Music and Film Festival, which presents a selection of musical performances and film showings, is a must-go event.
New Jersey contains many undiscovered gems waiting to explore. You will not find these seven underrated towns' distinct experiences in the larger cities. Whatever your desires, New Jersey has something to offer, from pretty Victorian-era towns to beautiful coastal villages. So, pack your bags and arrange your next weekend or day trip to one of these disregarded spots. They will not disappoint.