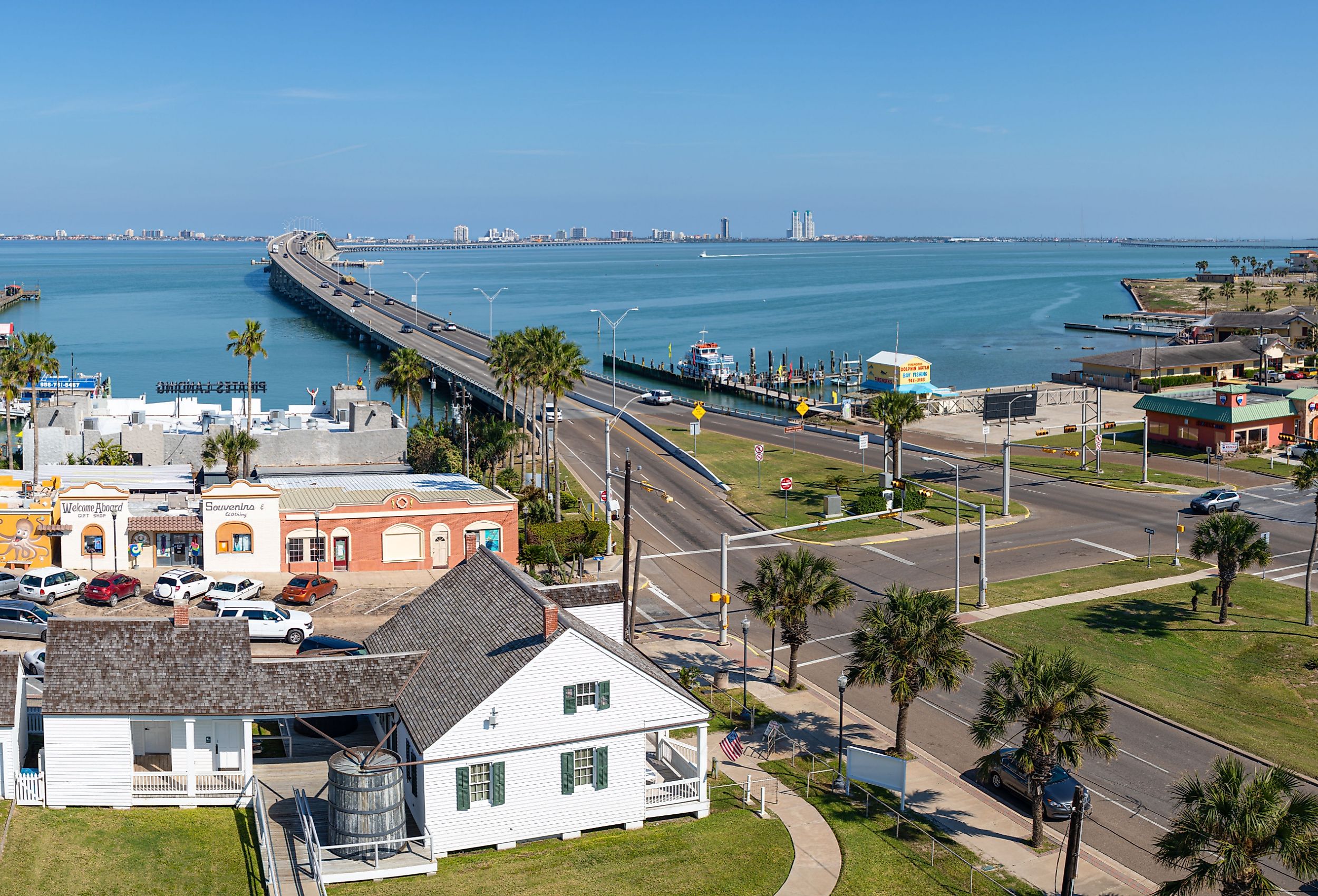 The 8 Most Picturesque Small Towns In Texas
The iconic state of Texas takes the cake as the second largest state in the United States of America after Alaska by spanning 268,596 square miles, and leaving its mark on the county with over 30 million residents! With all this land, communities, history, and nature, Texas has so much to provide to tourists and locals alike. For those looking to discover a new state, escape the heat by the water, or visit small adjacent villages packed with history and natural beauty, Texas has a picturesque small town for you.
Willow City
Famous for the town's alluring and ethereal-looking floral displays, Willow City is like an escape from reality into a floral heaven! Perfect for photos, memories, and fun, the beauty of this mesmerizing community enchants visitors. Even with a small population of about 75, Willow City's tourism is not hindered. Most visitors come from Fredericksburg and flock to the community for its key attraction which is the unique Willow City Loop, where travelers will discover a splendid 13-mile scenic drive sprinkled with picturesque valleys and hills adorned by an array of blooming purple flowers. Willow City is also a short trip from the world-famous views at Enchanted Rock State Natural Area. Visitors must ensure they never skip over this enchanting and beautiful site!
Jefferson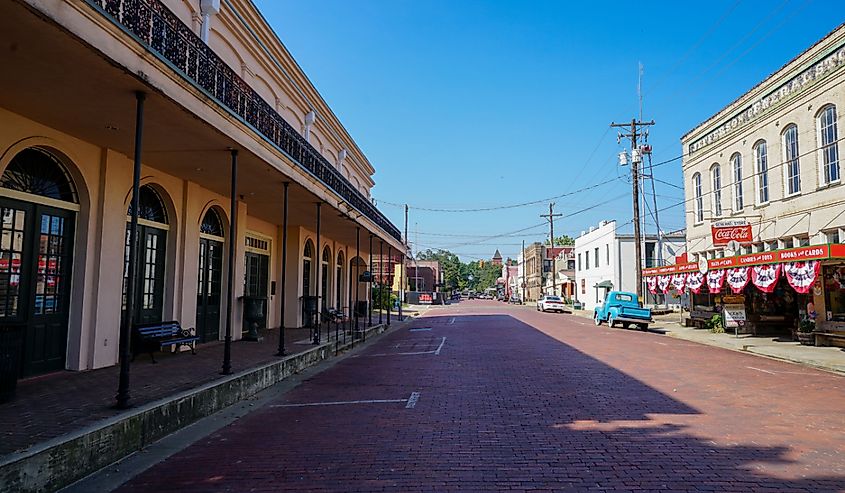 The beautiful, scenic streets of the popular pre-civil war town of Jefferson located in eastern Texas are an excellent option for a road trip. Packed to the rim with over 70 historical landmarks, Jefferson is bound to please anyone who visits. One popular attraction is Big Cypress Bayou which is an ethereal feeling wetland full of stunning vegetation, wildlife, and natural wonders, perfect for photographers or families looking to capture memories for years to come. The small yet profound town of Jefferson also offers museums such as the Jefferson Historical Society Museum and classic carriage rides pulled by large, majestic horses throughout this stunning picturesque community.
Wimberley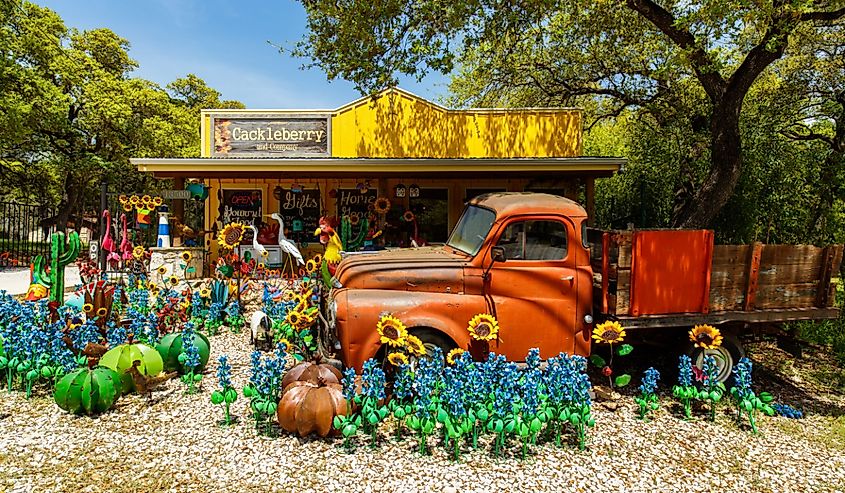 Adorned by glistening turquoise waters in its enchanting Blue Hole Regional Park decorated by mother nature with ravishing mature trees and bright green vegetation, Wimberley is one of the most beautiful spots in the US. Perfect for swimming or floating gracefully in a tube to get out from under the hot Texan sun on a scorching summer day, Wimberley is a town tourists will never forget and will regret skipping over. Other popular sites perfect for picture taking and memory making include the Devil's Backbone which appears to be straight out of a western movie or one of Wimberley's numerous art galleries. Travelers with a passion for music will appreciate this lovely town which holds a "Bluegrass Jam"!
Marble Falls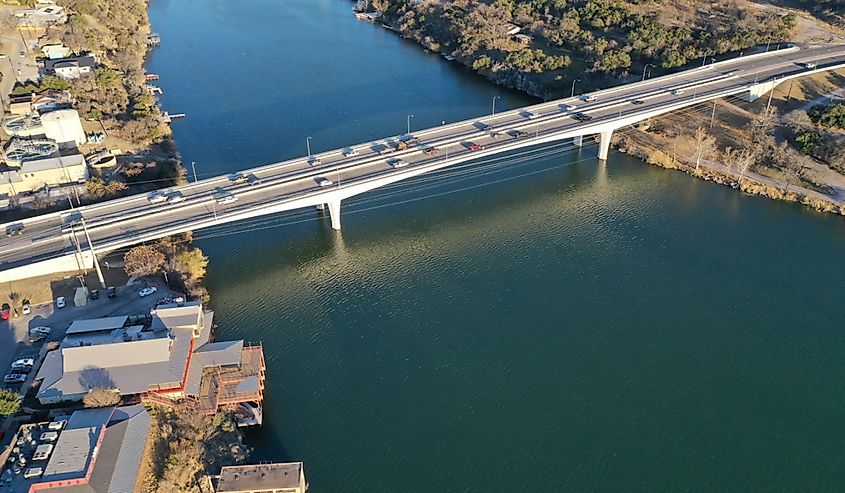 Offering numerous site seeing spots such as the Flat Creek Estate Winery, Save the World Brewing Co., Sweet Berry Farm, and much more, Marble Falls is an underrated treasure in the iconic state of Texas! For tourists looking to escape the sometimes unbearable Texas heat, Lake LBJ Marina is the perfect destination to cool off. Watch boats speed by, and dip your feet in the clean and cool waters at one of its many beaches or swimming holes. For more scenery and adventure, Hidden Falls Adventure Park has much in store for travelers looking for fun. If hiking and picture taking is part of the plan, then Balcones Canyonlands National Wildlife Refuge has everything desired. Excellently crafted by mother nature, this beautiful park will never be a letdown.
Canyon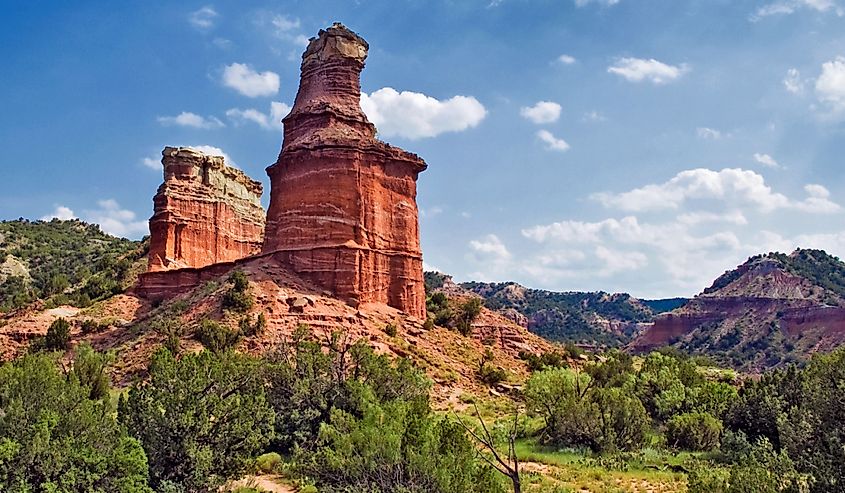 Home to the astonishing Grand Canyon of Texas, the majestic Palo Duro Canyon State Park is an amazing natural wonder bound to leave every visitor to travel the beautiful canyon in awe of its stunning visuals. Palo Duro Canyon State Park is perfect for photos, vlogs, and memories to last a lifetime. With natural, terracotta-colored pillars raising to the bright blue skies as if they are trees made of rock, the landscape of the second-largest canyon in the United States of America is unlike any other. This gorgeous canyon is by the city of Canyon, a rustic yet picturesque town home to around 15,000 people.
Bandera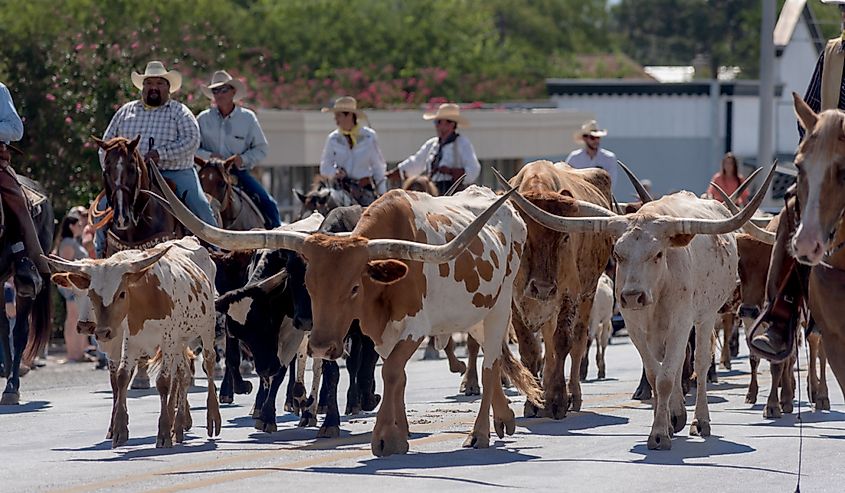 Famously dubbed the Cowboy Capital of the World, known for the town's exciting rodeos, scenic horseback riding trails, and rustic yet aesthetically pleasing ranch tours, Bandera will be an amusing experience for anyone with an interest in cowboys, ranches, horses, and nature! If that is not authentically western enough, the town hosts Saturday Afternoon Cowboy "gunfights" and entertaining nightly music for everybody! With stunning places to stay matching the cowboy vibe of the town, visitors receive the ultimate ranch experience yet with the luxury of being in the modern day. With even drugstores, grocery stores, and clothing stores all matching the old west aesthetic, everywhere visitors go, they will feel like they are in a whole other world!
Salado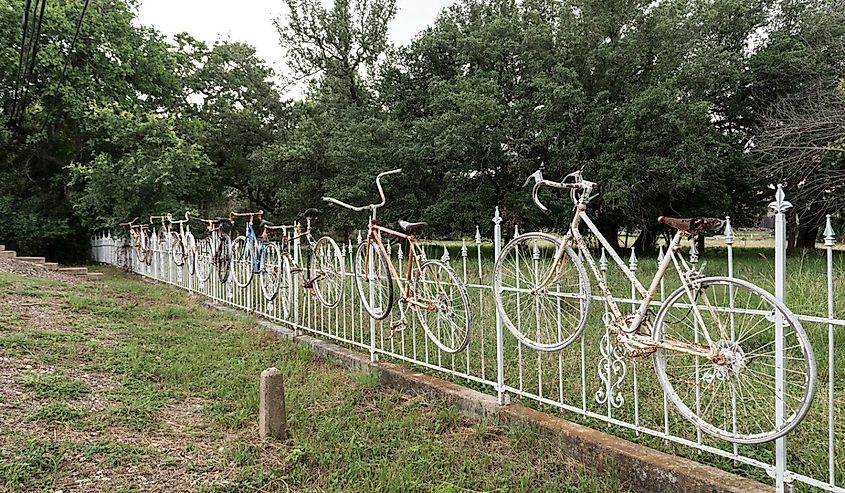 Centrally located in the great state of Texas, Salado offers a fun and picturesque tourism experience while maintaining a relaxing vibe. Offering lodging in beautifully crafted and cohesive buildings, and loads of shopping experiences for items such as antiques, wine, jewelry, and cheesecake, Salado is a stunning town. As the host of various festivals and events anywhere from music, art, and food, boredom is seldom in Salado, especially when combined with all the sites and attractions visitors can experience! Attractions include breweries, golf, historical sites, live music, and beautiful parks and gardens.
Port Isabel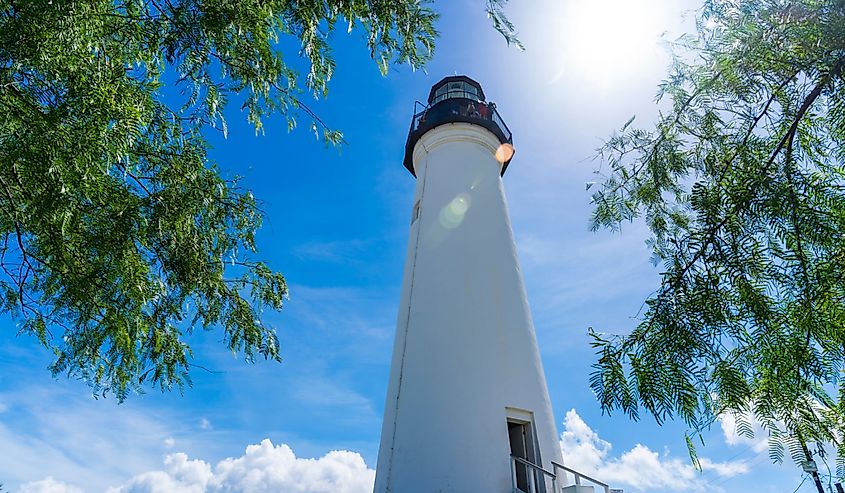 Perfect for pictures, Port Isabel is the star of the show. With a humongous historical lighthouse located in the heart of the town, surrounded by a long pier along turquoise waters, the town offers perfect fishing, delicious dining, and more! Close by visitors will find the endlessly interesting Port Isabel Historical Museum, painted a stunning shade of green with unique architecture. For lovers of boats and the ocean, Port Isabel also offers Black Dragon Cruises and Osprey Cruises along the towns glistening waters. For history and ghost tale fanatics, The Spirits of Port Isabel tour is an exciting experience. Eco tours and boat rentals are available to admire the natural beauty of the town as well as refreshing beaches such as the gorgeous Isla Blanca Beach.
Every town on this list represents the beauty of Texas, enticing residents to visit with turquoise waters, diverse wetlands, towns with a cohesive theme, and architecturally stunning communities perfect for professional photography, or family photos. These beautiful scenic towns offer everlasting memories. Whether visiting Willow City filled to the rim with gorgeous flowers, Bandera with a super fun cowboy theme, or Port Isabel which offers a once-in-a-lifetime oceanside experience, Texas will always impress those who decide to visit this picturesque state!