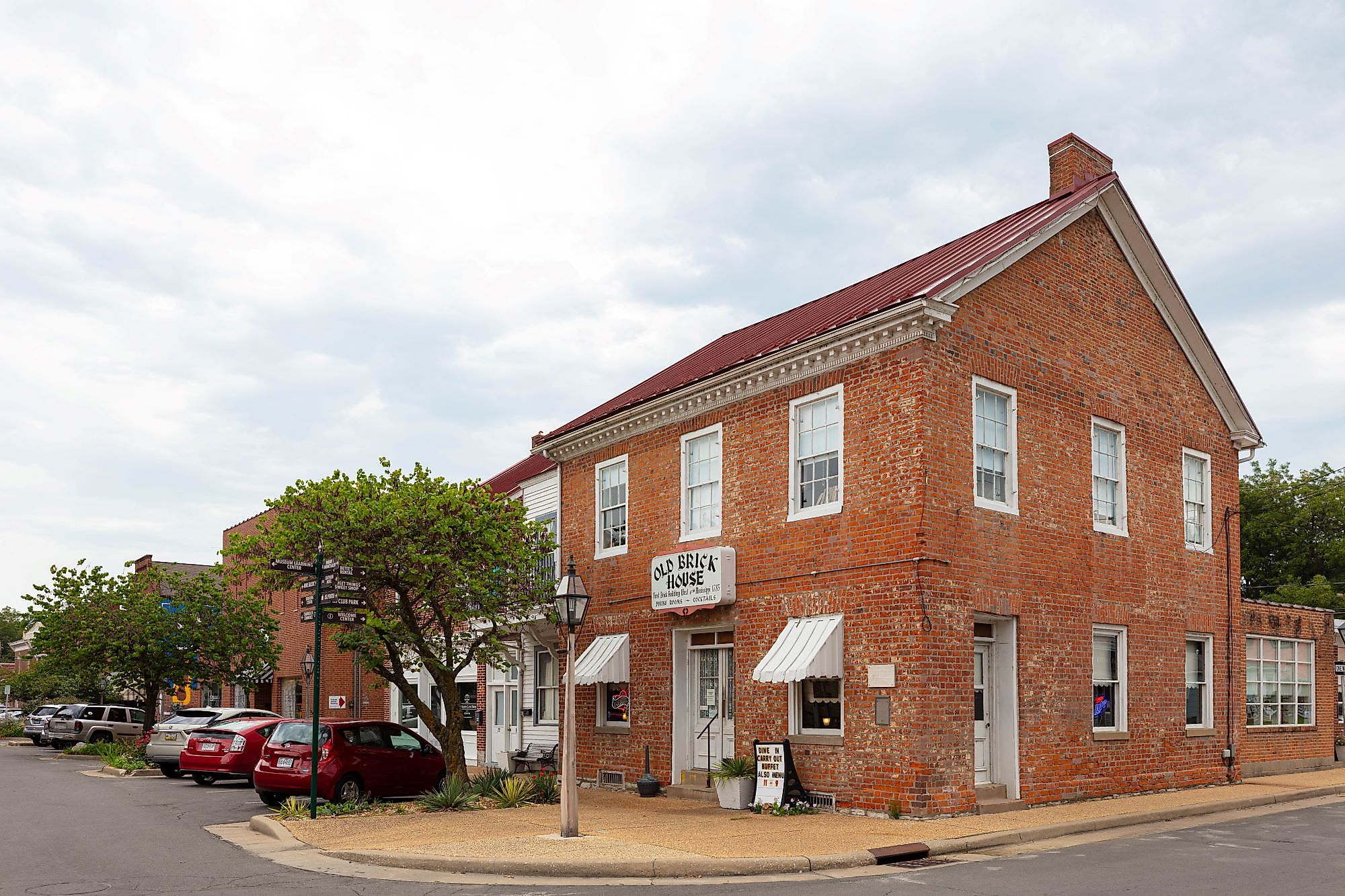 Ste. Genevieve is a small city situated in Ste. Genevieve Township of Ste. Genevieve County in the eastern portion of the US State of Missouri. Established by French Canadian colonists in 1735, Ste. Genevieve was the foremost organized European settlement located to the west of the Mississippi River. The city has witnessed several historical events that helped shape its present-day image. 
Geography And Climate Of Ste. Genevieve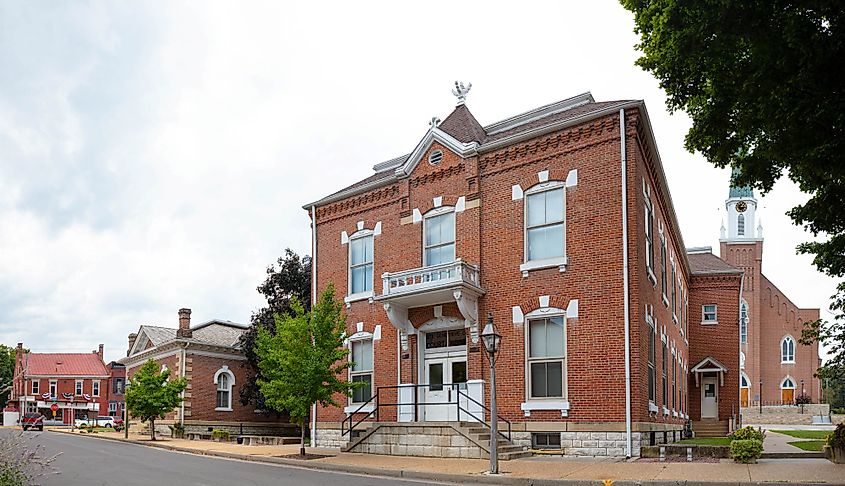 Ste. Genevieve covers a total area of 10.11 sq,km, of which 10.10 sq.km is occupied by land and 0.01 sq.km is covered by water. The city is placed along the Mississippi River's western banks close to the Illinois state line. Ste. Genevieve is located about 315 km north-northwest of Memphis, and 74 km south-southeast of St. Louis. Some of the nearby communities include Prairie du Rocher, Evansville, Ellis Grove, Kaskaskia, St. Mary and Bloomsdale. 
According to Koppen Climate Classification, Ste. Genevieve experiences a humid subtropical climate with hot, wet summers and bitterly cold, snowy winters. The average temperatures range from 78.6°F in July to 32.4°F in January. The perfect times to visit Ste. Genevieve are from late May to late June and from late July to late September.
History Of Ste. Genevieve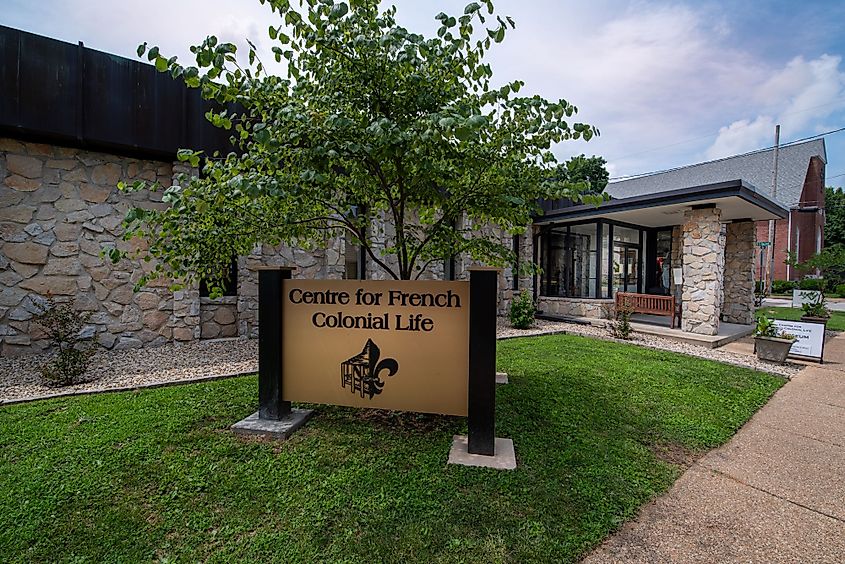 The community of Ste. Genevieve was founded in 1735 by French Canadian colonists on the western banks of the Mississippi River, nearly two miles south of its current location. The settlement was one of numerous prominent French villages that comprised the Illinois Country, which was a portion of France's extensive empire in North America during that time. Following the conclusion of the French and Indian War in 1763, France relinquished all of its lands west of the Mississippi River to Spain. Notwithstanding the transfer of power and the establishment of a new Spanish government in the area, Ste. Genevieve has preserved its unique French identity and language. The village, formerly known as LeVieux "the Old" Village, was situated in Le Grand Champ "Big Field," but it was relocated to its current location on higher ground following a flood in 1785.
The exceptional preservation of the ancient colonial settlement accounts for a lot of Historic Ste. Geneviève's beauty and ambience. Its small lanes and enclosed gardens encircle some of the country's most important eighteenth-century buildings. The Louisiana Purchase in 1803 launched Ste. Genevieve into a new chapter in its illustrious history. Its French-speaking people found themselves suddenly citizens of the newly enlarged United States. The influx of Americans into Louisiana Territory soon left its influence in Ste. Genevieve as well. Merchants, attorneys, and business owners quickly established in the area, constructing homes and shops amid the ancient French residences.
Population And Economy Of Ste. Genevieve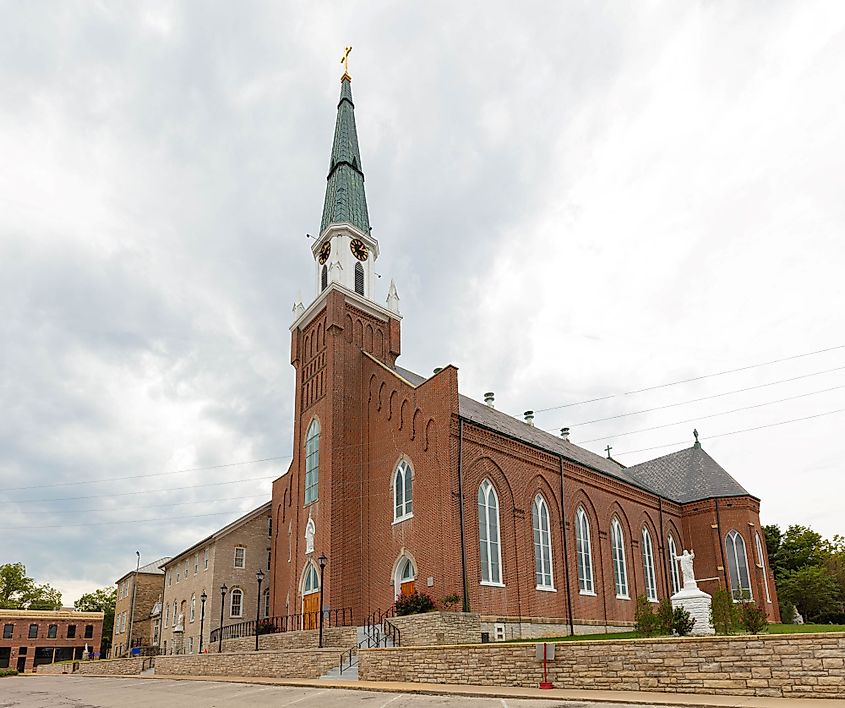 As per the latest US Census, Ste. Genevieve has a population of 4,999 inhabitants. The city's population has expanded by 2.36% since the last census, and is currently expanding at a pace of 1.17% each year. The top ethnic groups in Ste. Genevieve are White at 95.7%, Black at 1.96%, Hispanic group at 1.03%, Mixed races at 0.628%, and Asians at 0.571%. Ste. Genevieve has a median household income of $65,459 and a poverty rate of 13.97%. The biggest industries in Ste. Genevieve include: Manufacturing, Construction, and Health Care & Social Assistance. 
Attractions In Ste. Genevieve
Louis Bolduc Museum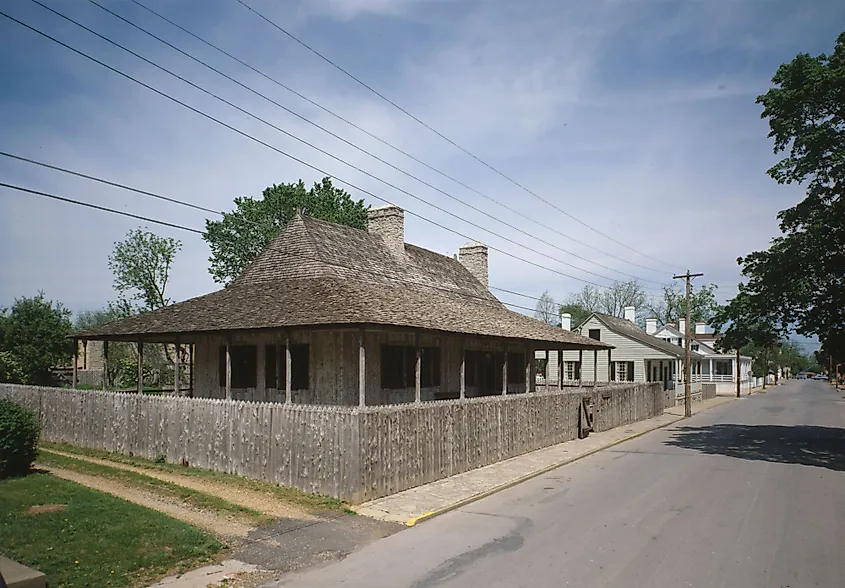 Built in 1792, the Louis Bolduc House, also known as Maison Bolduc, is a historic home museum in Ste. Geneviève. The home is an illustration of the "posts-on-sill" or "poteaux sur solle" style of building. The house also served as Ste. Genevieve's first properly renovated historic building. This home is a magnificent example of early 18th century French Colonial architecture in North America. A clear image of life in 18th-century Ste. Genevieve is painted by the vertical log house and the surrounding gardens. The museum features a significant collection of objects and furniture from French colonies in the 18th century. The museum has a variety of other buildings featuring artifacts from various historical eras.
Chaumette Vineyards And Winery
Chaumette Vineyards and Winery nestled in Ste. Genevieve, is a significant Midwest award-winning winery. Hank and Jackie Johnson founded the winery on 310 acres of property in 1990.  The region, which includes rolling hills and the Saline Creek River Valley, is five degrees warmer on average than Missouri wine regions, making it ideal for grape growth. This vineyard is now a world-class wine resort with luxury residences for overnights, a swimming pool, a spa lounge, and a fine dining restaurant. When the weather permits, their Tasting Room has live outdoor entertainment. Numerous historic structures on the grounds are also accessible for visitors.
The Cave Vineyard
The Cave Vineyard is a family-run vineyard and winery located in Ste. Genevieve. A microbrewery and distillery are also part of the business. In 2000, grapevines were planted on the first seven acres. The four unique grape varieties grown by the Strussione family are Traminette, Chambourcin, Vignoles, and Norton. The grapes are more likely to withstand potential late spring or early fall frost because they are planted on top of hills at an elevation of 650 feet, which allows for cold air circulation and drainage. After visiting the winery and buying some of their award-winning wines, guests may enjoy picnics in the natural Saltpeter Cave, which is a part of the property and is situated just beneath the vineyard and tasting area.