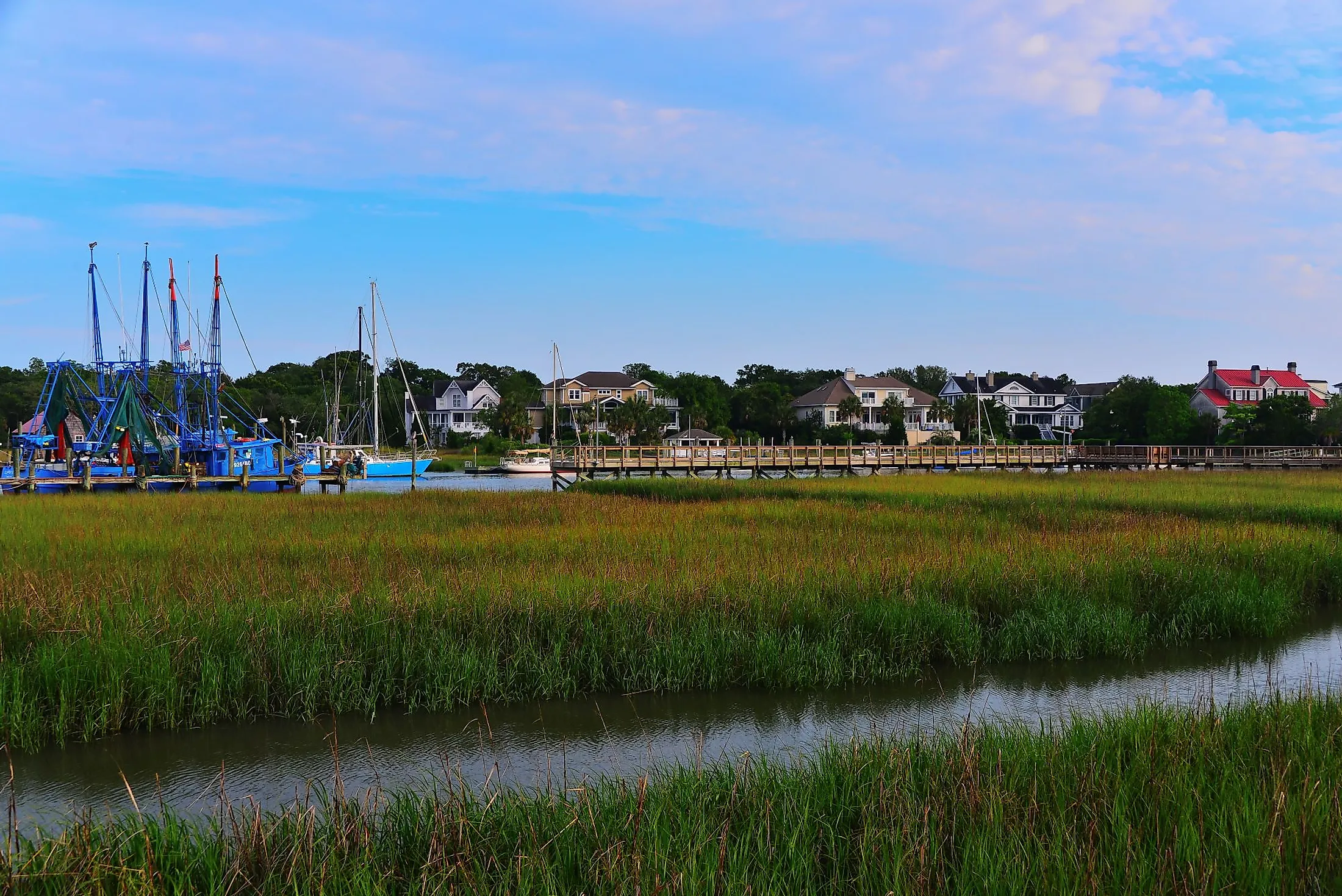 Mount Pleasant, South Carolina
Mount Pleasant is one of South Carolina's top five agglomerations. The town's atmosphere is less focused on tourists and more on the communities, particularly the adjacent beaches at Sullivan's Island and Isle of Palms. The city is considered one of the best locations to live in by various social and economic indicators. Mount Pleasant embraces the Holy City's laid-back low country way of life. 
Geography And Climate Of Mount Pleasant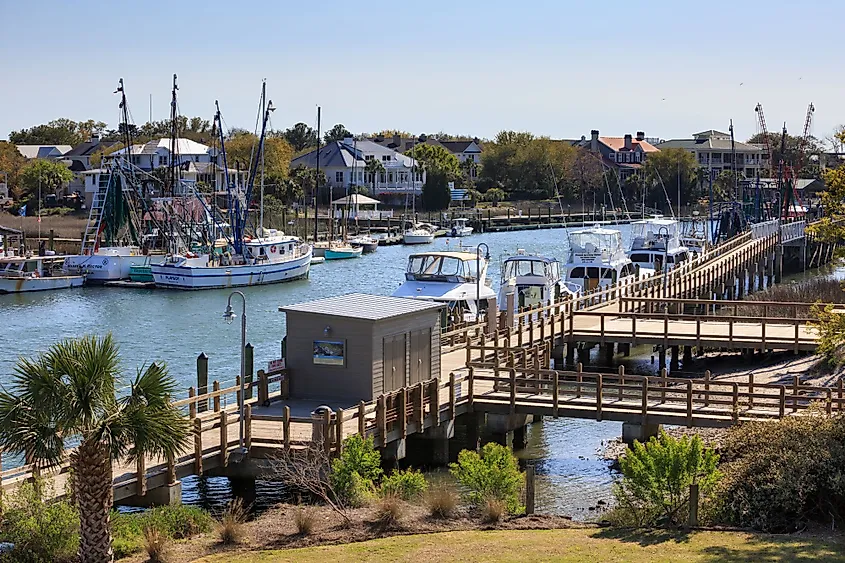 Mount Pleasant is a big suburban town situated in Charleston County in the US State of South Carolina. The town is well positioned on the east and northeast sides of Charleston Harbor and the tidal Wando River. The distance between the town and Charlotte, North Carolina, is 177 miles south and 4 miles east of Charleston, South Carolina. The town is situated in the Charleston-North Charleston metropolitan region. Mount Pleasant covers a total area of 151.87 sq.km, of which 128.27 sq.km is occupied by land and 23.60 sq.km is covered by water. 
The year-round weather of Mount Pleasant is rainy and partially gloomy, with hot, stifling summers and chilly, windy winters. The average yearly temperature ranges between 43°F and 88°F, rarely falling below 30°F or rising above 93°F. The year's hottest month is July, having an average daily high temperature exceeding 83°F. With an average daily maximum temperature below 65°F, January is the year's coldest month. The average annual rainfall is 48 inches, while the average annual snowfall is 0 inches in Mount Pleasant.
Brief History Of Mount Pleasant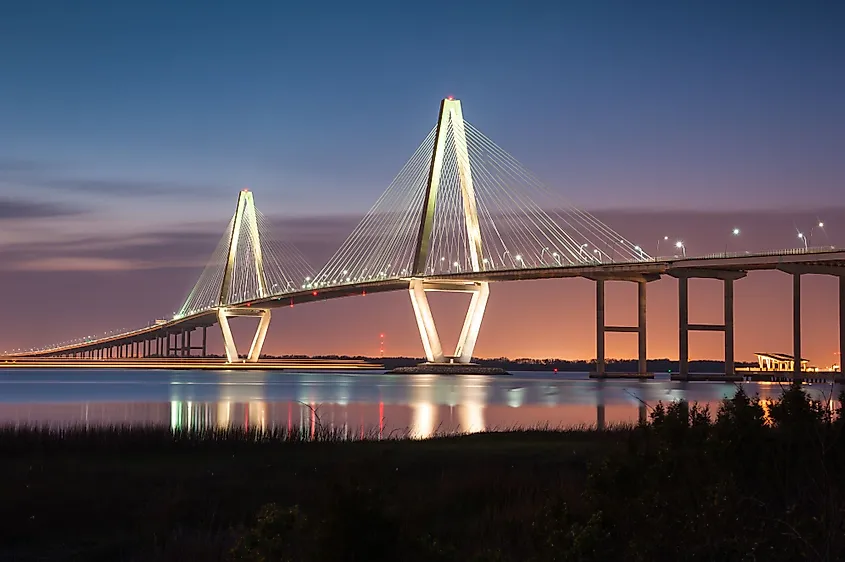 The Sewee Indians had previously inhabited Mount Pleasant when the first European settlers under Captain Florentia O'Sullivan left England on July 6, 1680. The 2,340 acres that Captain O'Sullivan received contained both the island bearing his name and the land that would eventually become Mount Pleasant. This region was labeled "North Point" on the earliest maps available at the time. Mount Pleasant was essential in the Revolutionary War's first significant military victory. The area was formally constituted as the town of Mount Pleasant in 1837. After the Civil War, numerous freed slaves moved to the region. Robert Scanlon, one of them, went on to develop and lead Charleston Land Company. As a result of the division of Charleston County in 1882, Mount Pleasant became the first county seat in Berkeley County. After fifteen years, it was decided that Moncks Corner would serve as the county seat, and Mount Pleasant returned to its original boundaries in 1897, once more being under the jurisdiction of Charleston County.
The Population And Economy Of Mount Pleasant
Mount Pleasant has 95,393 residents, making it the fourth most populous city in South Carolina out of 472 communities, despite being considered a suburban town in concept. The population of Mount Pleasant has declined since the most recent census, which showed a population of 90,801 in 2020, and is currently rising at a pace of 2.47% annually. White (non-Hispanic) (89.6%), Black or African American (non-Hispanic) (3.98%), Two+ (non-Hispanic) (1.93%), Asian (non-Hispanic) (1.83%), and White (Hispanic) (1.78%) make up Mount Pleasant's top five ethnic groups. Mount Pleasant has a 5.11% poverty rate and a $138,416 average household income. The median cost of rent is $1,702 per month, and the median value of a home is $472,900. In Mount Pleasant, the median age is 40.9 years, with men being, on average, 38.7 years old and women 42.7 years old.
The service sector and port shipping are the two main economic drivers in Mount Pleasant. Mount Pleasant is becoming a popular location for technology and office-related businesses to locate their operations. Of the nearby cities, Mount Pleasant's average annual job growth from 2010 to 2019 was 5.2%. Great long-term plans are in place for Mount Pleasant. Mount Pleasant was recently ranked among the best 75 American cities to live in by Money Magazine. 
Top Attractions In Mount Pleasant
Boone Hall Plantation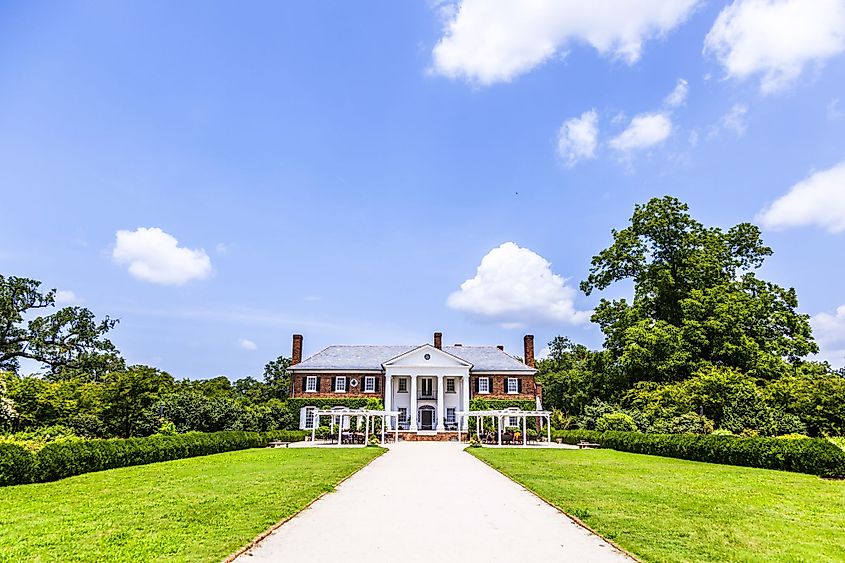 One of the country's oldest active plantations, Boone Hall Plantation, dates back at least three centuries to the 1680s. Since 1956, the plantation has been operating as a living history facility and has continuously raised crops for over 320 years. The plantation welcomes visitors for special occasions like the Boone Hall Farms Market and the yearly Lowcountry Strawberry Festival, in addition to guided home tours.
Shem Creek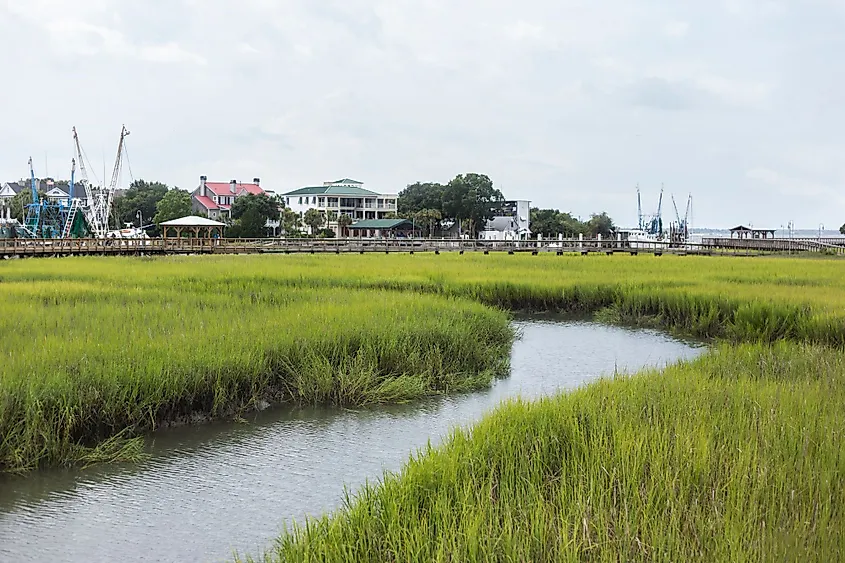 The majority of the town's neighborhoods, including Coleman Boulevard, are traversed by this small creek before it empties into Cooper River. Even though the creek isn't very long, the banks make for one of the ideal locations for some peaceful outdoor activities. You can locate dining establishments and sites along the creek. At the end of it, there is a boardwalk and a covered area where you may relax and go fishing.
Pitt Street Bridge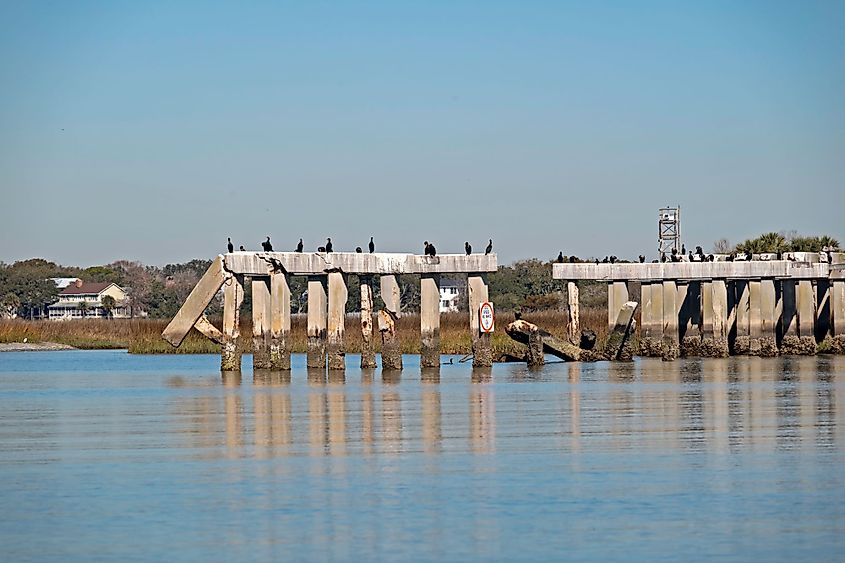 The first bridge connecting Sullivan's Island and Mount Pleasant was constructed in 1898. When the Ben Sawyer Bridge, the present access point to the island, was built, the old bridge was closed. 
Patriots Point Cold War Submarine Memorial
The 2.3-acre Patriots Point Cold War Submarine Memorial is close to Mount Pleasant's Charleston Harbor. A full-sized replica of a Benjamin Franklin Class Fleet Ballistic Missile submarine, which was instrumental in South Carolina's participation in the Cold War in the middle of the 20th century, sits atop the memorial. It preserves pieces of the USS Lewis and Clark SSBN 664 submarines. The memorial also serves as a homage to those who operated submarine ballistic missiles and served in submarines throughout the battle.
Palmetto Islands County Park
This 945-acre nature-focused park was designed with families and groups in mind above everything else. It has a tropical setting with boardwalks and bike trails. You can cook great meals while relaxing here in the picnic area, which features a grill. A water park is another option for you and your friends to cool off during the summer.
In addition to being close to Charleston, Mount Pleasant also exudes a vibrant charm. This wonderful town has a lot to offer, from its historical significance to its scenic beauty. If you're planning a trip, think about visiting Mount Pleasant.