Mississippi's Most Charming Beach Towns
Mississippi is a beautiful state in the US located perfectly along the Gulf of Mexico. With such a stunning coastline comes plenty of lovely beach towns in a variety of sizes. Visitors will fall in love with the state after visiting some of the towns on this carefully compiled list of safe, beautiful, relaxing, and amusing towns, and welcoming to new residents and tourists. These towns take pride in caring for their natural fauna and flora and the beaches and marshes in which they reside. Try out the fresh seafood offered by beloved local restaurants, visit historic museums, art galleries, islands, and resorts. Visitors just may fall in love with this underrated state of 2.95 million residents!
Biloxi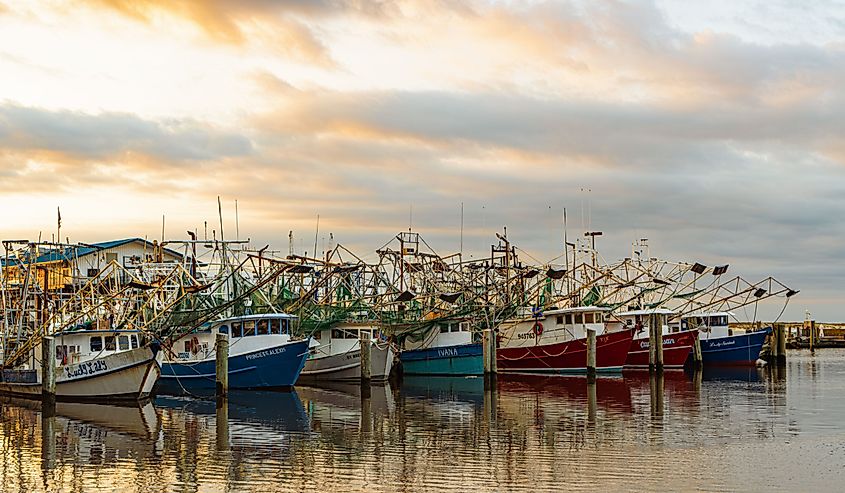 Renowned for the town of 49,241 residents, Biloxi, Mississippi, has gorgeous sandy beaches, superb seafood, and numerous attractions and resorts—an excellent destination for a seaside getaway. Once known as the seafood capital of the world, foodies will be in paradise when visiting Biloxi. This coastal beach town is famous for its shrimp! The town of Biloxi offers numerous attractions in relation to shrimp, such as shrimping boat tours, where tourists are guided onto a shrimping boat and experience how they are caught and the best ways to cook and eat them. If that is not enough for seafood lovers, then the Seafood Museum will be a pleasure for seafood enthusiasts! For visitors not into seafood, do not fret! Biloxi has a plethora of casinos, museums, hotels, resorts, beaches, and restaurants.
Bay St. Louis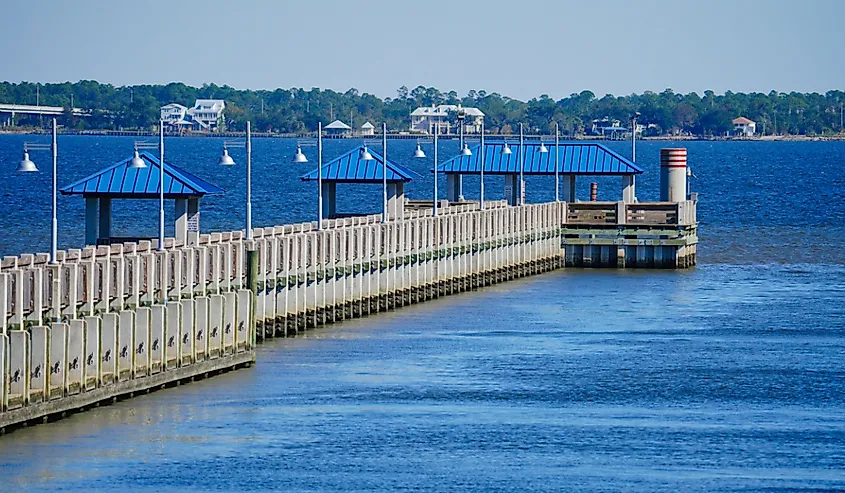 Located in Hancock County, Mississippi, the beach town of Bay St. Louis is considered one of the best places to live on the gorgeous Mississippi Coast! With just over 10,009 residents, Bay St Louis is a small yet mighty town sure to please any of its visitors. For history and art lovers, the Alice Moseley Folk Art Museum is an absolute gem, leaving guests in awe, featuring various gorgeous folk art pieces, riddled with history. Not into art or history? No problem! Bay Saint Louis Beach is absolutely perfect for travelers of all ages as it boasts warm waters, smooth sands, and beautiful views for all to enjoy. After a relaxing day of fun at Bay Saint Louis Beach, visitors will be pleased to discover delicious restaurants such as Starfish Cafe, The Blind Tiger, and Mockingbird Cafe. After a satisfying local dining experience, hotels like Hollywood Casino, Super 8, and Silver Slipper Casino Hotel are the perfect spots to check in and have a good night's sleep. 
Gautier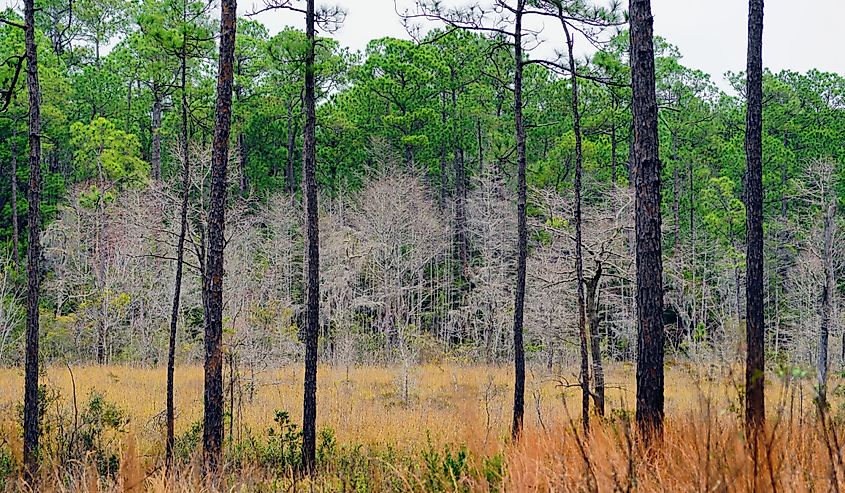 Admired for its abundance of nature, stunning coastline, and ecotours, Gautier in the southern state of Mississippi is a nature lover's dream. The small beach towns boast stunning natural parks such as the Mississippi Sandhill Crane National Wildlife Refuge, where visitors may traverse its stunning trails that overlook gorgeous marshlands, bountiful with natural wildlife such as cranes and numerous amphibian species. Another unique experience within Gautier is visiting the Wat Buddhametta Mahaberemme, a Thai Buddhist Temple, offering delicious, inexpensive Thai food, cultural and religious experiences, stunning architecture, and friendly volunteers. Other amusing activities to enjoy in Gautier include Shell Landing Golf Course and the magnificent Shepard State Park.
Ocean Springs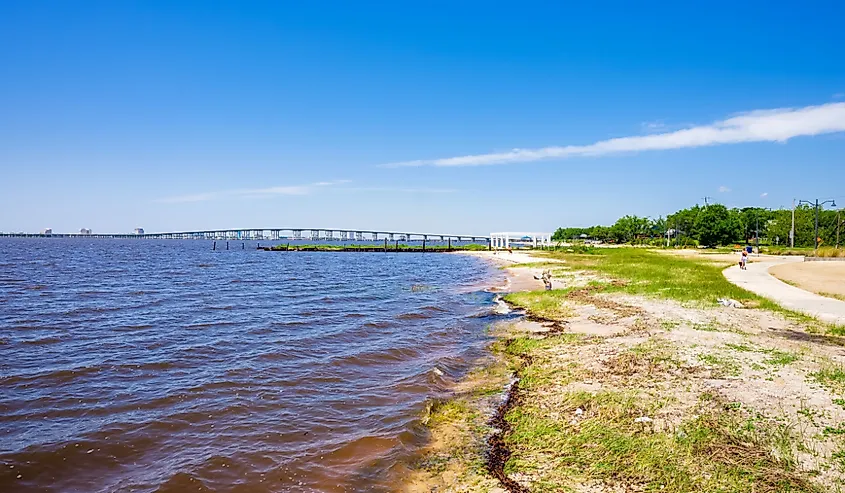 Just a couple miles from Biloxi, Mississippi, Ocean Springs is equally amazing as it sounds, with its natural features, including charming beaches, such as the relaxing Front Beach, home to warm waters and sandy shores. That is not all as Ocean Springs is home to, however! Visitors can also find numerous historical and artistic attractions, reflecting the beauty and history of the town and its culture through experiences such as the Walter Anderson Museum of Art, showcasing stunning local pieces. Another must-visit spot is the Mississippi Vietnam Veterans Memorial. For visitors seeking to learn about Ocean Spring's intriguing history, the Ocean Springs Museum of History is an impressively crafted building full of historical art, tours, and artifacts. 
Pascagoula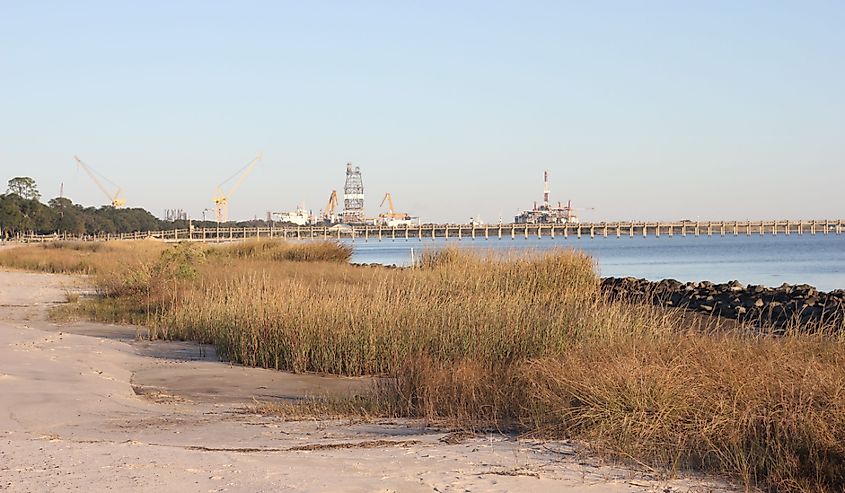 Home to 22,010 residents, nestled along the body of water referred to as the Mississippi Sound, which runs along the Gulf Coast, lies Pascagoula. A must-visit beach town particularly, due to the islands in close proximity to the town. Just 15 miles South of the Mississippi Gulf Coast in the Gulf of Mexico lies a chain of protected islands, such as Petit Bois Island and Horn Island. Unfortunately, visitors will need a boat in order to access the island, but, if able to get there, Petit Bois Island offers an amazing experience of enjoying the lightly used, clean, pristine beaches found on the island. If you are unable to make it to Petit Bois Island, there is no need to worry, as the wonderful Pascagoula Beach Park is located on the mainland and is extremely popular among locals and tourists alike! 
Long Beach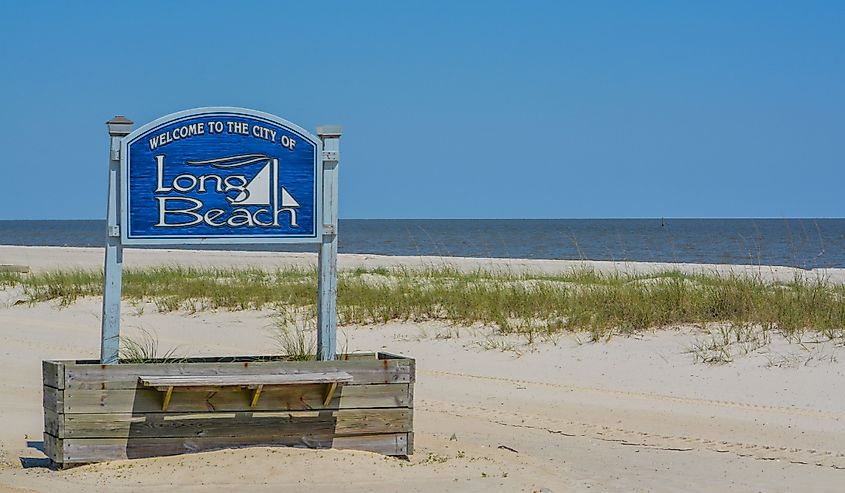 Home to 17,780 residents, marvelous beaches, unique oak trees, high-quality food, and impressive resorts, Long Beach, is sure to impress. Check into a luxurious resort, popular options being Island View Casino Resort, whose colorful lights illuminate the Long Beach Skyline during the town's warm summer nights. When hunger strikes, Long Island has a large variety of delicious restaurants, such as Steve's Marina Restaurant, Harbor View Cafe, Long Beach Market & Deli, Juan Tequila's, and more. After a bite to eat, explore Long Island's breathtaking landmarks, such as Friendship Oak; a large mature oak tree with sprawling branches reaching left, right, and to the sky. Whether visitors are a family, couple, individual, or group, "The Beach" in Long Beach is the perfect destination for a beach day. With stunning waters and views that are to die for, visitors will find themselves in paradise in Long Beach.
Pass Christian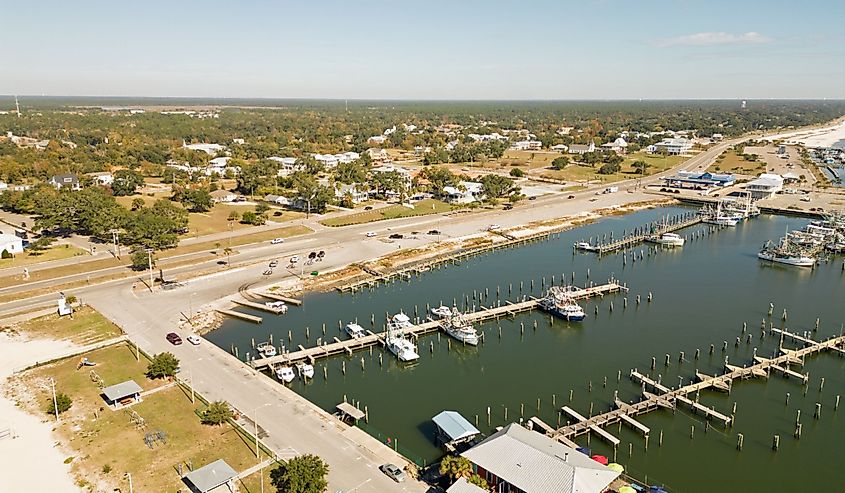 With some of the cleanest and softest beach sand across the entire Mississippi coast, Pass Christian is adored for its superb beaches, refreshing parks, and scrumptious food. Whether visitors are renting a beach house, seeking to move to the town, or simply visiting for a day-long beach trip, Pass Christian is a destination visitors would regret skipping! Some of the beaches in this lovely community of 5,686 residents include the beautiful Henderson Point Beach; clean, refreshing and warm, and are beloved among locals. After a beach day, stop by Whiskey Prime Steakhouse with a rating of almost 5 stars, this delicious restaurant will never disappoint. Another perfect spot is the 5-star rated Sea Level Seafood Restaurant. 
Conclusion
Mississippi proves itself as an absolutely underrated state, with beach towns scattered all along the magnificent gulf coastline. These hidden gem towns are absolutely worth the visit, and visitors may never want to leave. They make excellent tourist escapades as well as perfect communities to retire or raise a family in nature. Along the Gulf of Mexico, complete with affordable housing, bountiful wildlife and flora, culture, and delicious food, Mississippi is well worth the visit.